Check out these 30 delicious and addictive "otsumami" Japanese appetizer recipes that will bring the izakaya to your own home!
Otsumami (おつまみ) can be translated as "Finger food" or "Nibbles" in English and is often associated with a midnight snack or beer snack. When you go to Izakaya (Japanese bar/pub) in Japan, you will find lots of Otsumamis on the menu. It can range from vegetables like pickles to deep-fried goods like fried chicken! It's like a Japanese version of tapas!
An izakaya is a Japanese equivalent to a bar or a pub, a place where you can gather with friends or business associates for food and drinks. Munching and drinking are equally important there. Dishes are usually served in a small dish and shared amongst everyone.
So, here is the list of recommended izakaya-style dishes!
1. Chicken Tsukune (Japanese Glazed Meatballs)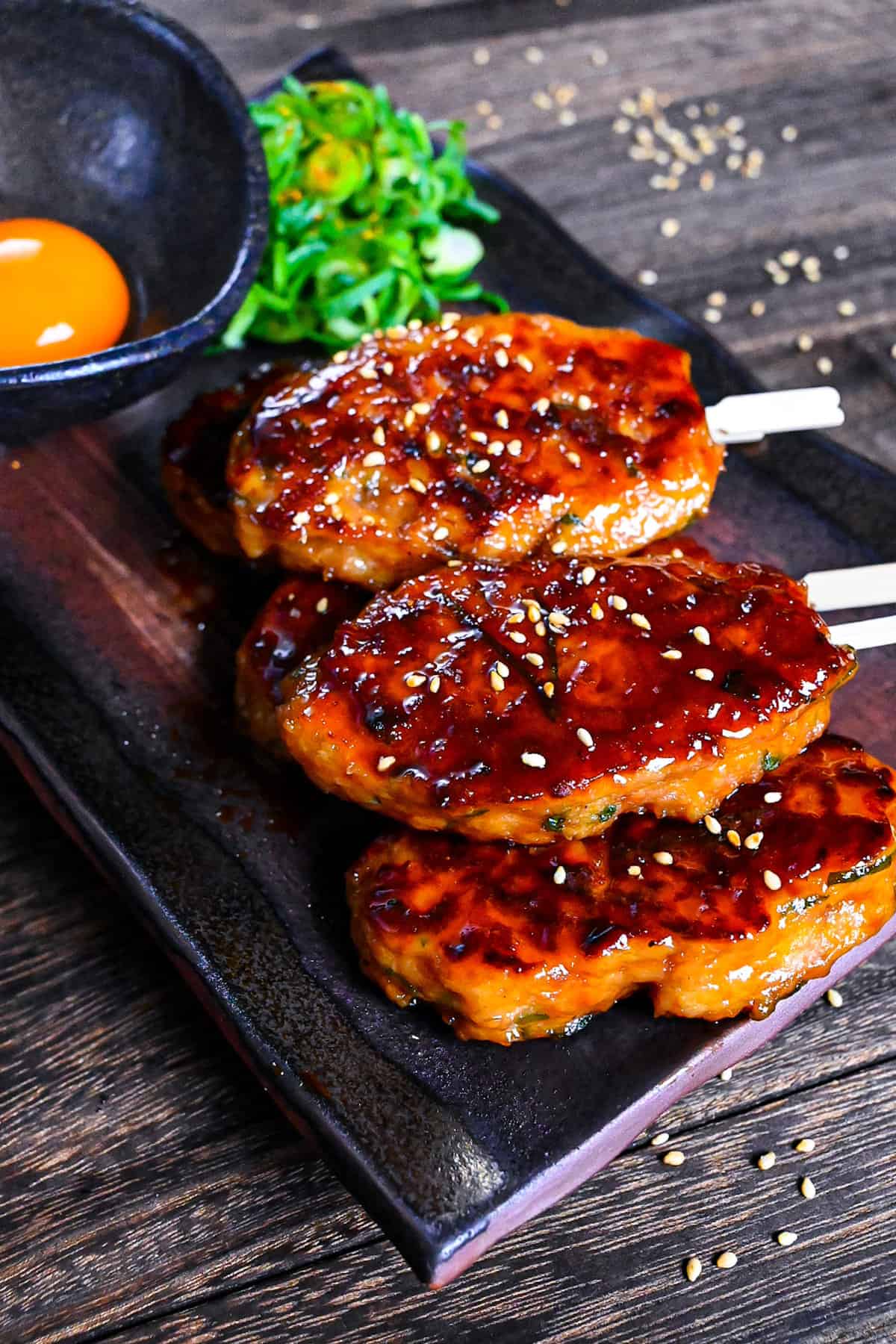 Chicken tsukune is a delicious and flavorful Japanese meatball often served at izakayas, yakitori stands, at home, and in bento boxes.
My homemade tsukune recipe is made with chicken thigh mixed with grated onion, shiso leaves, miso paste, and ginger amongst other seasonings. They are then shaped, fried, and coated in a delicious sticky glaze!
2. Agedashi Tofu (Japanese Deep Fried Tofu)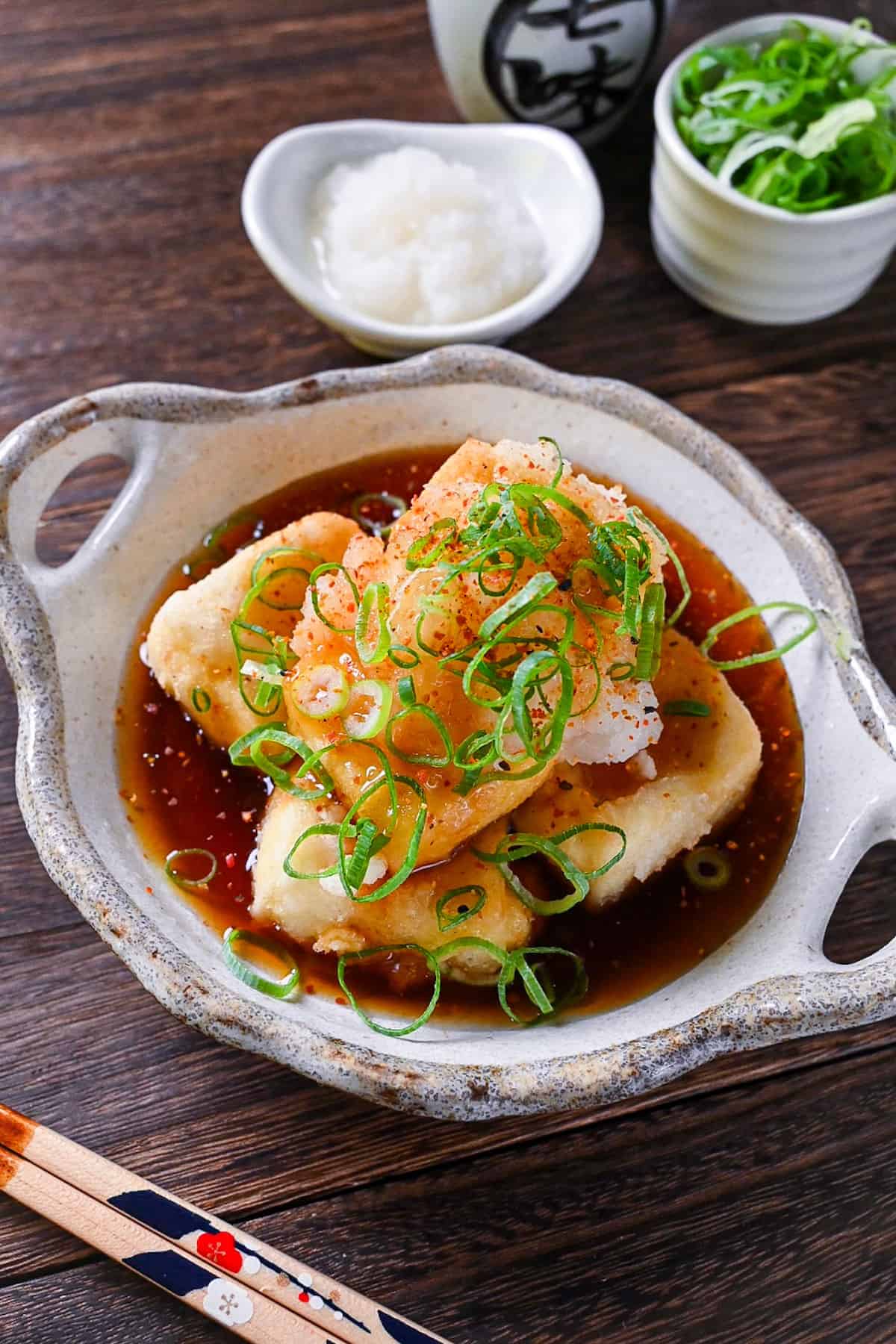 Agedashi tofu is one of my all-time favorite tofu recipes! Made with firm tofu coated in a thin, light, and crispy batter and served in a thick, umami-rich sauce, you won't know how addictive tofu can be until you try this popular Japanese side dish!
Needless to say, it is a popular dish to have at izakaya in Japan!
3. Japanese Pickled Cucumber with Ginger (Kyuri no Tsukemono)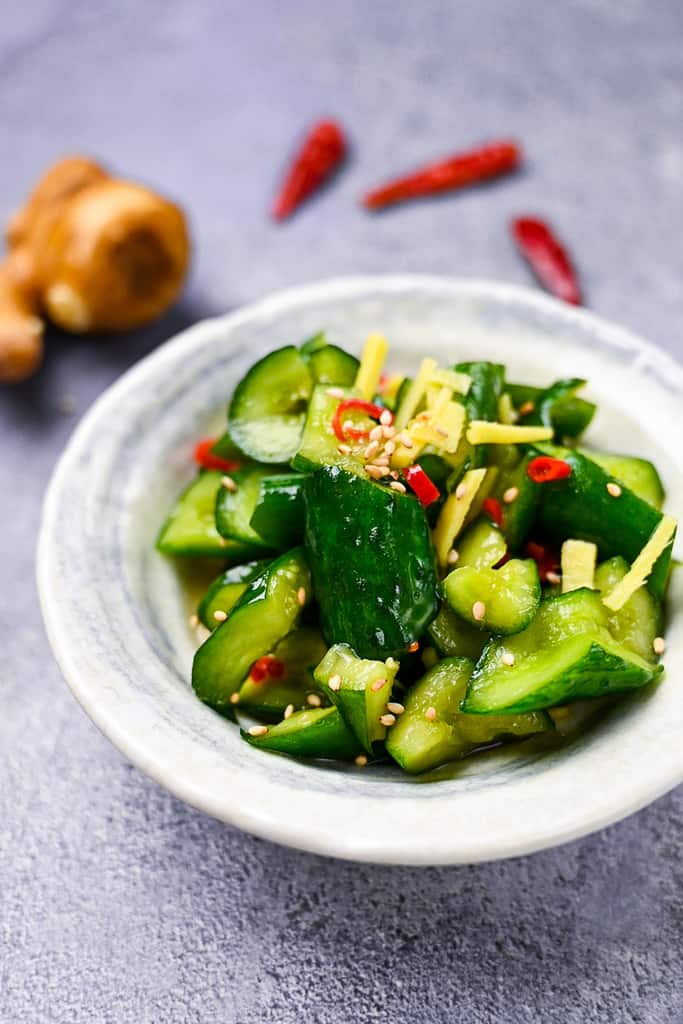 Tsukemono is the Japanese word for "pickles" and is considered an essential side to many Japanese meals, along with miso soup and rice. It's no different when it comes to a midnight snack. You might be surprised how many people would order pickles at Izakaya in Japan.
There's always some pickles police in the group who says, "Why don't we order something refreshing, like pickles?" I mean, pickles are that important!
4. Flavourful Edamame (with garlic and oyster sauce glaze)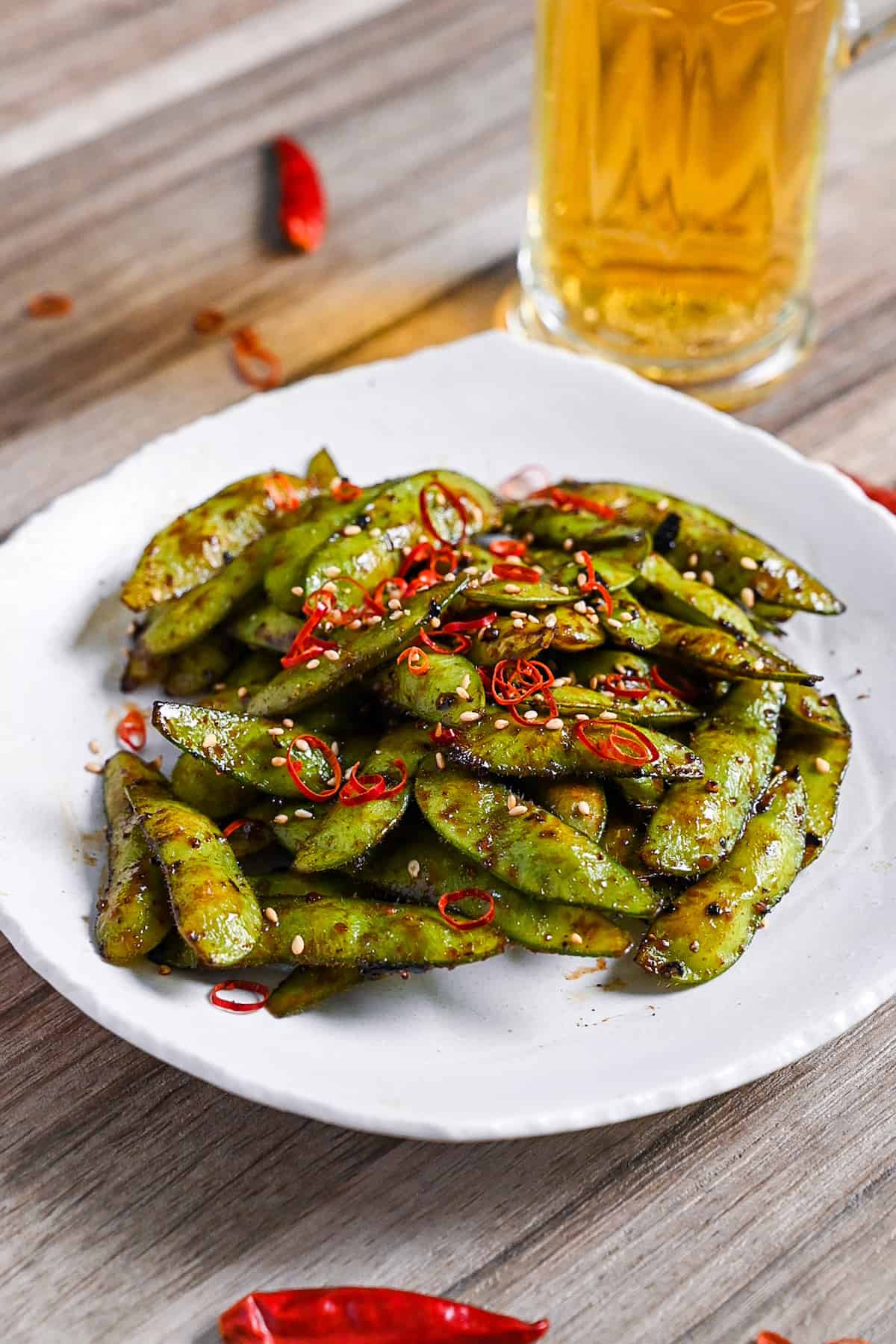 Edamame is definitely another classic finger food!
Edamame (枝豆) is a type of young green soybean that is still sold in its pods. The beans are picked before they ripen, which is why they are green rather than the beige or brown soybeans you might expect.
5. Japanese Potato Salad (Izakaya Style)
You might find it funny, but Japanese people often eat potato salad at bars. A surprising amount of Izakayas serve potato salad as a beer snack. In my recipe, to optimize potato salad as a drinking snack, I added black pepper, bacon, and sesame oil!

It's easy and quick so it will be good as a snacky salad with your beer and a suitable side for many dishes!
6. Japanese Style Avocado Egg Salad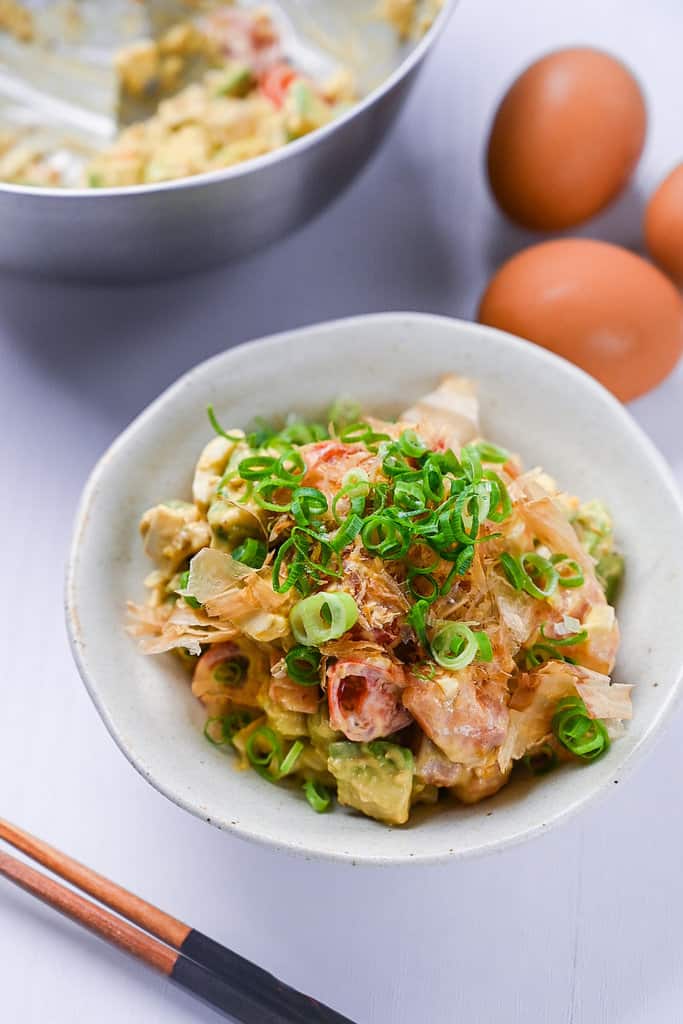 This Japanese twist on avocado egg salad packs a punch with its delicious, creamy wasabi mayo sauce, sashimi-grade salmon and bonito flakes, and spring onion toppings. It only takes 5 minutes to prepare and it's ready to eat in just 20 minutes!
If you want something other than potato salad but similar, this is a great alternative!
7. Crispy Pork Gyoza (Japanese Pan Fried Dumplings)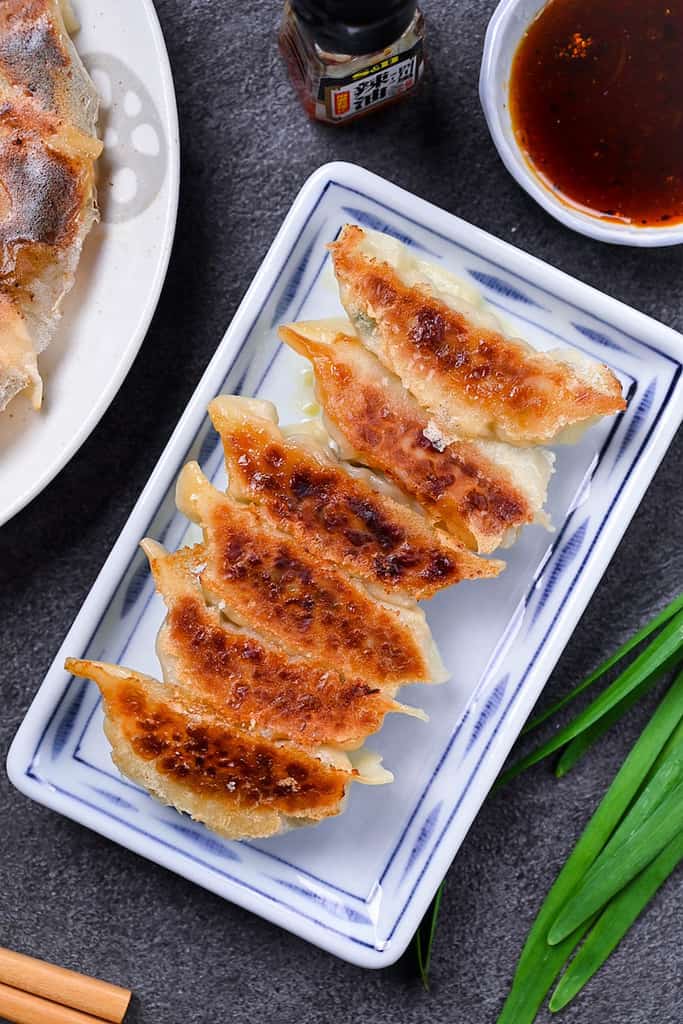 Gyoza (餃子) are dumplings filled with pork, vegetables, and seasonings, wrapped in thin gyoza wrappers, and then dipped in gyoza sauce. Although eaten all across Japan, the dish originates from China and is originally called "Jiaozi".
It's one of the most popular beer snacks and I love it! Japanese gyoza is juicy in the middle and perfectly crispy on the bottom. They're just SO GOOD!
I have a complete guide on how to make Japanese Gyoza from scratch, so if you're interested, please check it out!
8. Chicken Karaage (Crispy Japanese Fried Chicken)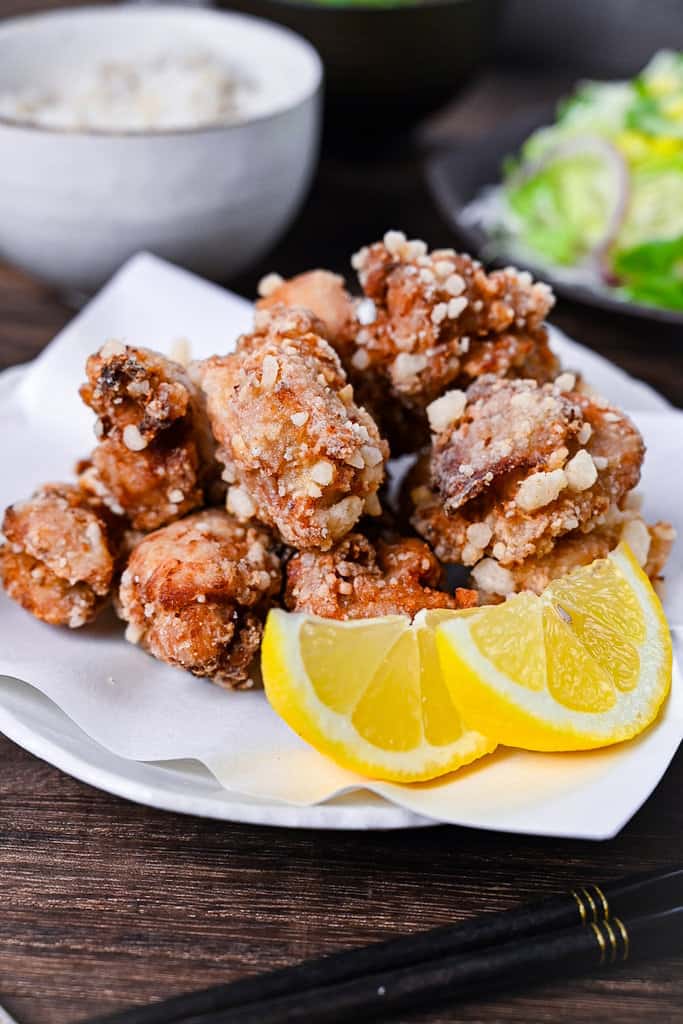 One of the dishes guaranteed to be on an izakaya menu is Japanese-style fried chicken, Karaage. It's my favorite dish in the whole world. My first ever dream when I was a kid was even to open my karaage food stand.
Some people think it's too boring to have it at Izakayas because you see it everywhere in Japan day and night, but I don't care; it's still one of the best side dishes to enjoy with friends.
9. Chicken Tatsuta Age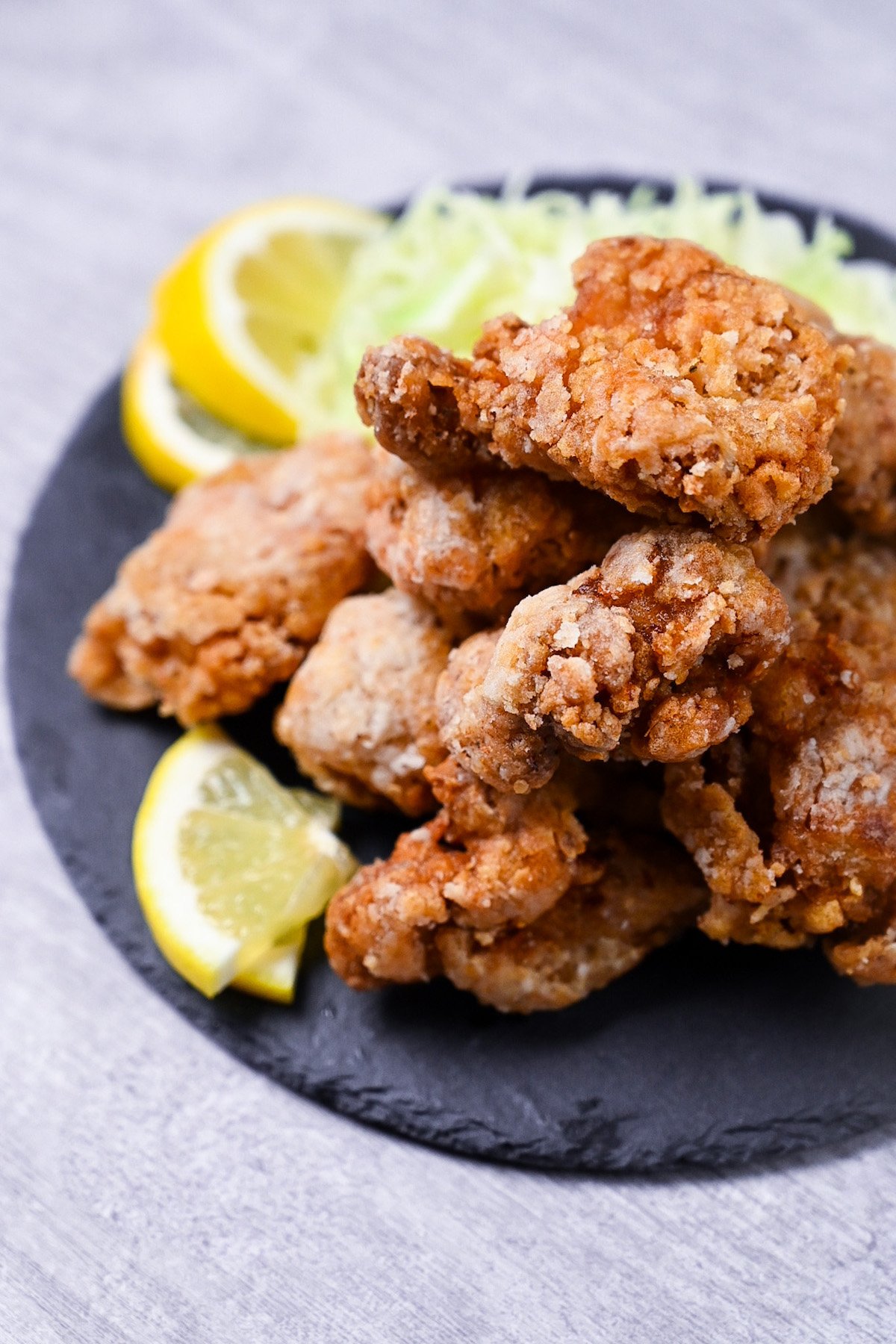 Want something slightly different from chicken karaage? Then tatsuta age is a great alternative to the need!
Tatsuta age is a delicious variation of karaage (Japanese-style fried chicken) made with succulent chicken thigh soaked in a soy-based marinade, coated in a layer of potato starch, and fried until golden like autumn leaves!
10. Oita Style Chicken Tempura (Toriten)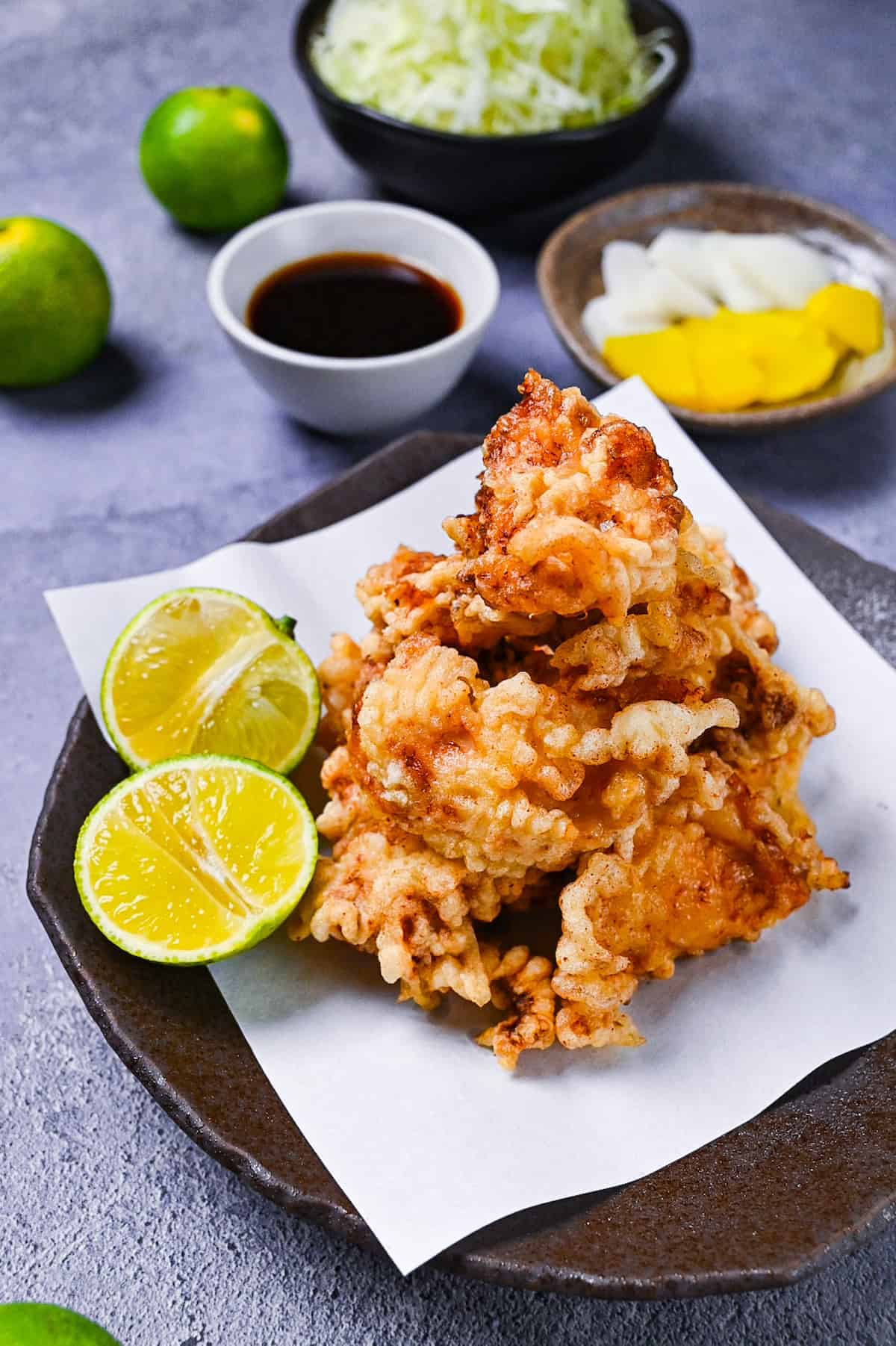 Want to try tempura style rather than karaage style chicken? Then try this Oita's regional chicken tempura (toriten)!
Toriten is a regional dish that hails from Oita, Japan. Made with succulent, marinated chicken breast coated in a fluffy tempura batter and deep fried, it's served with a bright and citrusy dipping sauce. When it comes to flavor, this regional chicken tempura ticks all the boxes!
11. Nagoya Style Tebasaki Chicken Wings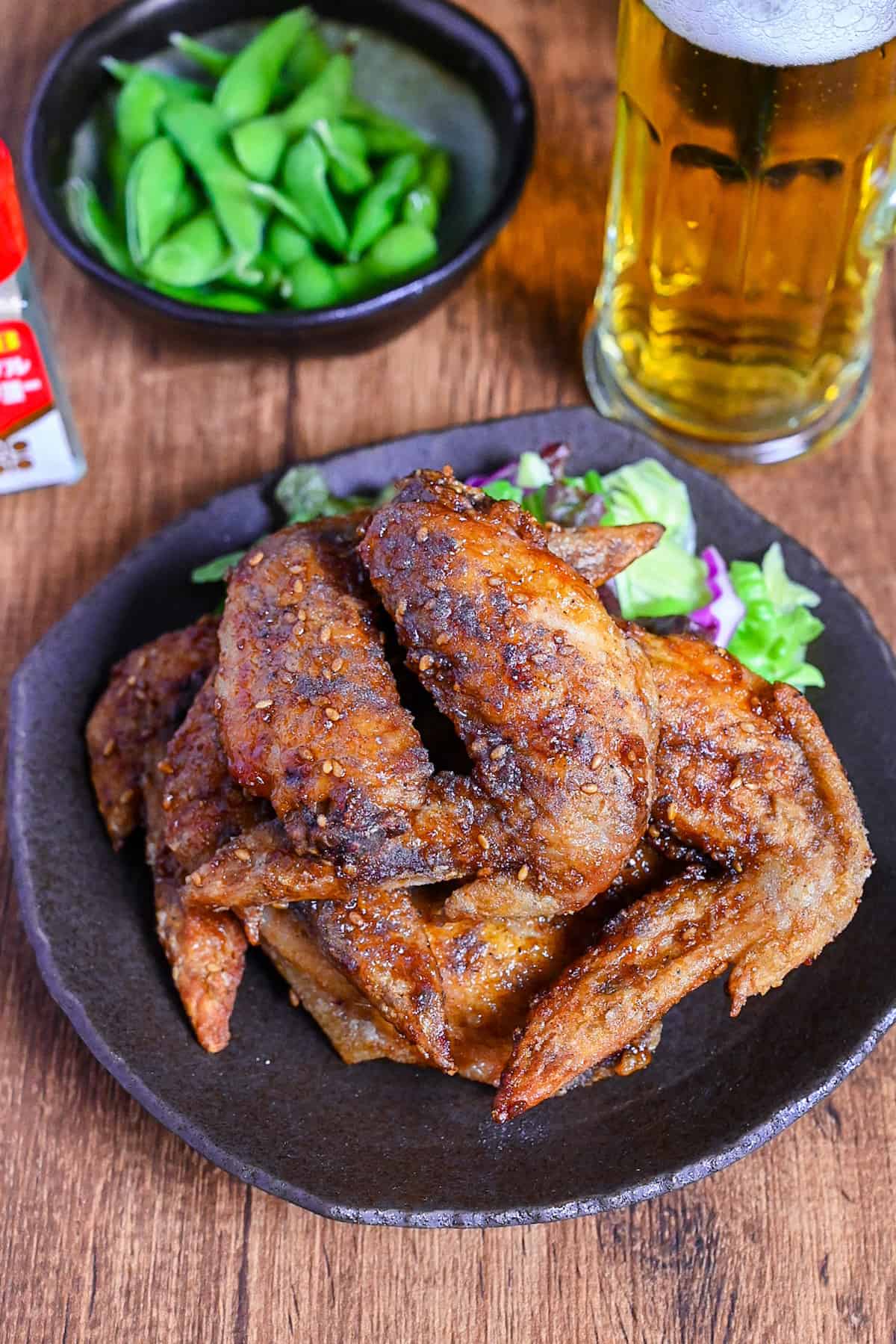 Possibly my favorite beer snack! I grew up on these wings!
Nagoya Style Tebasaki (Nagoya style chicken wings) are delicious crispy deep-fried wings brushed with a special glaze and then generously dusted with a mixture of fine black and white pepper.
12. Ajitama Egg (Nitamago/Ajitsuke Tamago)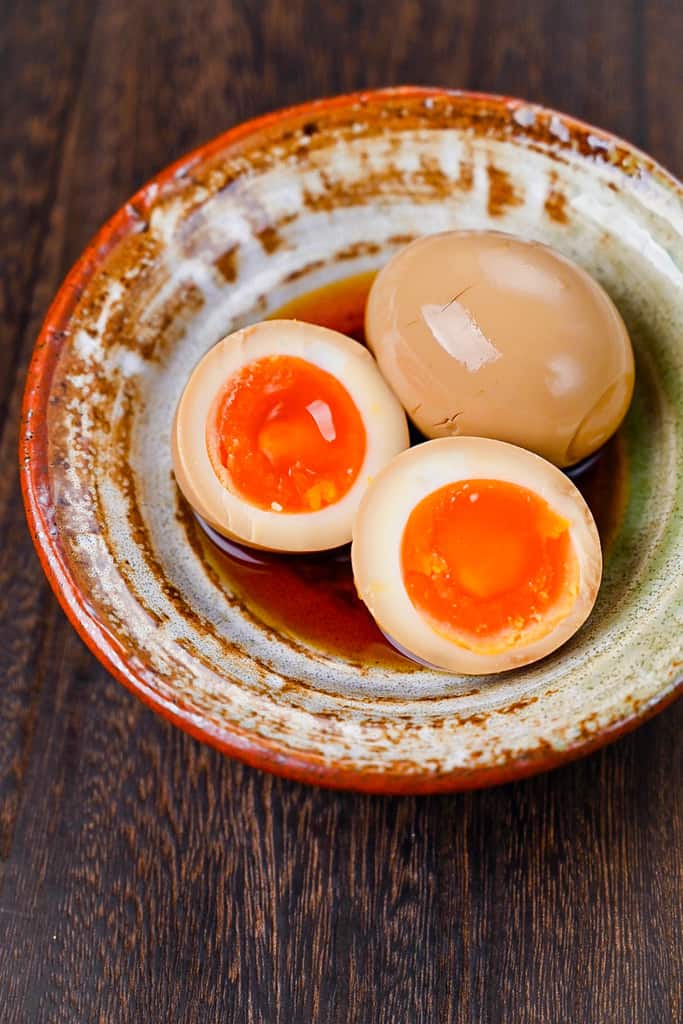 You might be wondering, "Isn't it for ramen?" Yes, it is, but ramen eggs are also a well-loved beer snack.
Although sometimes this dish in translated as "Ramen eggs", we usually call it "Ajitsuke tamago (味付け卵)" or "Nitamago (煮卵)," which means flavored egg or boiled egg. Some izakayas have this dish on their menu.
13. Pork Chashu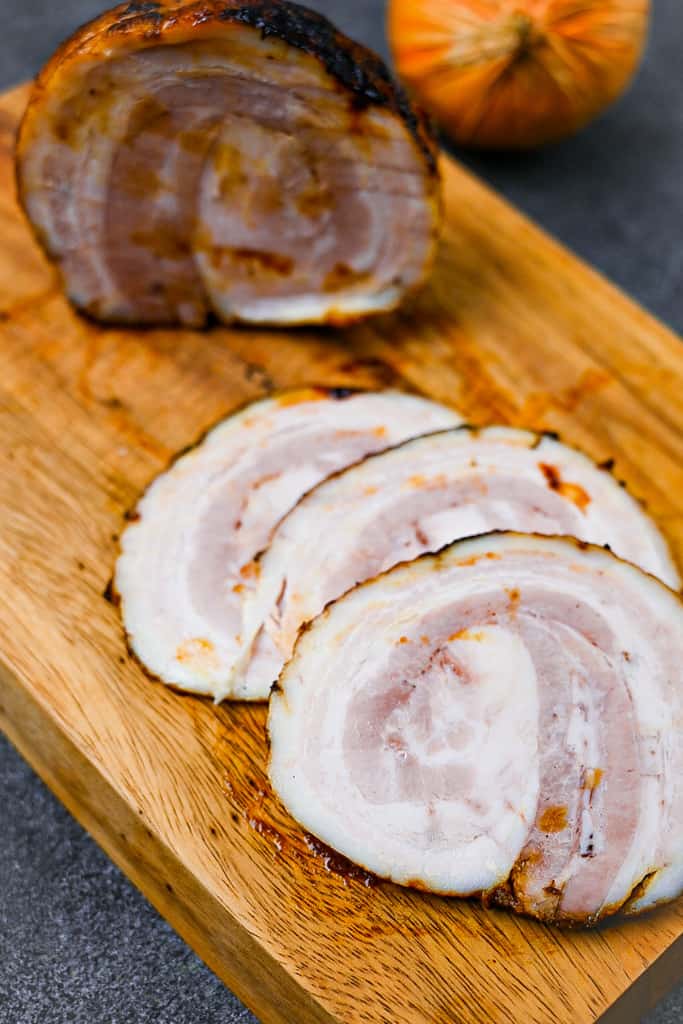 Chashu is another element of Ramen, but it can be consumed in different dishes or on its own.
Chashu is made with a fatty pork belly, braised or simmered in a soy-based sauce. Chashu is usually slow-cooked, which causes the texture to become extremely tender. You can make it chicken chashu or chashu don as well!
14. Addictive Salted Cabbage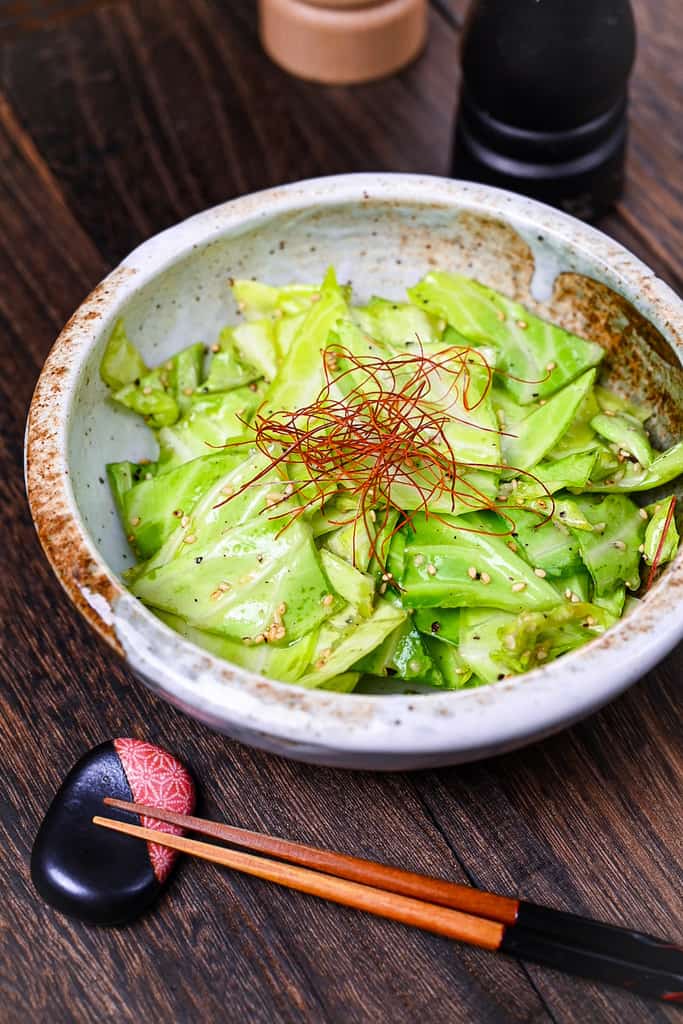 These salted cabbages are commonly known as "addictive" or "yamitsuki" (やみつき)" cabbage and are served in izakaya restaurants and yakiniku restaurants (where beer drinkers tend to go).
As the name suggests, it is addictive and some places even offer a free refill service. It's very easy and cheap to make; I highly recommend it!
15. Beef Kushiyaki (Japanese Beef Skewers)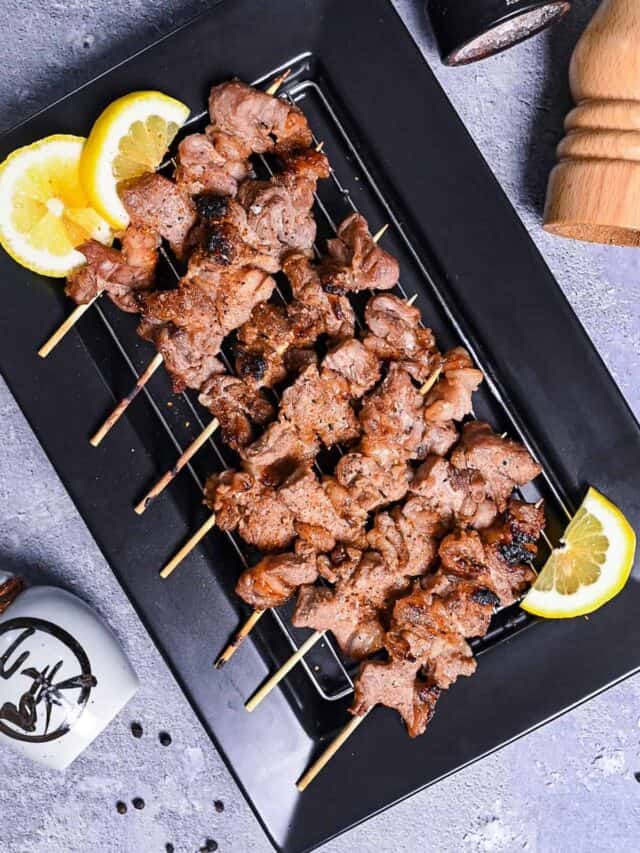 Beef kushiyaki, or "Gyu-kushi," are essentially Japanese beef skewers. They range from skewers using premium Wagyu beef seasoned simply with salt and pepper to those with less expensive cuts soaked in a marinade. The skewers are then grilled for a delightful charred flavor.
In the recipe shared here, the beef kushiyaki is immersed in a homemade yakiniku-style sauce and then grilled. This recipe is suitable for a Japanese fish grill, a regular oven's broiler, or even a BBQ, ensuring a delectable experience you won't regret trying at home!
16. Ebi Mayo (Fried Shrimp in Mayonnaise Sauce)
Although Ebi Mayo can be considered the main dish, many Izakayas would have this on their menus. Ebi Mayo is a simple shrimp dish usually fried and then coated in a seasoned mayonnaise-based sauce. The word "ebi" (エビ) is the Japanese word for prawn, and usually, tiger prawns or king prawns are used for this dish.
With my recipe, I used beer batter to make it lighter and crispier!
17. Saizeriya's Karami Chicken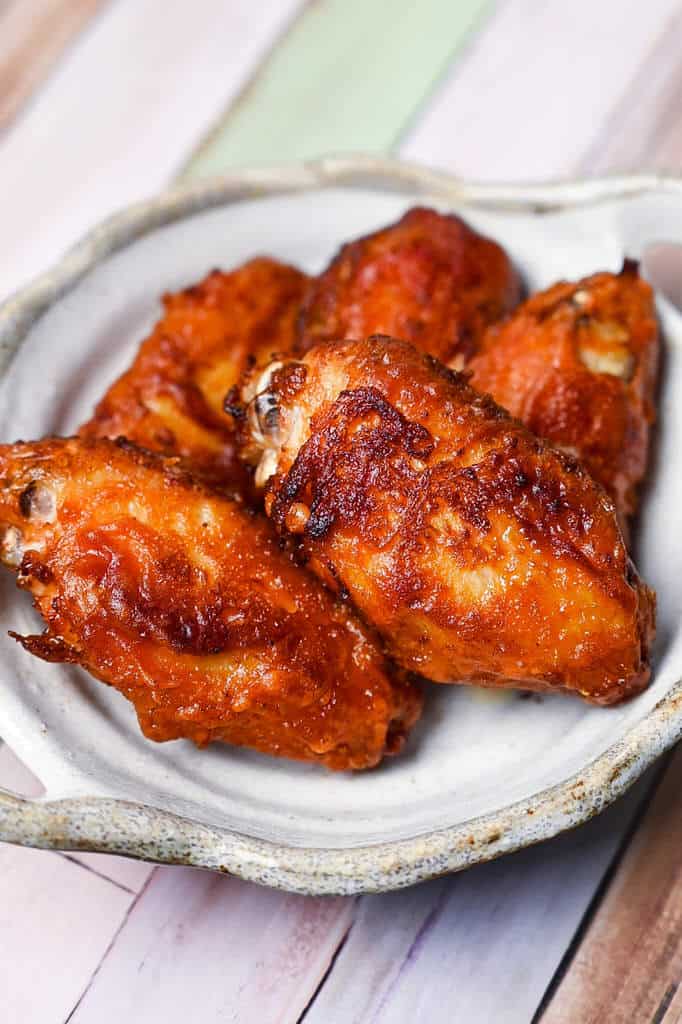 If you've ever been to Saizeriya in Japan, you know Karami Chicken is "The Snack". Karami chicken (辛味チキン) is one of the most loved dishes at Japanese-Italian family restaurants "Saizeriya (サイゼリヤ)" In fact, karami chicken is nothing to do with Italian cuisine. It's more like Buffalo wings.
Nonetheless, this is my recreational recipe that you can make at home! I have a recipe for their signature dish, "Milano doria" as well!
18. Tako to Kyuri no Sunomono (Octopus and Cucumber Salad)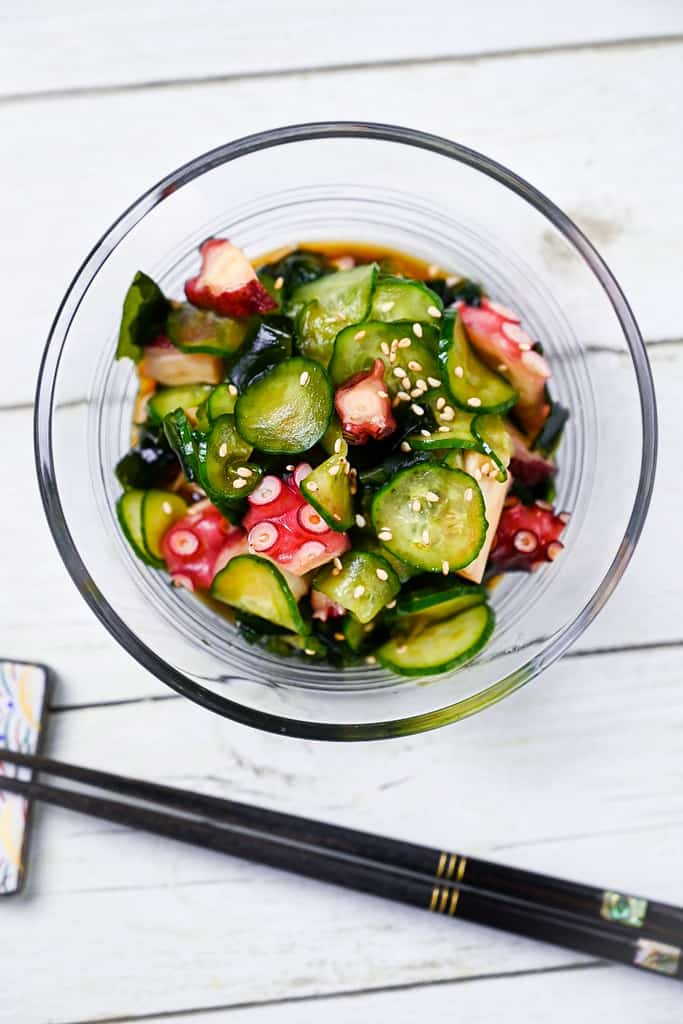 Want something sour and refreshing? Sunomono is a light and refreshing Japanese salad with seafood and vegetables marinated in a vinegar-based sauce called "sanbaizu". This addictive dish makes the perfect appetizer or side dish to cleanse the palate!
It's recommended for someone who wants a very light and refreshing side dish with drinks.
19. Beef Tataki (Japanese Seared Beef Fillet)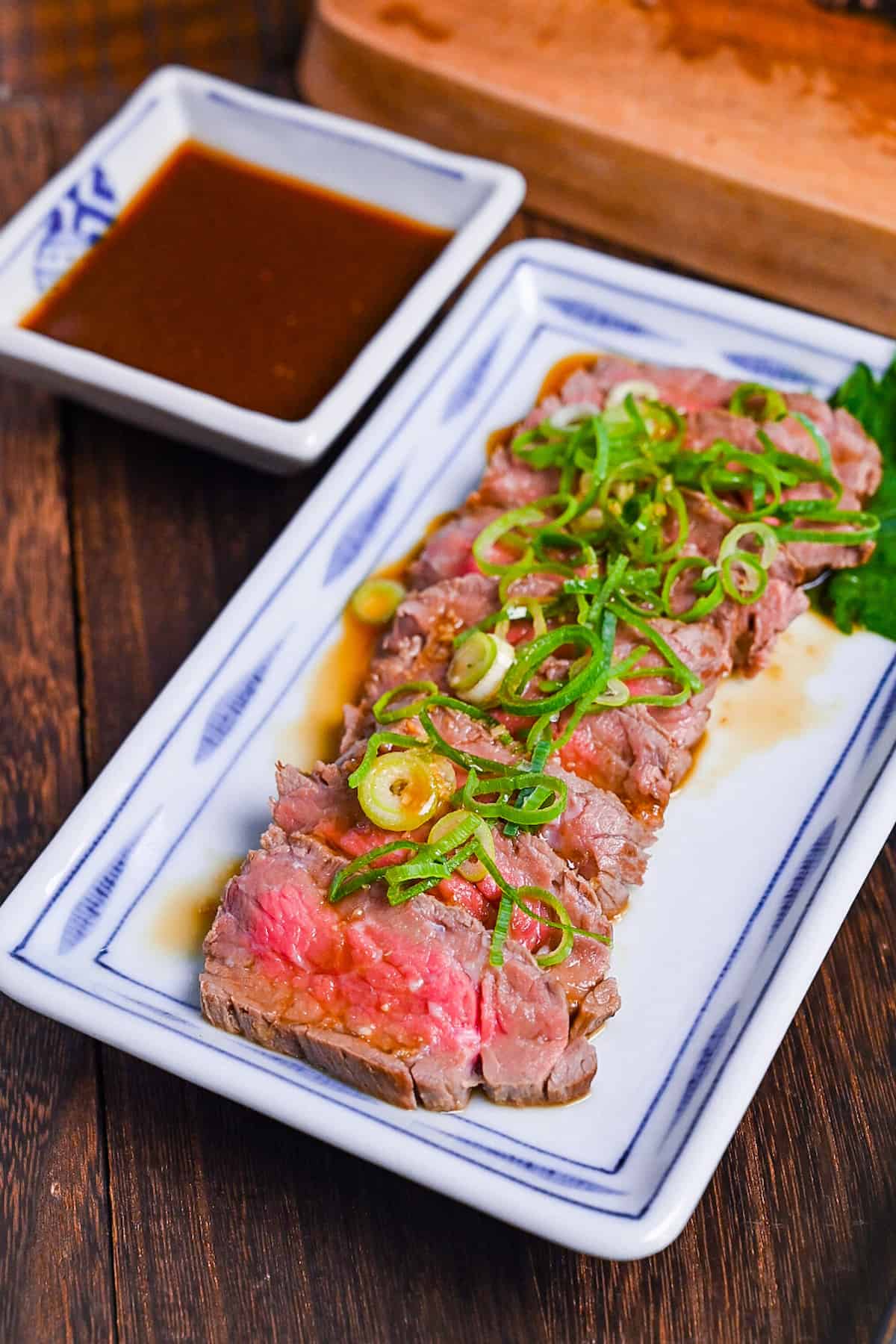 Beef tataki, or "gyuniku no tataki" in Japanese, is a dish prepared with seasoned beef fillet, quickly seared, cooled, and sliced thinly.
Despite its resemblance to roast beef, the cooking and presentation techniques are very distinct. Owing to the rapid searing, the beef remains mostly raw inside, rendering a melt-in-your-mouth texture similar to sashimi.
20. Salmon Ochazuke (Japanese Tea on Rice)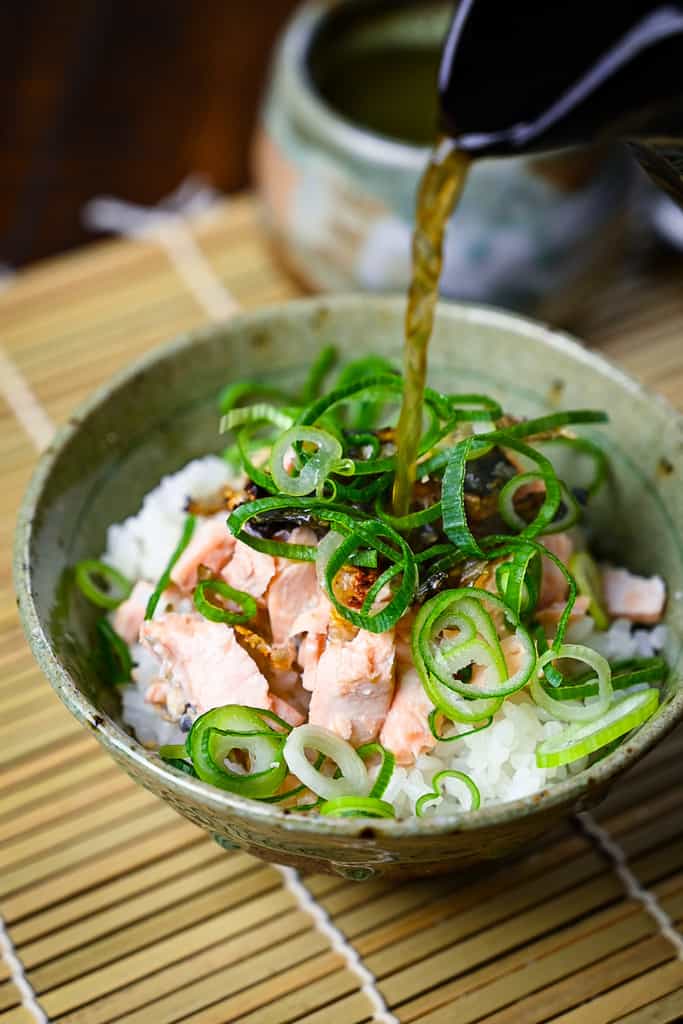 Ochazuke (お茶漬け) is a simple dish made by pouring hot tea over cooked rice and adding a variety of toppings. It's a quick and easy dish to make and a common way to use up left over ingredients.
Does it go with drinks? Indeed it does! One of the most common occasions to consume ochazuke these days is post-late-night drinking. We call this type of dish "shime (〆)" and another example of shime is ramen. It basically means "end of the night out"
21. Niratama (Garlic Chive and Egg)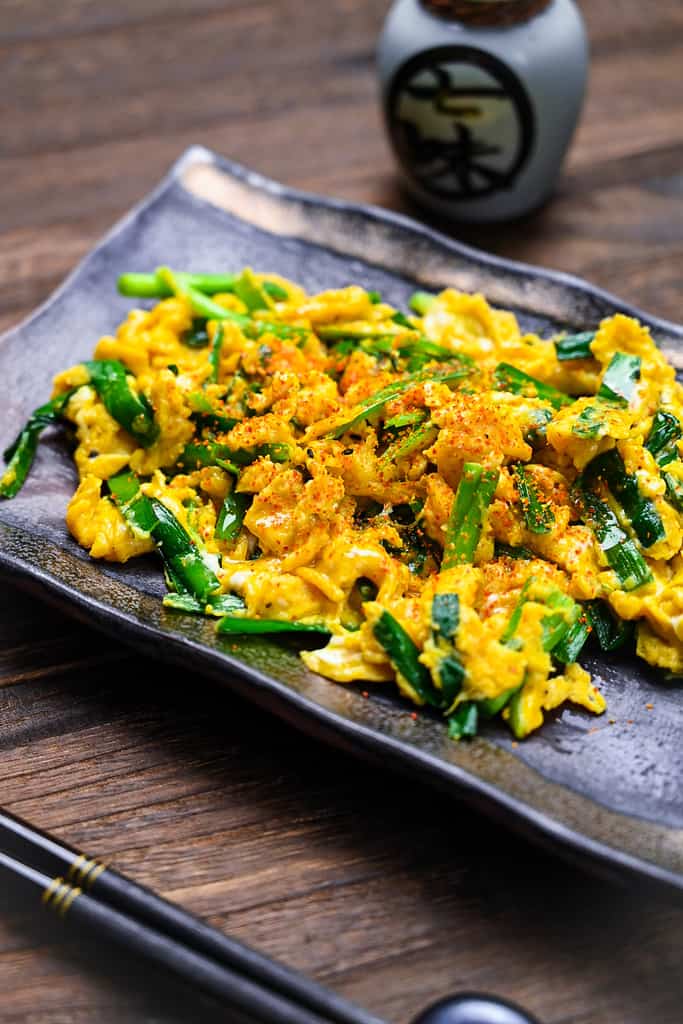 Another typical izakaya dish! The best thing is, it only takes 5 minutes with my recipe!
Niratama (にら玉) is a very simple dish of fried garlic chives and beaten eggs with some seasonings. The word "nira" (にら) refers to garlic chives and "tama" is short for "tamago" (卵) which means eggs in Japanese.
22. Motsunabe (Japanese Offal Hot Pot)
Motsunabe is primarily prepared with beef or pork offal, known as "motsu" or "horumon" in Japanese. It's a famed regional delicacy of Hakata. While consuming offals might seem daunting, motsunabe is indeed a delicious dish. The offal enhances the broth's flavor while providing a melt-in-your-mouth experience.
Along with mizutaki, it is one of the hot pot dishes often served at izakaya!
23. Hiyayakko (Japanese Cold Tofu)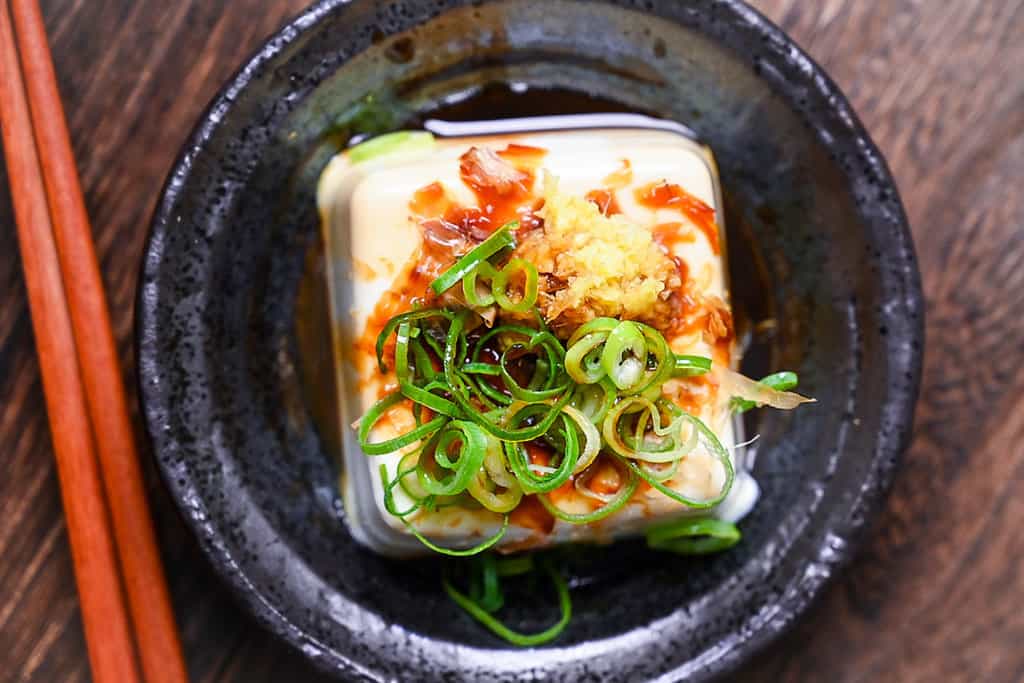 Yes, it's just cold tofu with condiment. Simple and classic! Hiyayakko (冷奴) is a dish made with cold, uncooked tofu, cut into large squares, and topped with condiments such as spring onions, ginger and dried bonito flakes, and soy sauce.
In my recipe post, I listed 15 topping ideas for hiyayakko so you can choose the condiment and topping depending on your preference!
24. Pan Fried Tofu Steak with Japanese Sauce (vegan)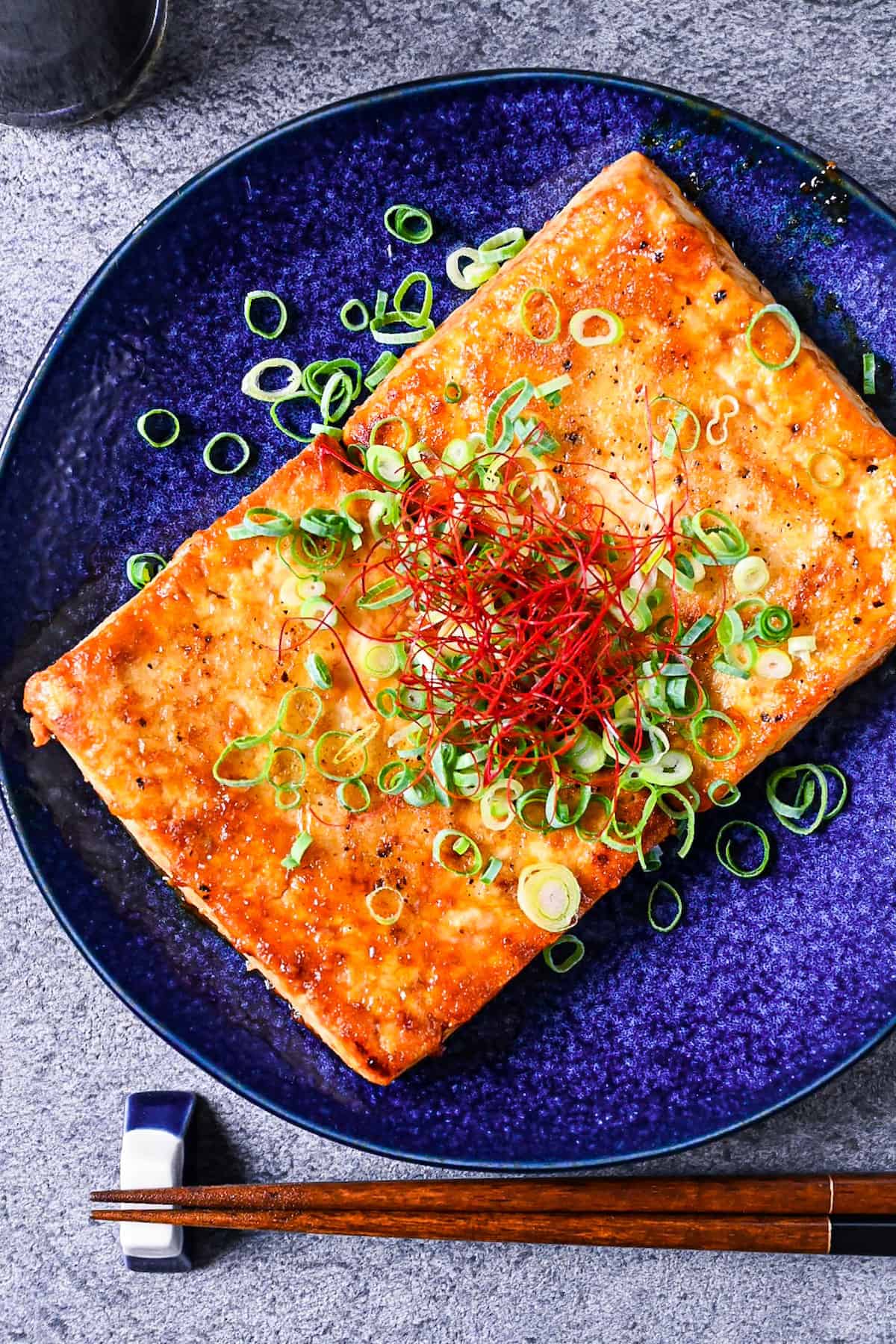 This delicious tofu steak is pan fried until golden and crispy then coated in a sticky Japanese style glaze. You won't believe how satisfying a simple tofu dish can be until you try this recipe! Ready in just 15 minutes!
You might not think this as "beer snack" but the savory flavour definitely pairs well with drinks.
25. Goya Champuru (Okinawan bitter melon stir fry)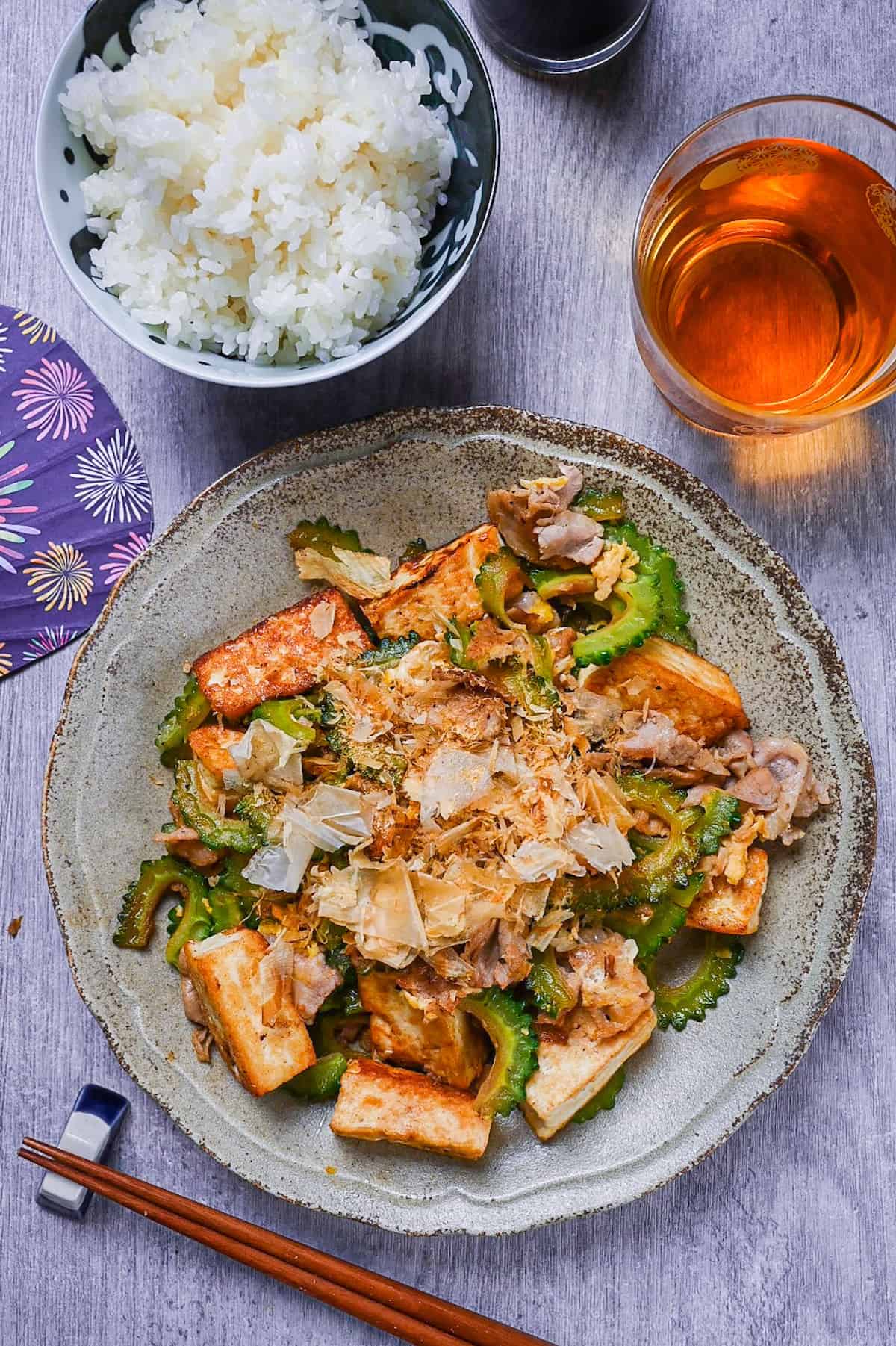 Goya champuru is a famous stir fry dish made with Okinawan bitter melon. It's a popular homecooked dish all across Japan due to it's unusual bitter, yet refreshing taste. It's also quick and easy to make!
If you want something stir-fried with your drinks, this is definitely worth trying!
26. Monjayaki (Japanese Teppan Fried Batter)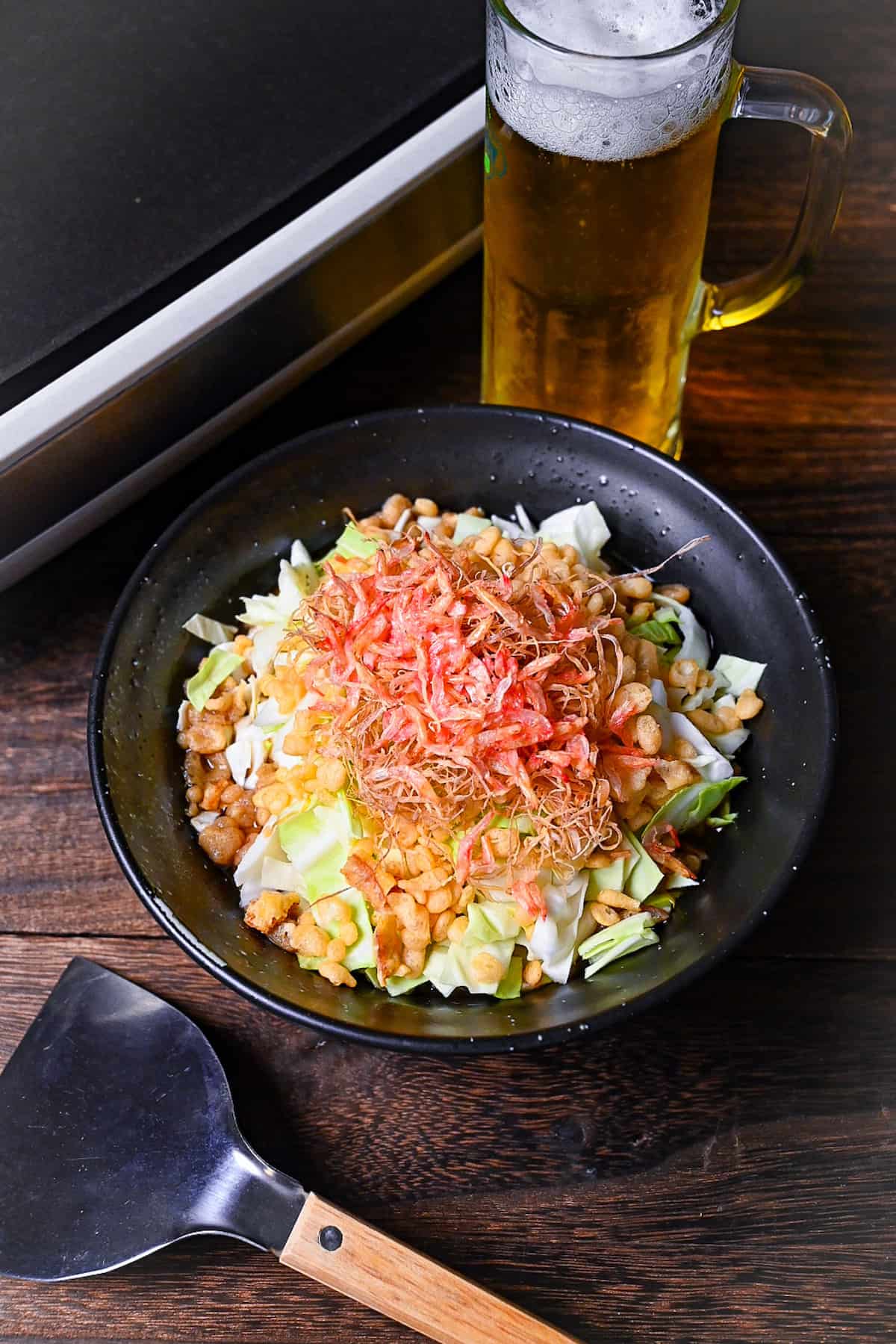 Often shortened to "monja," Monjayaki (もんじゃ焼き) is a unique food item from Tokyo that skillfully blends various components with a sticky concoction of flour, dashi, and seasonings. This dough is then expertly cooked on a traditional Japanese teppan until it becomes hot, semi-solid, and slightly crunchy, ready for enjoyment.
My recipe shows how to cook monja using an electric griddle. If you are interested, please give it a try!
27. Chicken Zosui (Japanese Rice Soup)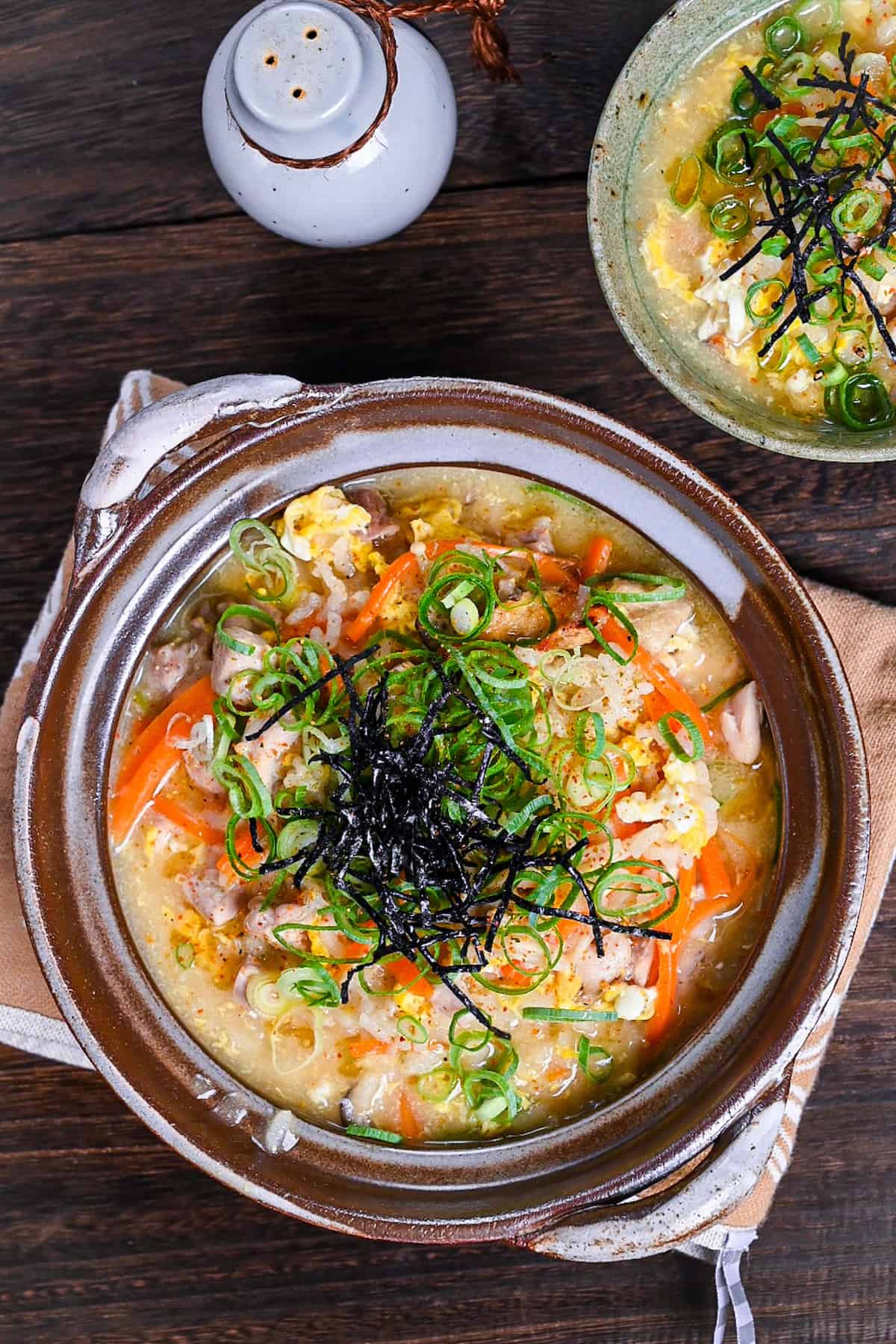 Zosui is a comforting dish made with cooked rice served in a delicious soup flavoured with soy sauce or miso. My recipe is made with succulent chicken thigh, crispy chicken skin and umami-rich mushrooms for the ultimate flavour. This will be the best zosui you will ever try!
This is a great dish to end your drinking session with!
28. Beef Negimaki (Beef Scallion Rolls)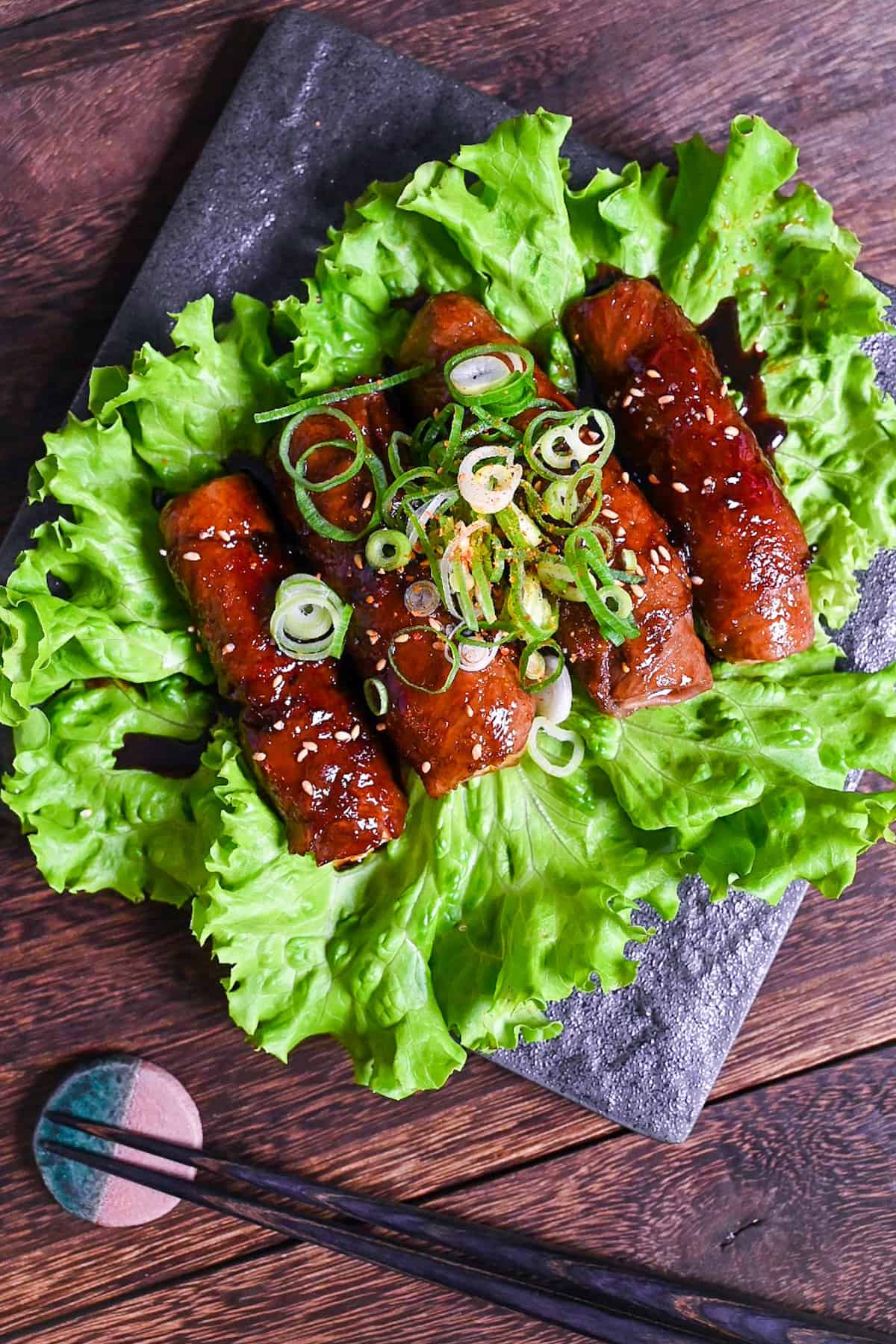 Known as "negi no gyuniku maki" or "gyuniku no negi maki" in Japanese, Beef negimaki is a dish prepared by wrapping thinly cut beef, similar to shabu-shabu or sukiyaki beef, around green onions and frying them in a sweet-savory sauce akin to sukiyaki.
Despite the simplicity of its ingredients, the sweet green onions meld impeccably with the savory beef. Owing to its manageable size and appealing presentation, it is also a favored choice for bento boxes (packed lunches) too!
29. Shoyu (soy sauce flavored) Ramen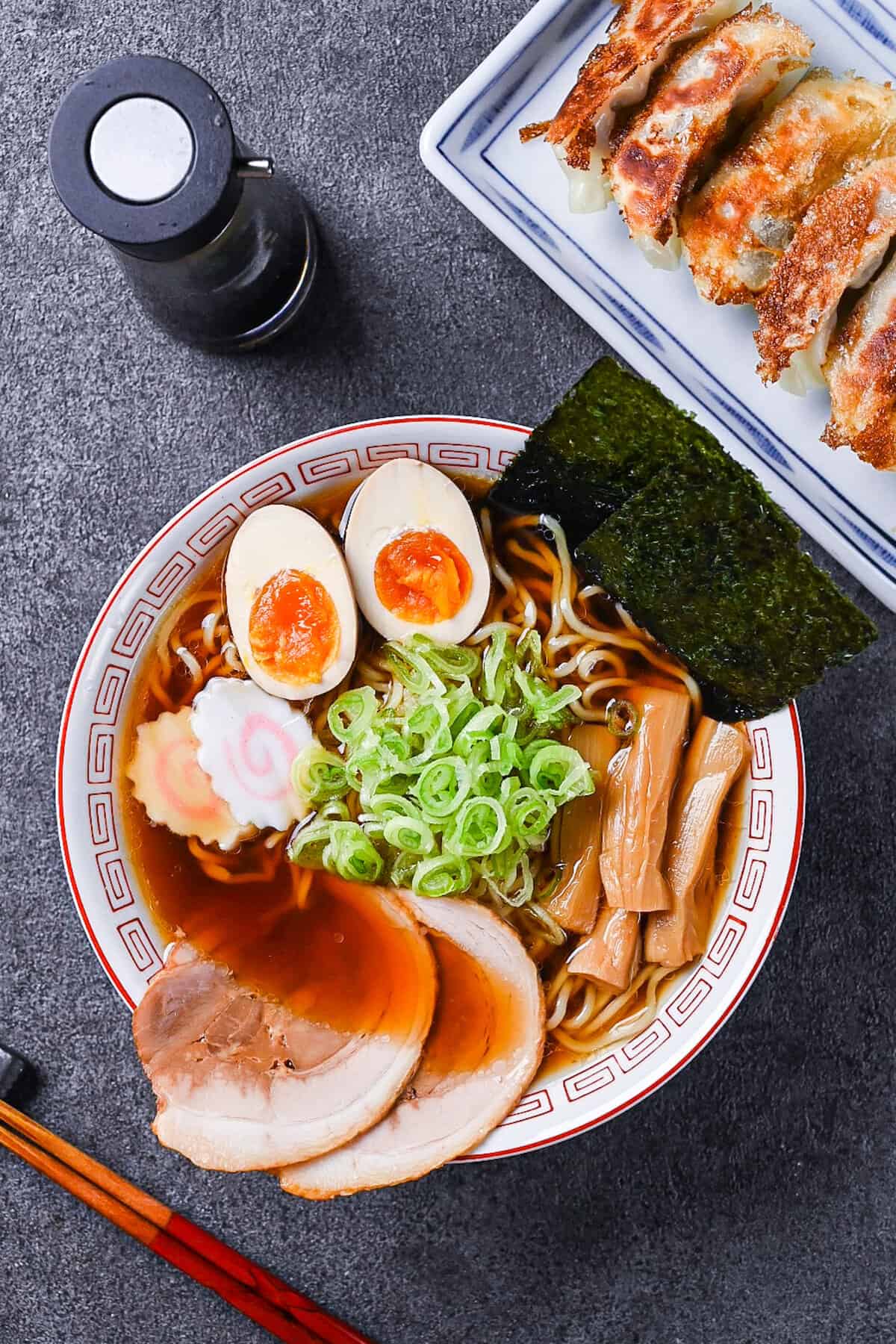 Ramen is not always something we eat with drinks in Japan, but it's the most popular dish to have after drinking session.
Shoyu ramen is an absolute classic and with this recipe you will be able to make it totally from scratch! Made with chewy ramen noodles served in a chicken wing and dashi based broth, flavoured with soy sauce and garnished with quintessential ramen toppings, you can enjoy authentic Japanese ramen in the comfort of your own home!
30. Miso Ramen
Want something richer and easier than shoyu ramen? Then this miso ramen is a great alternative!
This miso ramen is rich, tasty and most importantly, it's quick and easy to make! Chewy noodles in a flavourful miso broth, topped with seasoned pork, beansprouts, spinach, sweetcorn and melty butter to add a decadent creaminess!
Other ramen recipes include chicken shio ramen, taiwan ramen, tantanmen, tukemen, vegetariean miso ramen, abura soba, and mazesoba!