Nagoya Style Tebasaki are a regional dish from central Japan made with light and crispy fried chicken wings coated with a delectable sauce and a generous sprinkling of white pepper. This recipe is inspired by the famous fried chicken wing chain "Yamachan" and they're addictive!
Disclaimer: This post contains Amazon affiliate links. Sudachi Recipes earn a small percentage from qualifying purchases at no extra cost to you. See disclaimer for more info.
What are "Nagoya" style chicken wings?
Nagoya is a large city in central Japan and is very close to where I live! I used to work there, so I've been there countless times, meaning I've had countless Nagoya-style wings. It's safe to say I grew up with them.
There are many amazing "Nagoyameshi" (名古屋飯) dishes that this city is famous for. There's miso katsu (pork cutlet with red miso sauce), miso udon, and hitsumabushi (grilled eel). Still, I have to say that one of my absolute favorites is "Nagoya Tebasaki".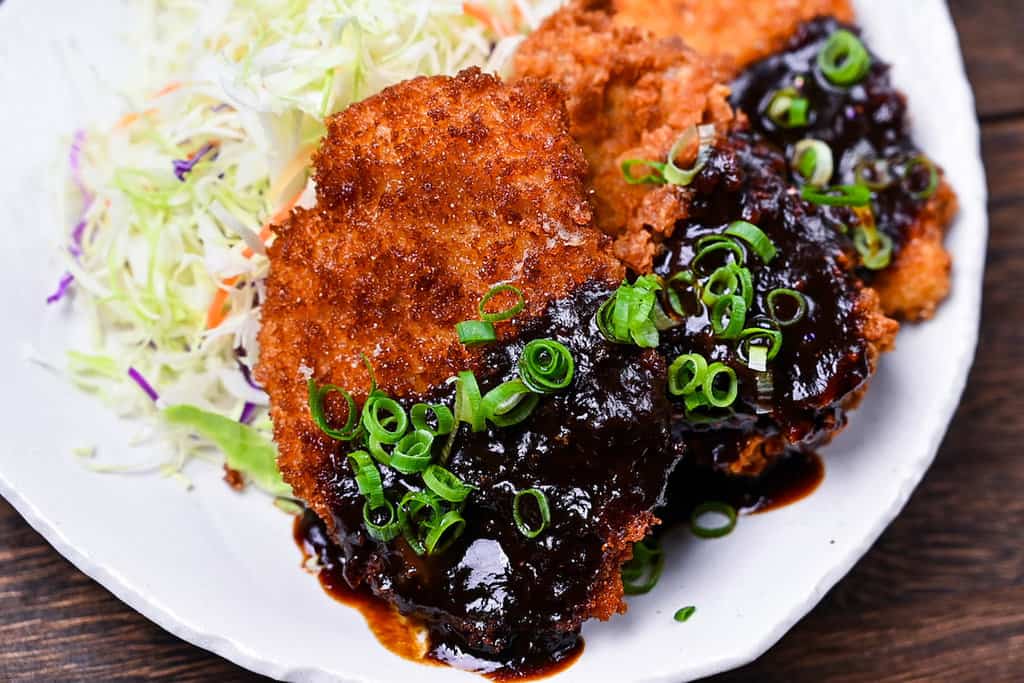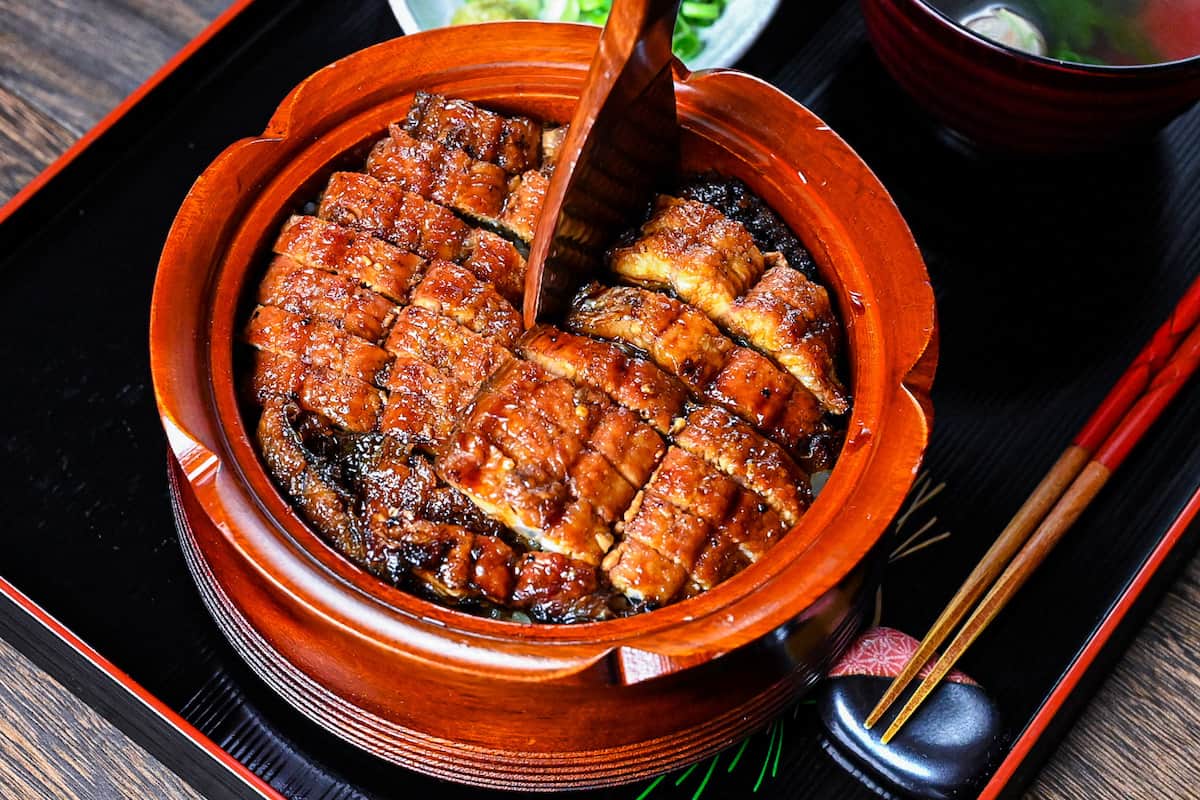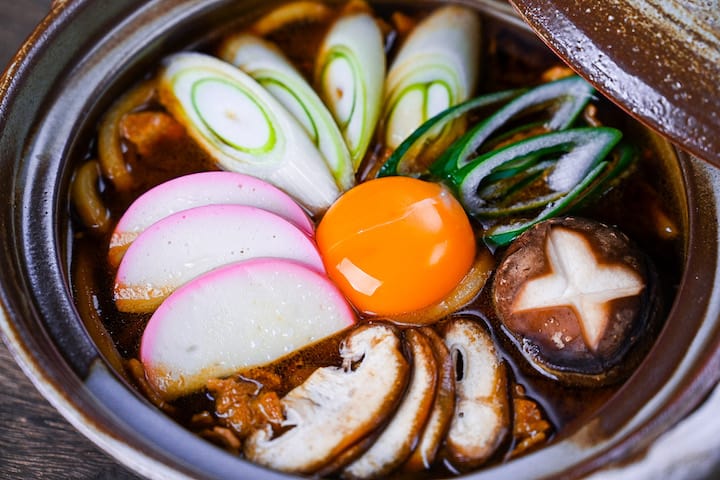 Nagoya Tebasaki (Nagoya style chicken wings) are delicious crispy deep fried chicken wings brushed with a special glaze and then generously dusted with fine white pepper.
These Nagoya-style chicken wings are famous all over Japan. If you've ever been to Nagoya I'm sure you've at least seen food displays of them piled up high. You'll need a large portion because they are so delicious, I could eat them all day!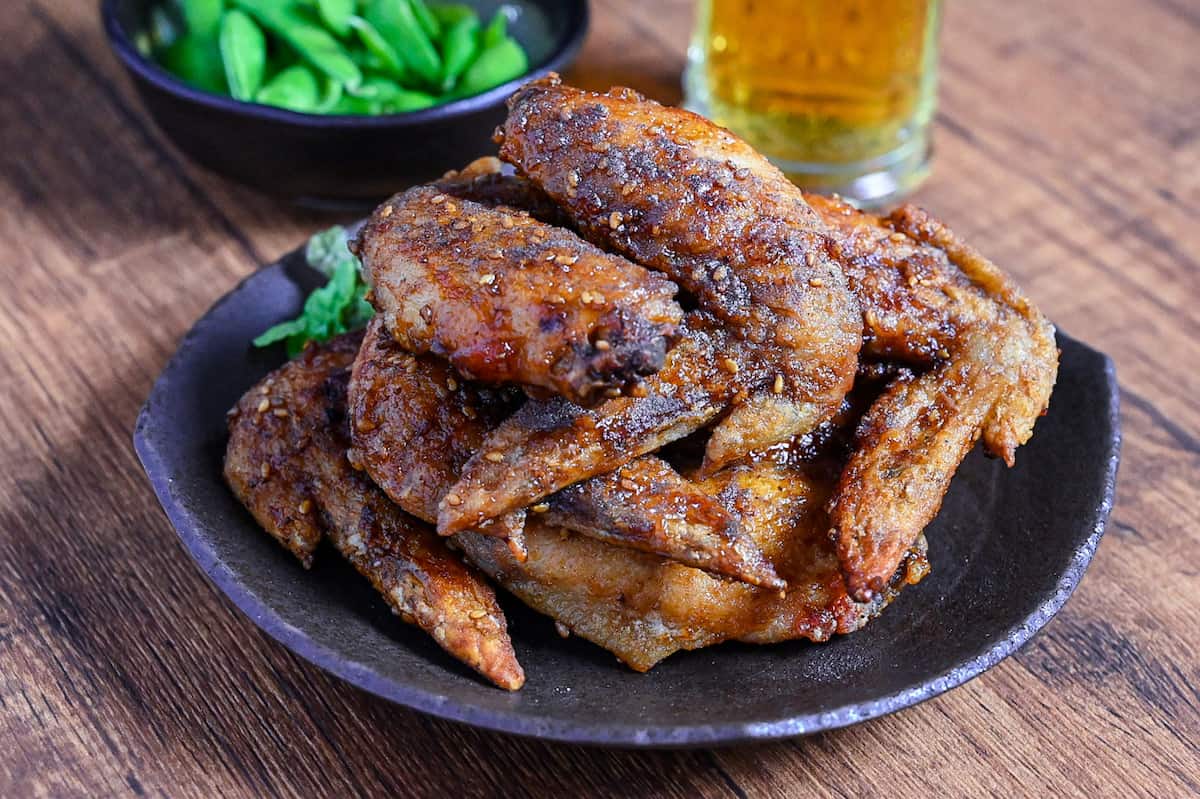 What does "tebasaki" mean?
Tebasaki is the Japanese word for "wing tip" and refers to chicken wings. This dish always uses the whole wing with the bones in.
The funny thing is, as a person from this area, almost everyone is pro at eating chicken wings. We can eat them without leaving any meat on the bones. I thought it was the normal way to eat chicken wings, but apparently, this is a skill that people from this region have.
I'd say it's a nice skill to have, though, as you would not leave any precious meat on tasty chicken wings!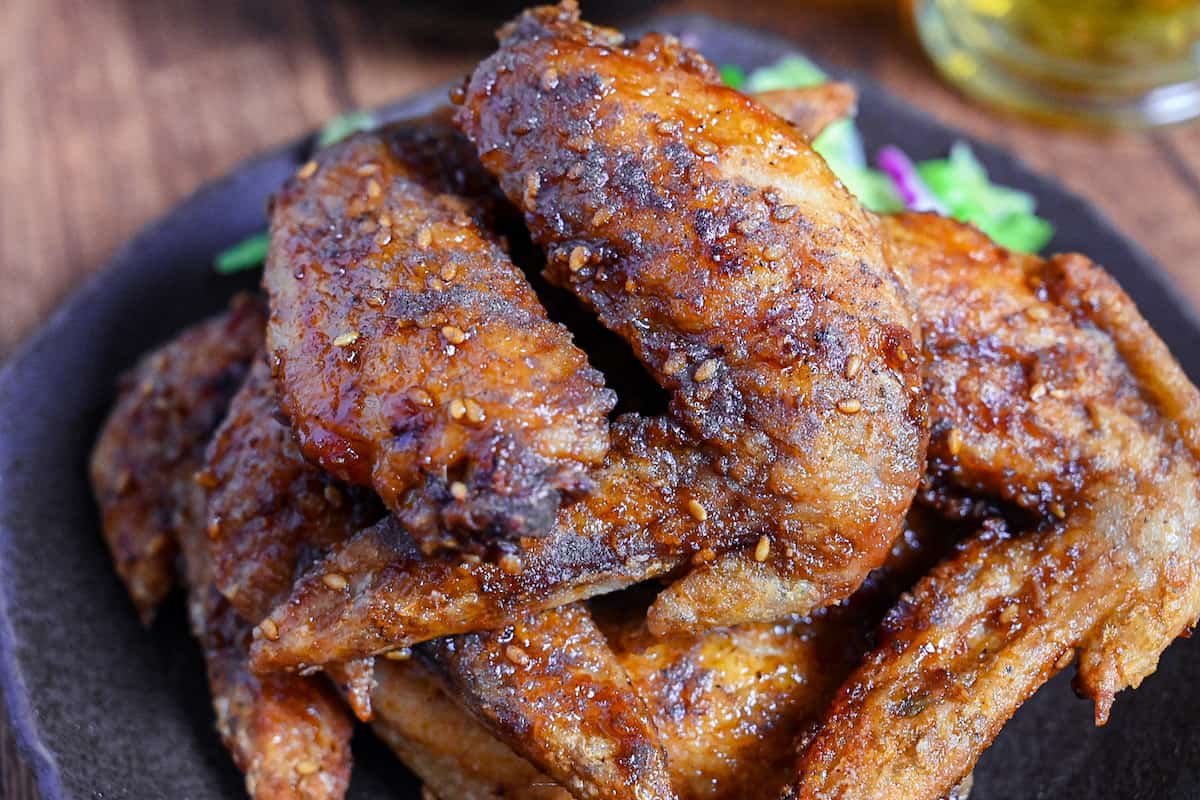 A Brief History of Nagoya-style Fried Chicken Wings
Nagoya-style fried chicken wings began in 1963 with an enterprising man named Kenko Ohtsubo. Before his move, Ohtsubo had been managing a quaint izakaya—a Japanese-style pub—in his hometown. He sparked an idea during this period, combining savory sauces with crispy fried chicken (karaage). He tirelessly experimented, tweaking and refining his sauce until he achieved the perfect balance of flavors that birthed a menu standout called "Tarzan-yaki (ターザン焼き)."
Upon his arrival in Nagoya, Ohtsubo's Tarzan-yaki rapidly amassed a fanbase. However, one day, he found himself without the chicken for his star dish due to an unfortunate ordering error. His kitchen seemed in jeopardy, threatening the day's service.
Just when things looked bleak, a ray of culinary inspiration struck Ohtsubo. His gaze fell upon a humble pile of chicken wings. An overlooked item usually relegated to soup broths, the wings seemed to glisten with untapped potential. A spark ignited, "Why not infuse these wings with that sauce?" he wondered.
This happy accident led to a culinary masterpiece that exceeded expectations. The innovative use of chicken wings proved delicious and economical, soon elevating the dish to the bestseller of his menu.
In this fashion, Nagoya became the epicenter of fried chicken wings. However, this success did not come without turbulence. The rise in popularity triggered what locals call the "Tebasaki Warring Period", a flavorful chapter that would add a generous sprinkle of intrigue to Nagoya's culinary history.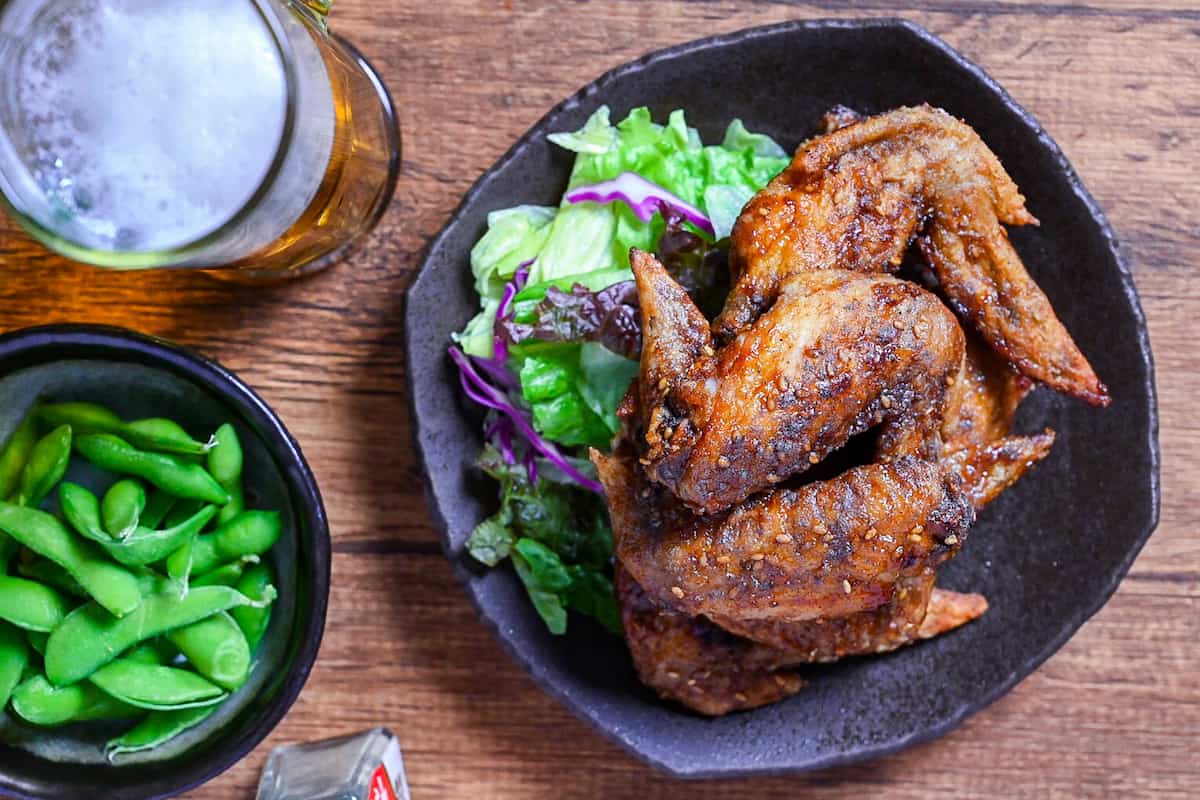 Yamachan vs Furaibo "Tebasaki War"
This region has two main Nagoya-style Tebasaki chains, Yamachan (山ちゃん) and Furaibo (風来坊). They both offer amazing chicken wings, and I recommend both.
However, the taste and style are slightly different. The history of Nagoya-style chicken wings actually came from Furaibo (Otsubo's establishment), where the owner came up with the idea of deep frying wings that used to be used only to make broth or soup. They made the trend of "Cheap and easy karaage (fried chicken)."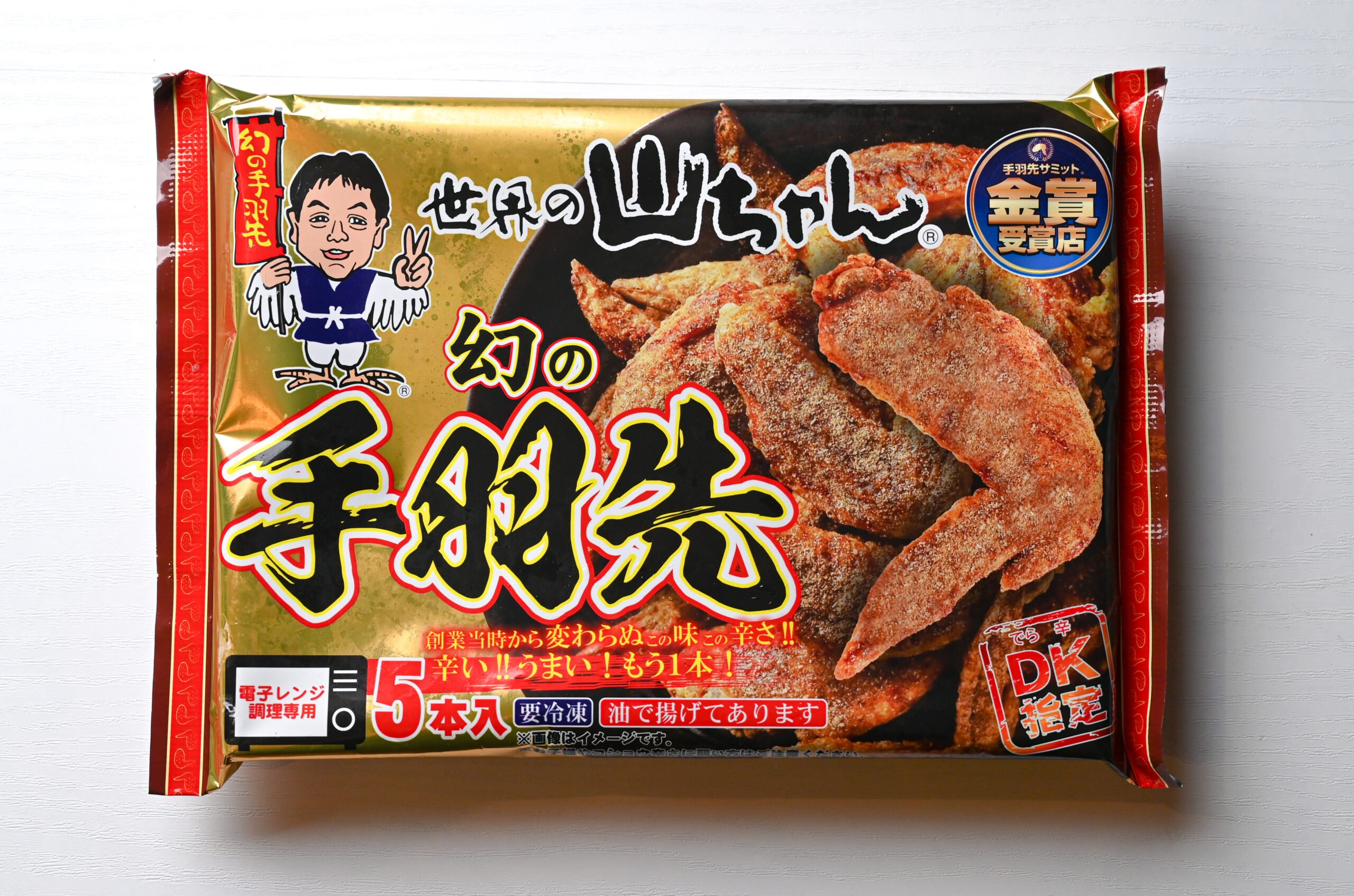 Other differences are taste and style. Yamachan's tebasaki is a lot more peppery and spicy, whereas Furaibou's are quite sweet, I'd say. As for the style, Yamachan uses whole chicken wings; however, Furaibo only uses the middle part of the wings. Hence they're smaller in size.
So who won the tebasaki war? In the sense of spreading all across Japan, Yamachan won the war. You could easily find Yamachan outside the region, especially easy to find in Tokyo. They even expanded to Hong Kong, Thailand, Taiwan, and Malaysia!
My recipe today is more towards the Yamachan's style! But if you have a chance to come to Nagoya, don't forget to try historical Furaibo too! You won't regret it!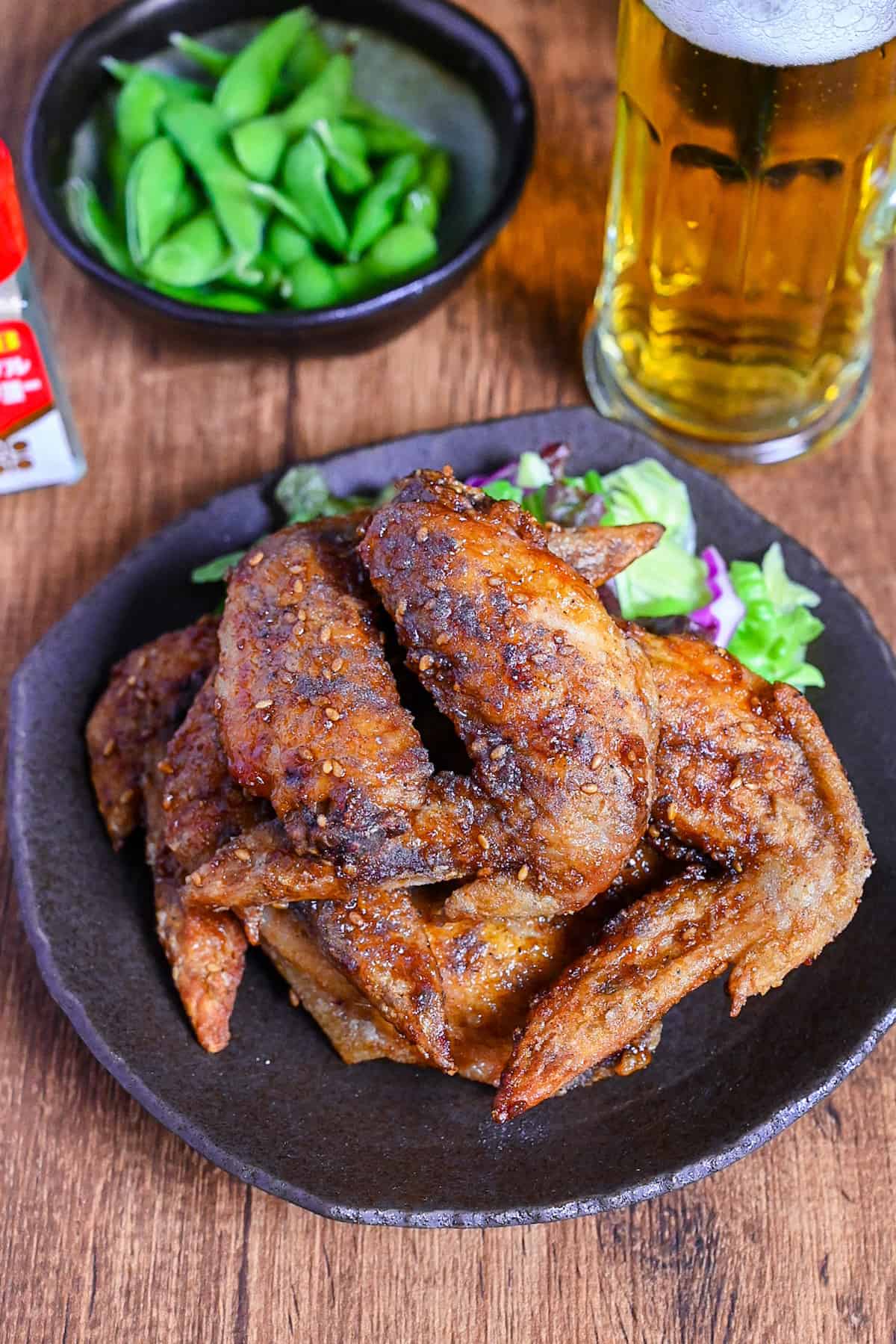 Ingredients and Substitutions
Chicken wings – Choose one with plump and thick flesh. Chicken meat has the characteristic of water flowing out of it over time, so avoid the ones with accumulated water in the package, as it is losing its freshness.
Salt – You can use your usual salt.
Black pepper – Fine black pepper is recommended over coarse ones. I personally use a Peugeot pepper mill.
Cornstarch – Other starches, such as potato starch or tapioca starch, can be used too.
Cake flour – Ensures the surface is light and crispy. You can substitute it with all-purpose flour.
Cooking oil – This is for shallow frying. Oils featuring high smoke points, such as vegetable oil, peanut oil, and canola, are recommended.
Fine white pepper – It is the core of the Yamachan chicken wings flavor. The finer the powder, the better.
Grated garlic – Garlic paste can also be used for convenience.
Soy sauce – If you want to know more about soy sauce used for Japanese cooking, please see my 20 Most Useful Condiments and Seasonings for Japanese Cooking post.
Mirin – Choosing the right mirin can be tricky, as there are various "mirin-style condiments" that are not true mirin. When purchasing mirin, it is recommended to look for "hon mirin" (本みりん) for the best flavor. In the US, Hinode Hon Mirin is a high-quality and affordable option. Another premium hon mirin available on Amazon US is Kokonoe Jun Mikawa Hon Mirin. If you prefer a more budget-friendly option that is not hon mirin, Kikkoman's Manjo Aji Mirin would be a suitable choice.
Sake – If you do not have it, substitute white wine or dry sherry.
Honey – Any runny honey works for this recipe.
White sesame seeds – An optional ingredient to add a hint of nuttiness and extra crunch.
Curious about the exact brands and products that bring my recipes to life? Discover the brands and ingredients behind my recipes at the Sudachi Amazon Storefront. Explore my handpicked pantry essentials and find your next kitchen favorites!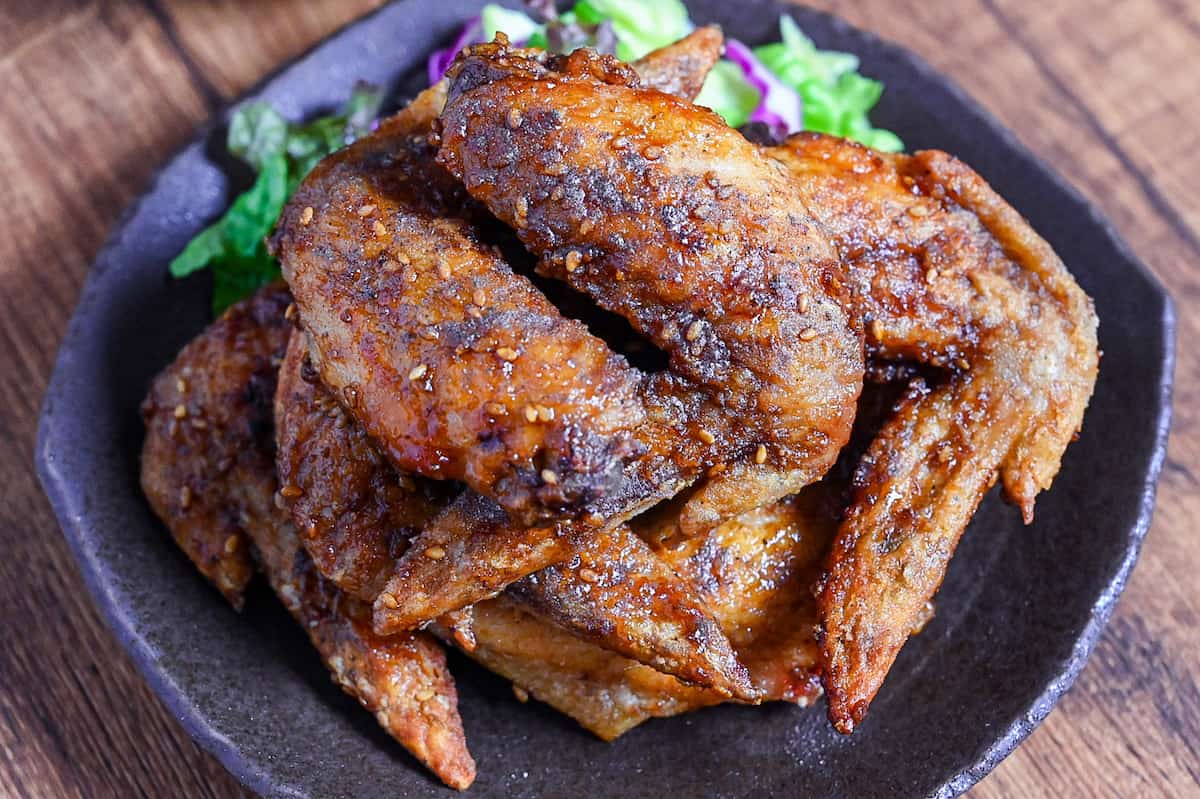 Step-by-Step Process
Take a small saucepan and add soy sauce, mirin, sake, honey, sesame seeds, and grated garlic. Mix thoroughly.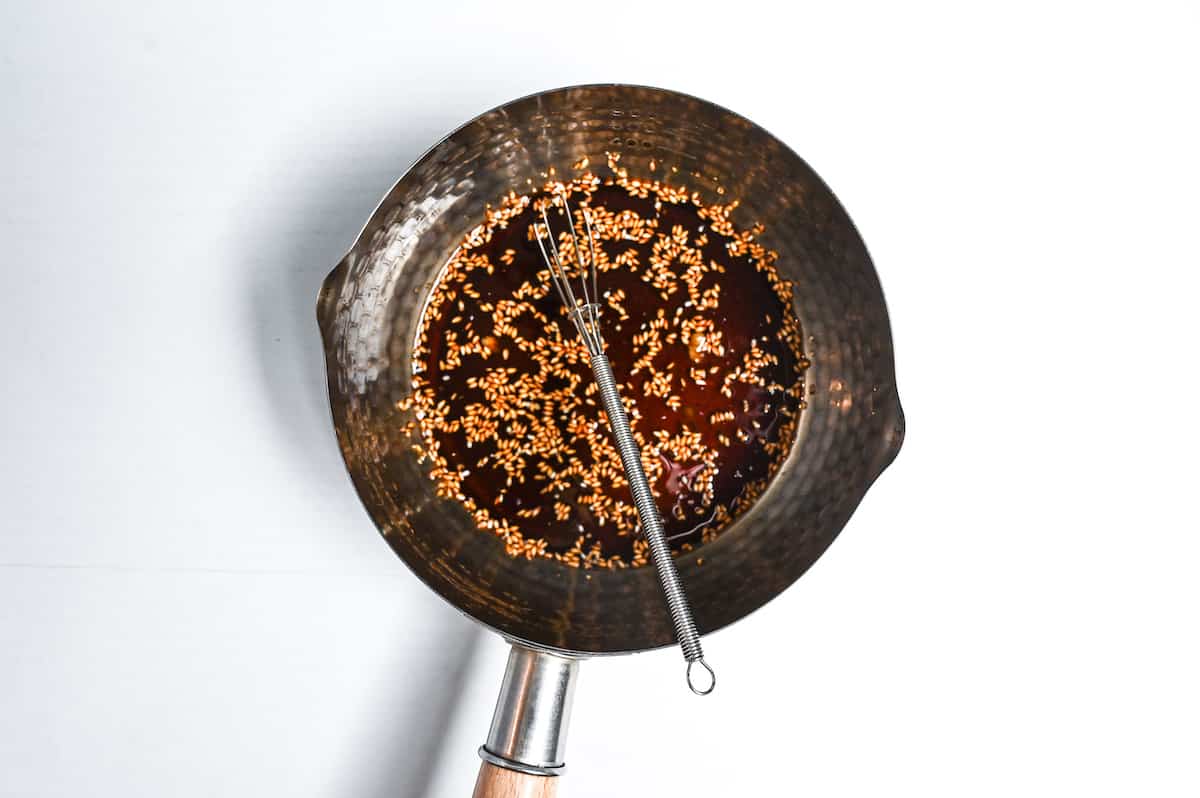 Transfer the pan to the stove and bring to a boil over medium heat.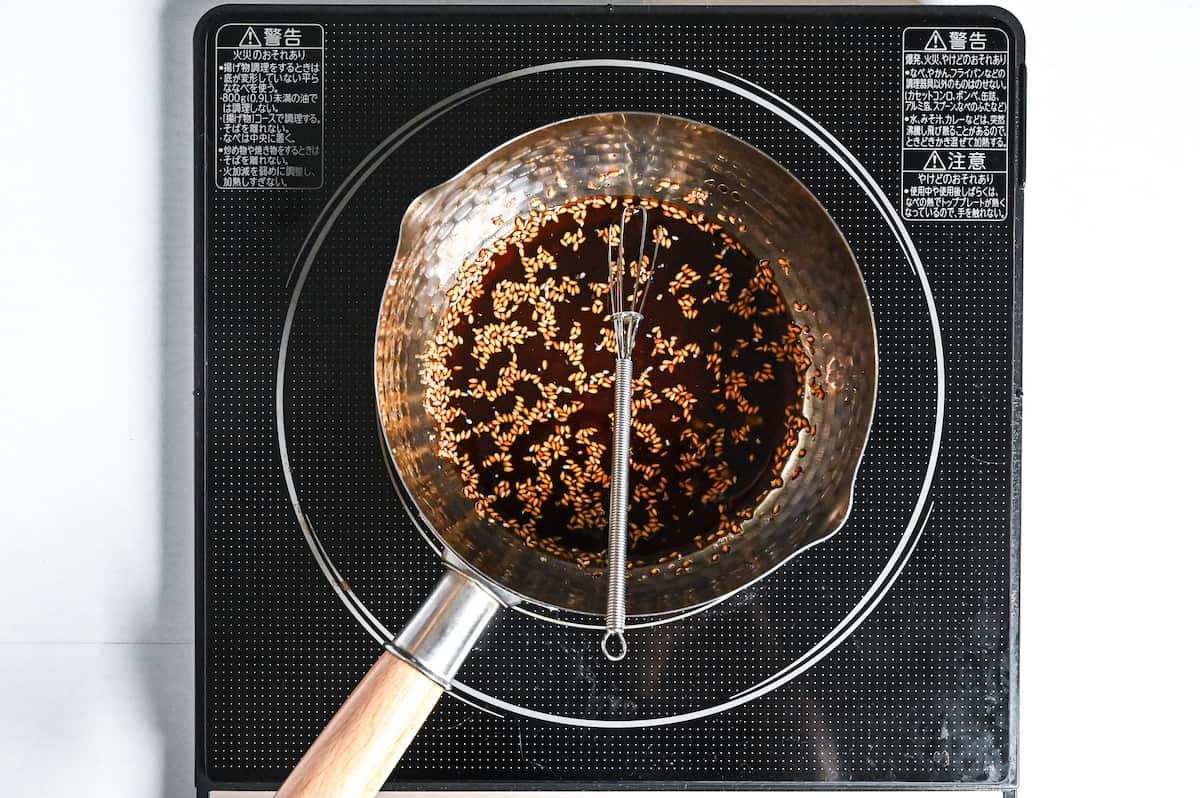 Once boiling, lower the heat and simmer until reduced by half.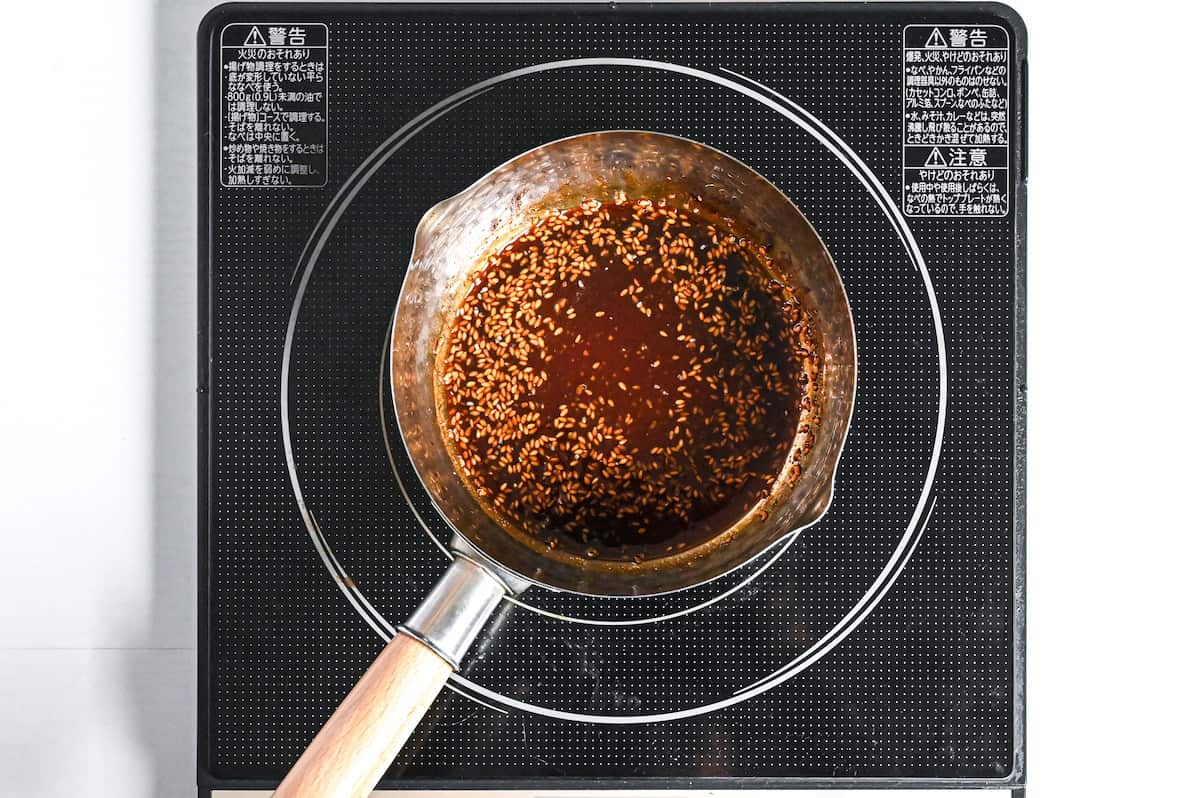 Once thickened, remove the pan from the heat and set aside for later.
Prepare the chicken wings
Start heating your oil to 160°C (320°F). While you wait for the oil to heat up, season both sides of the chicken wings with salt and pepper.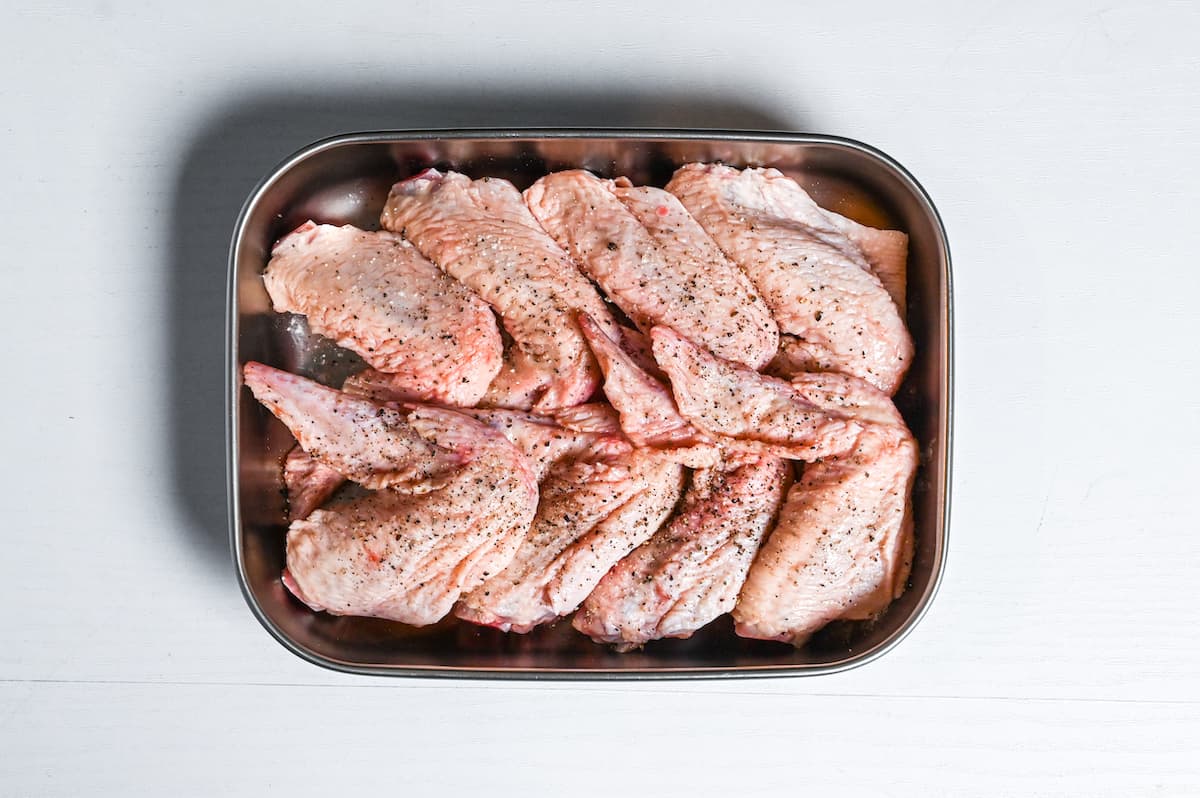 Mix cornstarch and cake flour in a small bowl, then coat the wings with a thin, even layer.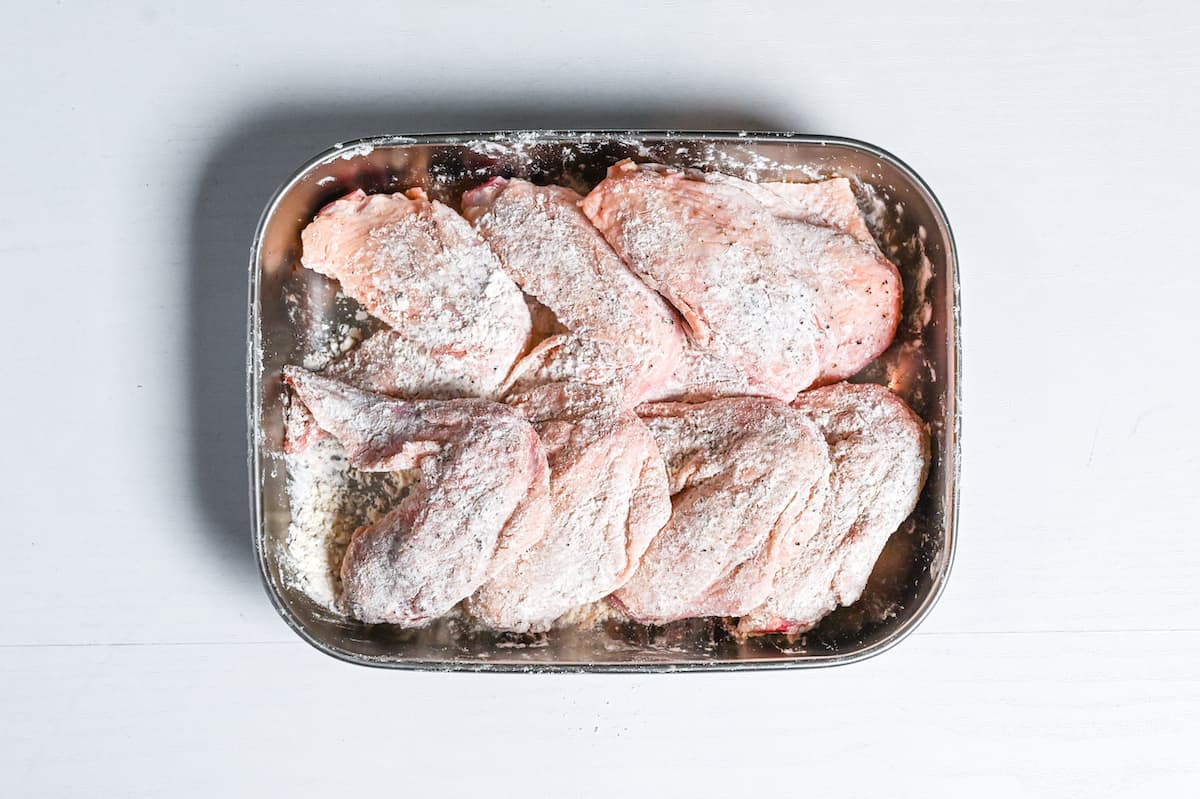 Once the oil is hot, place the chicken wings in the pan and fry for 3 minutes on each side.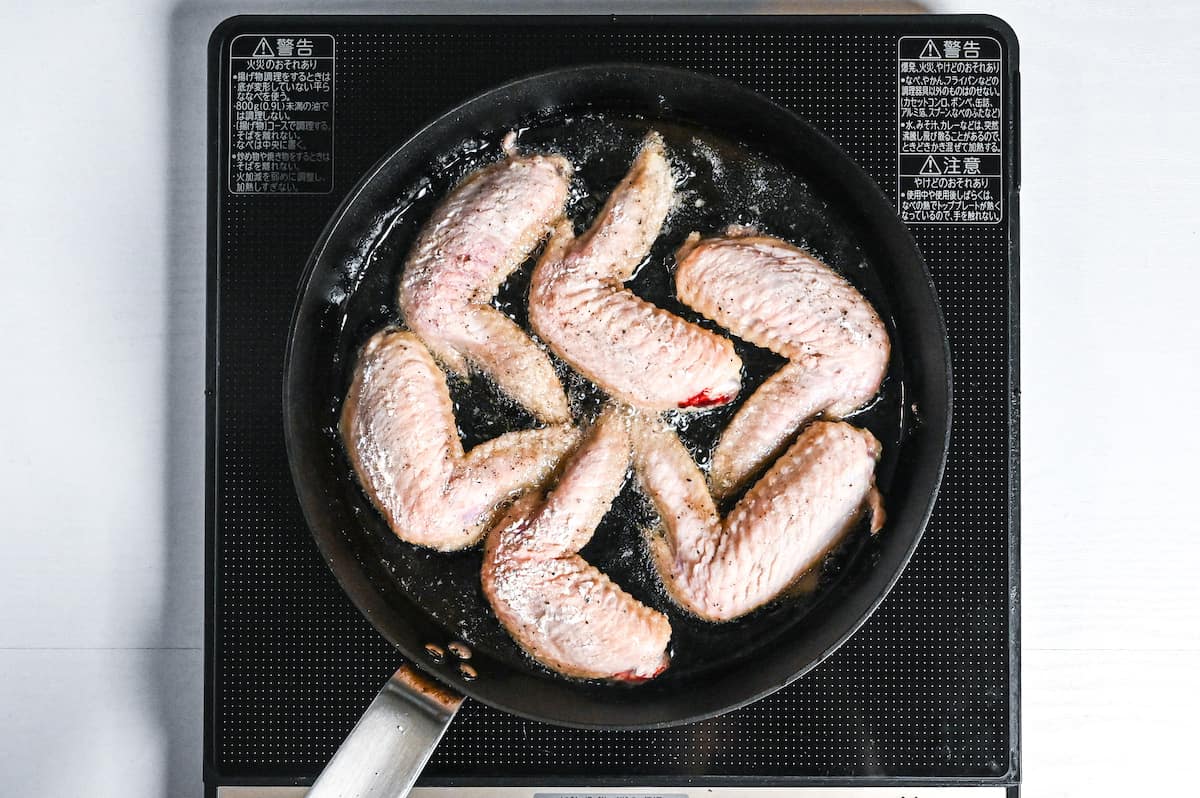 Increase the heat to 190°C (374°F) and fry for 1 minute on each side.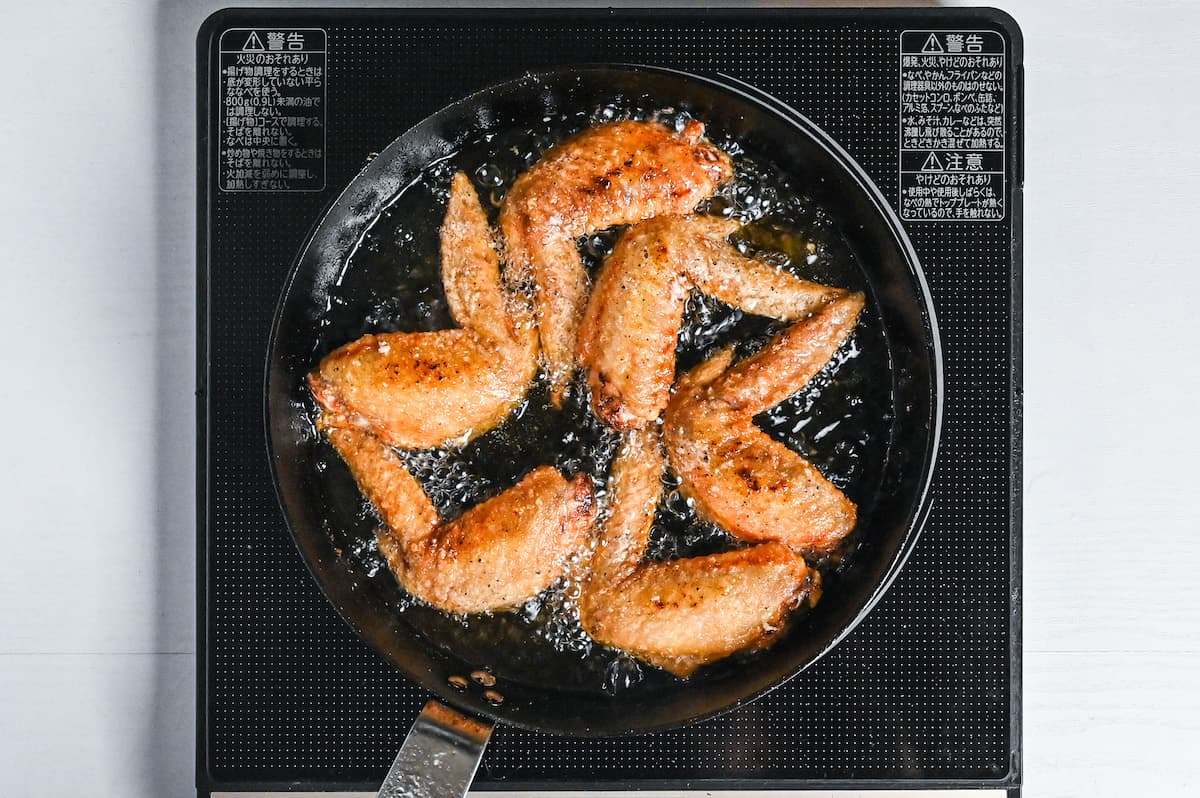 Transfer the wings to a wire rack and leave for a few minutes for the excess oil to drip off.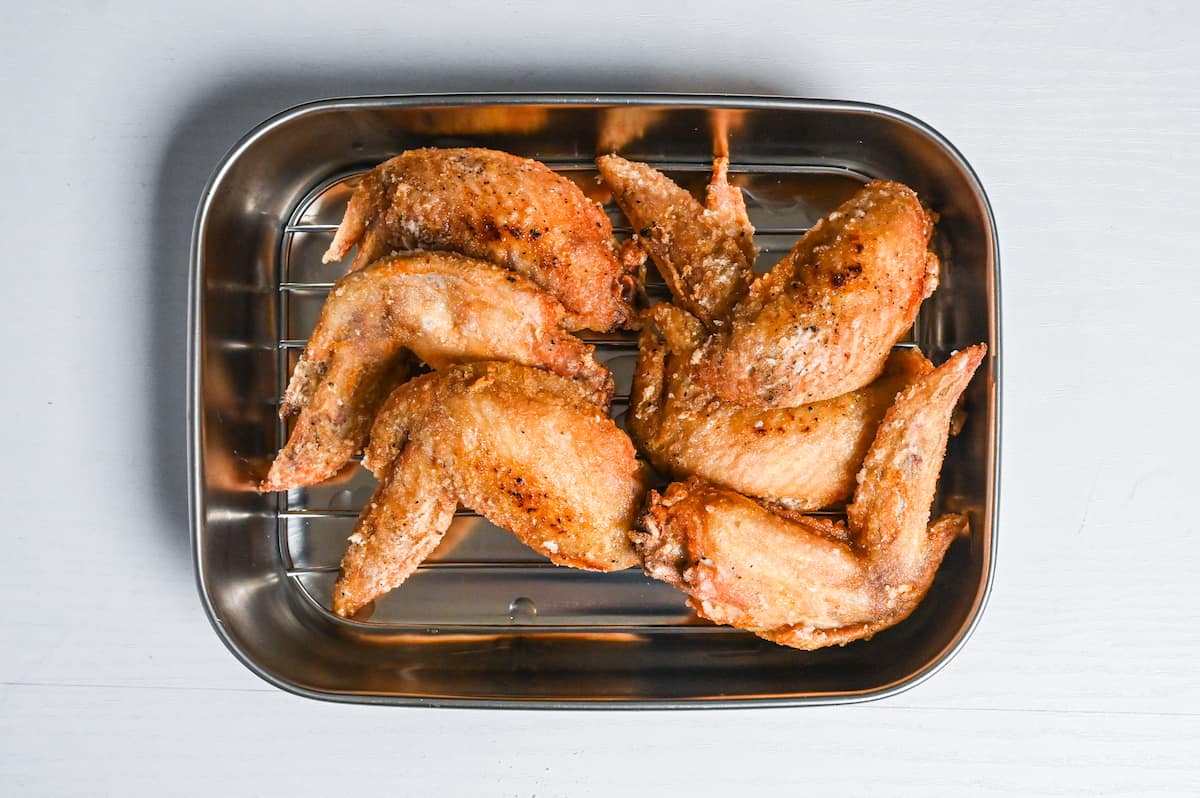 Use a pastry brush to coat the surface of the wings with the sauce.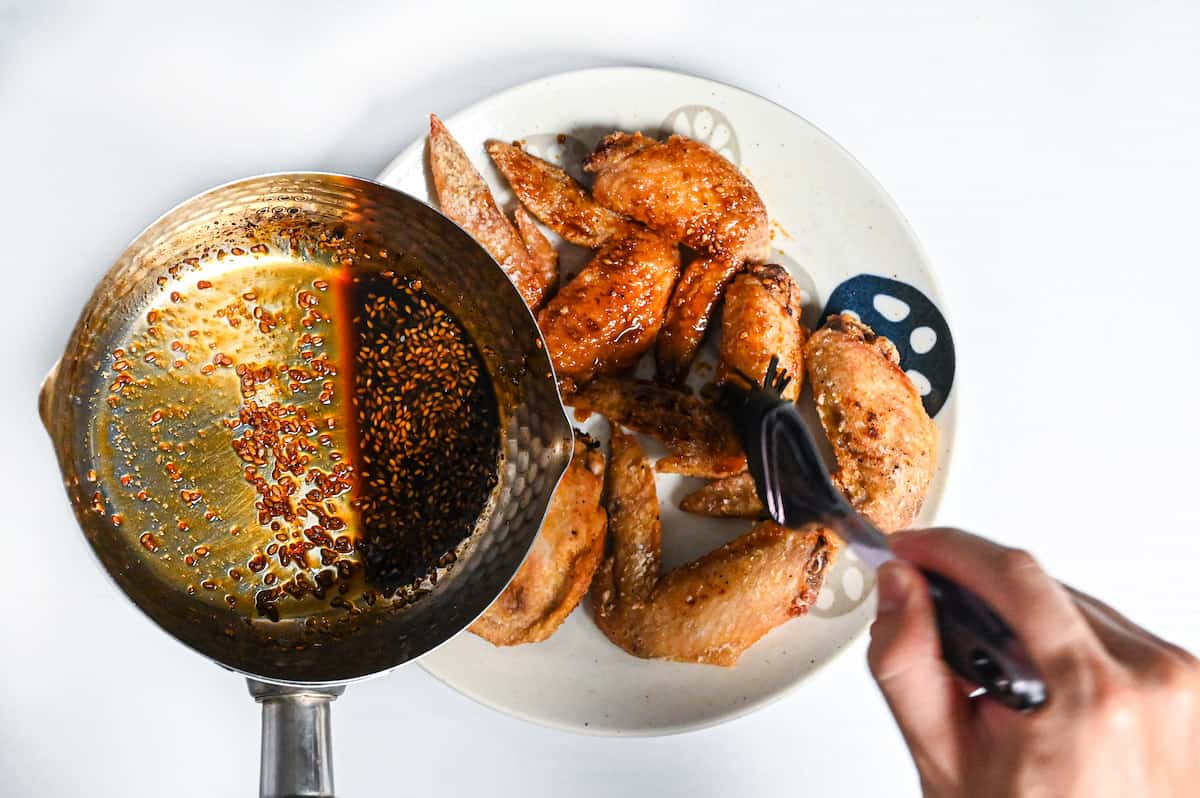 Sprinkle with white pepper
Dust the surface with a generous amount of white pepper.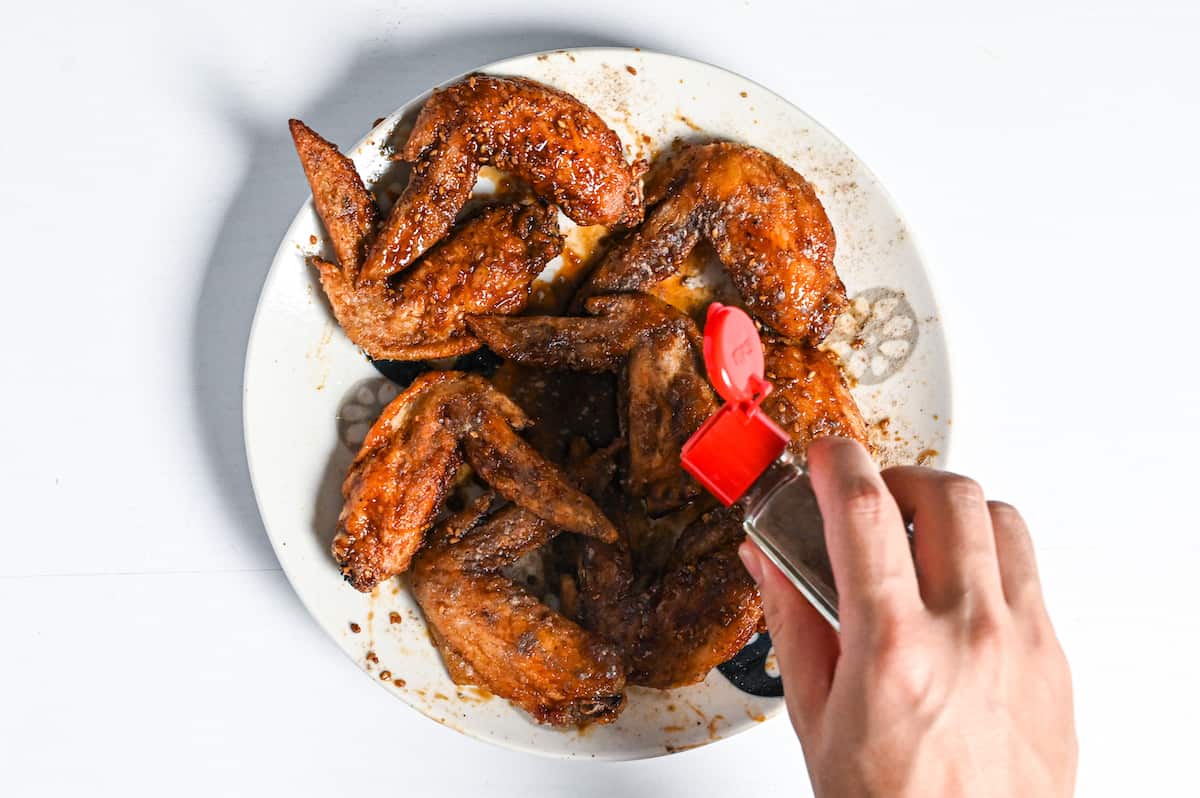 Enjoy!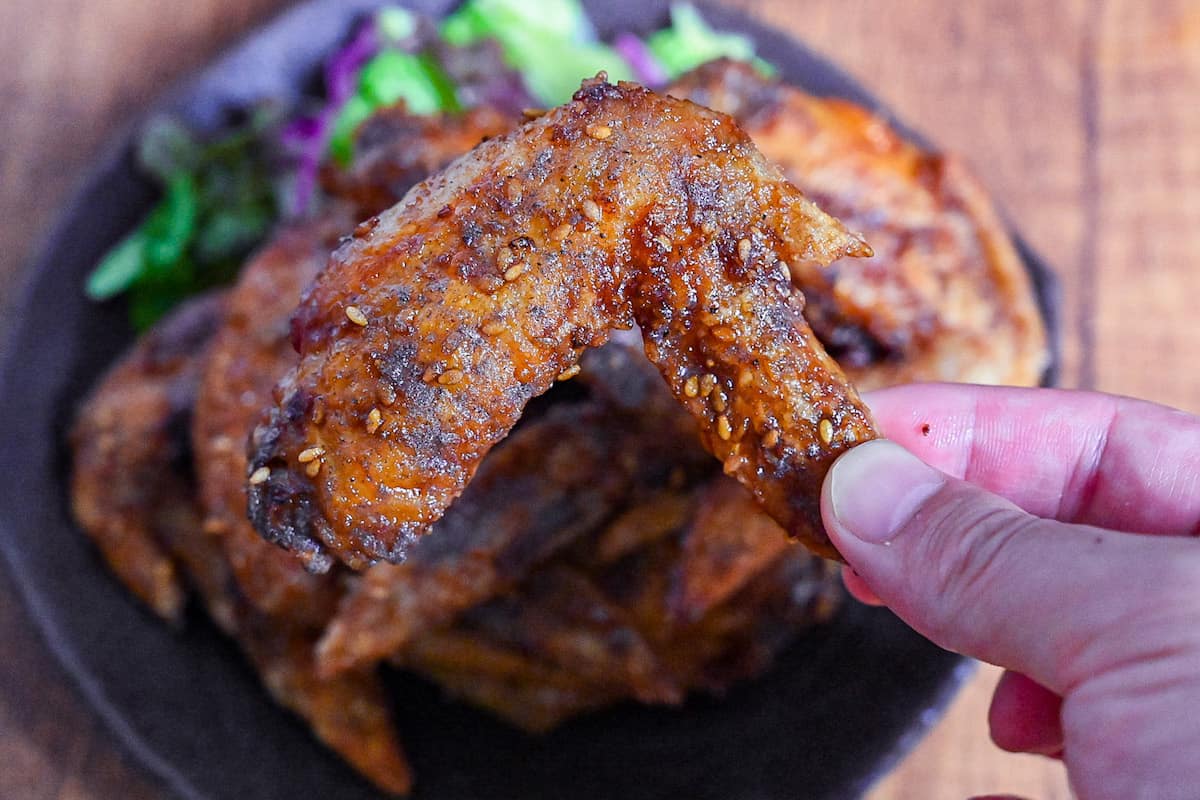 Storage Options
Like other fried chicken, Nagoya-style fried chicken wings can also be frozen. If frozen while still hot, they will be watery when thawed, so it is important to drain the oil and cool them well. Check the surface temperature beforehand.
Ideally, they should also be frozen before coating them with sauce. You can apply the sauce after reheating it in the oven.
These nagoya-style fried chicken wings can be stored in the fridge in a sealed container or ziplock bag for about 3 days and frozen for about 2 months.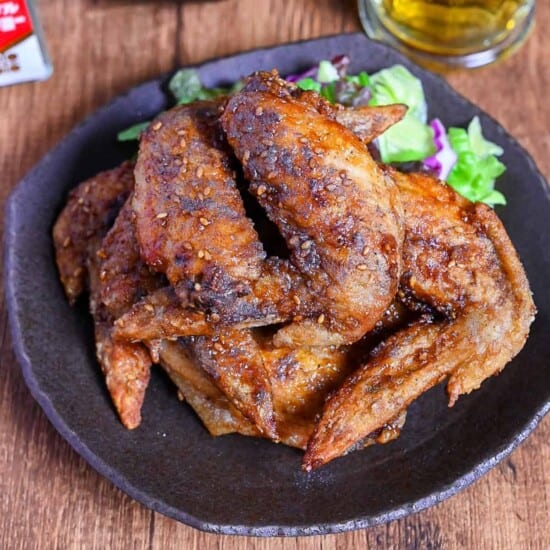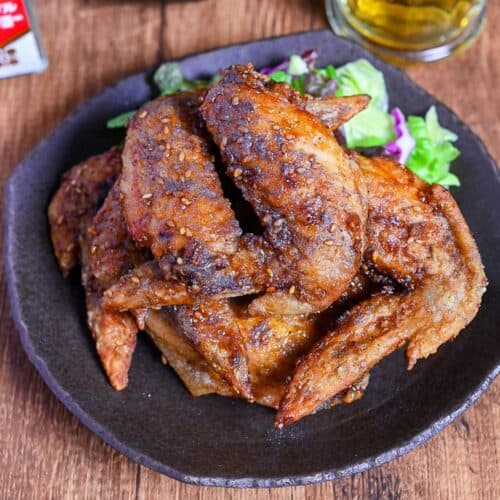 Yamachan Chicken Wings (Nagoya Style Tebasaki)
---
How to make addictive Yamachan style fried chicken wings (Nagoya Tebasaki) made with lightly crispy chicken wings coated with a delicious homemade sauce and sprinkled with a generous dusting of fine white pepper.
---
---
---
---
Ingredients
Wings
8

chicken wings

1

pinch

salt

1

pinch

black pepper

1

tbsp

cornstarch

1

tbsp

cake flour

cooking oil

for shallow-frying

fine white pepper

for sprinkling
Instructions
Sauce
Add

2 tbsp soy sauce

,

1 tbsp mirin

,

1 tbsp sake

,

½ tbsp honey

,

½ tbsp white sesame seeds

and crushed

1 clove garlic

into a small cold pan.

Mix thoroughly and place the saucepan on the stove. Bring to a boil over a medium heat.

Once boiling, turn the heat down to low and simmer until reduced to half.

When it's reduced and thickened, remove it from the heat and set aside for later.
Wings
Take a large frying pan and add

cooking oil

so its about 2cm (1 inch) high. Heat the oil to

160

°C

(

320

°F

) (medium-low heat). I recommend using a cooking thermometer to check the temperature accurately.

Sprinkle

8 chicken wings

with

1 pinch salt

and

1 pinch black pepper

and rub them evenly over the surface.

Coat the wings with a mixture of

1 tbsp cornstarch

and

1 tbsp cake flour

.

Once heated, add the chicken wings and fry for 3 minutes on each side.

Increase the heat to 

190

°C

(

374

°F

) and fry for 1 minute on each side.

Remove the chicken wings from the oil and place on a wire rack to allow any excess oil to drip off.

Take the sauce from earlier and using a pastry brush, apply the sauce generously all over the surface.

Sprinkle

fine white pepper

generously over both sides.

Serve up and enjoy!
Other Nagoya's Delicacies Recipes You Can Try At Home
As I person from the area, I want to promote Nagoya-meshi to the world as much as I can. In this section, you will find several recipes for delicacies known as Nagoya-meshi in Japan!
Hitsumabushi (Nagoya-style grilled eel)
Hitsumabushi, a signature dish of Nagoya City, is a delectable blend of chopped grilled eel and rice soaked in a unique eel sauce, embodying the city's taste for luxury. Despite its popularity across Japan, the name "Hitsumabushi" is a registered trademark of Atsuta Horaiken, the Nagoya-based birthplace of this dish.
The term "hitumabushi" stems from the eel kabayaki, finely chopped and scattered (mabusu) over rice in a wooden container (hitsu). If you have access to get fresh eels, it's a must try!
Hitsumabushi (Nagoya style grilled eel)
How to make Hitsumabushi (Nagoya style grilled eel on rice)
Check out this recipe →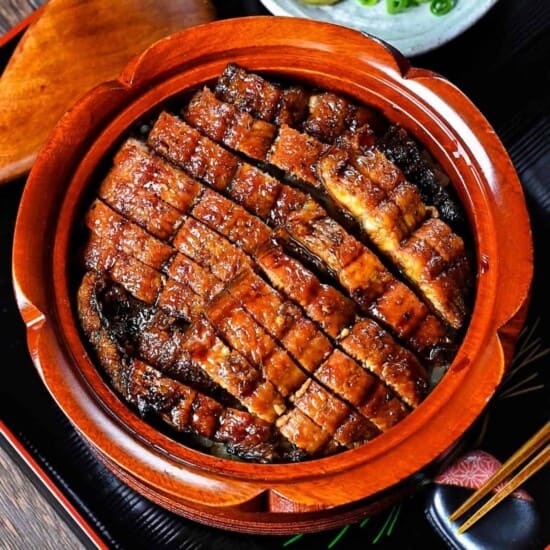 Miso Katsu (Japanese deep-fried cutlet with miso sauce)
Miso katsu is a deep fried pork cutlet topped with a unique sauce based on Hatcho miso (red miso), bonito stock, sugar, and other ingredients. It is especially popular in Nagoya, a dish counted as "Nagoya meshi" (Nagoya food).
As a person born and raised in the area, I can confirm that I have never seen any tonkatsu restaurants that don't serve miso katsu. In this recipe, I share an authentic Nagoya-style miso sauce, just like restaurants in Nagoya!
Hire Katsu with Authentic Nagoya Red Miso Sauce
How to make Hire Katsu (crispy breaded pork medallions) coated with a rich and glossy Nagoya-style red miso sauce.
Check out this recipe →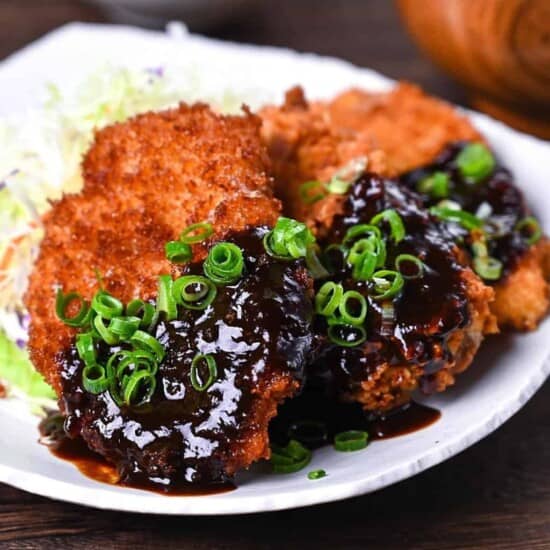 Taiwan Ramen (Spicy Ramen)
Despite its name, Taiwan Ramen isn't solely Taiwanese, but a spicy fusion birthed in the Nagoya eatery, Misen, during the 1970s. The dish evolved from a traditional Taiwanese noodle recipe, adapting to Japanese tastes through continual experimentation.
This adaptation resulted in a unique, highly popular dish distinct from its original. Interestingly, it's known as "Nagoya Ramen" in Taiwan, reversing its original Japanese name.
Taiwan Ramen (Spicy Nagoya Style Ramen)
How to make delicious Nagoya style "Taiwan Ramen" with chewy noodles served in a homemade dashi based broth topped with spicy ground pork and vibrant garlic chives.
Check out this recipe →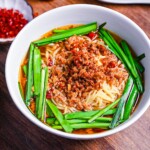 Taiwan Mazesoba
Taiwan Mazesoba, a type of brothless ramen featuring thick noodles and spicy minced meat, hails surprisingly from Nagoya. This unique dish owes its name to its sibling, Taiwan Ramen.
Taiwan Mazesoba was an accidental creation at a noodle bar in Nagoya called "Hanabi," where leftover ingredients from Taiwan Ramen were used to create a new noodle dish.
Taiwan Mazesoba (Nagoya's Spicy Brothless Ramen)
How to make Nagoya's famous Taiwan Mazesoba with spicy, seasoned ground pork and various toppings served over springy ramen noodles.
Check out this recipe →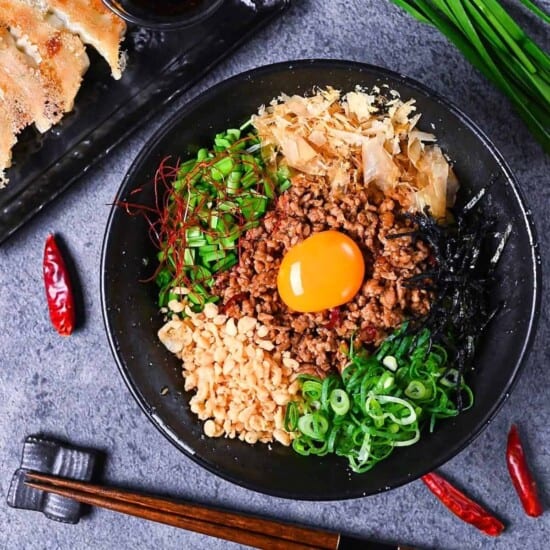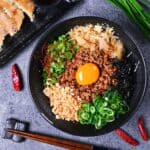 FAQ
What is Nagoya tebasaki?
Tebasaki is a dish of fried chicken wings seasoned with sweet and spicy sauce, rich spices, and sesame seeds, depending on the restaurant.
What is the flavor of Nagoya tebasaki?
The flavor of chicken wings varies from restaurant to restaurant, but there are two main types: sweet sauce (Furaibo style) and spicy sauce with a lot of pepper (Yamachan style).
How do you eat tebasaki?
To eat Nagoya-style, bend the joint and break it in two. Then, while holding the larger end of the middle of the wing, pull it between your teeth to remove only the meat, leaving the two bones intact. This way, wings can be eaten cleanly and without waste.
What is the history of Tebasaki?
The savory journey of Nagoya-style fried chicken wings began in 1963 when Kenko Ohtsubo, a creative izakaya owner, innovated a dish called "Tarzan-yaki" by coating fried chicken with a delicious sauce. An ordering hiccup in Nagoya led him to reimagine overlooked chicken wings, sparking a culinary sensation.