Looking for something?
Search your favourite Japanese dish with keywords
OR
PICK OF THE MONTH
"Ehomaki" Lucky Direction Sushi Rolls
Ehomaki is a thick sushi roll filled with seven delicious ingredients and eaten on Setsubun (February 3rd) every year to bring good luck! Celebrate this unique Japanese holiday with delicious homemade ehomaki!
Latest Recipes
Ponzu salmon is a citrusy variation of teriyaki made with tender pan fried salmon coated with a sour ponzu glaze and served with crunchy vegetables over fluffy rice. This flavourful dish ticks all the boxes and can be made in just 20 minutes!
Learn everything you need to know about ponzu! This unique Japanese condiment is made with dashi ingredients soaked in citrus juice, vinegar and soy sauce. It's the perfect balance of salty, sour and sweet and can be used as a dipping sauce, in cooking, as a marinade or even to make salad dressings!
Kohaku Namasu is a light and refreshing quick pickled dish made with crunchy daikon radish and vibrant carrots flavoured with yuzu citrus. Although it's commonly associated with Japanese New Year celebrations, this dish is seriously addictive, well loved and typically enjoyed all year around!
Hi there, I'm Yuto
Sudachi Recipes
Owner and recipe creator
I'm a freelance translator and recipe developer living and working in central Japan. When I'm not experimenting in the kitchen, I'm out trying new foods, attending food festivals and exploring new cities in search for inspiration. Food is my life basically!
Explore Japanese Recipes
Get the free e-book
Sign up to the newsletter for exclusive updates and my free e-cookbook including 25 delicious everyday Japanese recipes!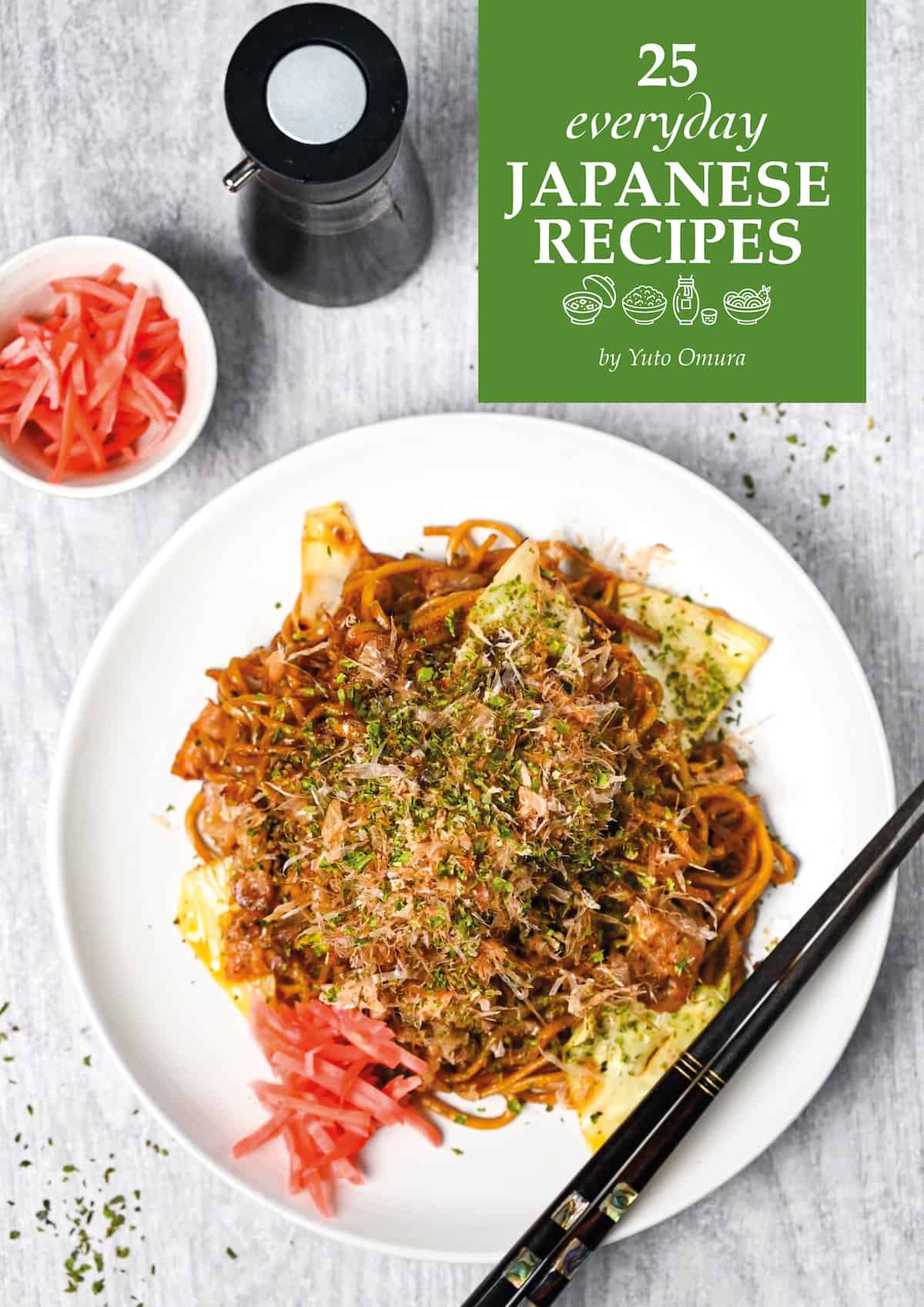 As seen in