Looking for something?
Search your favourite Japanese dish with keywords
OR
PICK OF THE MONTH
"Chirashizushi" Scattered Sushi Bowl
Chirashizushi is a beautiful, bright and colourful dish made with vinegared rice scattered with tender sashimi, fresh vegetables and golden egg. It's typically enjoyed during special occasions such as "hina matsuri" (Girl's day) on March 3rd! It's easy to make and sure to impress your friends and family!
Latest Recipes
Learn how to make the ultimate spicy vegetarian miso ramen with this mouth-watering recipe that is ready in just one hour! Loaded with a rich, miso-infused broth, oven-roasted vegetables, and a kick of spice, this ramen is sure to win over the hearts of vegetarians and meat-lovers alike!
Shabu shabu is a popular Japanese hot pot dish that involves cooking thinly sliced meat and vegetables in a simple broth and then dipping them in a variety of flavorful sauces. Learn everything you need to know about making shabu shabu at home with this delicious recipe!
Motsunabe is a flavourful hot pot dish made with offal, cabbage and chives cooked in a delicious broth. Although it comes in a variety of flavours, my recipe uses a homemade soy based broth flavoured with garlic and chilis, it's seriously addictive and goes perfectly with noodles!
Hi there, I'm Yuto
Sudachi Recipes
Owner and recipe creator
I'm a freelance translator and recipe developer living and working in central Japan. When I'm not experimenting in the kitchen, I'm out trying new foods, attending food festivals and exploring new cities in search for inspiration. Food is my life basically!
Explore Japanese Recipes
Get the free e-book
Sign up to the newsletter for exclusive updates and my free e-cookbook including 25 delicious everyday Japanese recipes!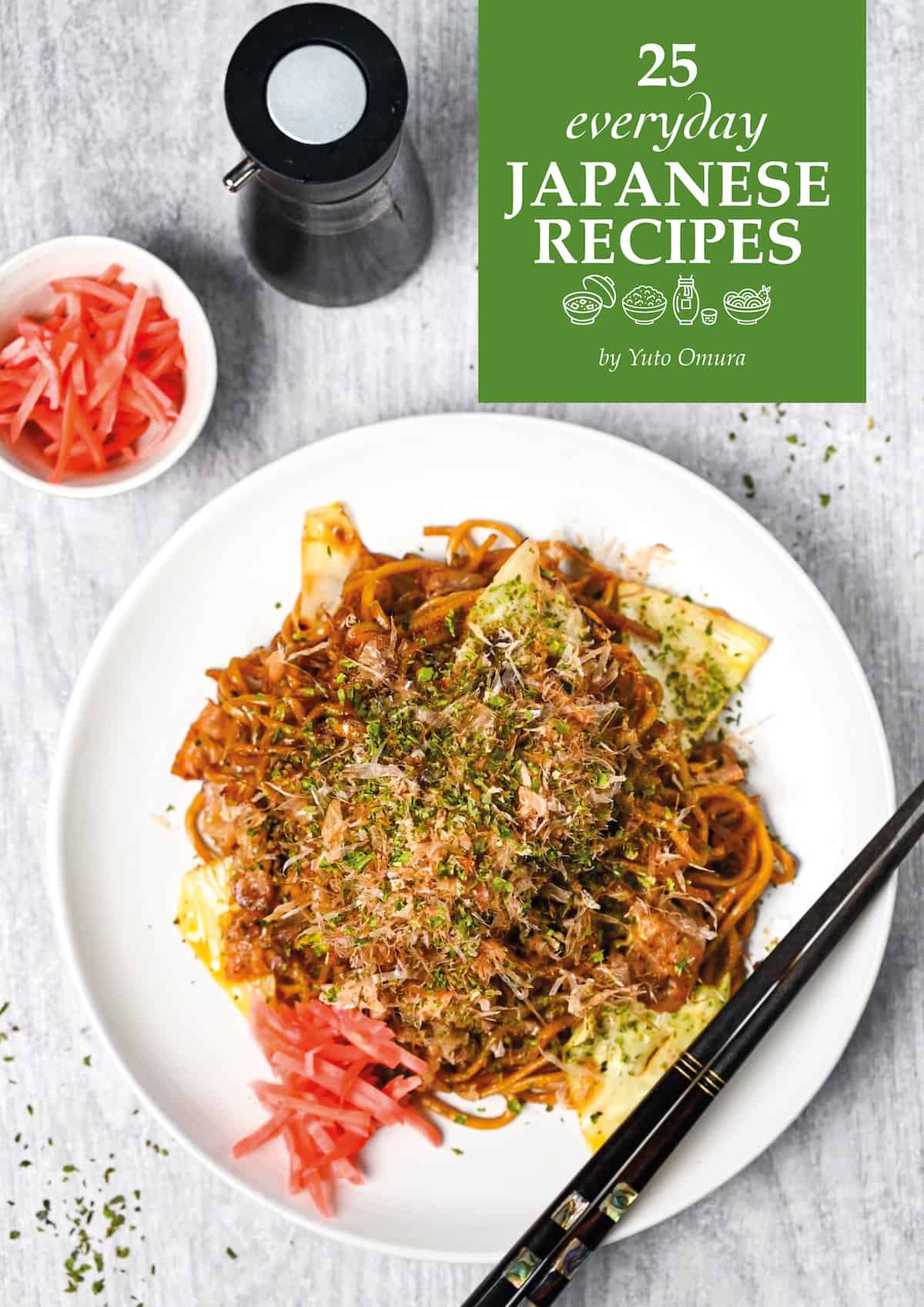 As seen in