Learn how to make Saizeriya's most loved dish in your own kitchen! Karami chicken is made with juicy marinated chicken wingettes and fried to perfection with a light and crispy batter. So addictive and so easy to make!
Disclaimer: This post contains Amazon affiliate links. Sudachi Recipes earn a small percentage from qualifying purchases at no extra cost to you. See disclaimer for more info.
What is Saizeriya Chicken Wing (Karami Chicken)?
Karami chicken (辛味チキン) is one of the most loved dishes at the Japanese-Italian family restaurant "Saizeriya (サイゼリヤ)."
Although Saizeriya specializes in Italian-style dishes such as pasta and pizza, this popular Japanese chain restaurant also offers its own original creations inspired by Western cuisine, some that don't exist anywhere else in the world. One such dish is Karami chicken, an addictive appetizer that resembles American Buffalo wings.
In Japanese, the word "karami"(辛味), means "spicy flavor". Despite the name and vibrant red appearance, Saizeriya's karami chicken is barely spicy at all. They have complex taste with a slight hint of sweetness and spice, making them a perfect dish for the whole family. Honestly, I could eat them all day!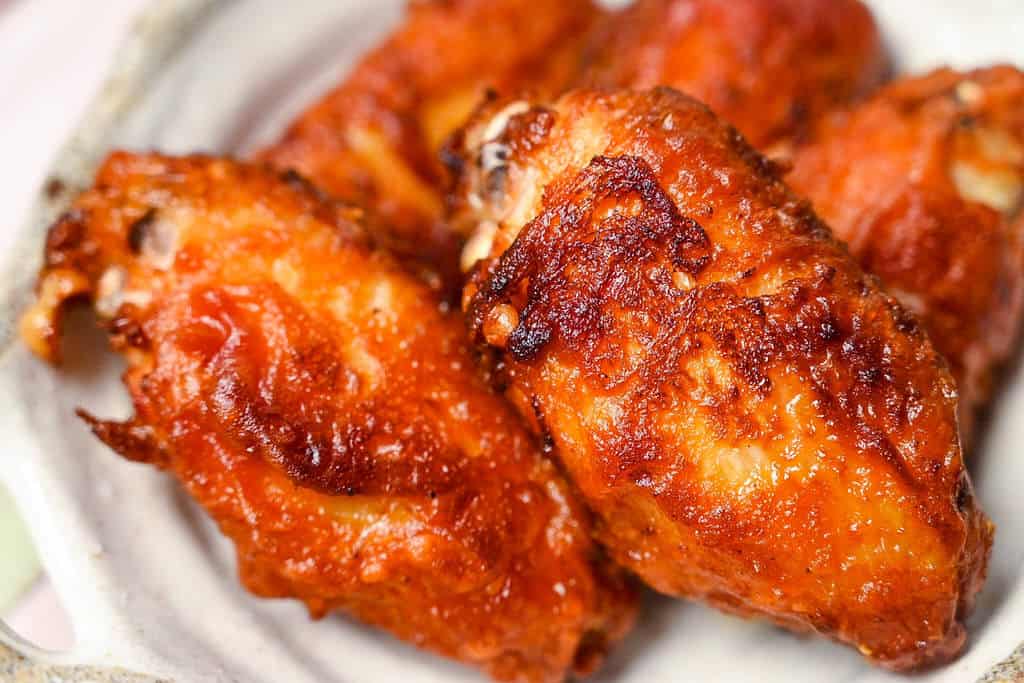 Whenever I go to Saizeriya, I order this side dish without fail. I bet most Japanese people would do the same. It's one of their signature dishes after all.
According to Kurashi-no (2021), the top 5 dishes at Saizeriya are:
Margherita

Pizza
Tomato Cream Risotto
Karami Chicken
Cheese on Chicken
Karami chicken is the No.1 side dish!
How I Developed This Recipe
After posting my Saizeriya's Milano Meat Doira Recreation Recipe, I received tonnes of requests asking me to recreate their Karami Chicken.
For this recipe, I aimed to capture the original flavor of Karami Chicken while enhancing the texture. I'm a huge fan of all things crispy, so I incorporated a blend of flour and starch into my batter, ensuring a crispier finish than Saizeriya's version.
Plus, I have tailored the recipe for shallow frying, making preparation a bit easier!
Ingredients and Substitution Ideas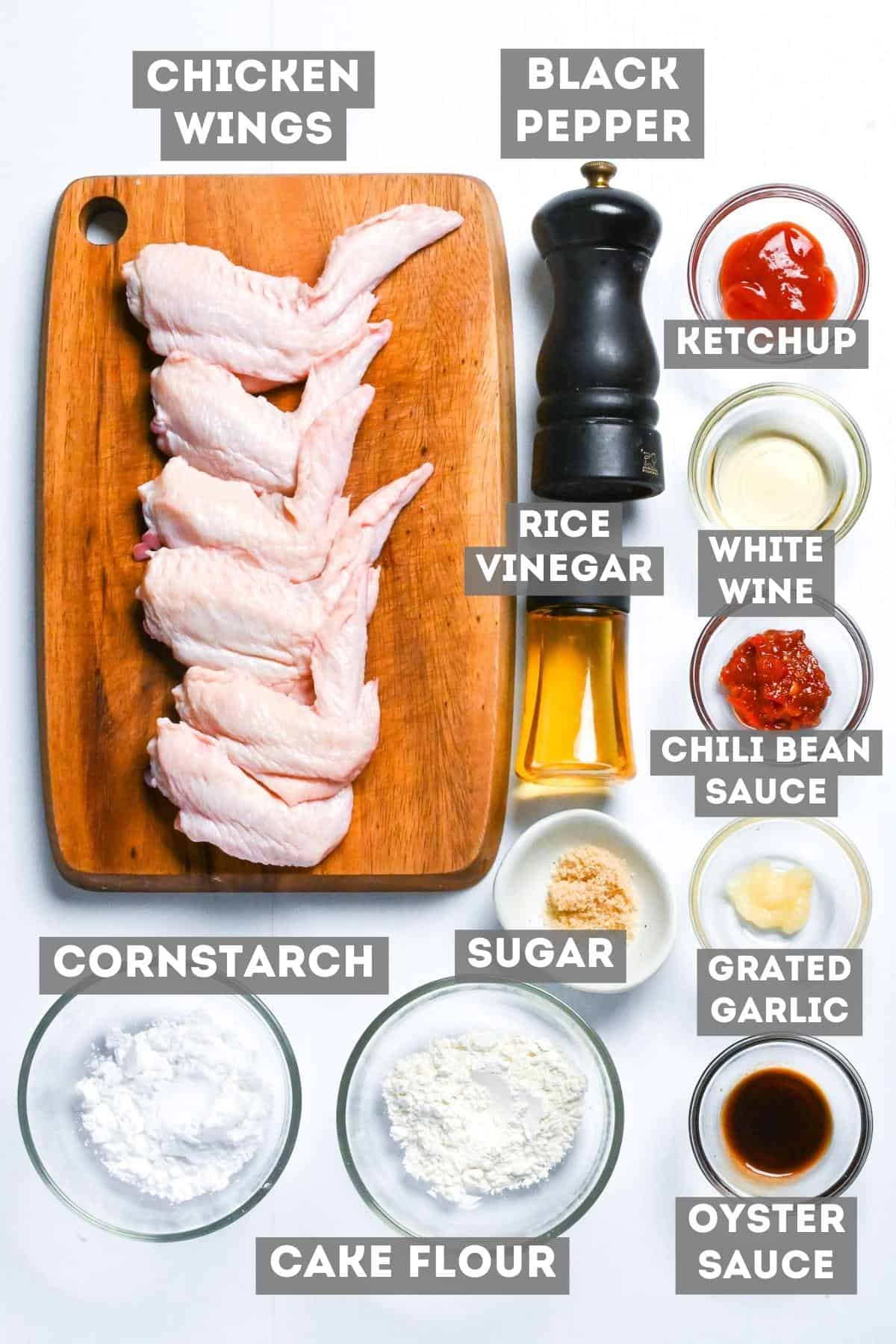 Chicken wings: Chicken wings of any size are fine. Generally, a whole chicken wing comprises three parts: the drumette (or drum), the wingette (or flat) and the tip. Saizeriya only utilizes the wingette part, so for presentation purposes, I did the same. However, any part of the wing can be used for this recipe. Feel free to use the drum and tips to avoid waste.
White wine: Opt for budget-friendly dry white wines. Overpowering variants can change the dish's flavor.
Tomato ketchup: I used Heinz tomato ketchup to add sweetness and acidity to the marinade.
Chili bean sauce (Toban Djan): A small amount adds depth, flavor and a small amount of heat to the dish.
Rice vinegar: If unavailable, alternatives like apple cider or white vinegar can be used. Using rice vinegar in the marinade not only helps balance the flavor, but also tenderizes the chicken meat.
Oyster sauce: Introduces a rich depth to the flavor.
Fresh garlic: Grating is ideal, but store-bought garlic paste is a convenient alternative.
Sugar: Regular sugar works well, though I've recently been partial to light brown cane sugar.
Cornstarch: If you're out, consider potato starch or tapioca starch as alternatives.
Cake flour: While all-purpose flour works in a pinch, cake flour is recommended for its light texture.
Cooking oil: Meant for shallow frying. Neutral oils with high smoke points, like canola, sunflower, and peanut oil, are ideal. My choices include rice bran oil and extra virgin (white) sesame oil for shallow and deep frying.
Curious about the exact brands and products that bring my recipes to life? Discover the brands and ingredients behind my recipes at the Sudachi Amazon Storefront. Explore my handpicked pantry essentials and find your next kitchen favorites!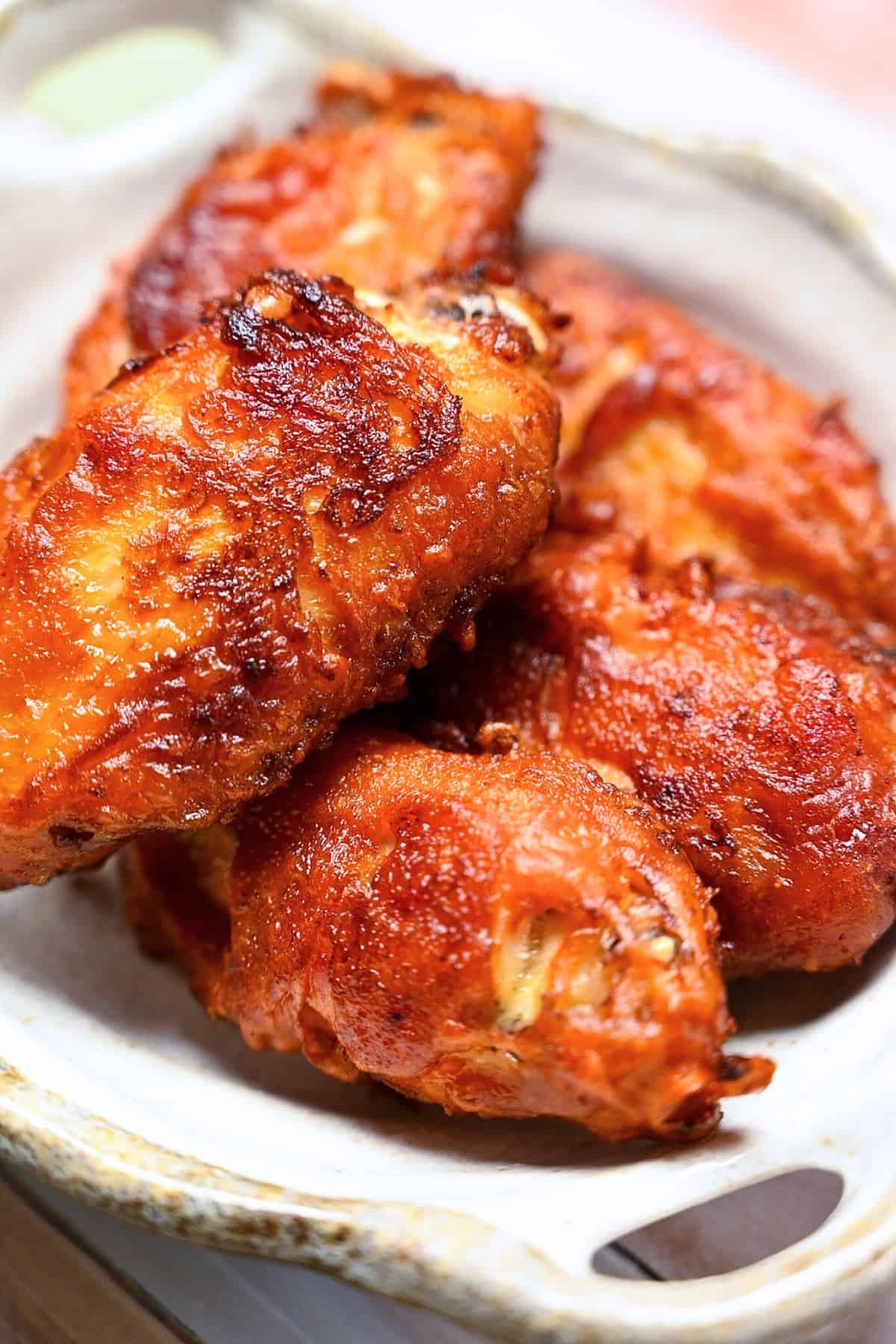 Step-by-Step Process
Here are my step by step instructions for how to make Saizeriya style Karami Chicken at home. For ingredient quantities and simplified instructions, see the printable recipe card below.
Since the original dish only uses wingettes, it's important to cut the chicken wings if you want a similar presentation. Feel free to use the tips and drumettes in the recipe though. Alternatively, leftover wing tips can be used in other recipes, such as making homemade chicken stock.
Start by stretching out the wing and feeling for the joint that connects the bones.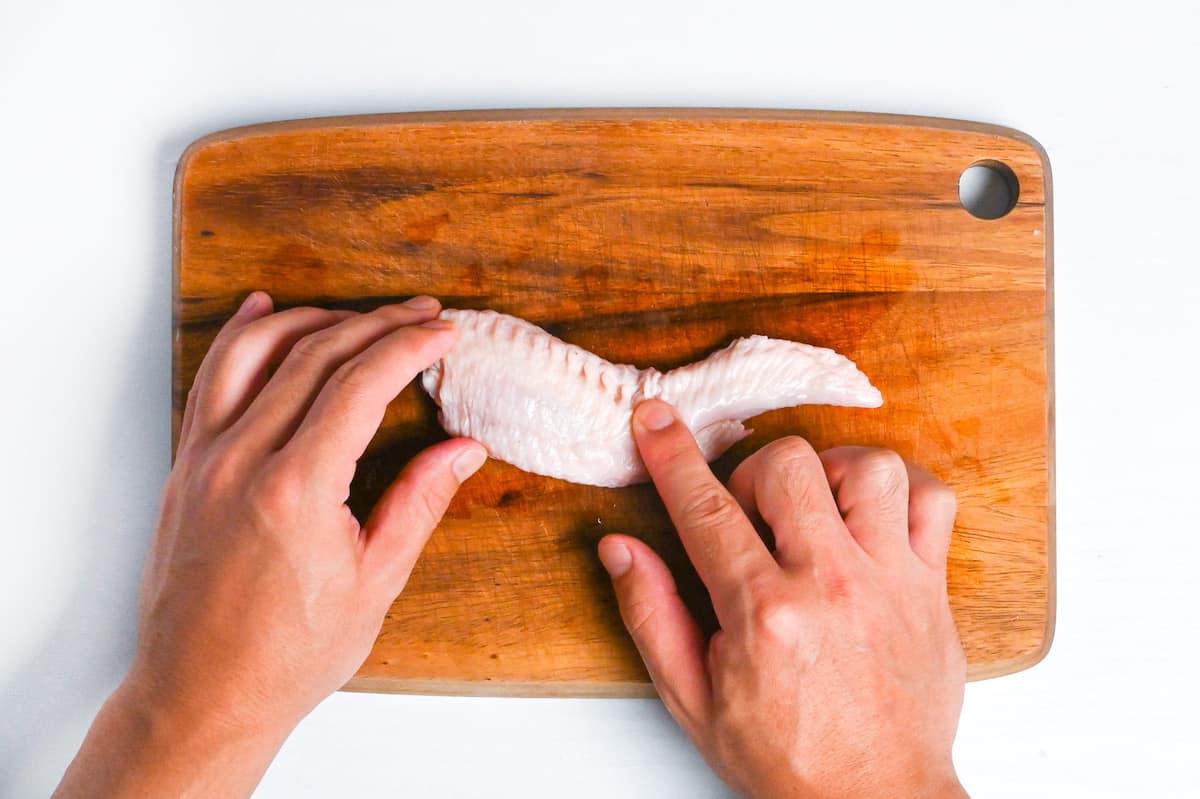 Once you find it, position your knife. Make sure to curl your fingers to prevent injuries! If you've found the right spot, the knife should go through easily. (If the blade hits the bone, reposition and try again.)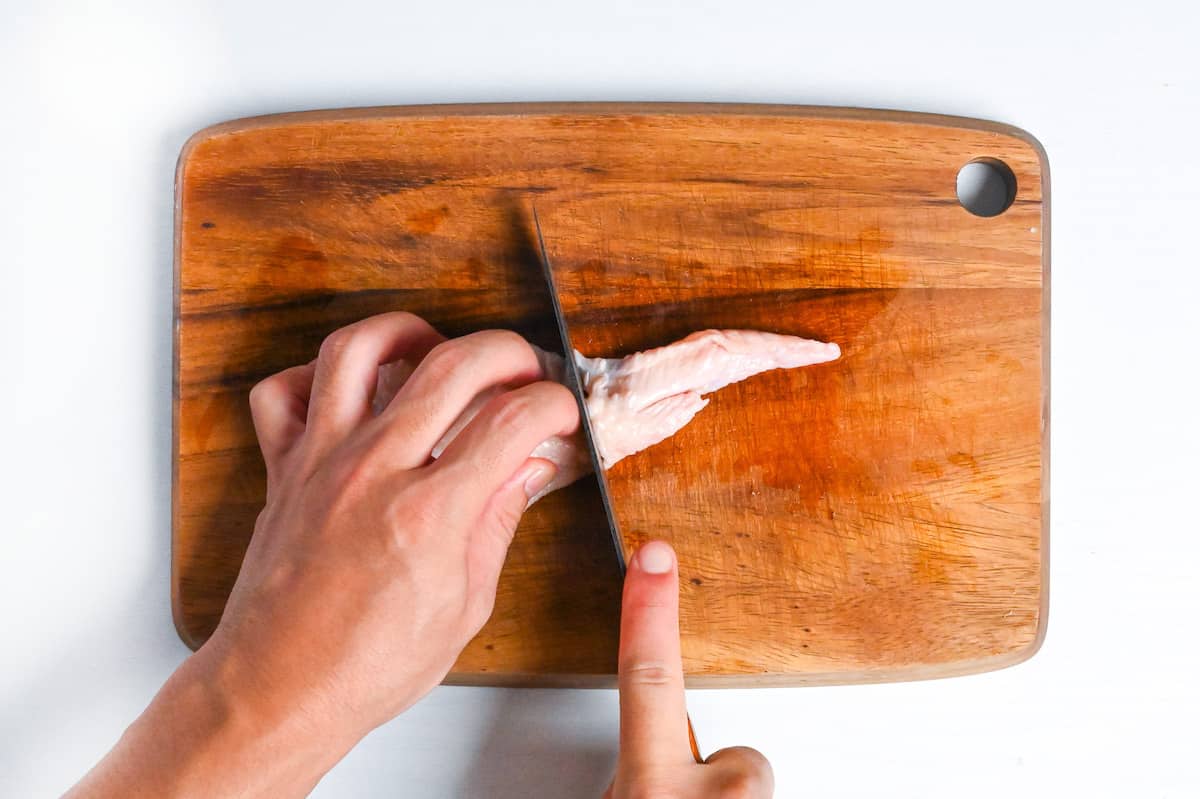 If you bought your wings with the drumettes on, repeat this step on the other side so the wing is in three parts. In Japan, drumettes are usually sold separately so I only needed to cut once.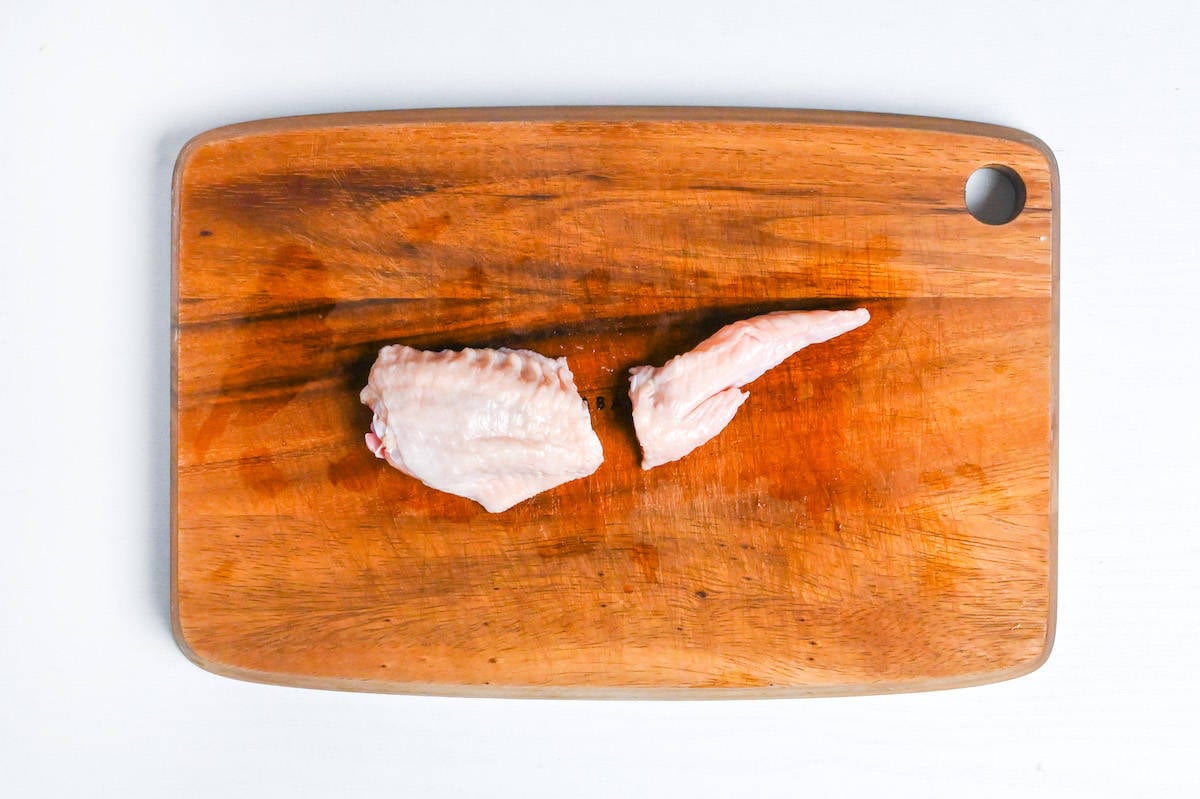 Take a container or bowl and add white wine, tomato ketchup, chili bean sauce, rice vinegar, salt, oyster sauce, grated garlic and sugar. Mix until well combined.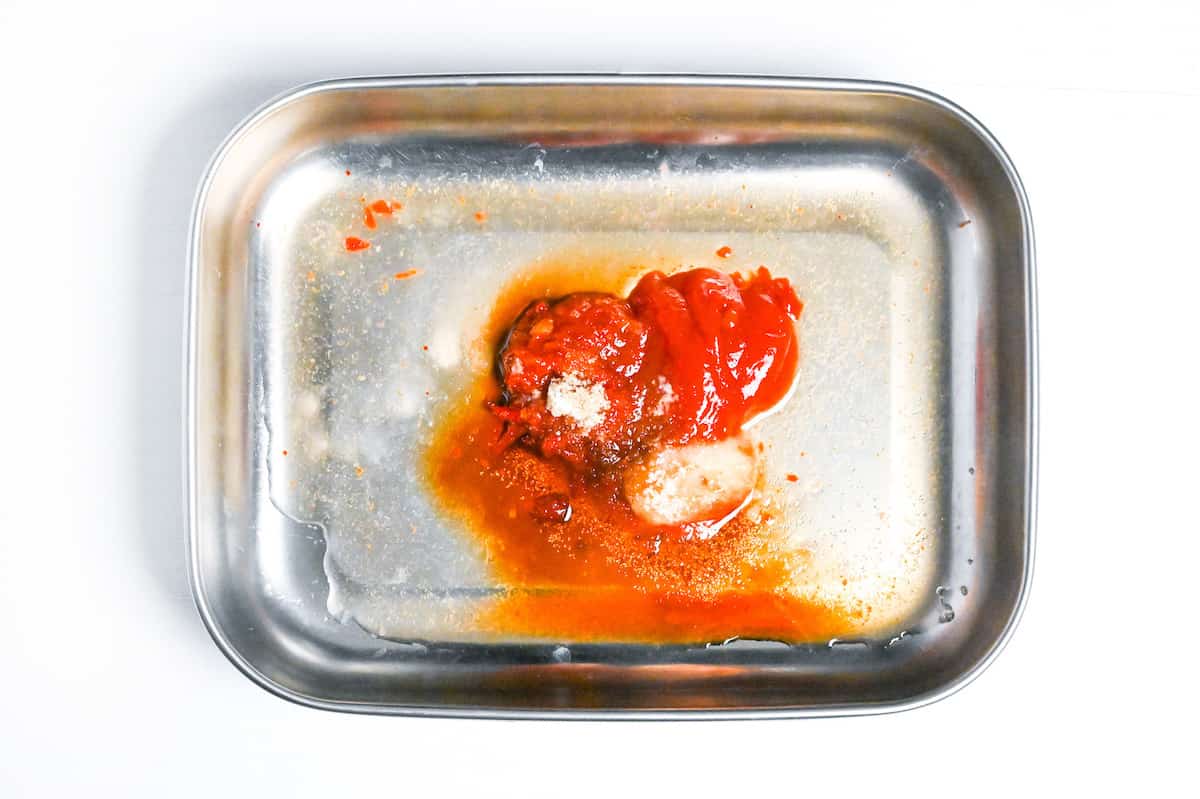 Roll the wings in the marinade until fully coated and place them in the container. Cover and marinate in the refrigerator for 30 minutes.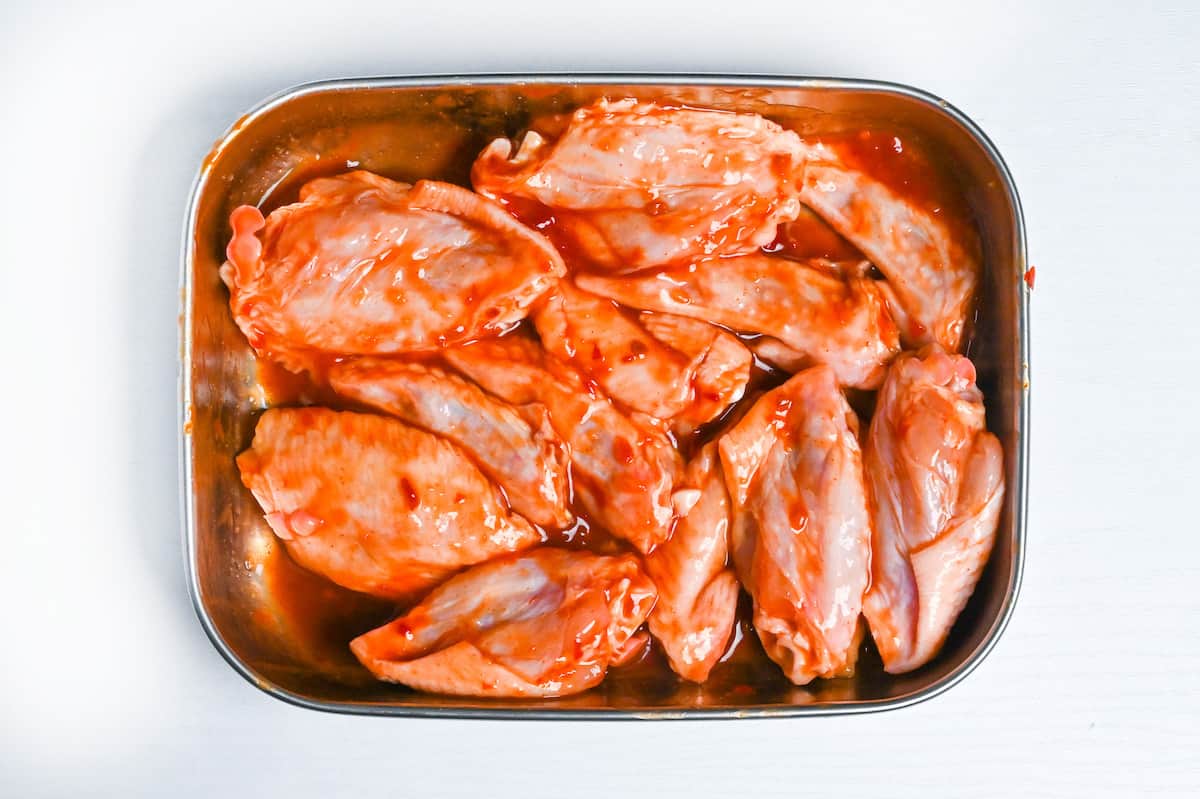 Once the chicken has finished marinating, start heating your oil to 160°C (320°F). Since we'll be shallow-frying, use a deep frying pan or wok and add about 2cm (1 inch) of oil.
While you wait, add corn starch and cake batter to the marinade.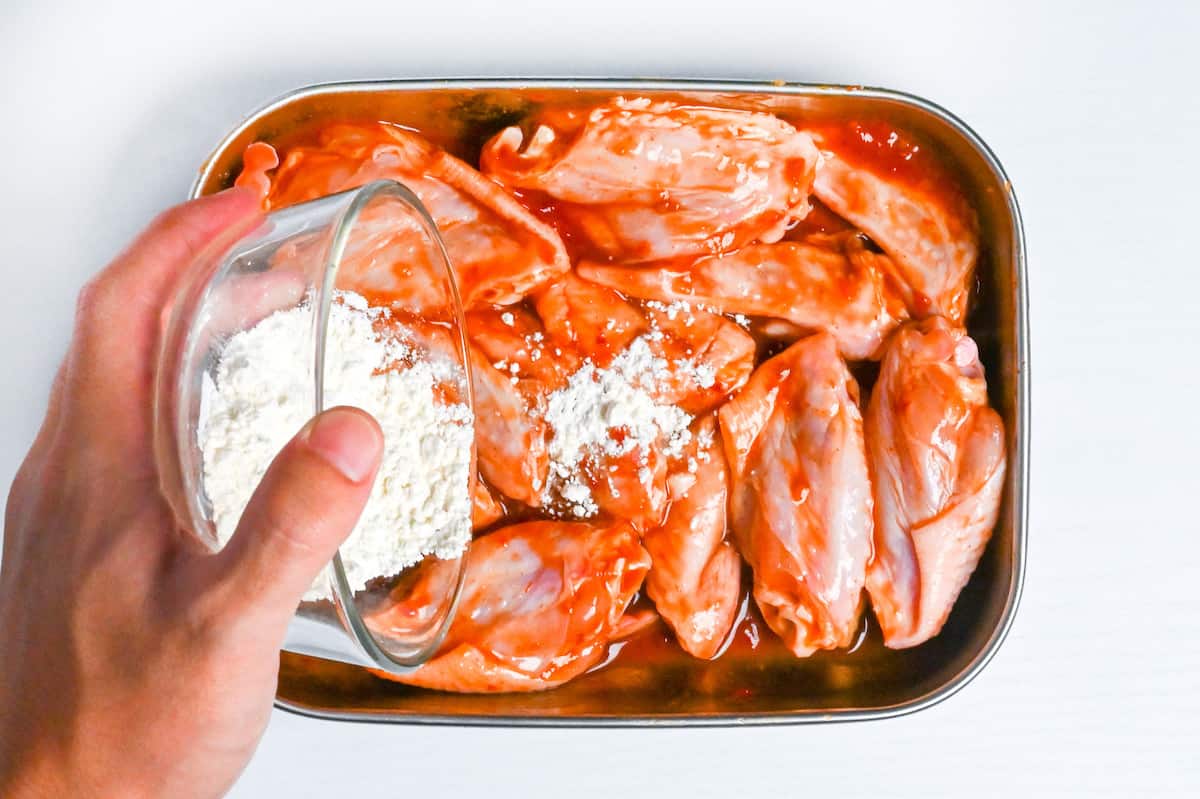 Mix thoroughly until evenly distributed. The batter should become quite thick.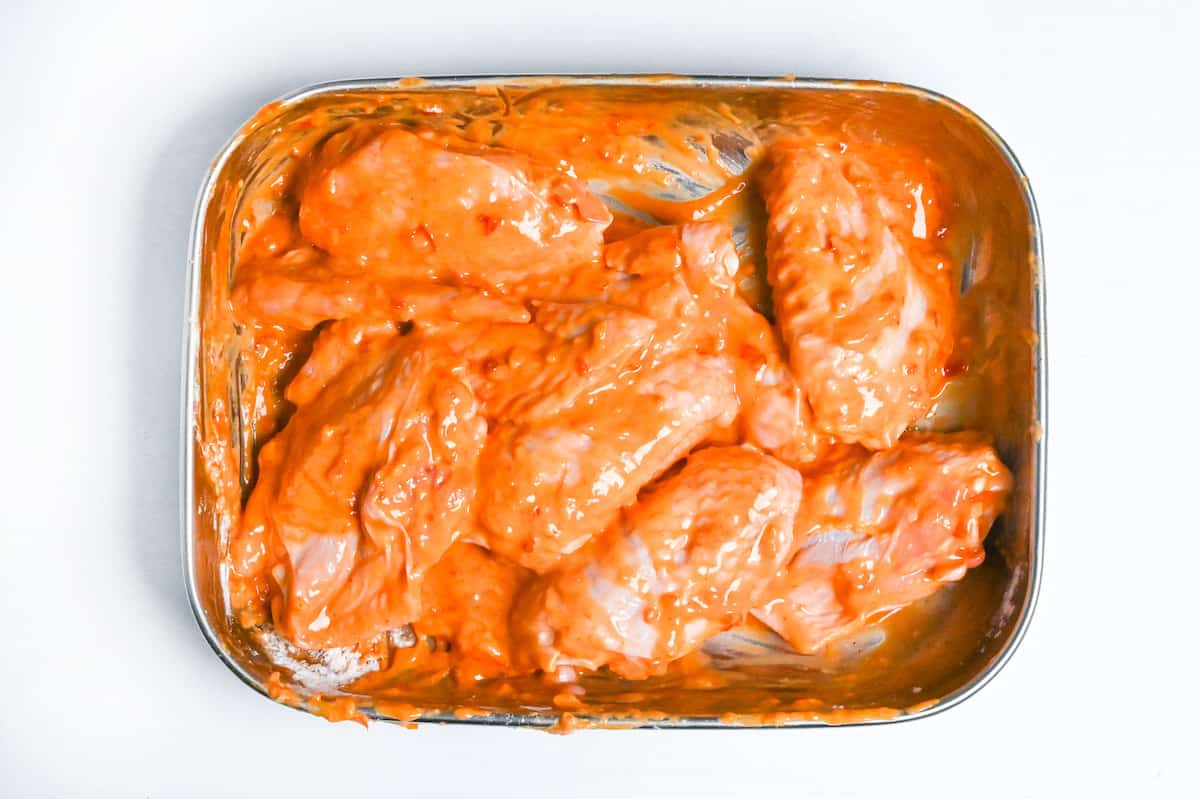 Once the oil has finished heating, add the wings and fry for 3 minutes on each side.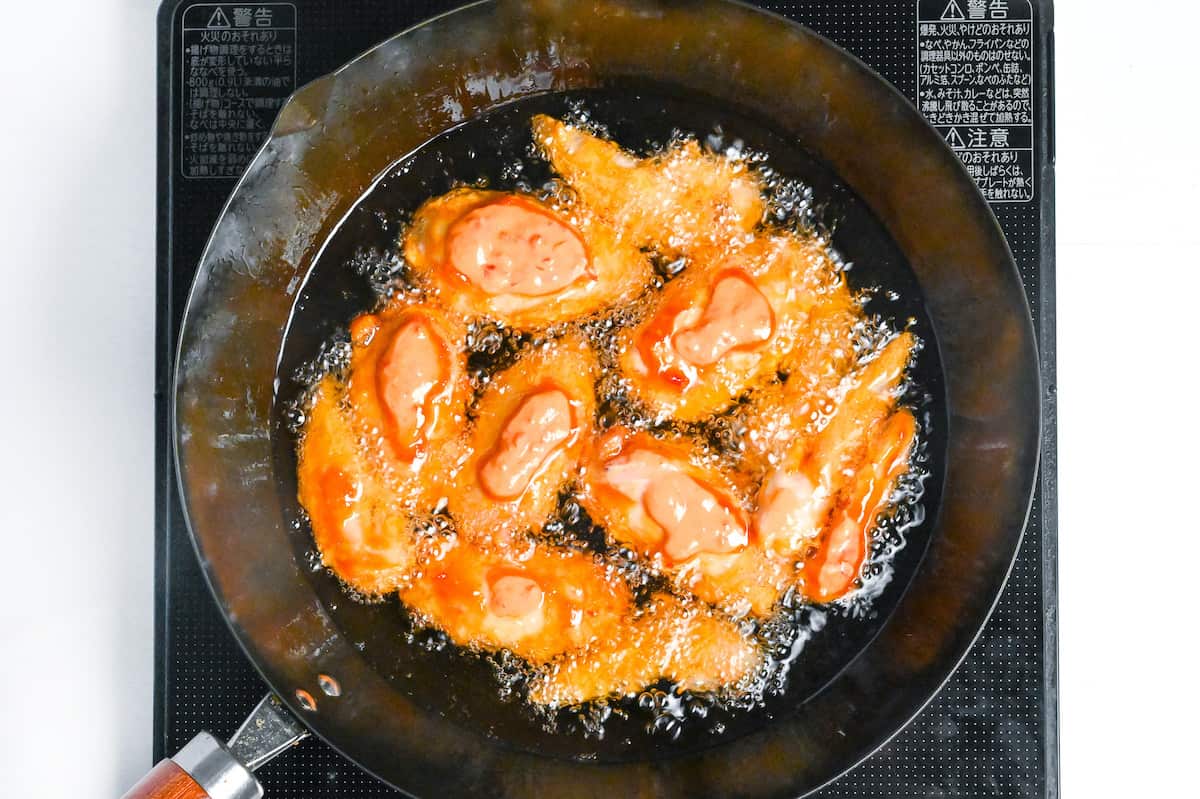 Increase the heat to 190°C (374°F) and fry for 1 minute on each side. This higher temperature will give them an extra crispy finish.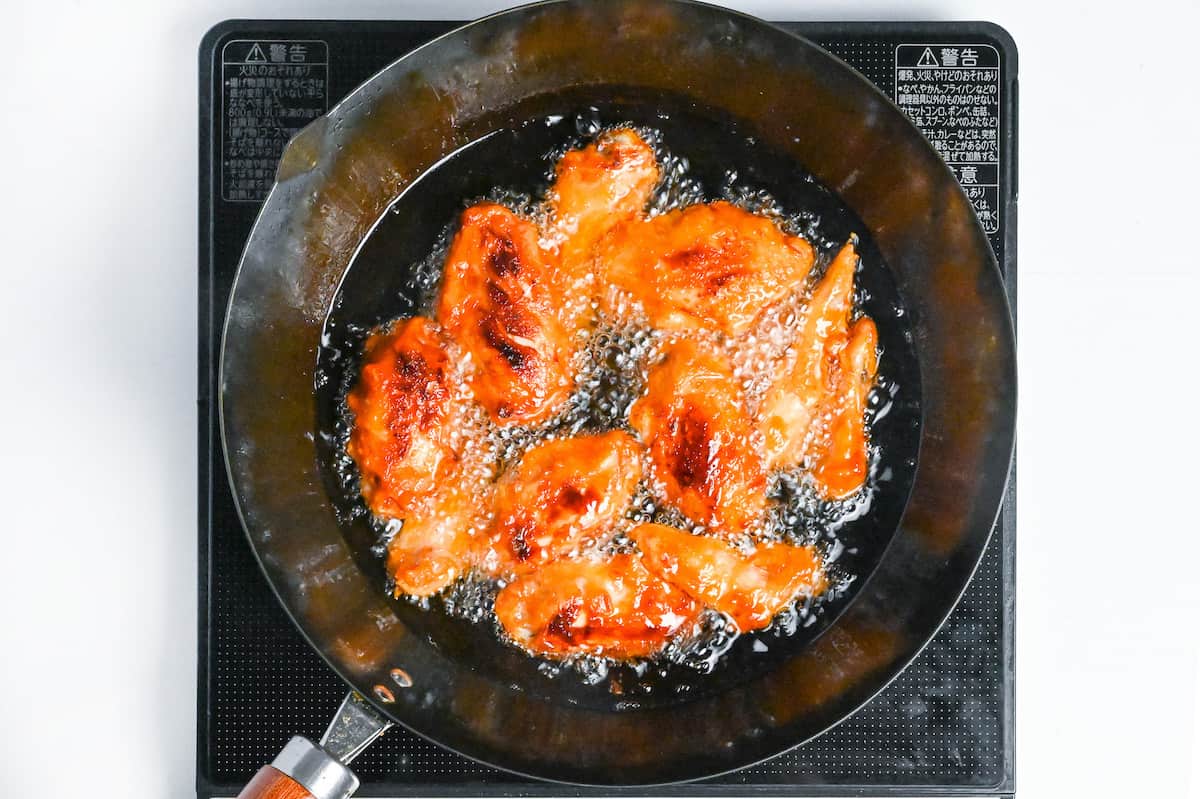 Transfer to a wire rack for a few minutes to allow any excess oil to drip off.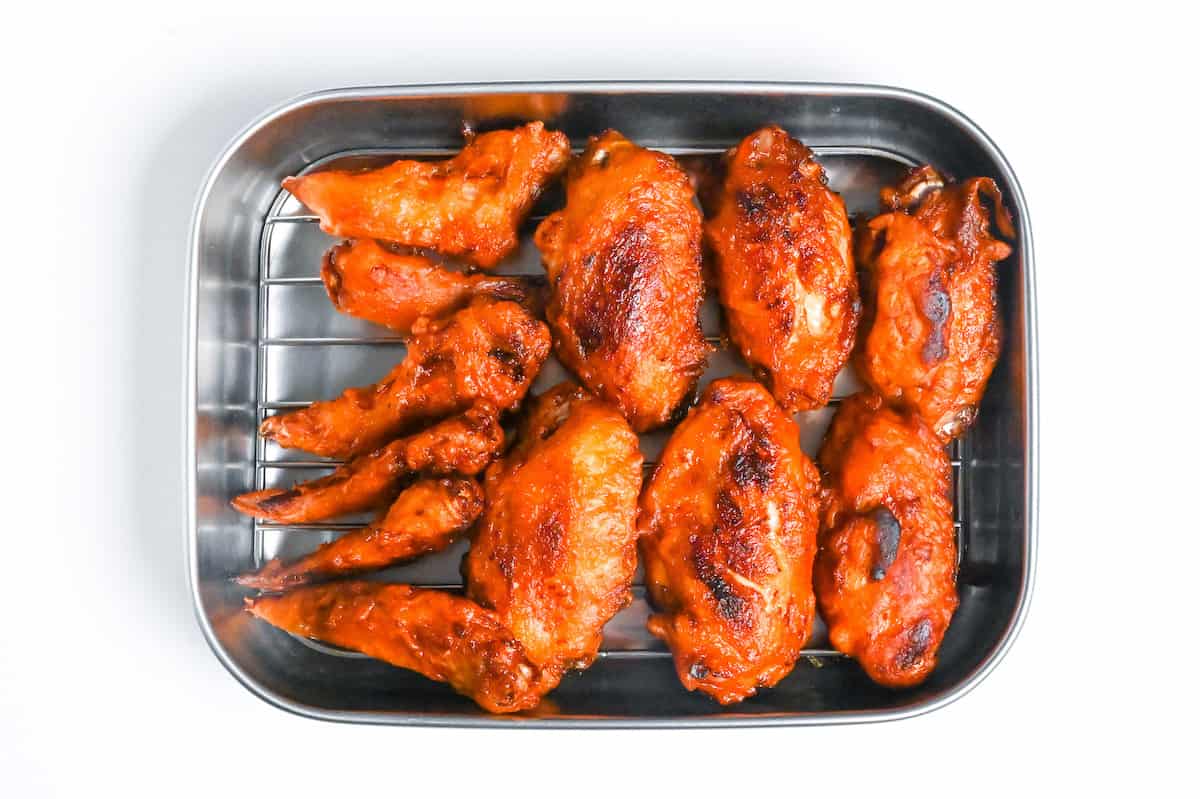 Enjoy your Saizeriya-style karami chicken in the comfort of your own home!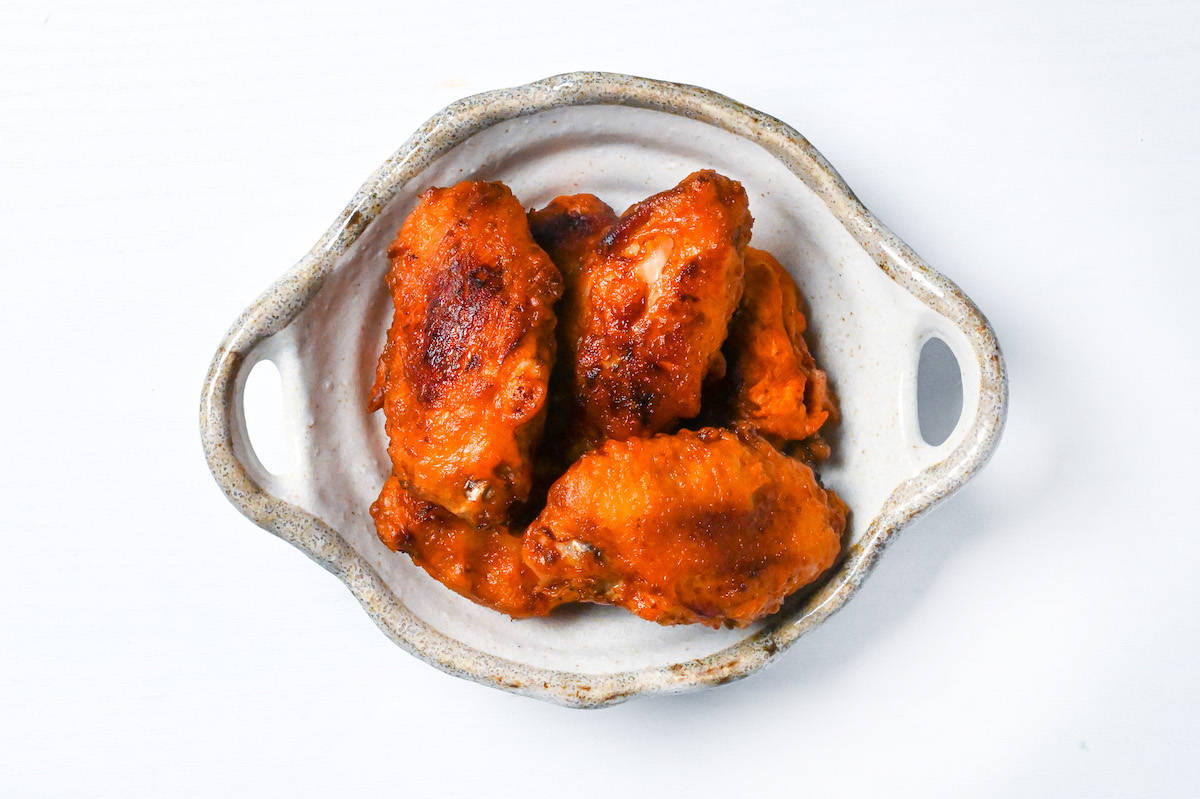 Storage Options
Refrigerated, this homemade karami chicken will last approximately 3 days, and if frozen, about a month. However, fried chicken wings tend to lose their flavor when stored for too long.
When frozen, the frying oil can slowly oxidize. Hence, it's best to enjoy them soon after preparation when they're at their best and only to make what you'll consume promptly.
Room temperature – Not recommended.
Refrigerated – Up to 3 days.
Frozen – Up to a month.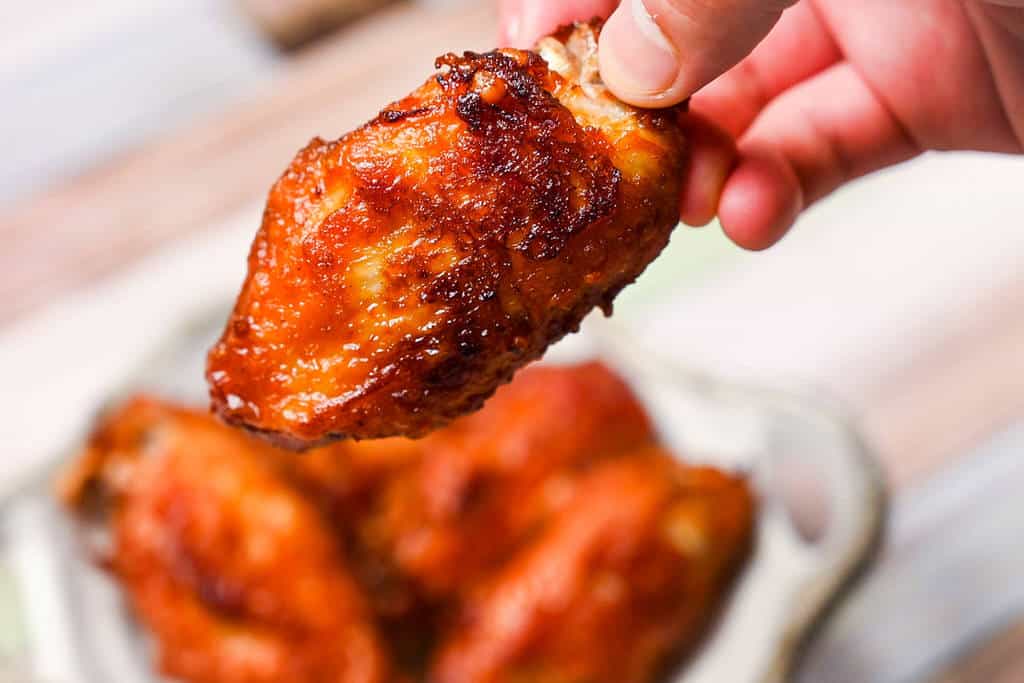 I hope you enjoy making your own Saizeriya style Karami Chicken at home! If you try it out, I'd really appreciate it if you could spare a moment to let me know what you thought by giving a review and star rating in the comments below. It's also helpful to share any adjustments you made to the recipe with our other readers. Thank you!
More Fried Chicken Recipes
Check out some of my other fried chicken recipes!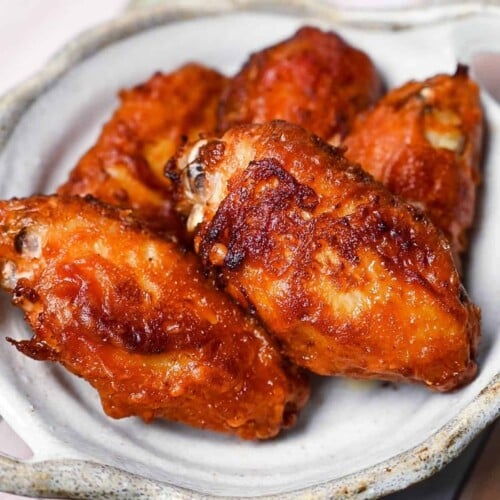 Karami Chicken (Saizeriya Chicken Wings Copycat Recipe)
---
How to make Saizeriya Style Karami Chicken with succulent wingettes soaked in a lightly spiced marinade and then coated in two types of flour to create a delicious, crispy and flavorful batter.
---
---
---
---
Ingredients
5

chicken wings

1

tbsp

white wine

1

tbsp

tomato ketchup

1

tbsp

chili bean sauce

tobanjan

1

tsp

rice vinegar

¼

tsp

salt

1

tsp

oyster sauce

1

tsp

garlic paste

1

tsp

sugar

2

tbsp

cornstarch

2

tbsp

cake flour

cooking oil

for shallow frying
Instructions
Start by taking a good sharp knife and chopping board. Stretch out each wing and feel for the joint. (If using wings with the drum attached, repeat this process on the other side so that the wing is divided into three parts.)

Cut off the tips by cutting through the cartilage part in the fold. You can use the tips or save them for making chicken stock.

Take a container and add

1 tbsp white wine

,

1 tbsp tomato ketchup

,

1 tbsp chili bean sauce

,

1 tsp rice vinegar

,

¼ tsp salt

,

1 tsp oyster sauce

1 tsp garlic paste

, and

1 tsp sugar

. This is your marinade.

Mix it well and add the chicken wings to the container. Mix until fully coated and marinate for

30 minutes

in the fridge.
Frying
Take a deep frying pan and add oil so its about 2cm (1 inch) high. Heat your oil to

160

°C

(

320

°F

). We maintain the temperature on a medium-low setting, but all stoves vary so checking with a thermometer is the most accurate way to ensure the temperature is correct.

While you wait for your oil, add

2 tbsp cornstarch

and

2 tbsp cake flour

to the chicken and mix it around. The flour and starch will mix with the marinade to make a thick batter over the chicken.

Once the oil has finished heating, add the chicken and fry for 3 minutes on each side.

Increase the heat to 

190

°C

(

374

°F

) and fry for 1 minute on each side.

Transfer to a wire rack to allow any excess oil to drip off.

Serve while hot as a delicious appetizer, side or snack!
Nutrition
Calories:
680
kcal
|
Carbohydrates:
41.6
g
|
Protein:
34
g
|
Fat:
43.5
g
|
Saturated Fat:
9.1
g
|
Polyunsaturated Fat:
11.1
g
|
Cholesterol:
194
mg
|
Sodium:
2735
mg
|
Fiber:
1.6
g