Tatsuta age is a delicious variation of karaage (Japanese style fried chicken) made with succulent chicken thigh soaked in a soy based marinade, coated in a layer of potato starch and fried until golden like autumn leaves!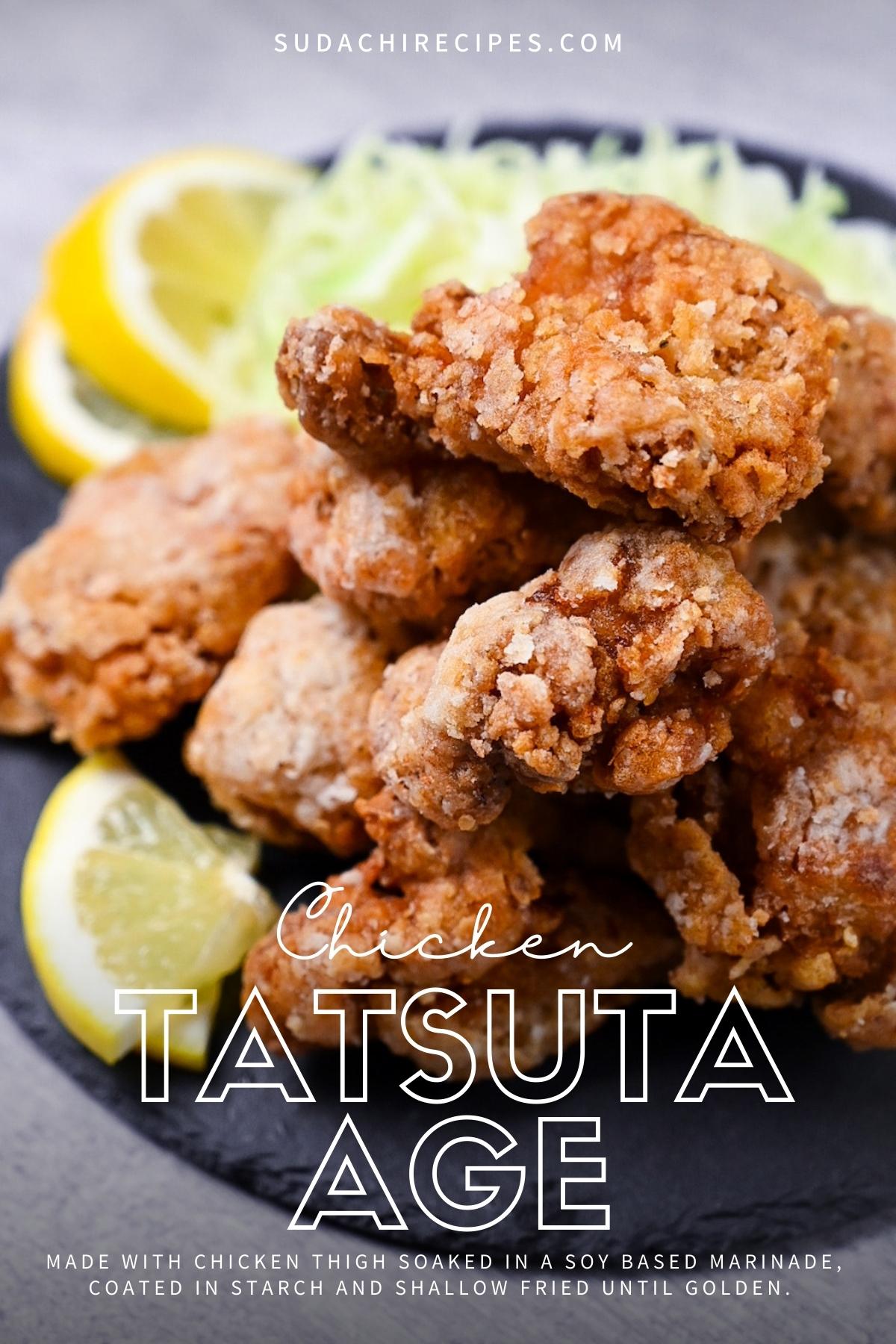 Disclaimer: This post contains Amazon affiliate links. Sudachi Recipes earn a small percentage from qualifying purchases at no extra cost to you. See disclaimer for more info.
Jump to:
What is tatsuta age?
Tatsuta-age is a dish made from chicken, marinated with a soy sauce-based marinade, coated with potato starch and deep-fried in oil. It is a type of karaage.
It is said that the name comes from the reddish color of the soy sauce when fried and the white starch floating in some places, which resembles the Tatsuta River with its flowing autumn leaves. You can actually see what it means from my tatsuta age pictures too!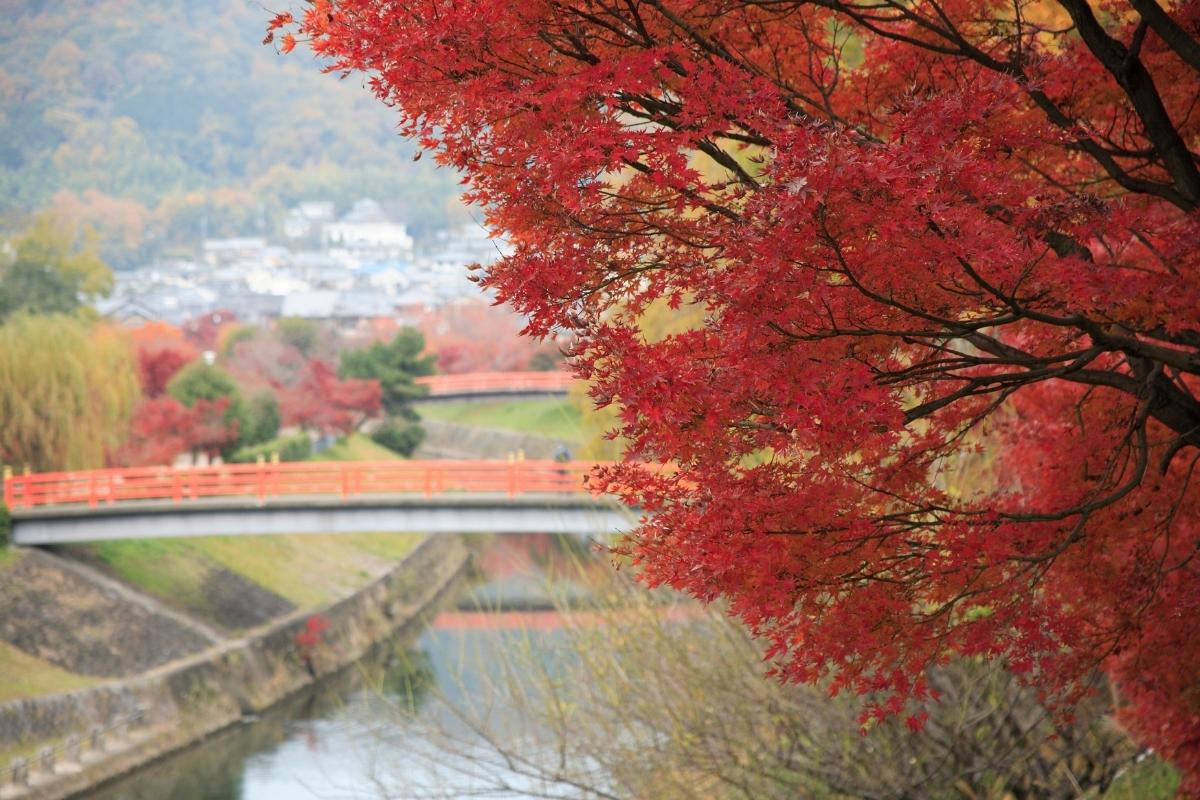 Tasuta age VS Karaage: What's the difference?
Okay, you might notice that tasuta age and karaage are almost identical, in fact they are (almost). But this is a very tricky subject even to me as a Japanese. To be completely honest with you, I only just got to know what the differences are recently (sort of). That said, the differences are extremely subtle and even a lot of people in Japan don't know about them.
To know the differences, you kind of need to know what karaage really means. It's not a name of dish in fact, it's a cooking method. It's a very similar concept much like how teriyaki is technically not a dish.
Traditionally, karaage is a cooking method that is deep-frying. It is believed that the name originally came from 'kara (empty) age (frying)', meaning frying without anything added. But you know, that's just how it began because today's karaage does use potato starch or flour.
So in a traditional sense, karaage is not marinated, but in fact we do now in modern days. Apologies that it took so long to get to conclusion, but in modern sense, there are barely any differences between karaage and tatsuta age. The easiest way to explain is tatsuta age is part of karaage category. The term 'karaage' is most often used for chicken, but vegetables and fish (e.g. mackerel, tuna) can also be karaage.
However, some people in Japan say that while you add normal flour with the marinade and make some sort of batter for karaage, tatsuta age is marinated and then dusted with potato starch.
That makes it clearer, regardless of whether it's technically right or not. So I have made karaage recipe and tatsuta age recipe separately.
| | |
| --- | --- |
| Tatsuta age | Karaage |
| Marinated and then dusted with potato starch | Marinated with condiments/flour mix (kind of like batter) |
| Marinade is made predominantly by soy sauce (+sake or mirin) | Marinade can be anything |
| Surface is reddish and white at the same time due to potato starch | Often looks more golden and smooth |
My understanding of tatsuta age vs karaage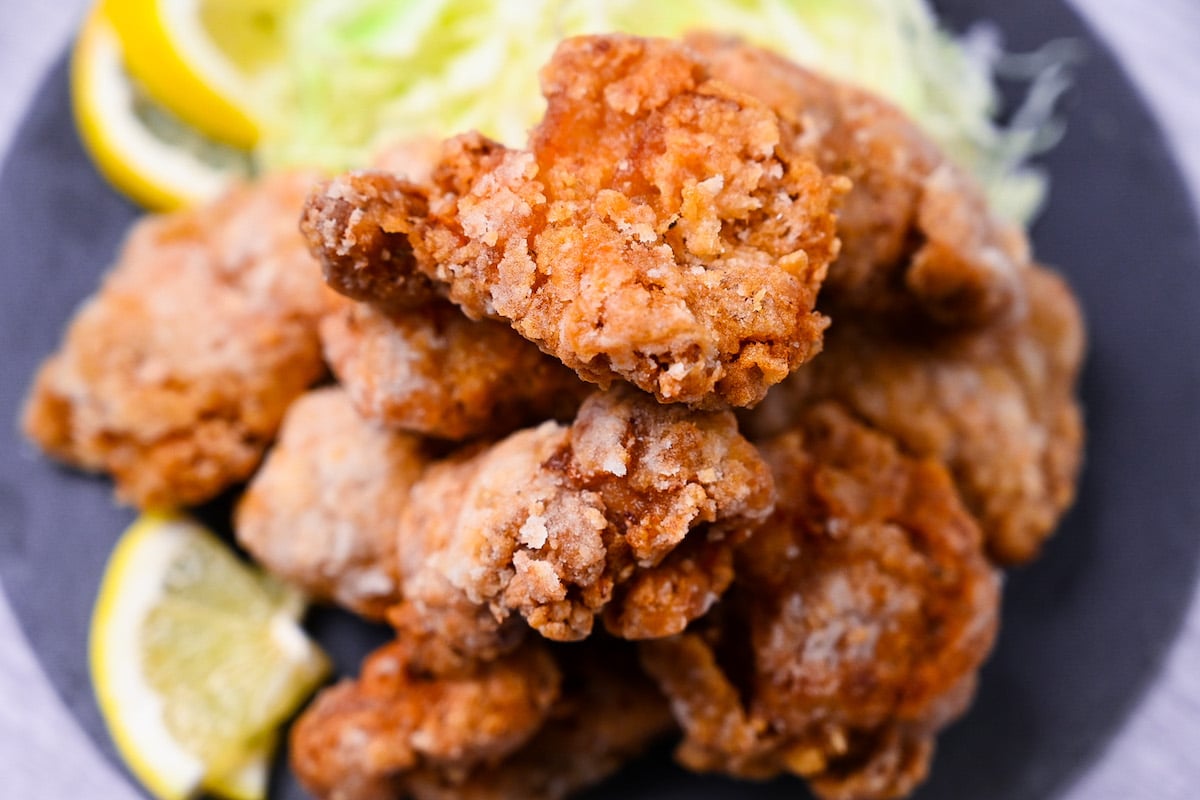 Chicken tatsuta burger
In my opinion, one of the reasons why tatsuta age is so well known is because of chicken tatsuta burger, created by...McDonald's!
Developed as an original Japanese menu item, the burger combines ginger soy sauce-flavoured tatsuta chicken with a creamy, slightly spicy sauce and cabbage strips, and is sandwiched in a bun.
It was a very popular and regular menu when I was a kid, but these days it's only limited to seasonal menu (appears maybe once a year).
Part of the chicken to use for tatsuta age
Unlike karaage, chicken thigh is predominantly used for tatsuta age. You actually barely see any tatsuta age with chicken breast, wings or drumsticks. The reason is very simple. Because it's just marinated and the dusted with potato starch, chicken breast is not a very good option.
I have tried it before, but because the surface of chicken breast is so smooth, the outer skin of potato starch can easily fall off and then the chicken becomes bare. It's a very ironic situation because without potato starch, that's going to be traditional sense of karaage (deep-frying without anything added)
So if you make tatsuta age, it's must to use chicken thigh, NOT chicken breast.
Frying Temperature
There are many different ways to cook out there, but I specifically made this recipe shallow frying and this is how tasuta age is cooked in most Japanese homes these days. Use a mild flavoured oil with a high smoke point like vegetable oil, canola or peanut oil for example.
I'm going to share my secret to achieving the crispiest texture without double frying.
Heat the oil to 160°C (320°F)
Fry the chicken for 3 mins on each side
Increase the heat to 190°C (375°F)
Fry for 1 minute on each side
This technique makes it seriously crispy. It's so good, I also use it when frying "Nagoya Style Chicken Wings", check out the recipe here! The crispiness will have you dancing in your seat!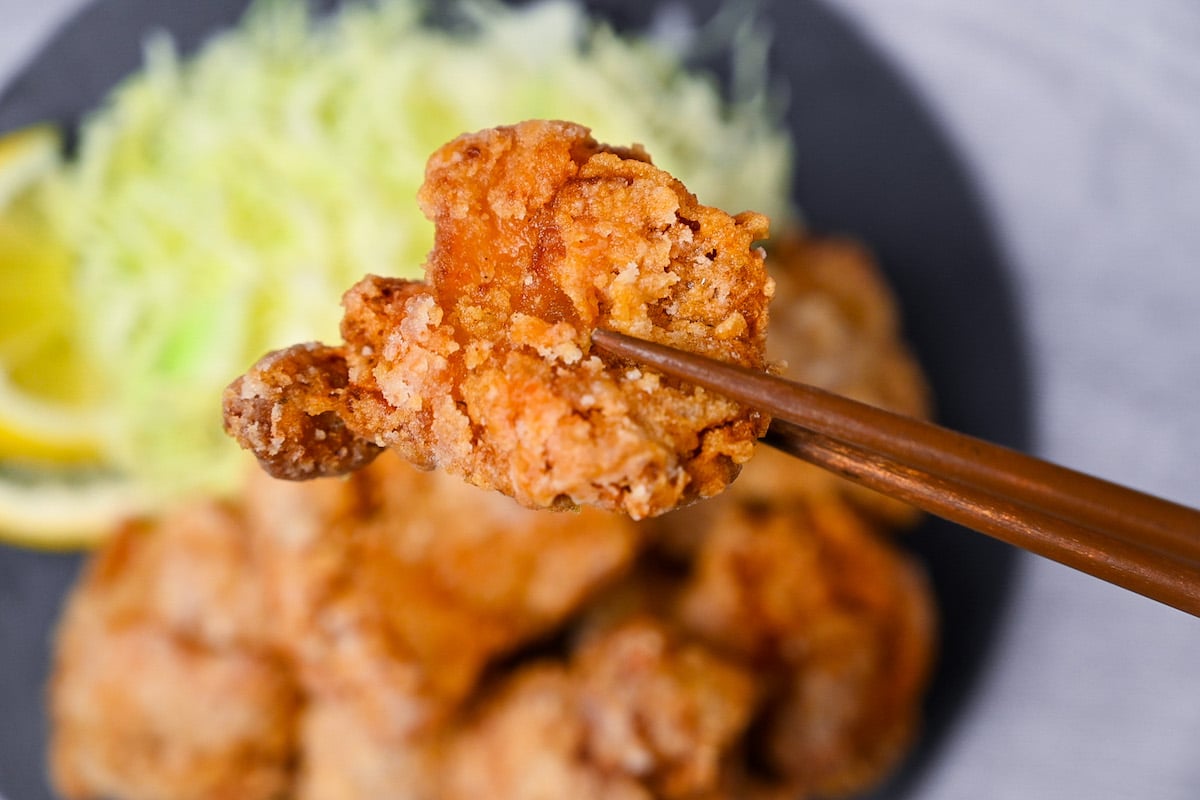 Ingredients to use for tatsuta age marinade
As I mentioned earlier, only thing that is clear about tatsuta age that differs from karaage is marinade. Soy sauce is a must. With that in mind, I use following ingredients for my tatsuta age.
1 tbsp Soy sauce
1 tbsp Sake
¼ tsp Black pepper
2 tsp Garlic paste
1 tsp Ginger paste
When you compare these ingredients with my karaage recipe, you can see how simpler tatsuta age marinade is.
Storing and Reheating
In the unlikely event that there are leftovers, you can store tatsuta age in the refrigerator and eat within 1-2 days.
If you microwave it, it will lose some crispiness. I usually microwave it to warm up the middle and then put it under the grill to crisp the outside up again. BUT in all honestly, this tatsuta age still tastes great cold haha. If freezing, you can keep it for about 1 month.
Print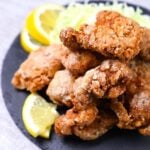 Chicken Tatsuta Age (Shallow fried)
---
Author:

Yuto Omura

Total Time:

43 minutes

Yield:

2-3 portions
Description
How to make "tatsuta age" (竜田揚げ) a delicious fried chicken dish made with chicken thigh marinated in a soy based sauce.
---
300g

(0.6lbs) skin-on chicken thigh 

1 tbsp

 soy sauce

1 tbsp

sake

¼ tsp

black pepper

2 tsp

garlic paste

1 tsp

 ginger paste

5 tbsp

 potato starch (or corn starch)
Oil for frying shallow frying
---
Instructions
Cut the chicken thigh into bite size pieces. (40-50g per piece)

In a zip lock bag or tupperware, add the 1 tbsp soy sauce, 1 tbsp sake, ¼ tsp black pepper, 2 tsp garlic paste and 1 tsp ginger paste together with the chicken pieces and marinate for 30 mins in the refrigerator.

Sprinkle about 5 tbsp potato starch onto a plate.

Shake off the excess marinade and coat each piece of chicken with the potato starch.

Heat the cooking oil to 160°C (320°F) and deep fry the chicken pieces for about 3 minutes on each side.

Turn up the heat to 190°C (375°F) and fry for 1 minute on each side.

Transfer the chicken to a wire rack or absorbent kitchen towels to allow the excess oil to drip off.

Serve and enjoy.

Notes
Store leftovers in the fridge for 1-2 days or in the freezer for up to 1 month. 
Reheat in the microwave or crisp it up in the oven/grill.
Prep Time:

35 mins

Cook Time:

8 mins

Category:

Chicken

Method:

Shallow fry

Cuisine:

Japanese
Keywords: tatsuta age, tatsuta age recipe, how to make tatsuta age, karaage vs tatsuta age, tatsuta-age, chicken tatsuta age, tatsuta age fried chicken, tatsuta age chicken recipe,