Tatsuta age is a delicious variation of karaage (Japanese-style fried chicken) made with succulent chicken thigh soaked in a soy-based marinade, coated in a layer of potato starch, and fried until golden like autumn leaves!
Disclaimer: This post contains Amazon affiliate links. Sudachi Recipes earn a small percentage from qualifying purchases at no extra cost to you. See disclaimer for more info.
What is tatsuta age?
Tatsuta-age (竜田揚げ) is a dish made from chicken, marinated with a soy sauce-based marinade, coated with potato starch, and fried in oil. It is a type of Japanese fried chicken also known as "karaage".
It is said that the name comes from the reddish color of the soy sauce when fried and the white starch floating in some places, which resembles the Tatsuta River with its flowing autumn leaves.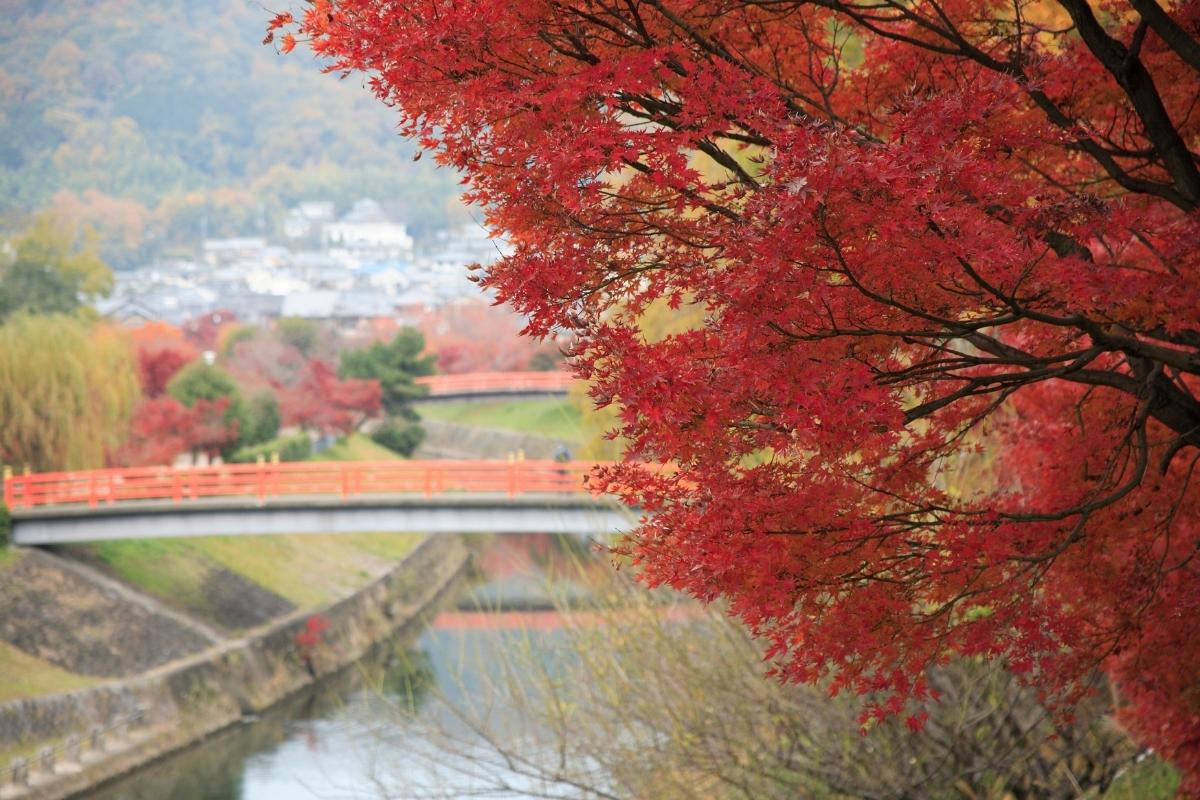 Tasuta age VS Karaage: What's the difference?
Okay, you might notice that tasuta age and karaage are almost identical, in fact they are (almost). But this is a very tricky subject even to me as a Japanese. The differences are extremely subtle, and even many people in Japan don't know about them.
To know the differences, you need to know what "karaage" really means. The term "karaage" is not technically the name of a dish, but it is, in fact, a cooking method where ingredients are deep-fried. It is believed that the name originally came from 'kara (empty) age (frying)', meaning frying without anything added. But you know, that's just how it began because these days karaage is made with additional ingredients like marinade and flour or starch.
So in a traditional sense, karaage is not marinated, but karaage as we know it today has evolved to use more ingredients. It might not be technically correct to call these "karaage" but dishes often evolve over time and the original meaning behind the name can become lost along the way. Apologies that it took so long to conclude, but in the modern sense, there are barely any differences between karaage and tatsuta age. The easiest way to explain is tatsuta age is part of karaage category. By the way, 'karaage' is most often used for chicken, however vegetables and fish (e.g. mackerel, tuna) can also be "karaage".
Some people in Japan say that while you add normal flour with the marinade and make a batter for karaage, tatsuta age is marinated first and then dusted with potato starch later.
That makes it clearer, regardless of whether it's technically right or not. So I have made karaage recipe and tatsuta age recipe separately.
| | |
| --- | --- |
| Tatsuta age | Karaage |
| Marinated and then dusted with potato starch | Marinated with condiments/flour mix (kind of like batter) |
| Marinade is made predominantly by soy sauce (+sake or mirin) | Marinade can be anything |
| Surface is reddish and white at the same time due to potato starch | Often looks more golden and smooth |
My understanding of tatsuta age vs karaage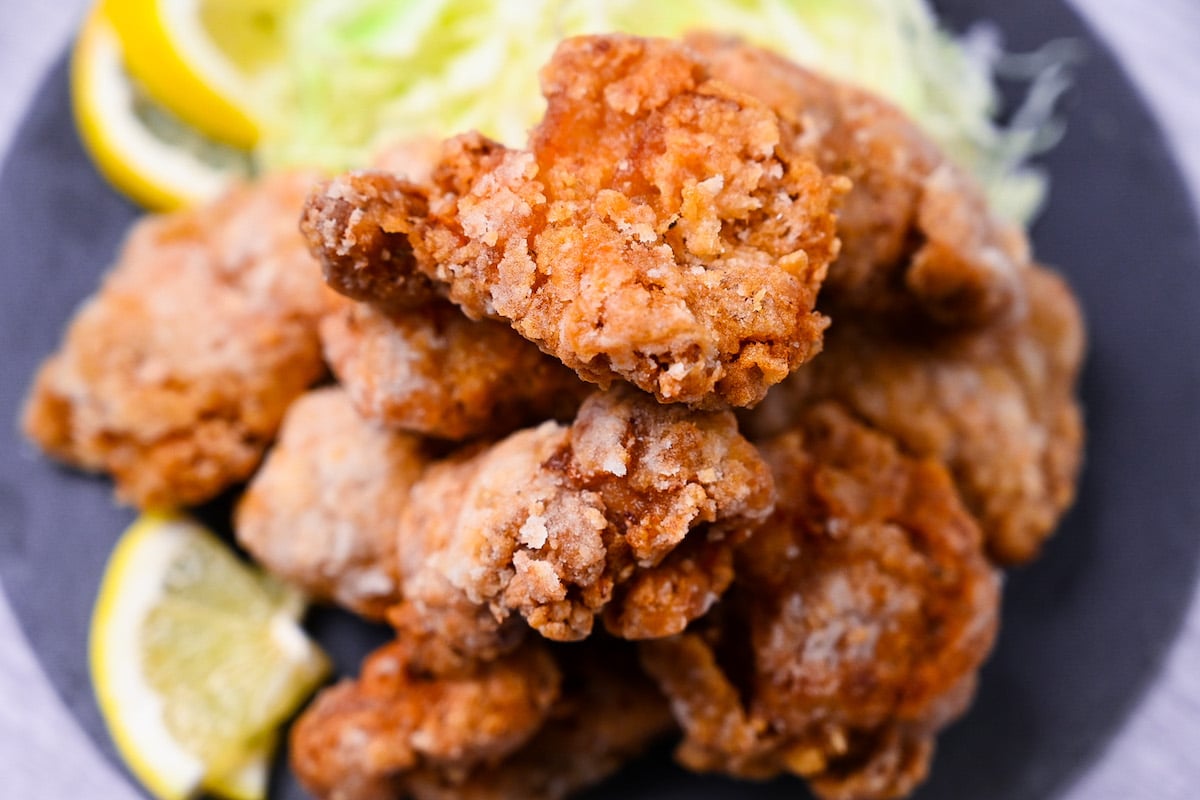 Chicken tatsuta burger
In my opinion, one of the reasons why tatsuta age is so well known in Japan is because of chicken tatsuta burger, created by…McDonald's!
Developed as an original Japanese menu item, the burger combines ginger soy sauce-flavored tatsuta chicken with a creamy, slightly spicy sauce and cabbage strips, and is sandwiched in a bun.
It was a very popular and regular menu when I was a kid, but these days it's only limited to a seasonal menu (it appears maybe once a year with some promotional collaboration).
Part of the chicken to use
Unlike karaage, chicken thigh is predominantly used for tatsuta age. You barely see any tatsuta age with chicken breast, wings or drumsticks. The reason is very simple. Because it's just marinated and dusted with potato starch, chicken breast is not a very good option.
I have tried it before, but because the surface of chicken breast is so smooth, the outer skin of potato starch can easily fall off and then the chicken becomes bare. It's a very ironic situation because, without potato starch, chicken breast would become a traditional form of karaage (deep-frying without anything added), not tatsuta age.
So if you make tatsuta age, you should use chicken thigh, NOT chicken breast.
Frying Temperature
There are many different ways to cook out there, but I specifically made this recipe shallow frying and this is how tasuta age is cooked in most Japanese homes these days. Use a mild flavored oil with a high smoke point like vegetable oil, canola, or peanut oil.
I will share my secret to achieving the crispiest texture without double frying.
Heat the oil to 160°C (320°F)
Fry the chicken for 3 mins on each side
Increase the heat to 190°C (375°F)
Fry for 1 minute on each side
This technique makes it seriously crispy. It's so good, I also use it when frying "Nagoya Style Chicken Wings"! The crispiness will have you dancing in your seat!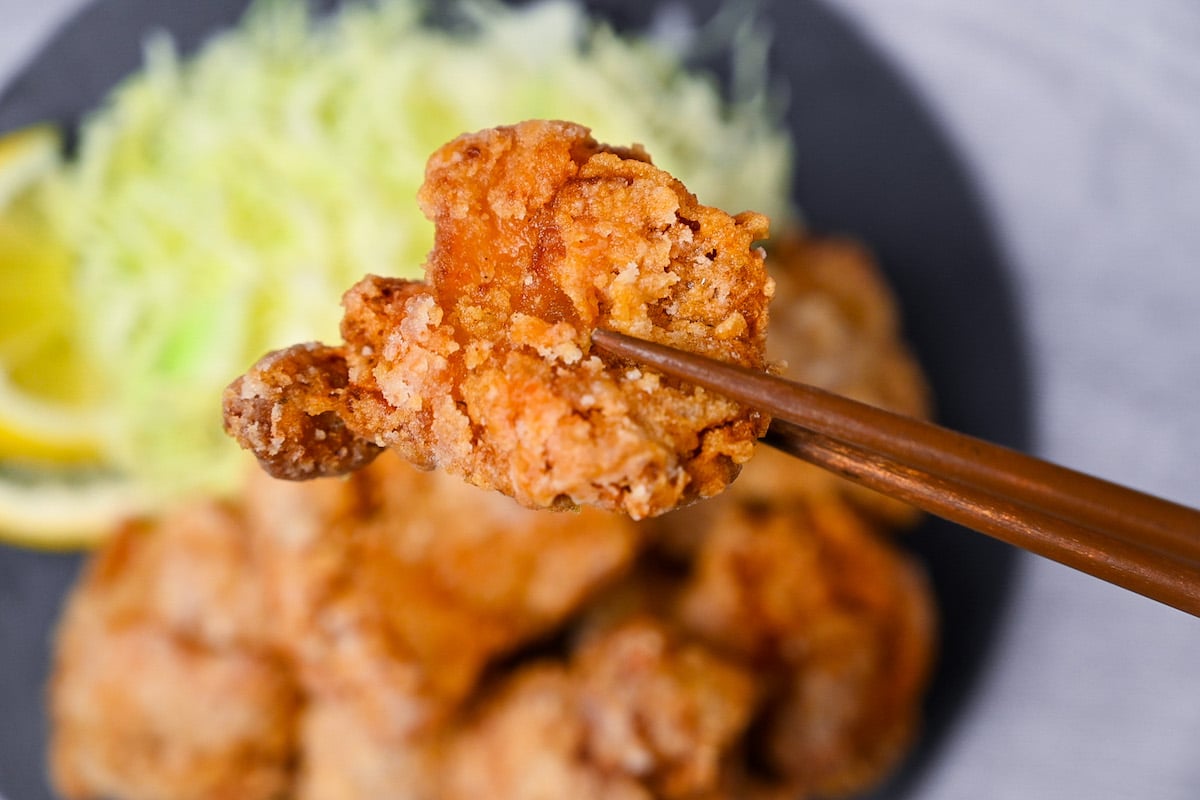 Ingredients and Substitutions
Boneless chicken thigh – As I mentioned earlier, this recipe is unsuitable for chicken breast. I recommend the wings if you use any other part of the chicken other than the thigh.
Soy sauce– If you want to know more about soy sauce used for Japanese cooking, please see my 20 Most Useful Condiments and Seasonings for Japanese Cooking post.
Sake – Sake softens both the taste and texture of the meat. If you do not have it, substitute white wine or dry sherry.
Black pepper – White pepper can also be used.
Grated garlic – Garlic paste can also be used for convenience.
Grated ginger – Ginger paste can also be used for convenience.
Potato starch – Cornstarch or tapioca starch will also work.
Cooking oil – This is for shallow frying. Use neutral with high-smoke point oils such as canola, sunflower, peanut, etc.
Curious about the exact brands and products that bring my recipes to life? Discover the brands and ingredients behind my recipes at the Sudachi Amazon Storefront. Explore my handpicked pantry essentials and find your next kitchen favorites!
Step-by-Step Process
Here are my step by step instructions for how to make the ultimate crispy tatsuta-age at home. For ingredient quantities and simplified instructions, see the printable recipe card below.
Cut your chicken thigh into bitesize pieces. Try and keep them uniform as this will ensure even cooking.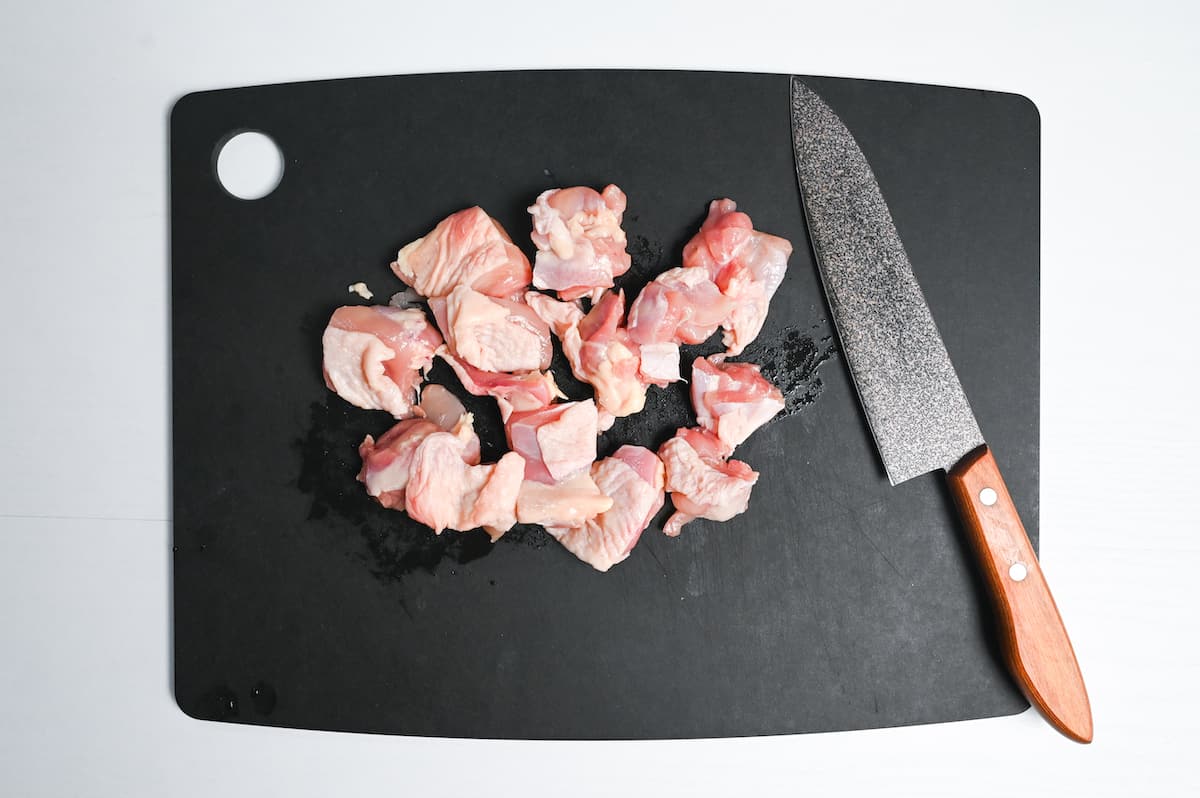 Place the chicken in a container and add soy sauce, sake, black pepper, grated garlic and grated ginger. Mix them all together until the chicken is evenly coated. Cover and marinate in the fridge for 30 minutes.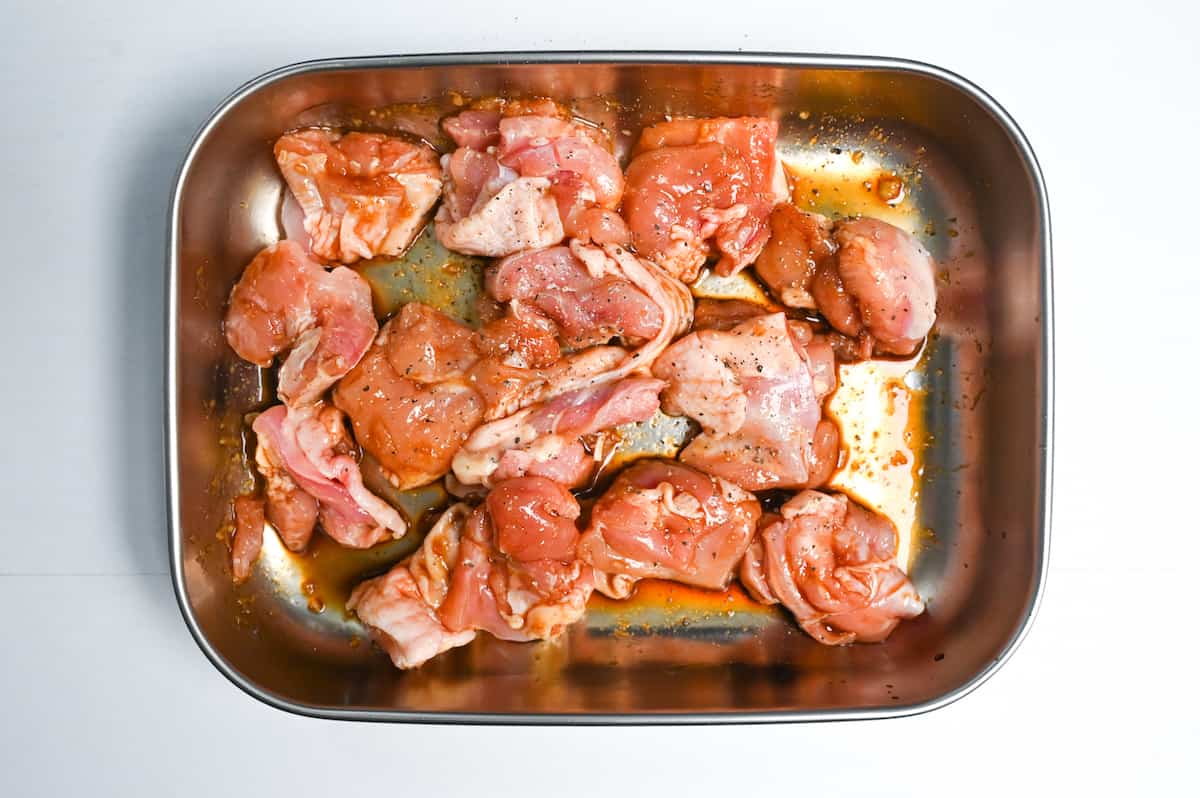 Once the chicken has finished marinating, start preheating your oil to 160°C (320°F). Since this recipe is shallow fried, use a pan wide enough to place all your chicken in one layer. The oil should be about 3cm high (approx just over 1 inch).
Add potato starch to a container. Take the chicken and shake off the excess marinade before rolling it in the starch. Be generous and make sure the chicken is fully coated all over.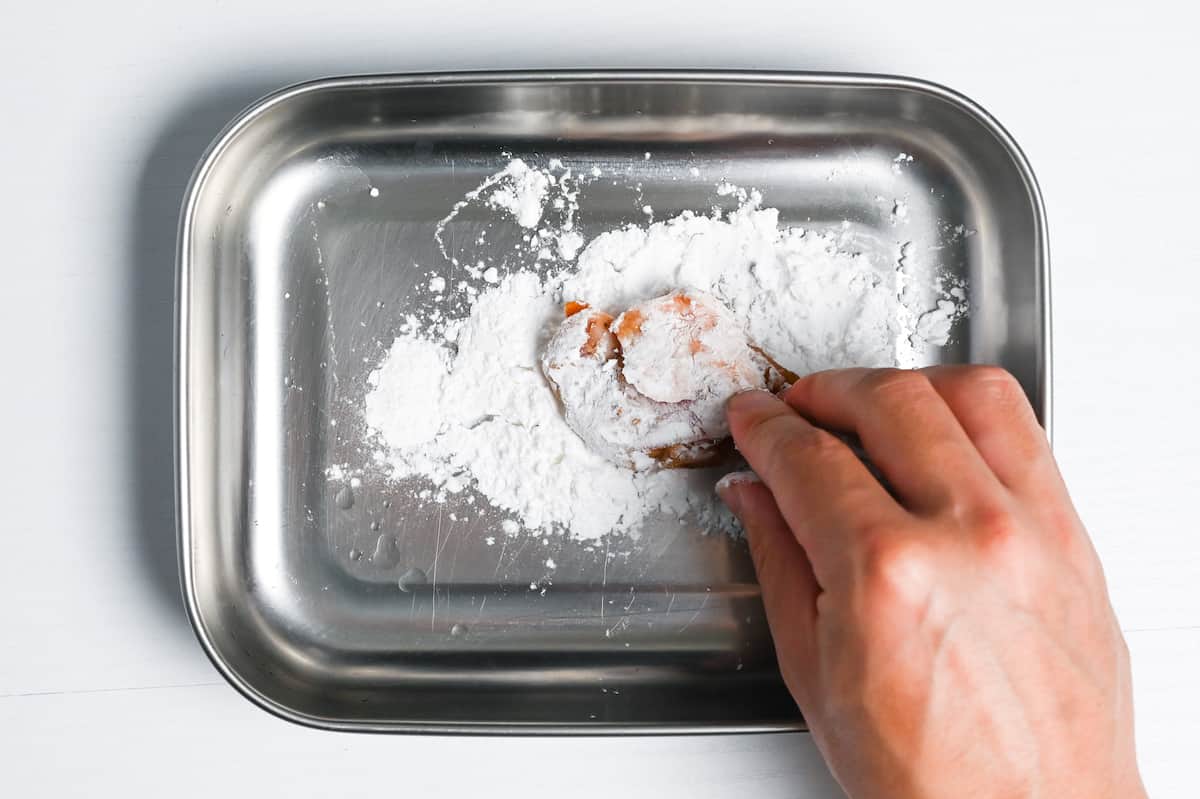 Once the oil is hot enough, place the chicken pieces in and fry for 3 minutes on each side.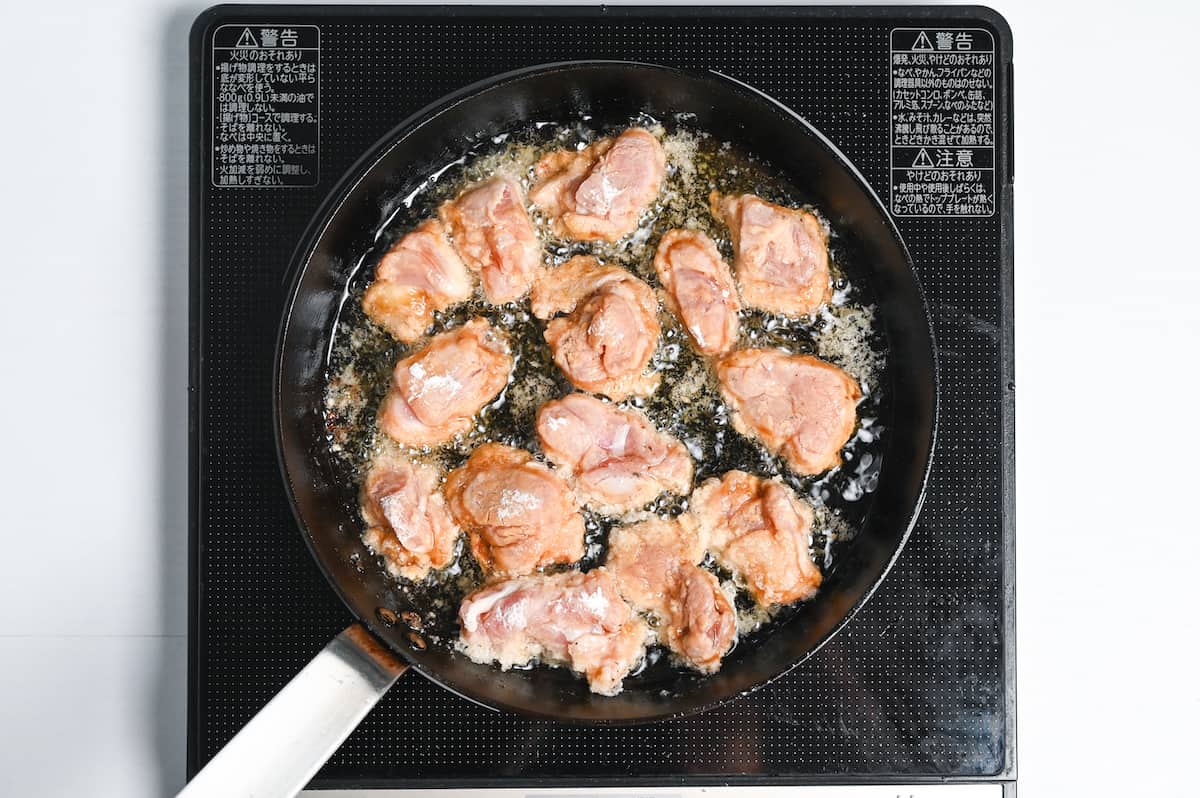 Increase the heat to 190°C (374°F) and fry for 1 minute on each side at the higher temperature.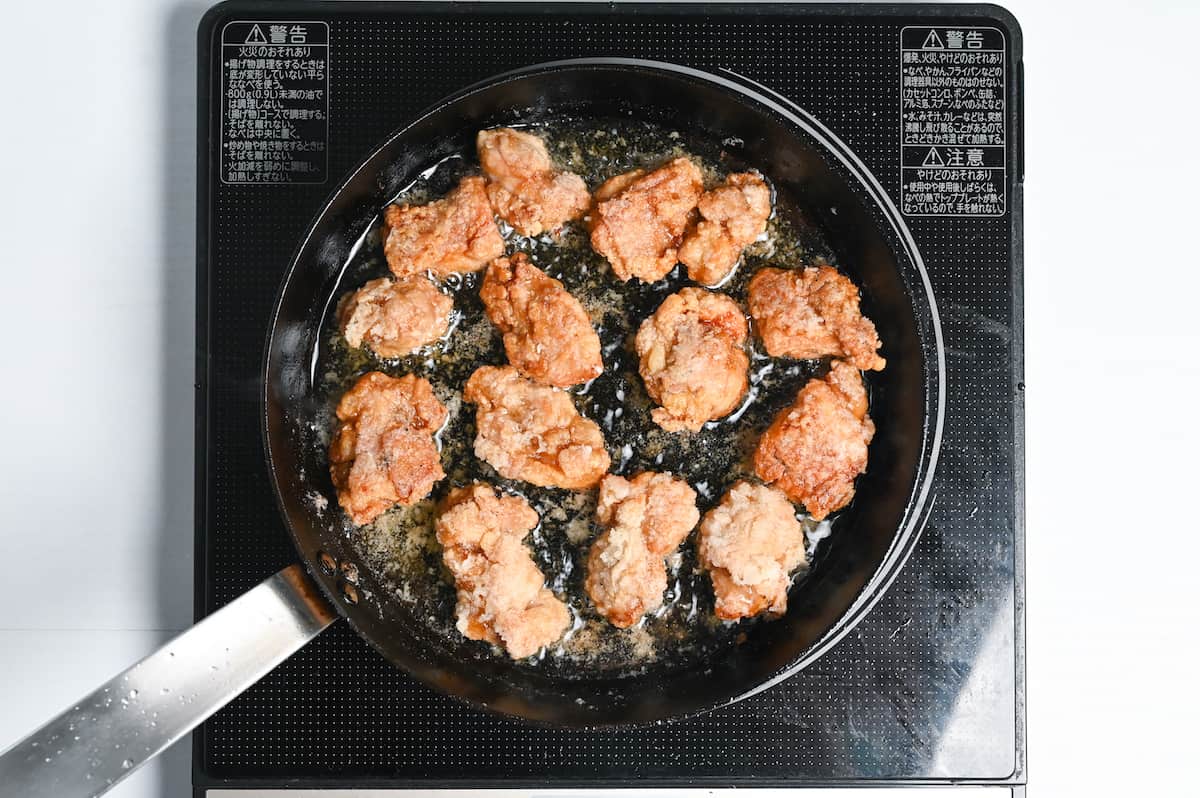 Transfer the tatsuta-age to a wire rack to allow the excess oil to drain off.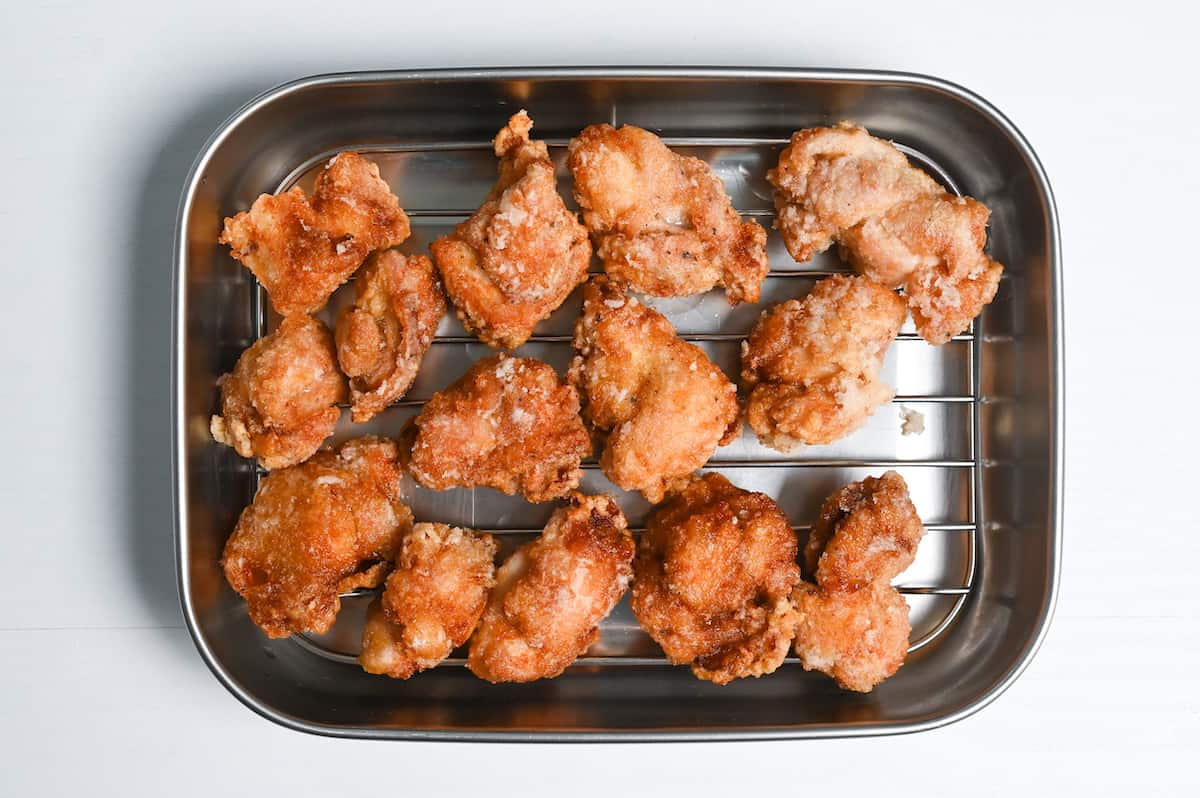 Serve up your perfectly crispy tatsuta-age with a squeeze of lemon juice and enjoy!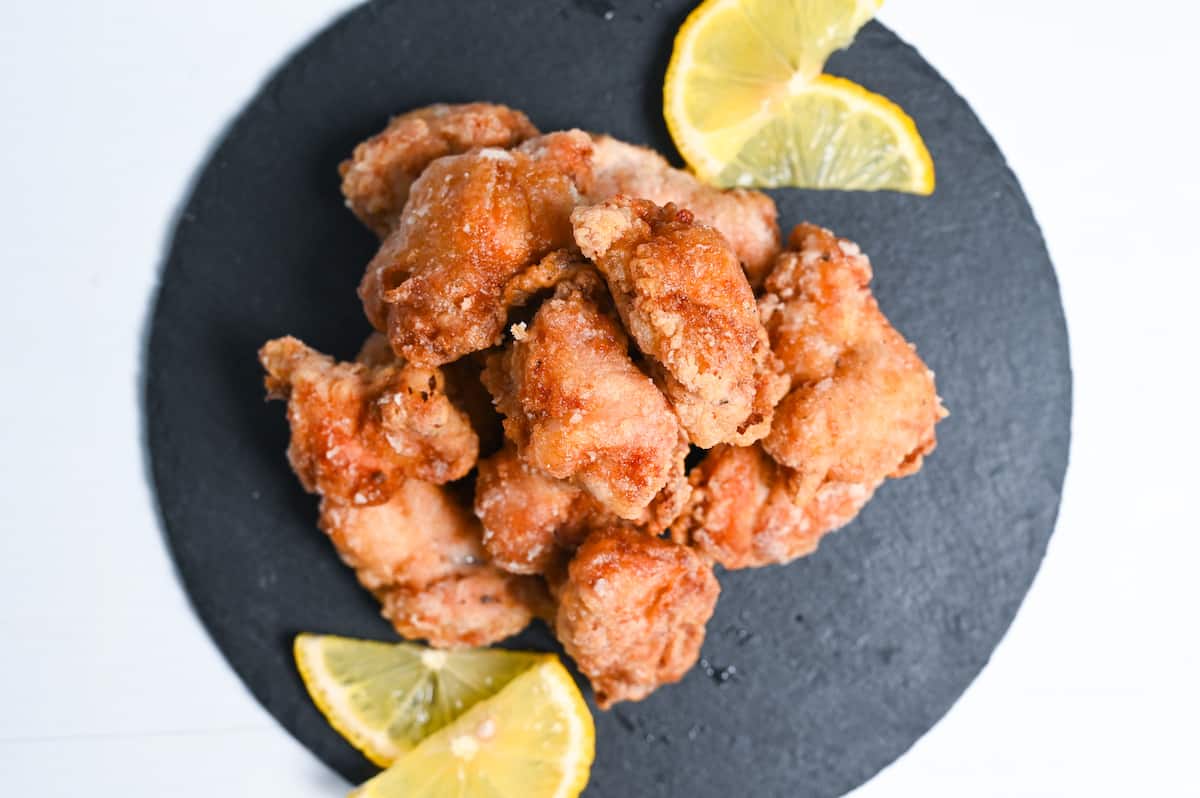 Storing and Reheating
In the unlikely event that there are leftovers, you can store tatsuta age in the refrigerator and eat within 1-2 days.
If you microwave it, it will lose some crispiness. I usually microwave it to warm up the middle and then put it under the grill to crisp the outside up again. But in all honestly, this tatsuta age still tastes great cold. If freezing, you can keep it for about one month.
Room temperature – Not recommended.
Refrigerated – 1-2 days.
Frozen – Up to a month.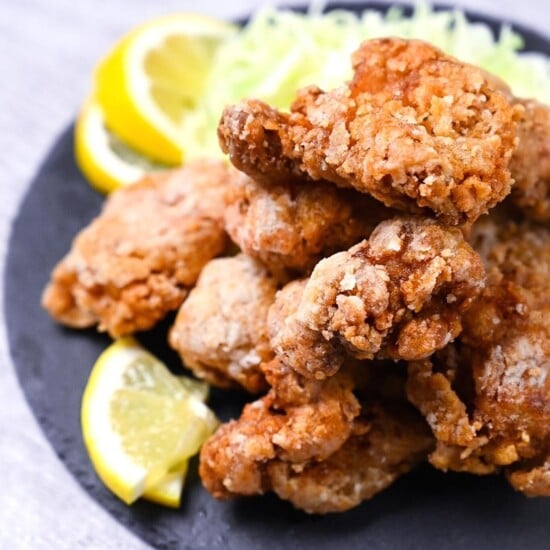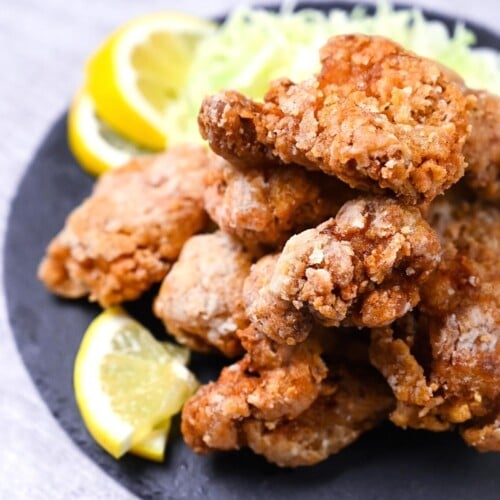 Chicken Tatsuta Age (Shallow fried)
---
How to make "tatsuta age" (竜田揚げ) a delicious fried chicken dish made with chicken thigh marinated in a soy based sauce.
---
---
---
---
Ingredients
Instructions
Cut

300 g boneless chicken thigh(s)

into bite size pieces. (40-50g, 1.4-1.7 oz per piece)

In a zip lock bag or tupperware, add

1 tbsp soy sauce

,

1 tbsp sake

,

1/4 tsp black pepper

,

2 tsp grated garlic

and

1 tsp grated ginger

together with the chicken pieces and marinate for 30 mins in the refrigerator.

Once marinated, start preheating a pan of oil to

160

°C

(

320

°F

). It should be about 3cm deep (just over 1 inch).

Sprinkle about

5 tbsp potato starch

onto a plate. Shake the excess marinade off each chicken piece before rolling it in the starch.

Once the oil is hot, place the chicken pieces in the pan and shallow fry at

160

°C

(

320

°F

) for 3 minutes on each side.

Turn up the heat to

190

°C

(

374

°F

) and fry for 1 minute on each side.

Transfer the chicken to a wire rack or absorbent kitchen towels to allow the excess oil to drip off.

Serve and enjoy.
Notes
Store leftovers in the fridge for 1-2 days or in the freezer for up to 1 month. 
Reheat in the microwave or crisp it up in the oven/grill.
Nutrition
Calories:
279
kcal
|
Carbohydrates:
14.3
g
|
Protein:
17.2
g
|
Fat:
16.9
g
|
Saturated Fat:
4.7
g
|
Polyunsaturated Fat:
2.9
g
|
Cholesterol:
89
mg
|
Sodium:
496
mg
|
Fiber:
0.1
g
Pairing/Serving Suggestions For Tatsuta Age
Wondering what to serve alongside tatsuta age? No worries! In this section, I'll reveal five irresistible side dishes and accompaniments that I suggest pairing with your tasty Tatsuta Age.
Freshly cooked Japanese rice
Of course, tatsuta age and freshly prepared white rice make a great combination. The flavorful tatsuta age complements the warm Japanese rice perfectly.
Don't forget to look at my article/recipe on cooking Japanese rice without a rice cooker if you don't own one!
How to Cook Perfect Japanese Rice on the Stove
No rice cooker? No problem! With this fool-proof recipe, you can make delicious, fluffy and sticky Japanese-style rice on the stove perfectly every time!
Check out this recipe →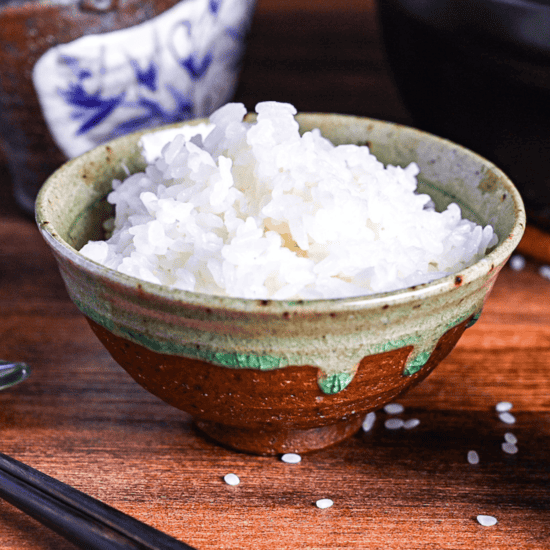 Miso soup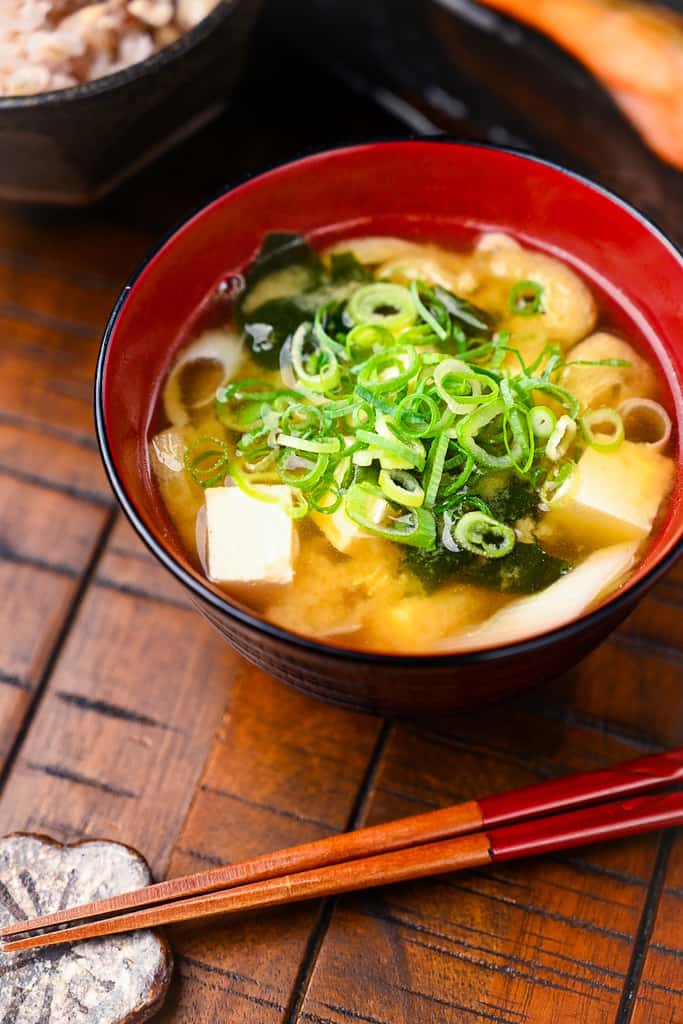 Tatsuta age, white rice, and miso soup create a timeless Japanese trio! Combining these three dishes gives you a delightful teishoku-style set meal.
Miso soup's versatility is a huge plus, as you can mix the ingredients and miso types for countless combinations. Look at my miso soup recipe or mushroom miso soup or plant-based miso soup to explore all the delicious variations!
If you're looking for another type of soup, kakitamajiru (Japanese style egg drop soup) is a great option as well!
Authentic Homemade Japanese Miso Soup (味噌汁)
Making authentic Japanese miso soup is surprisingly easy! This recipe will show you how to make your own homemade dashi stock and customize your miso soup using local vegetables and different kinds of miso paste!
Check out this recipe →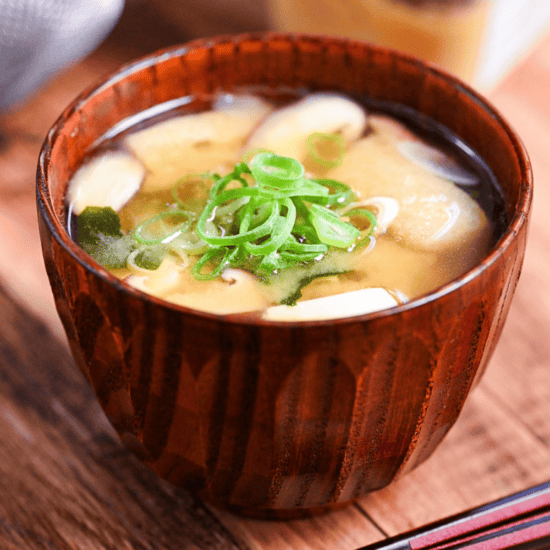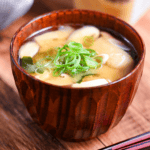 Pickled cucumber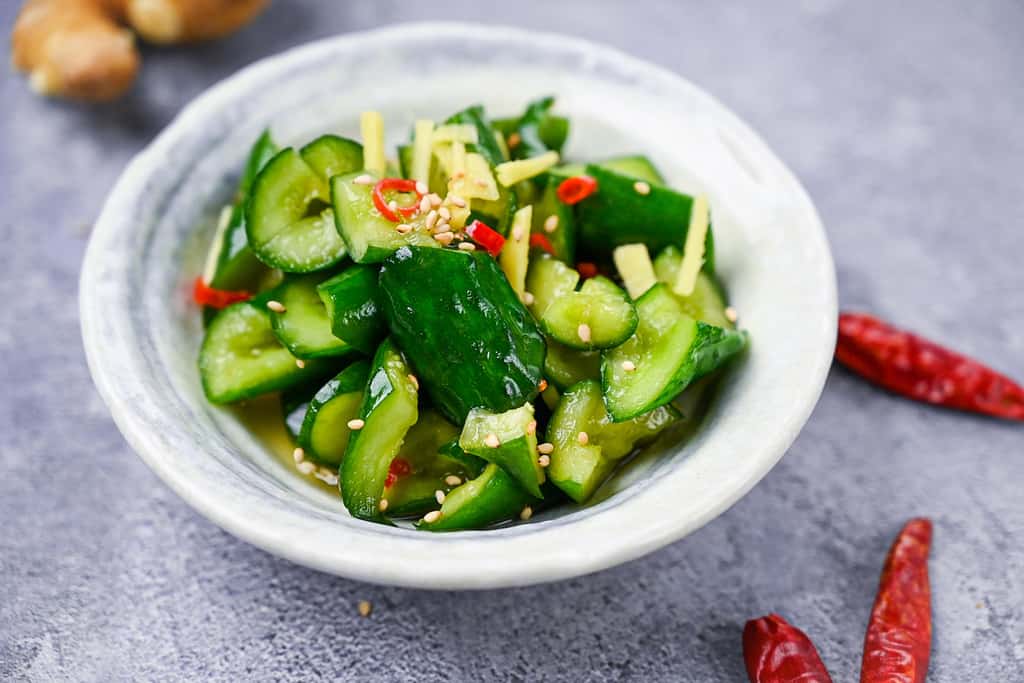 Pickled cucumbers are a traditional Japanese side dish. My recipe, featuring dried chili peppers and ginger, has a zesty and simple pickle. If you're looking for something unusual, I have wasabi pickled cucumber recipe as well.
Keep it ready, as it complements a wide variety of Japanese dishes!
Quick Japanese Pickled Cucumber with Ginger (Tsukemono)
How to make crunchy, refreshing Japanese cucumber pickles (tsukemono) with a ginger and chili kick. 
Check out this recipe →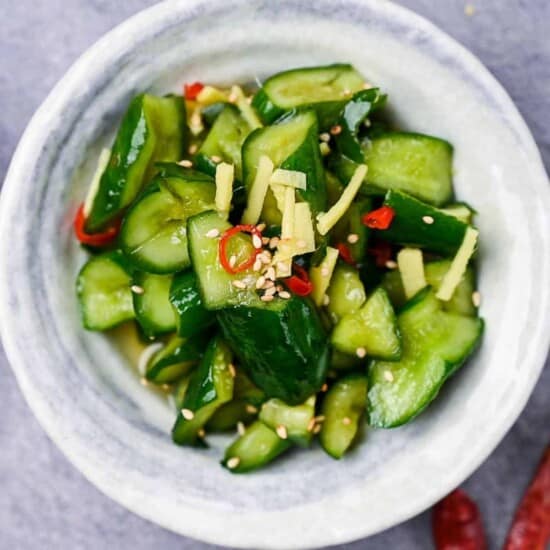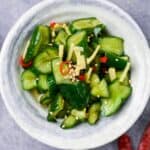 Kiriboshi Daikon
Kiriboshi Daikon no Nimono (切り干し大根の煮物) is a beloved Japanese side dish consisting of rehydrated strips of daikon radish simmered in a flavorful broth with carrots, shiitake mushrooms, and a choice of satsuma-age (fried fish cake) or aburaage.
The dish is often lightly sweetened and infused with dashi, resulting in a taste that complements rice dishes beautifully. It is a staple in many Japanese households, cherished as a popular and comforting side dish.
Simmered Kiriboshi Daikon Radish
How to make flavorful Kiriboshi Daikon no Nimono with strips of dried daikon radish simmered in a sweet and savoury Japanese sauce with carrots, shiitake mushrooms and fishcakes.
Check out this recipe →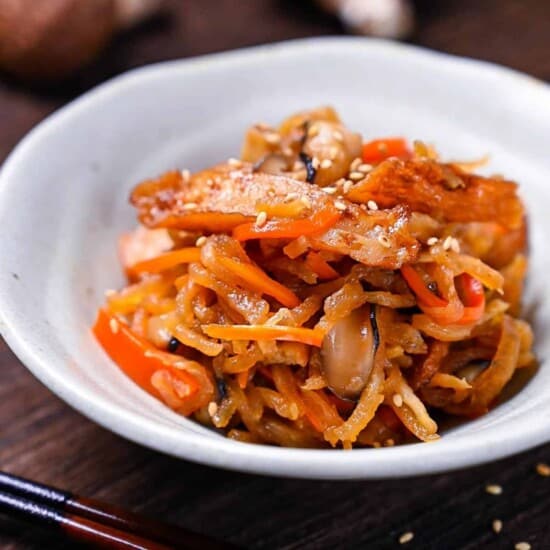 Addictive Salted Cabbage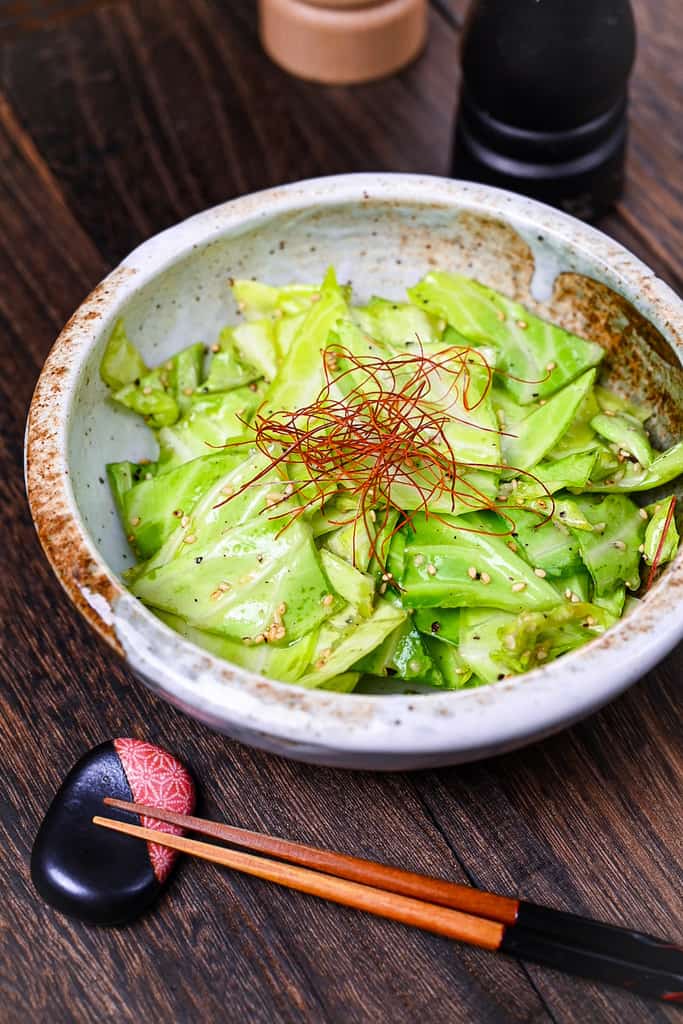 Japanese salted cabbage, also known as "yamitsuki" or "addictive" cabbage, is a simple yet incredibly delicious side dish. Raw cabbage is sprinkled with salt and other seasonings, resulting in a fresh and crunchy texture with added umami flavor.
Often served in izakaya or yakiniku restaurants, this dish is known for its addictive qualities, and some establishments even offer free refills. It's a quick, affordable, easy-to-make dish that will surely become a favorite. Try this izakaya-style recipe for a delightful 5-minute treat that you'll love!
Addictive Izakaya Style Salted Cabbage (Yamitsuki Cabbage)
How to make Izakaya Style "Addictive" Salted Cabbage.
Check out this recipe →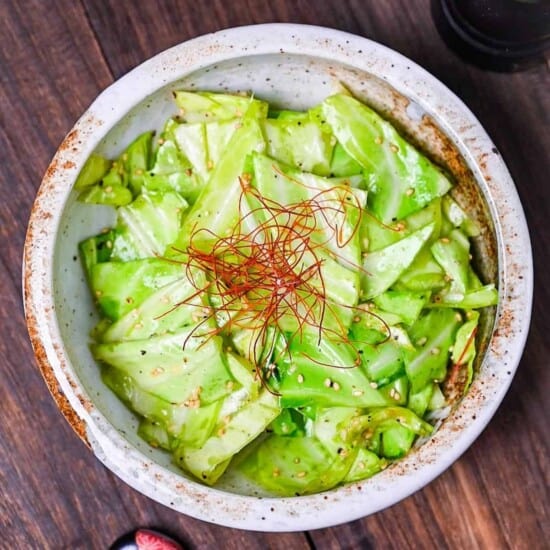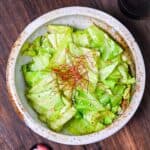 FAQ
What is Tatsuta-age Karaage?
Tatsuta-age (竜田揚げ) is a popular Japanese dish featuring chicken marinated in a soy sauce-based mixture, coated in potato starch, and deep-fried until golden and crispy. This delightful dish is a variation of karaage, a Japanese cooking technique for frying. The name "Tatsuta" is derived from the reddish color of the soy sauce during frying, resembling the Tatsuta River adorned with autumn leaves.
What is tatsuta age in English?
It can be translated as Japanese-style marinated fried chicken.
What is the difference between Karaage and Tatsuta age?
It is indeed a complex and subtle distinction. While traditionally karaage referred to a frying method without marinating, in modern times, both karaage and tatsuta age can involve marinating the ingredients. The main differentiation lies in the coating used, with karaage often using a batter made with flour and tatsuta age being dusted with potato starch. However, these definitions can vary among individuals.