Turn your favorite ingredients into delicious tempura with this light and crispy Japanese tempura batter! Using my tips and tricks, you can achieve perfect tempura every time!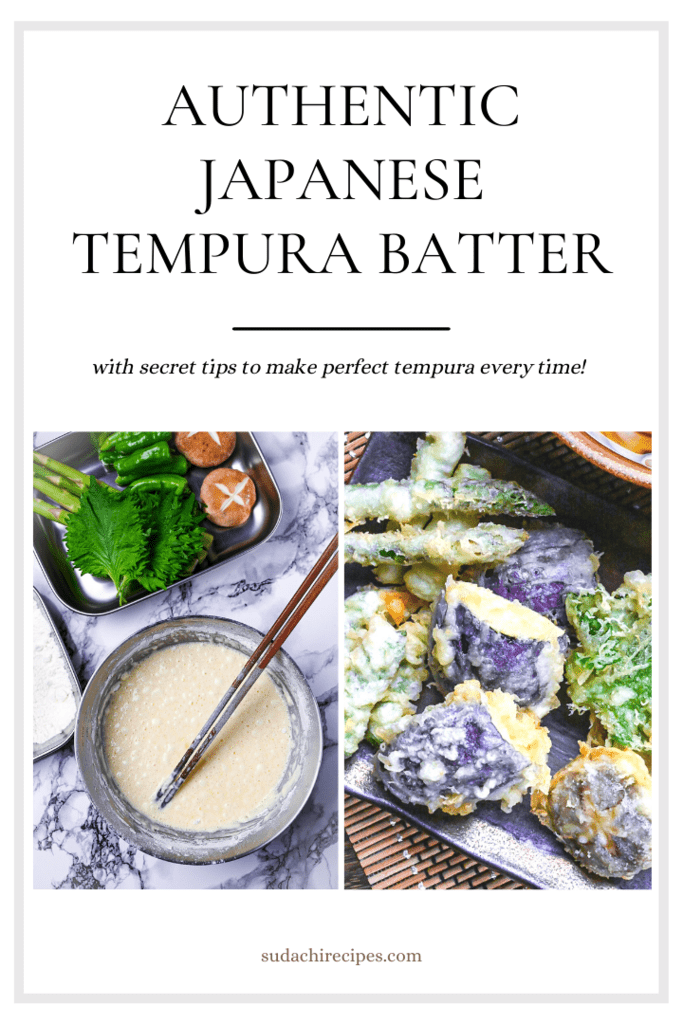 Disclaimer: This post contains Amazon affiliate links. Sudachi Recipes earn a small percentage from qualifying purchases at no extra cost to you. See disclaimer for more info.
What is Tempura Batter?
Tempura is a Japanese dish with a long history. It is commonly made with seafood or vegetables coated in a light batter made from a simple mixture of flour, egg, and water which is then deep-fried.
Despite its world-renowned fame as a Japanese dish, did you know that tempura actually originated from Portugal? It was inspired by a dish called "Peixinhos da Horta" and was introduced to Japan in the 16th century.
Tempura started its journey in Nagasaki Prefecture and then eventually spread to the east of Japan, becoming one of the "Three Flavors of Edo (Tokyo)." Before that point, there was no culture of deep frying or cooking with a batter.
It's interesting to note that Portugal was one of the few countries that Japan traded with at the time, and the influence of Portuguese culture can be seen in other traditional Japanese dishes too. In fact, there are even a number of Japanese words that originated from Portuguese including the word "tempura" itself, which is believed to come from "tempero" which means "seasoning".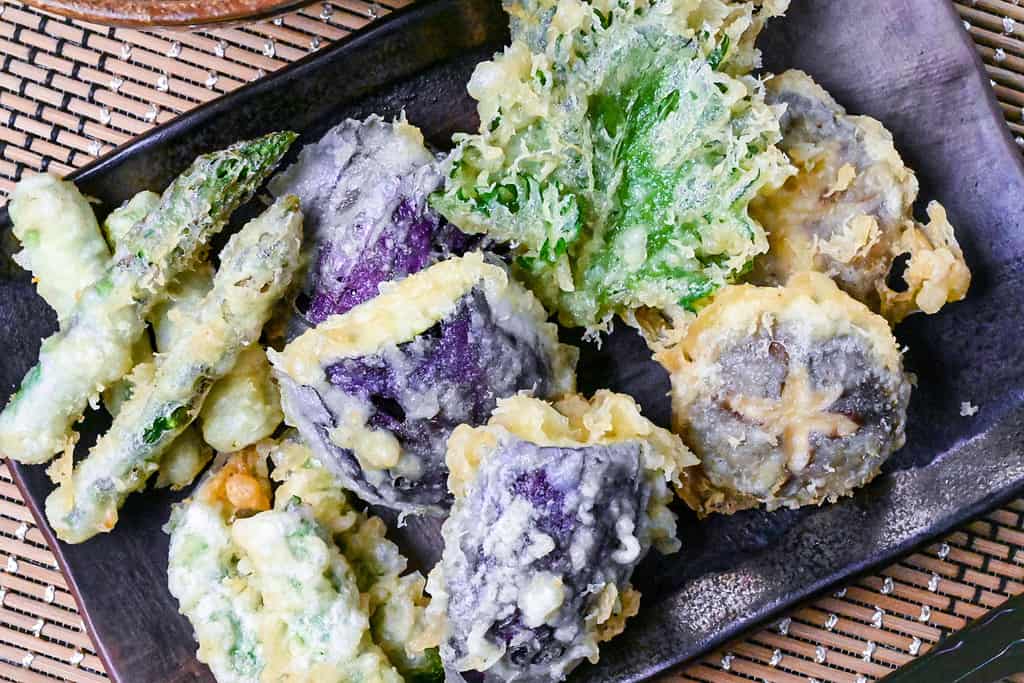 How I Developed This Recipe
When it came to developing this tempura batter recipe, authenticity was the key.
Although there is no right or wrong, the batter used in "tempura" varies even within Japan, with differences between what you would find in a specialty restaurant versus what you could buy at a supermarket. Tempura is often sold outside of Japan with thicker, fritter-like batter.
In my opinion, the ideal tempura allows the natural flavors of the ingredients to shine through in a thin, crispy batter that doesn't overpower the dish.
To achieve this, I've developed an authentic batter that resembles that of a high-end tempura restaurant without any added flavors or salt. It can be enjoyed simply with salt or dipping sauce at the end.
After many attempts, I was able to create THE light and crispy batter. Give it a try!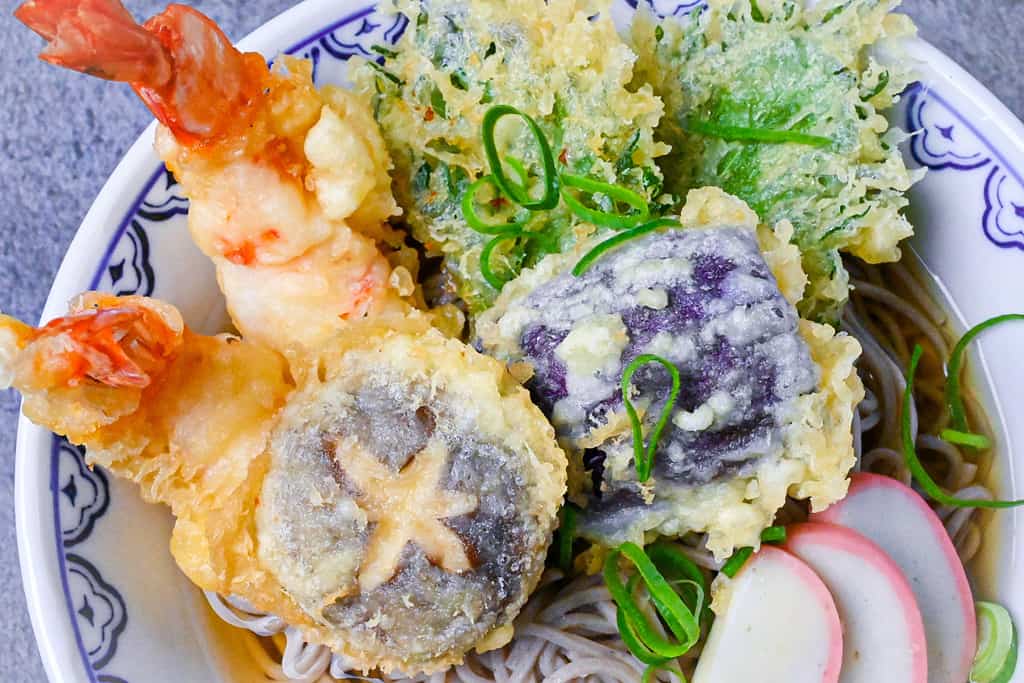 Popular Ingredients to Use for Tempura
Ingredients used for tempura are called "tane" (タネ). Although there is no set rule, tane is made up mostly of seafood or vegetables.
Here is a list of some of the most commonly used "tane" (tempura ingredients) in Japan:
Squid
Kakiage (mixed vegetable tempura)
Pumpkin
Conger eel
Sand borer
Lotus roots
The list is based on the ranking done by Livedoor News.
Feel free to click on the links to see my specialized recipes and cooking times for each ingredient. Please note that my chicken tempura recipe uses a slightly different batter than the recipe below.
There is no doubt that shrimp tempura is the king of tempura, I think everyone in Japan would agree. But other than shrimp, my personal favorite is eggplant tempura! How about yours? Let me know your favorite in the comments below!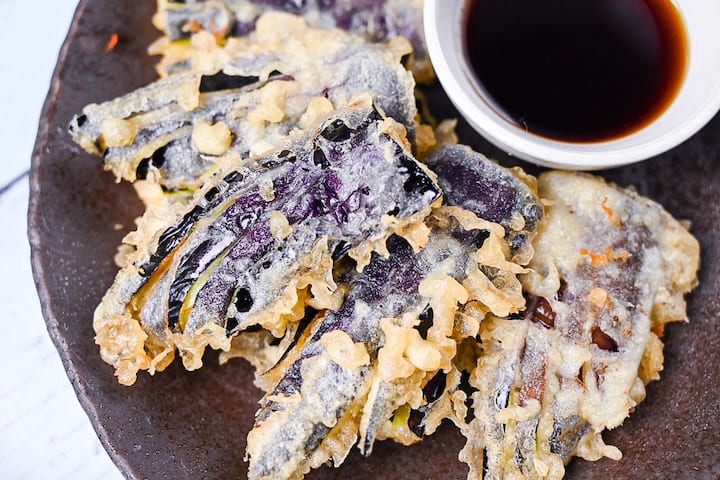 What You'll Need for This Tempura Batter
Cold Water: In my experience, using ice-cold water is crucial for this tempura batter. It helps prevent gluten formation, ensuring that your tempura turns out light and puffy when fried.
Sparkling Water: I use sparkling water to amp up the crispiness. The carbon dioxide in the sparkling water gives the batter an internal heat boost, resulting in an even crisper finish.
Potato starch: While I often use potato starch, other options like cornstarch or tapioca starch work just as well. Adding these to the flour helps inhibit gluten formation, which is vital for that perfect crispy tempura.
Cake Flour: For the lightest and crispiest tempura, minimizing gluten is the name of the game. I recommend using cake flour. Strong flour, like bread flour, can lead to a batter that's too heavy and sticky, so avoid using any of these.
Chilled Medium Egg: This is an essential ingredient. However, if you're making small batches, substituting with egg mayonnaise can be a handy trick. Typically, one egg can be substituted with 1 tbsp of mayonnaise.
Cooking Oil: When frying tempura, neutral oils with high smoke points are crucial. Think canola, sunflower, or peanut oil. But I often lean towards rice bran oil and extra virgin (white) sesame oil for that perfect tempura fry. Many expert tempura chefs in Japan opt for the extra virgin sesame oil. While it makes a light and crispy batter, it's pricier.
Step-by-step Process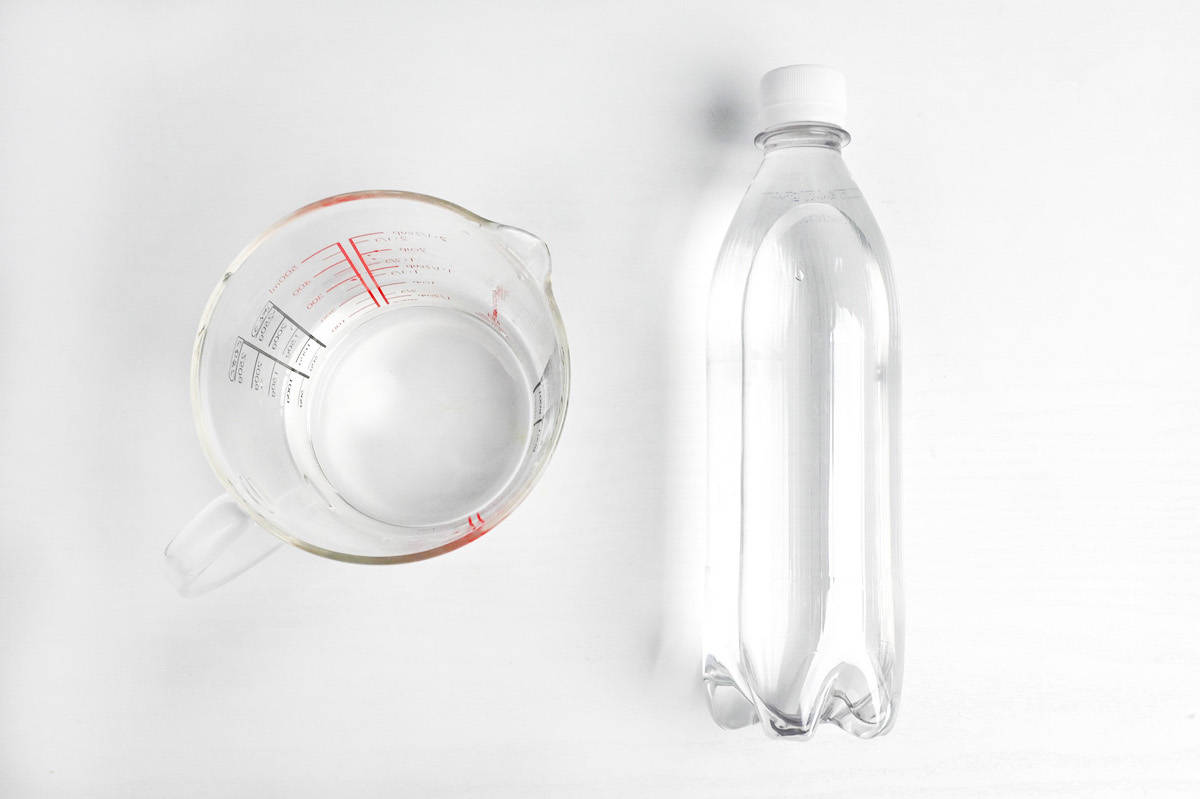 Start by measuring out cold water into a jug. Pop it into the fridge for about 20-30 minutes. For sparkling water, use a chilled, unopened bottle and measure out right before making the batter.
DO USE ICY COLD WATER (DON'T USE WARM WATER)
To prevent gluten formation in tempura batter, using ice-cold water is crucial. Cold batter mixed at low temperatures delays gluten formation and reacts better with hot oil, resulting in puffier, lighter tempura.
Sift together potato starch and cake flour in a bowl, and give it a good mix. Again, chilling the dry mix helps the tempura get that perfect crispiness. So, into the freezer it goes for 20-30 minutes.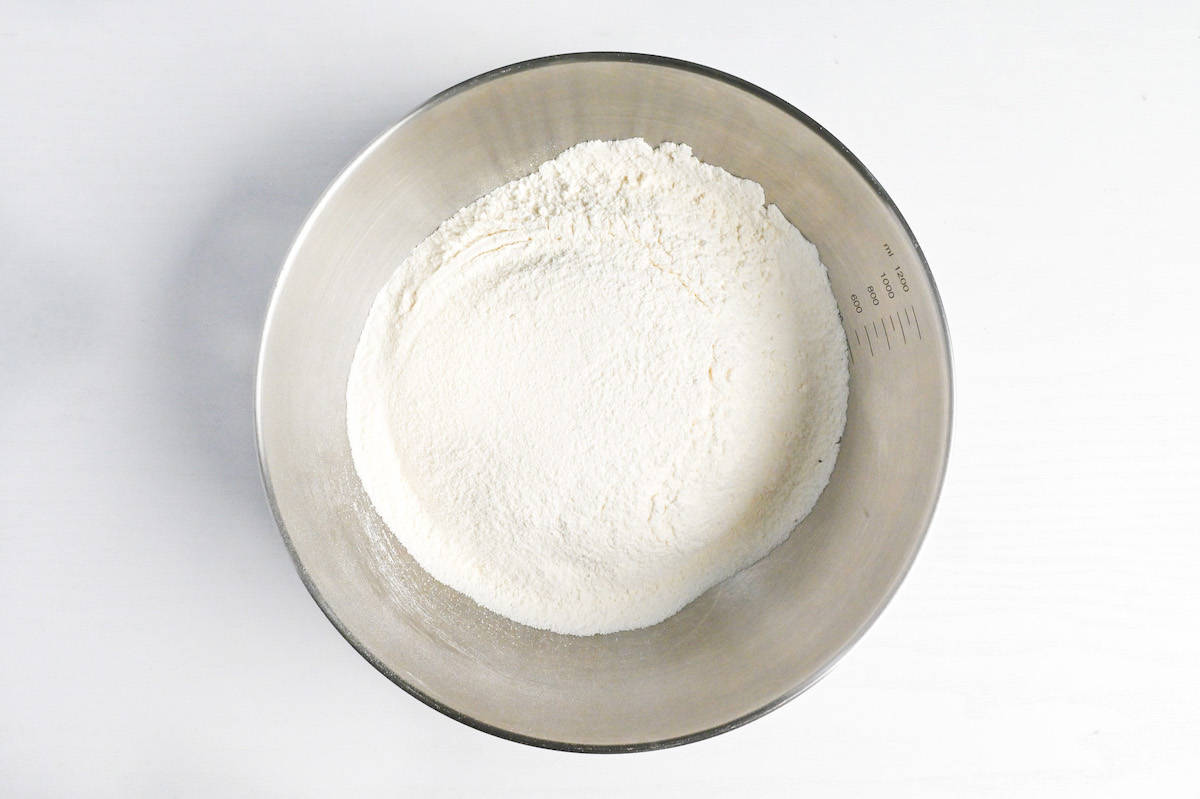 Chilling everything is the key!
DO USE CAKE FLOUR (DON'T USE BREAD FLOUR)
For tempura, use low-protein wheat flour like cake flour. Avoid strong flours like bread flour to prevent a sticky and heavy batter.
Preparing Tempura Ingredients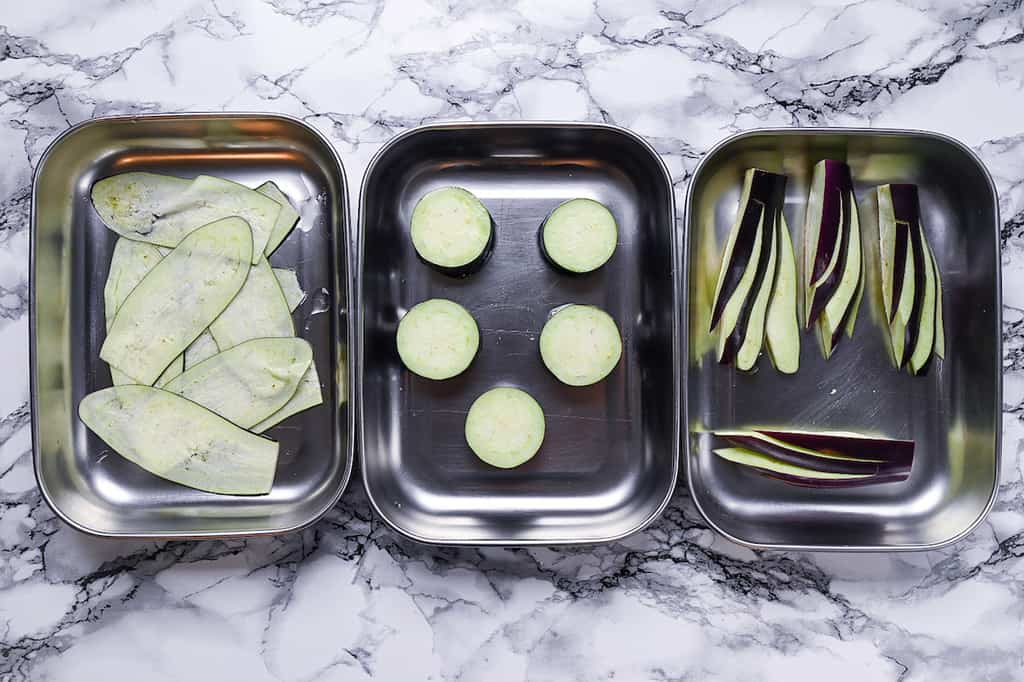 While our mixtures are chilling, let's get our tempura ingredients ready. Wash, cut, and pat them dry with a paper towel. Trust me, dry ingredients fry better.
I currently have specific instructions for shrimp, eggplant, and sweet potatoes in separate posts.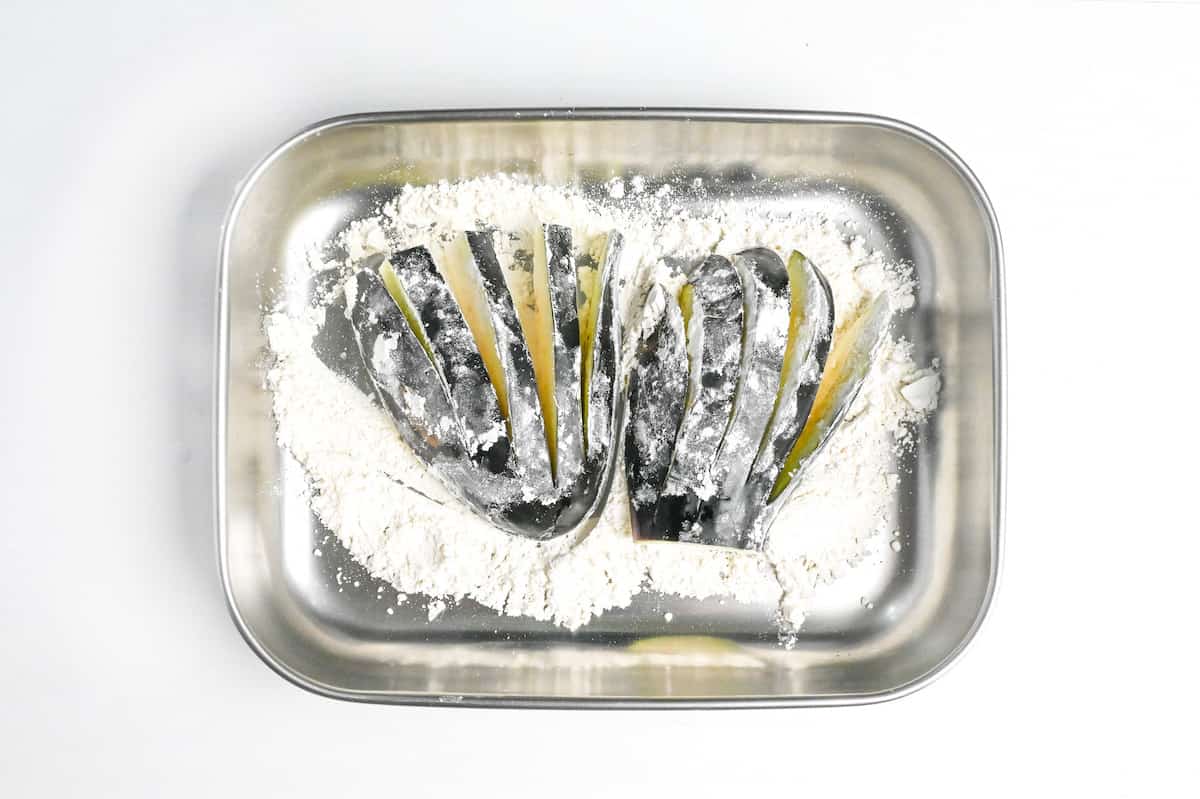 Dry ingredients with kitchen paper and dust with a small amount of flour to help the batter stick.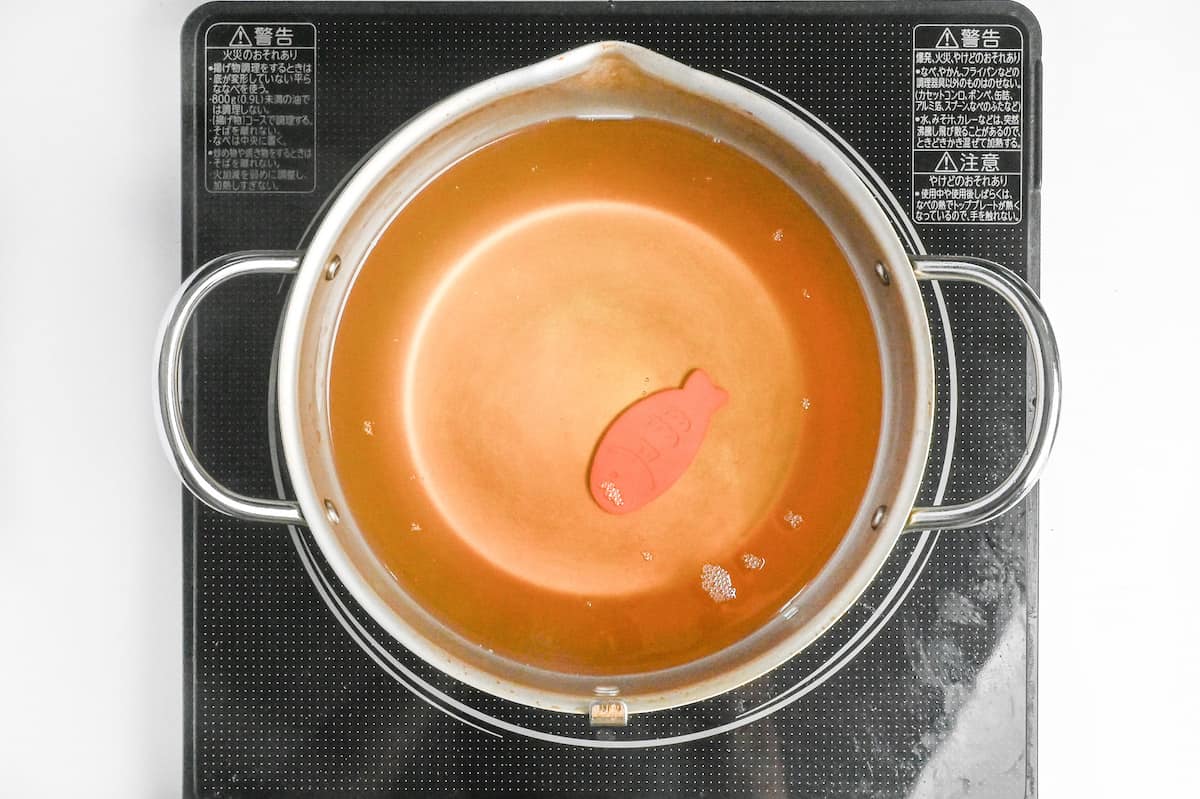 Once everything is thoroughly chilled, it's time to heat our oil. Aim for a temperature of 180°C (356°F). You might need to adjust the temperature for specific ingredients (check the post above for details).
I highly recommend using a contactless cooking thermometer for accuracy.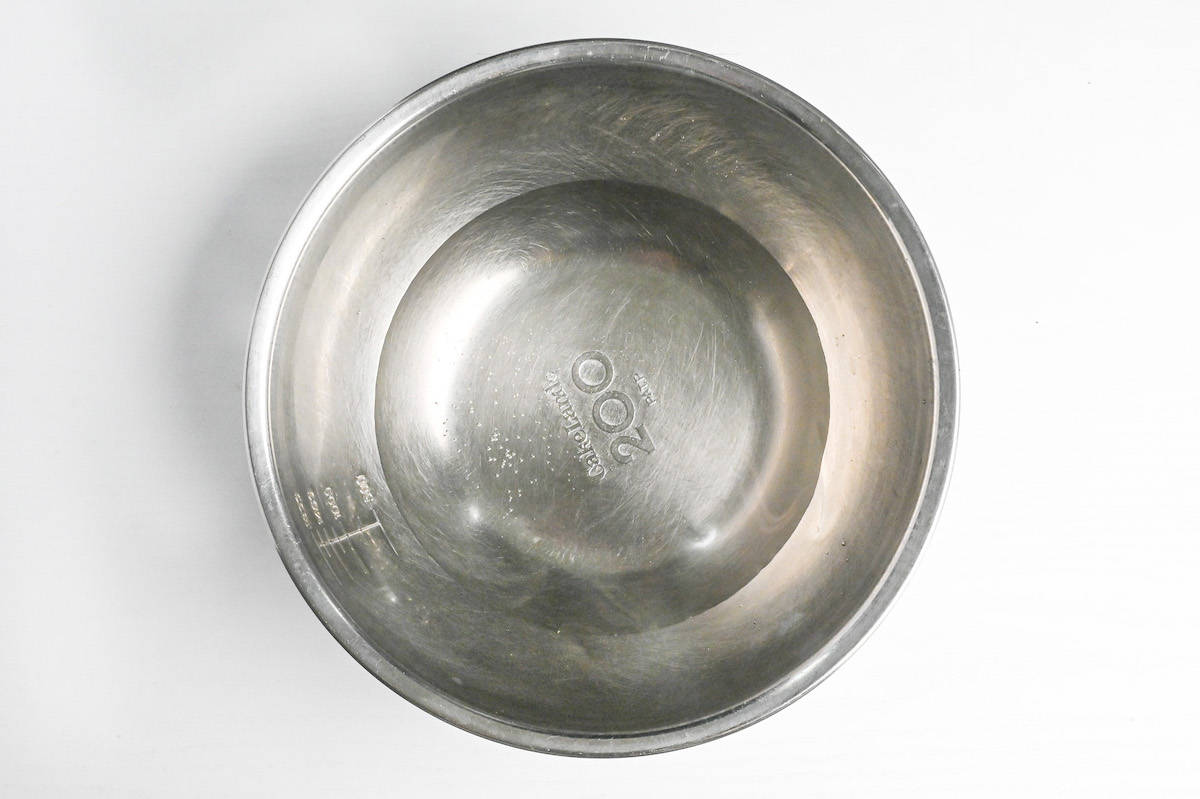 Pour the chilled water and sparkling water into a bowl. Crack in an egg and give it a gentle whisk.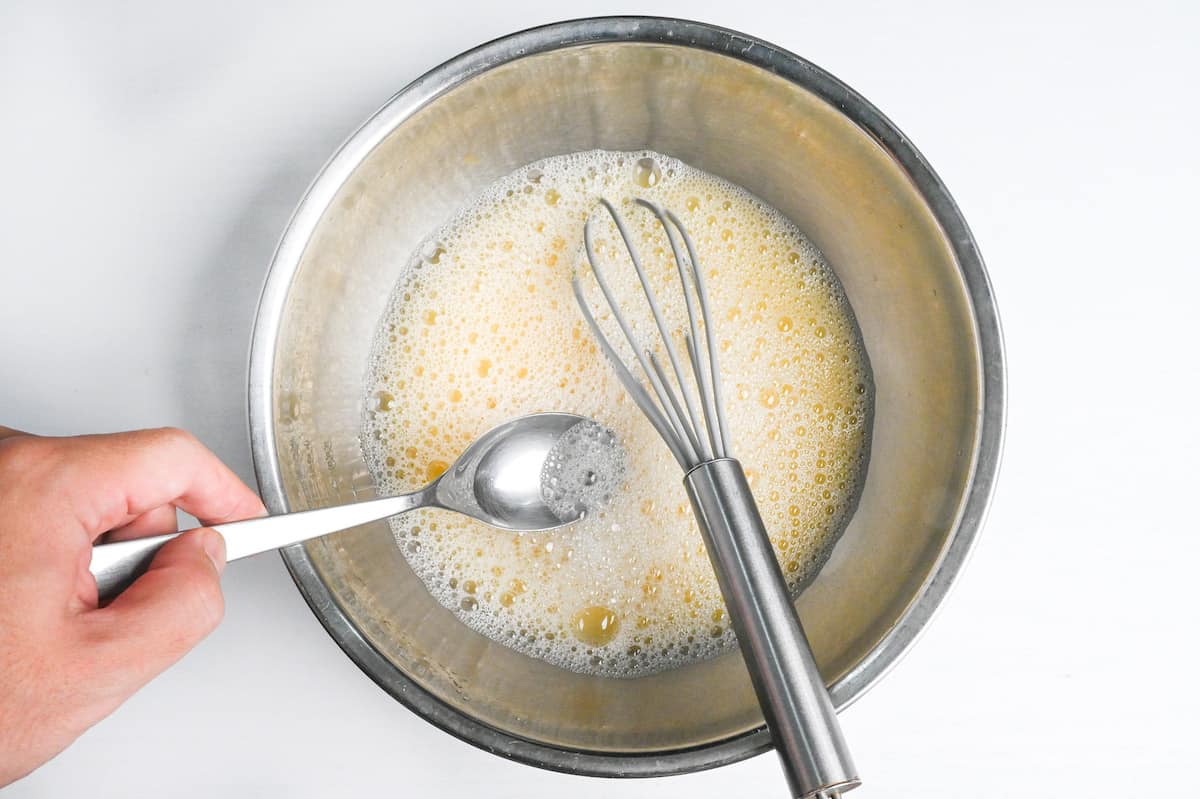 REMOVE FOAM FROM WHISKED EGG
If you see any bubbles or foam, remove this foam with a spoon to prevent stickiness or burning in the batter.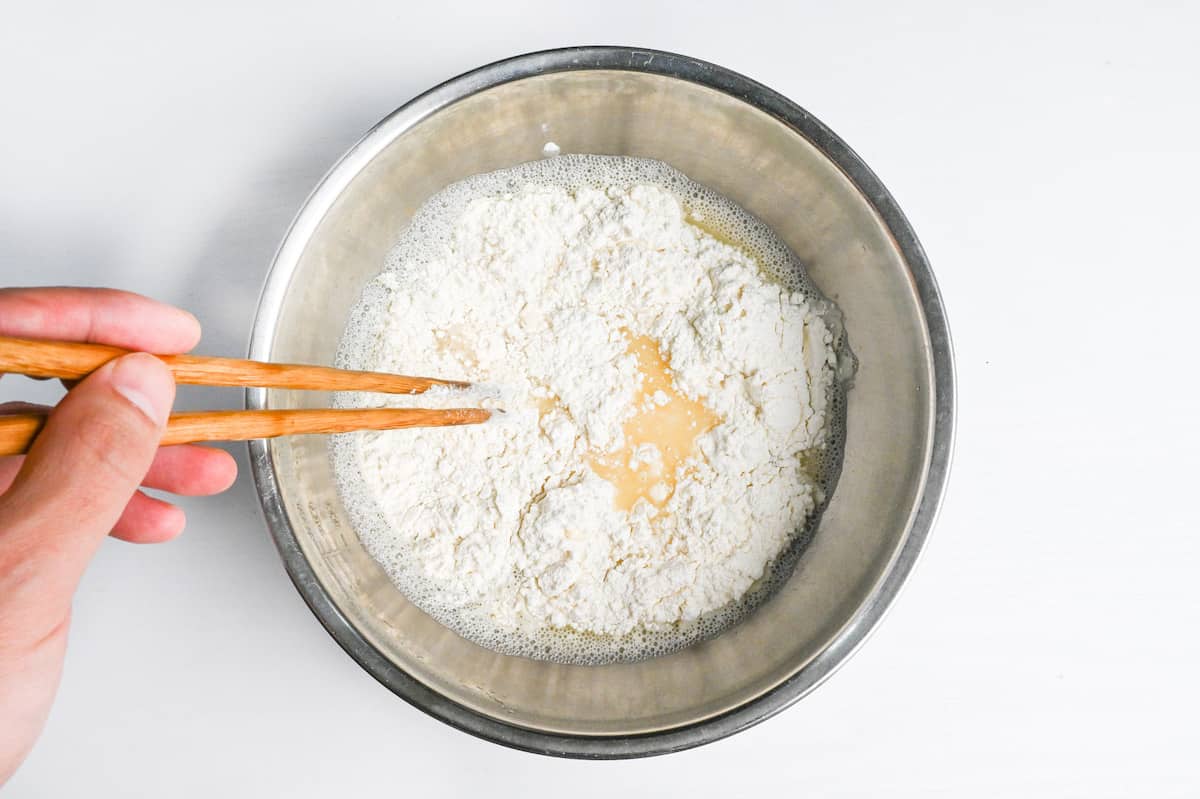 Add the sifted flour and starch in thirds, gently mixing with chopsticks. Remember, no vigorous whisking as this can start to form gluten. We want a light batter.
DON'T OVERMIX
For tempura batter, lumps are preferable to a smooth mix. Overmixing causes gluten formation, leading to chewy, not crispy tempura, and it won't have the desired bubbly appearance. Mix flour and water roughly with chopsticks, not a whisk, and leave some lumps.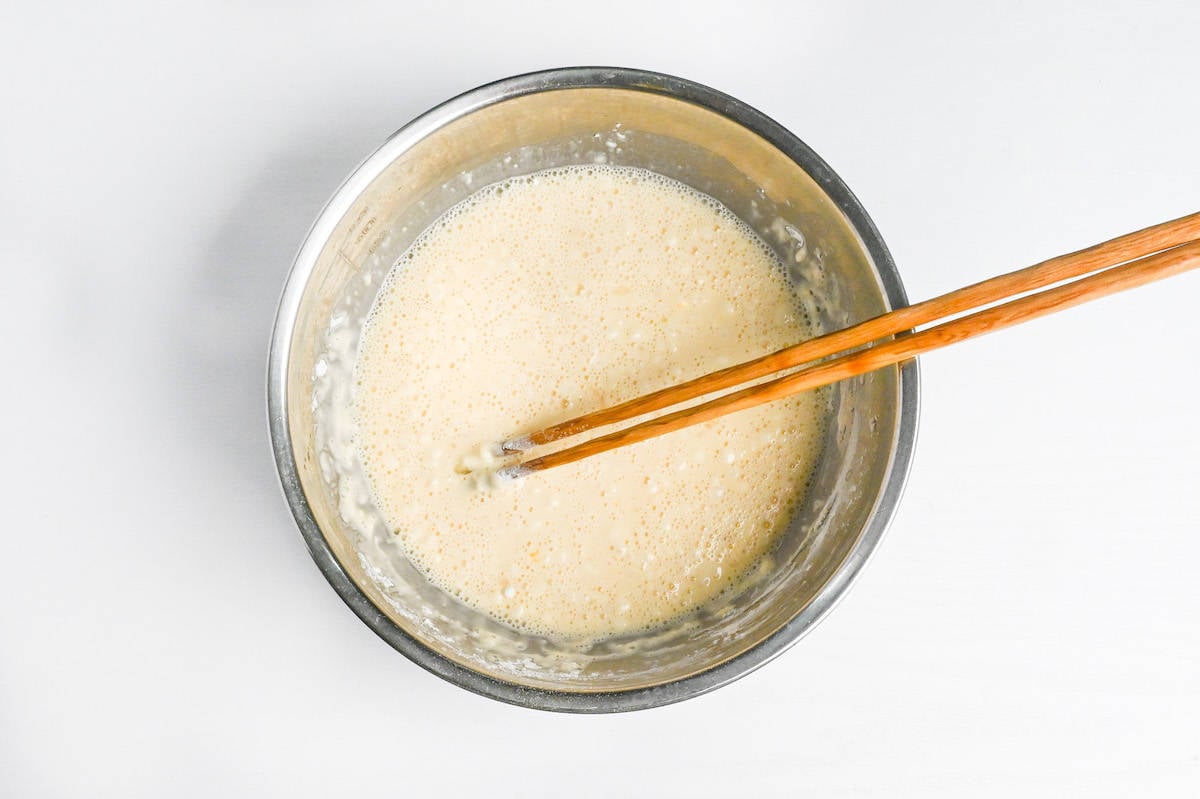 Batter left sitting increases gluten formation, resulting in chewy, thick tempura. Instead of pre-mixing beforehand, chill ingredients separately and combine right before frying for optimal texture.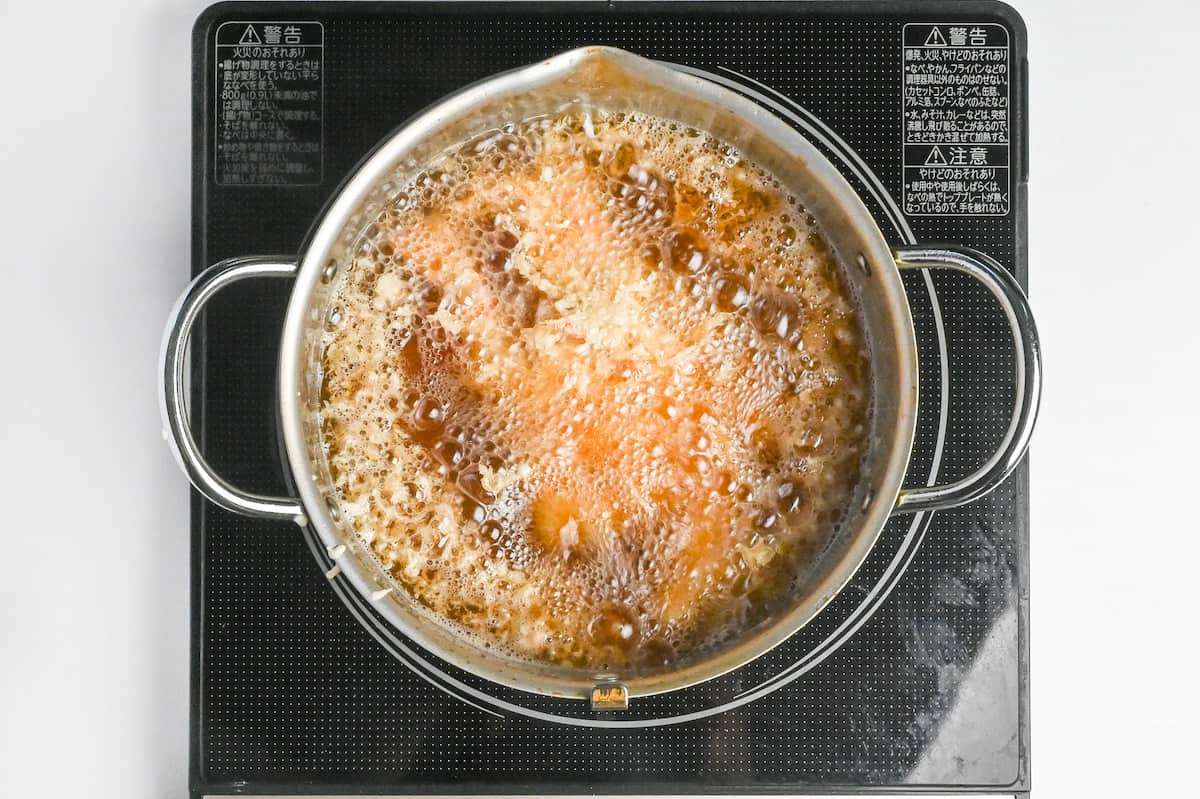 Test your oil with a drop of batter. If it sizzles and floats, you're good to go. Lightly coat your ingredients in flour, dip them in the batter, and carefully lower them into the hot oil.
Fry until they're crispy but not too golden. I find frying one type of ingredient at a time ensures even cooking.
Drop a couple of ice cubes
If you make a big batch, drop in a couple of ice cubes to keep the batter cold.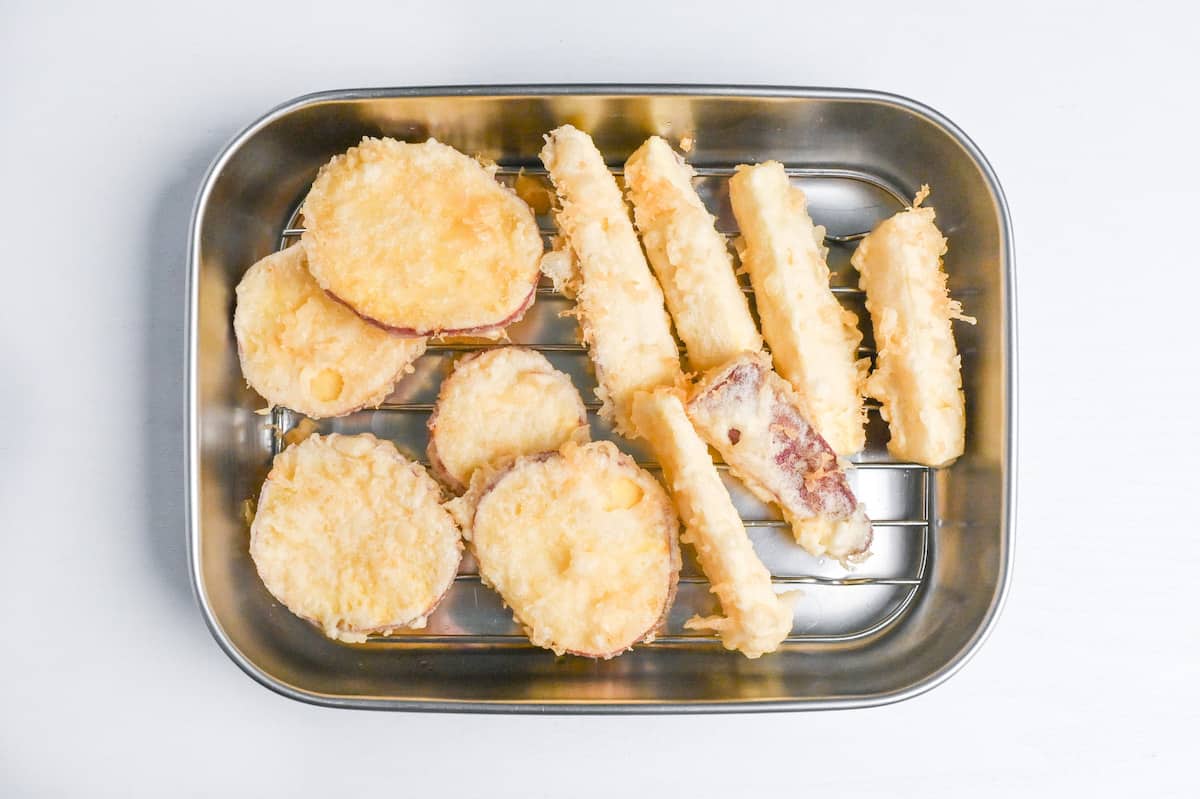 Once fried to perfection, transfer the tempura to a wire rack. This lets any extra oil drip away.
Now, all that's left is to serve and enjoy with either salt or tempura dipping sauce!
Use cake flour
Sift flour
Use icy cold water
Remove foam from the whisked egg
Leave some lumps
Make the batter right before frying
Use bread flour
Leave the mixed batter out
Use warm water
Leave foam/bubbles in the whisked egg
Overmix/Make it smooth
Extra Useful Tips and Tricks
Use mayonnaise instead of egg if necessary: While I prefer using eggs for tempura batter, using mayonnaise as a substitute can be convenient for making small batches and avoiding leftovers. For small batches, mayonnaise is more manageable than measuring a fraction of an egg. Typically, one egg can be substituted with 1 tbsp of mayonnaise. But remember this only works with mayonnaise that contains eggs like Kewpie mayo.
Dry and dust with flour: A common issue with tempura is the batter not sticking. To prevent this, dry the ingredients with a paper towel and coat them with a light flour layer before dipping them in the batter. This is especially crucial for shrimp and fish.
Clean oil and make tenkasu: During tempura frying, bits often break off and float in the oil. To maintain oil quality, remove these bits with a fine mesh spoon between batches; otherwise, they can burn, making the oil bitter and discolored. These tempura flakes, called "tenkasu" (天かす), are useful. They can be used to top udon noodle soups or be used in dishes like devil's onigiri. To make more tenkasu, drizzle the leftover batter into the oil. After frying, drain them on kitchen paper and store them in the freezer in a sealable freezer bag.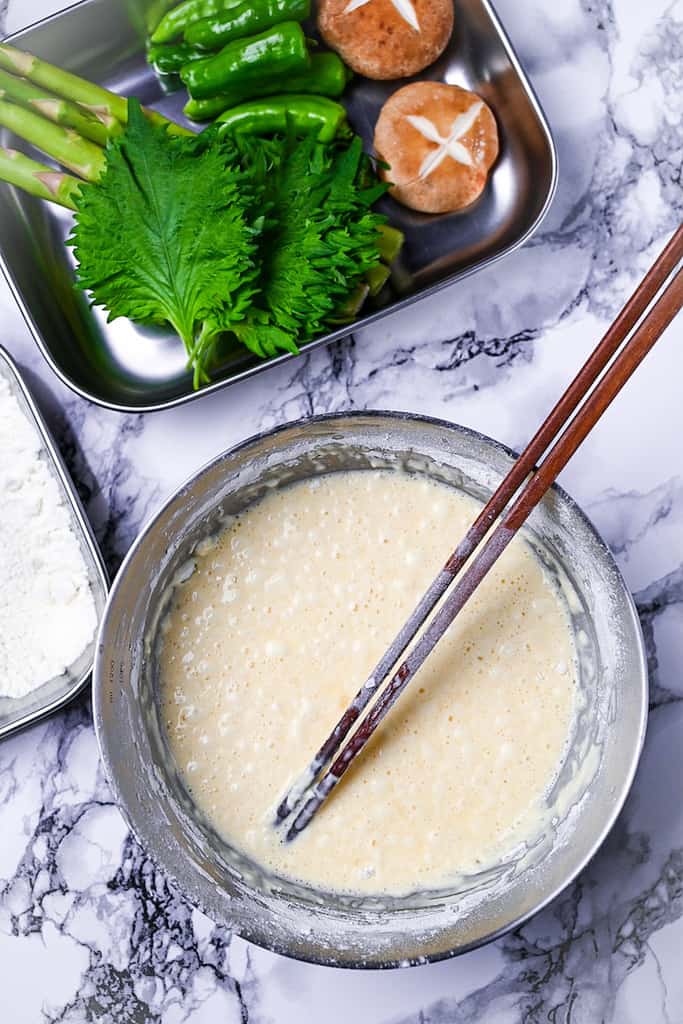 What to Eat with Tempura
When at home, we rarely eat tempura on its own. That only happens in expensive specialist tempura restaurants.
Here are a few examples of Japanese dishes that are served or made with tempura:
Tendon (rice bowl with tempura)
Tempura udon (udon noodles soup with tempura)
Tempura soba (soba noodles soup with tempura)
Zaru udon (cold udon)
Zaru soba (cold soba)
Tenjyu (Tempura on rice in a box)
Tentoji (Tempura on rice with egg)
My personal favorite is zaru udon with tempura in summer! It's the best!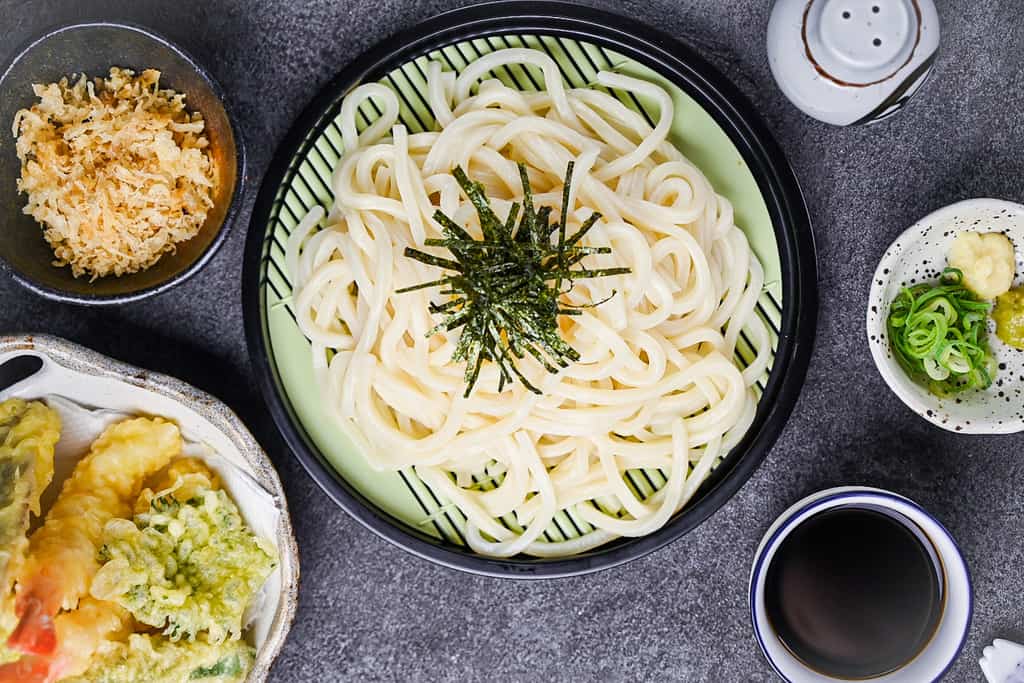 The Japanese Way to Eat Tempura
When it comes to eating tempura in Japan, there are several common ways to enjoy it.
Rather than eating it alone like a fritter, we typically dip it in a special tentsuyu sauce, eat it with salt (especially in high-end tempura restaurants), or drizzle it with a thick and sweet tendon sauce (for tendon).
The batter itself is lightly salted and not flavored in order to allow the unique flavor of each ingredient to shine through. This tempura batter recipe is made in a simple and authentic way, but it may not be suitable for certain dishes like rolled sushi or tenmusu due to the thin coating.
In Japan, sushi with tempura is usually served as nigiri sushi with the tempura on top of the rice, drizzled with a special sweet sauce.
If you want to use this recipe for sushi, nigiri style and sweet tempura sauce are a must. Tempura can also be used in other dishes such as tempura udon or tempura soba.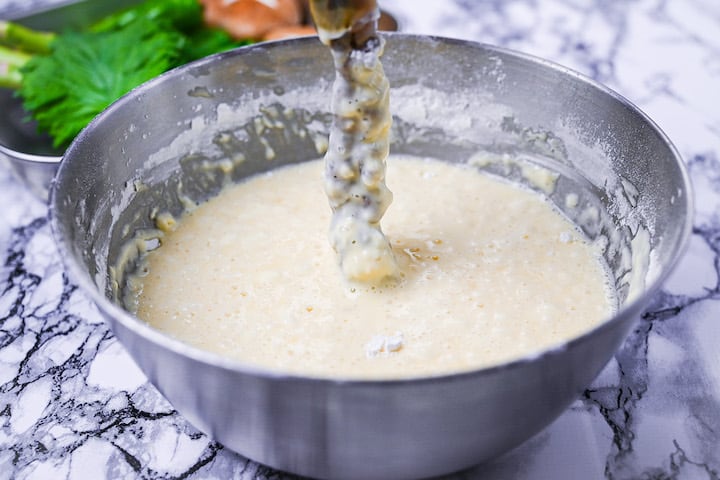 How to Cook Tempura Dishes by Ingredients
Despite what it seems, Japanese tempura is very delicate, and actually very hard to make perfect. Each ingredient requires a different temperature and preparation.
In some cases, you need to modify the batter slightly to make it work every time.
In this section, I will add specific processes and ideas to cook tempura by ingredient. I will keep adding more and more when I make individual tempura recipe posts here.
Chicken Tempura (Toriten)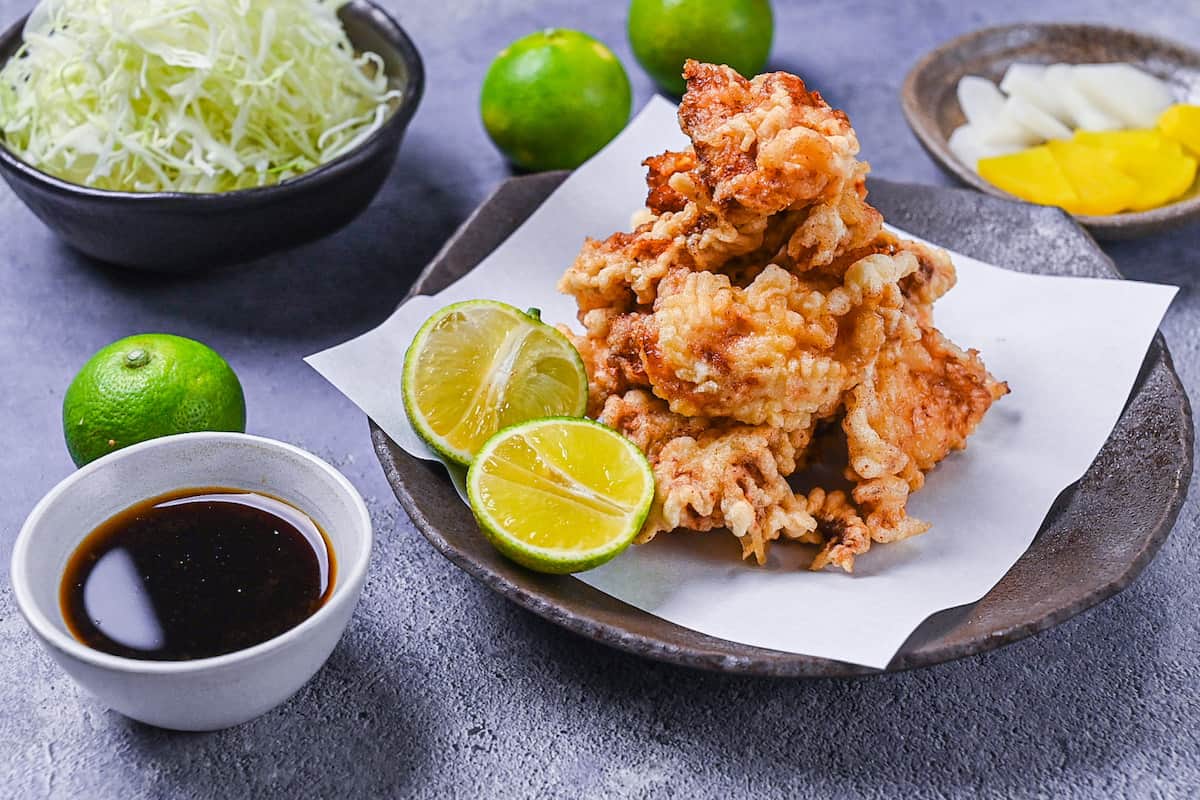 I understand a lot of people want to use this batter for chicken, but I personally do not recommend it, especially for chicken breast. It's because this tempura batter is very thin and the surface of the chicken breast is so smooth.
For the best result for chicken tempura, I recommend using my toriten (regional chicken tempura) batter, which is flavored and a lot easier to work with. You can check out the toriten batter using the link below!
Oita Style Chicken Tempura (Toriten)
How to make light and crispy Oita Style Chicken Tempura (Toriten) with a refreshing homemade citrus dipping sauce.
Check out this recipe →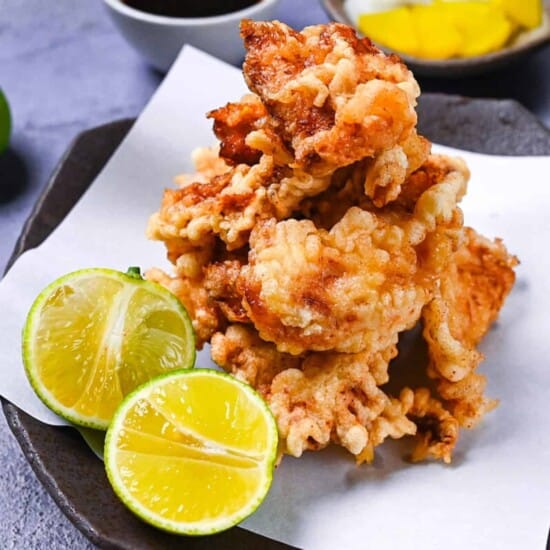 Shrimp tempura (Ebiten)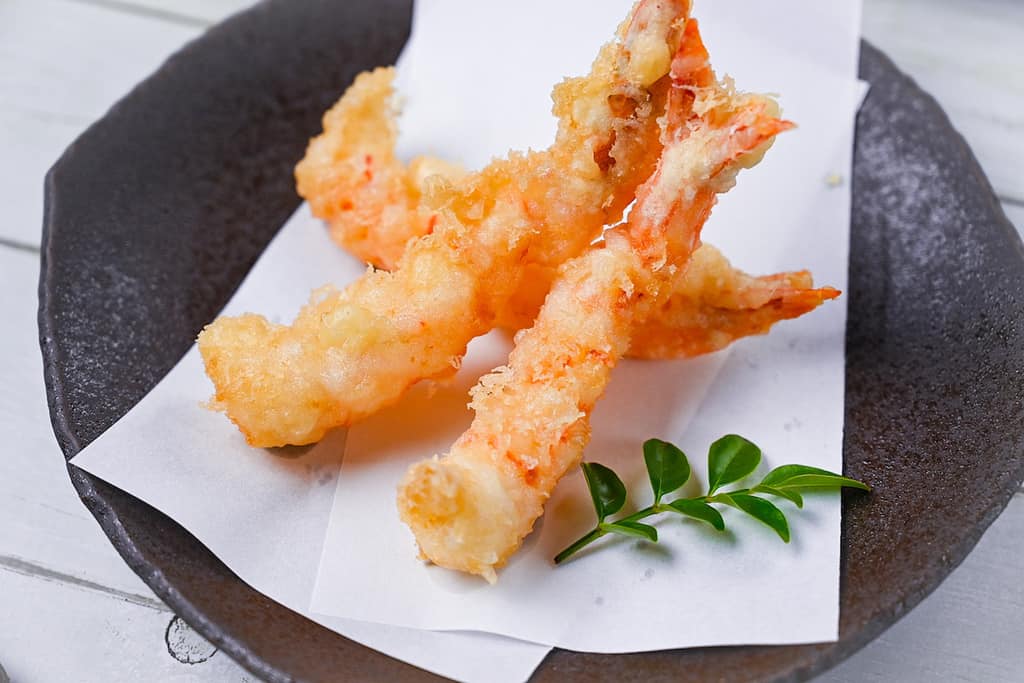 Shrimp tempura, known as "ebi no tempura" or "ebi ten" in Japan, is a popular dish recognized for its tender shrimps encased in a light, crispy batter.
This versatile dish can be relished on its own or partnered with other Japanese specialties like udon soup (shrimp tempura udon), tempura soba, tendon (tempura rice bowl), or even onigiri rice balls (tenmusu).
The choice of shrimp/prawn plays a key role in the making of tempura. The main types include Japanese Tiger Prawn (Kuruma Ebi), Black Tiger Prawn (Giant Tiger Prawn), and Whiteleg Shrimp. Dive into this recipe to discover how easy it is to create this flavorful, crispy delicacy in your own kitchen!
Shrimp Tempura (Crispy Japanese Ebiten)
How to make a small batch of Ebiten, light and crispy Japanese shrimp tempura made with juicy prawns coated in a homemade tempura batter and fried to perfection!
Check out this recipe →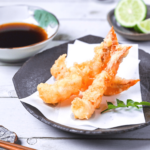 Eggplant Tempura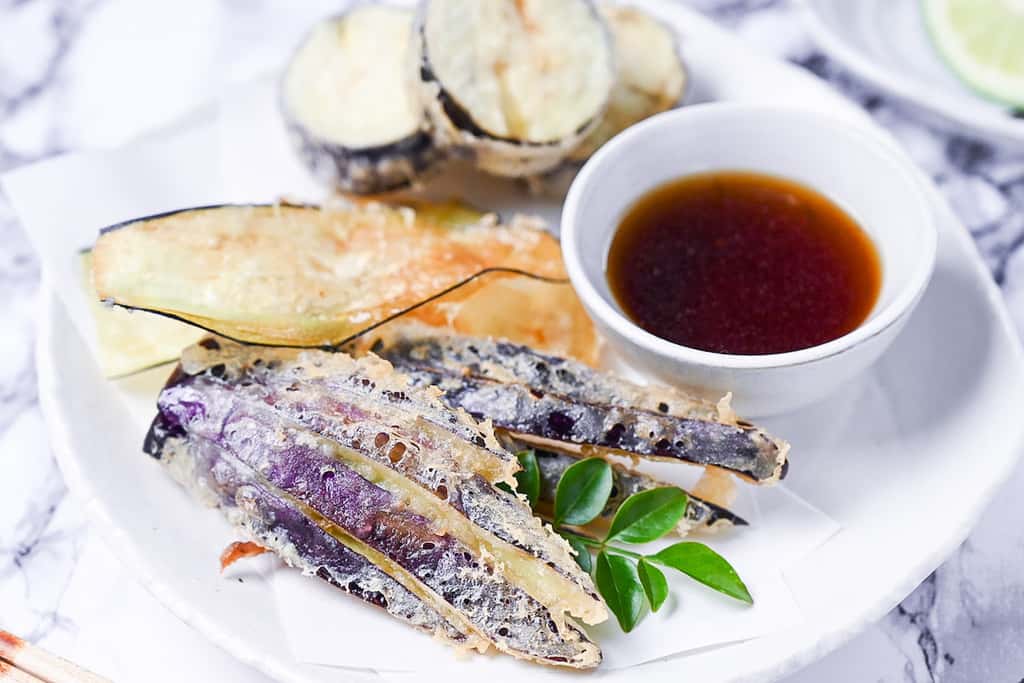 Eggplant, or "nasu" as it's known in Japan, makes for exquisite tempura with its vibrant purple skin and soft, succulent flesh. Its versatility in cutting and presentation methods offers an impressive visual treat.
This eggplant tempura recipe guides you through three popular ways of serving eggplant tempura in Japan, enabling you to achieve a delectable blend of presentation and texture.
3 Ways to Make Eggplant Tempura
Three ways to make deliciously light and crispy tempura using tender Japanese eggplant and homemade tempura batter.
Check out this recipe →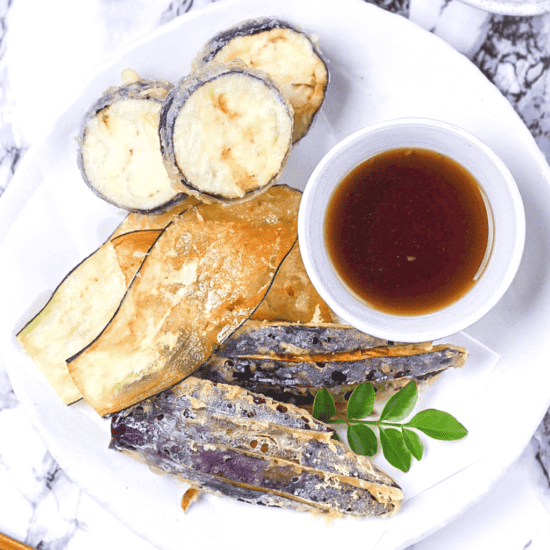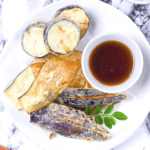 Sweet Potato Tempura
Sweet potatoes make a delightful ingredient for tempura, owing to their charming reddish-purple skin, delectably sweet and creamy core, and versatile cutting and presentation possibilities.
This sweet potato tempura recipe takes you through three unique ways to cut and present sweet potato tempura, adding a dash of creativity to your culinary skills.
Sweet Potato Tempura (3 Japanese Ways to Make)
Three different ways to cut and make Japanese sweet potato tempura with delicious homemade batter. Enjoy a unique experience every time!
Check out this recipe →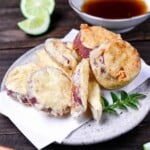 FAQ and Troubleshooting
Can I use this batter with chicken?
You can with chicken thigh, but I do not recommend using it with chicken breast. This tempura batter is very thin and the surface of chicken breast is too smooth for it. For best results, I suggest using my toriten batter (regional chicken tempura) for any type of chicken.
Is this suitable for tempura sushi?
Yes and no. This would not particularly be suitable if you're thinking of using tempura in a rolled sushi (in fact, we rarely put tempura for rolled sushi in Japan). If you want to use it for rolled sushi, you would need thicker batter like ebi furai. However, if you put the tempura on top of rice (nigiri style), it will work and that's how we usually combine tempura and sushi in Japan.
I'm not getting much flavor from the batter, is that normal?
In Japan, tempura batter is intentionally plain. There are two reasons for this. Firstly, the batter is meant to be subtle so that the flavor of each ingredient can come through. Secondly, tempura is typically enjoyed with a dipping sauce or salt, depending on the restaurant. Some places serve it with a sweet sauce, such as on top of a tempura rice bowl. So, it's normal for authentic tempura batter to be plain in taste.
Can I use this batter with air fryer?
Unfortunately not. Because this batter is thin, it is not suitable for air fryer cooking and you would need a tempura recipe specifically created for air fryer use.
What is the ideal temperature for cooking tempura?
The best temperature range for deep frying tempura is between 160°C (320°F) and 190°C (375°F). However, the exact temperature may vary depending on the type of ingredient used, its size, texture, and how it's cut. I have created a guide for popular ingredients, which can be found above. Additionally, I will continue to add individual tempura recipes for more guidance. Please feel free to leave a comment below for additional advice.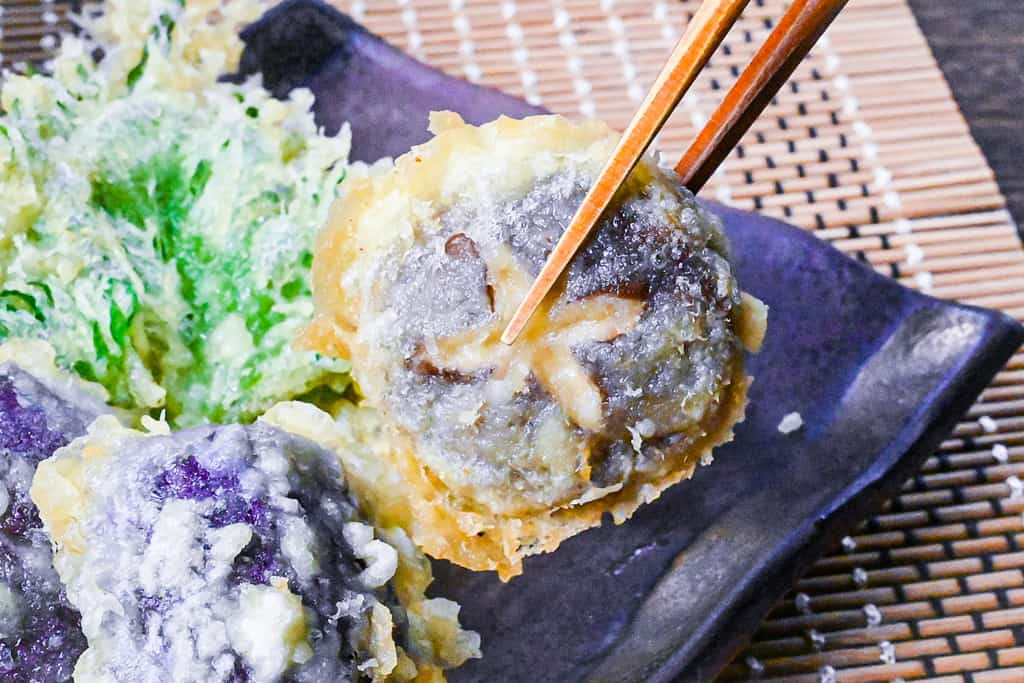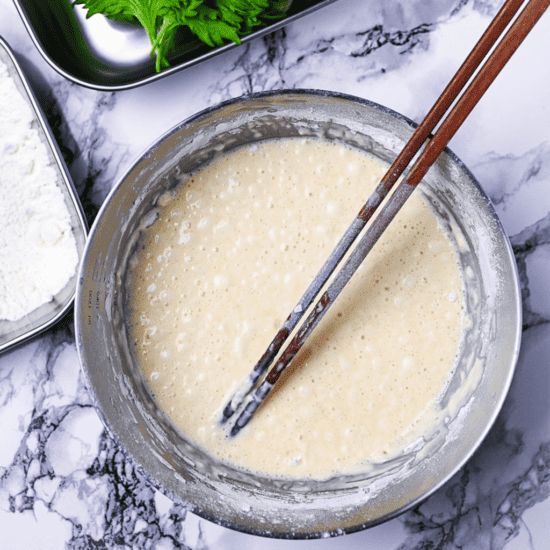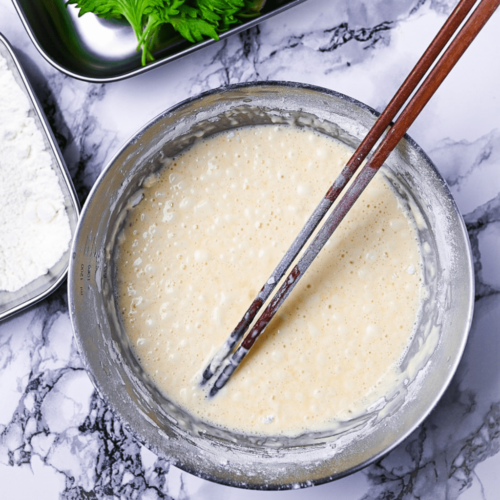 Authentic Japanese Tempura Batter (with secret tips!)
---
How to make authentic light and crispy Japanese tempura batter.
---
---
---
---
Ingredients
200

ml

cold water

100

ml

sparkling water

30

g

potato starch

or corn starch

150

g

cake flour

1

medium egg(s)

medium sized, chilled

cooking oil

for frying, vegetable, canola, peanut or white sesame
Instructions
Measure out

200 ml cold water

into a jug and place it in the fridge for 20-30 minutes. Place

100 ml sparkling water

in the fridge too. (Preferably an unopened bottle.)

Sift

30 g potato starch

and

150 g cake flour

into a bowl. Mix them and place the bowl in the freezer for 20-30 minutes.

While you are waiting for the water and flour to chill, prepare your tempura ingredients by washing, cutting and drying them with a paper towel.

Once 30 minutes have passed, start preheating your oil to

180

°C

(

356

°F

).

Pour the chilled water and sparkling water into a bowl.

Crack the egg into the bowl and whisk. (If bubbles or foam forms on top, scoop it out with a spoon.)

Add the sifted flour and starch one third at a time, gently drawing crosses through the mixture with the chopsticks to incorporate it. (Do not whisk or over mix.)

Test your oil by adding a drop of batter, if it sizzles and floats you're ready to fry.

Coat your ingredients in a thin layer of flour, brush off the excess and then dip them in the batter. 

Carefully place them into the oil and allow to fry until crispy but before they turn golden. (I recommend frying one type of ingredient at a time to ensure even cooking.)

Once cooked, place on a wire rack to allow the excess oil to drip off.

Serve and enjoy!