Tekka don is the perfect rice bowl for sushi lovers. Made with melt-in-the-mouth pieces of marinated sashimi-grade tuna served over seasoned sushi rice and topped with pickled ginger, wasabi, shiso leaves, and chopped spring onion, this rice bowl is a simple, filling, and refreshing dish, perfect for lunch or dinner!
Disclaimer: This post contains Amazon affiliate links. Sudachi Recipes earn a small percentage from qualifying purchases at no extra cost to you. See disclaimer for more info.
Jump to:
What is Tekkadon?
Tekka-don (鉄火丼) is a delicious bowl of sushi rice (vinegared rice) topped with slices of tuna sashimi, grated wasabi and other tasty toppings like shiso leaves, ginger, and grilled seaweed.
You can simply place the tuna on top of rice and drizzle soy sauce over it, but my recipe includes a homemade marinade to make it extra special.
Interesting background story of tekka-don
Homemade marinade recipe
Authentic Japanese tekka don you can easily make at home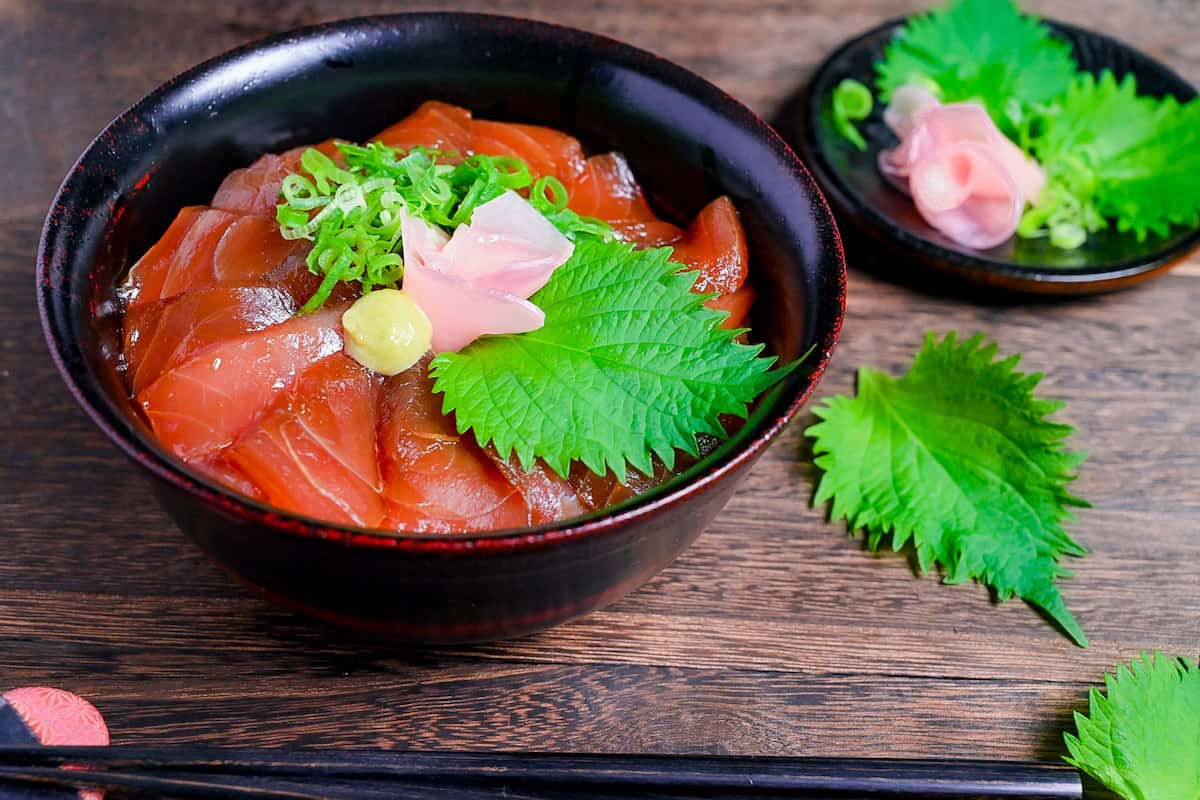 A Brief History
You might be surprised to learn that the name "Tekka-don," a bowl of tuna over rice, is pretty strange even for us Japanese. When we hear "tekka (鉄火)," we think of iron (鉄) and fire (火), which brings to mind something hot, but of course, sashimi is served chilled.
The name actually dates back to the Edo period (1603-1867) when betting halls were called "tekkaba (鉄火場)." The first Tekka-don was a bowl of rice topped with shiba shrimps (a type of shrimp seen in East Asia, particularly around Tokyo) on vinegared rice, eaten while betting in these halls.
Later, the main ingredient changed to tuna, creating the modern Tekka-don as we know it today. It's fascinating to discover that this now-common Japanese dish has such a unique origin story!
Tekka Don VS Maguro Don
There are two types of tuna donburi (rice bowl) dishes: tekka-don and maguro-don. Even many Japanese people can't tell the difference because they look so similar. Some even think they're the same dish!
But in fact, if we look closely, there are differences. One of the biggest differences is whether regular white rice or sushi rice (vinegared rice) is used. Check out the summary below to learn more about their unique features.
What Kind of Tuna to Use
When making tekka don with raw tuna, the key is to use fresh, "sashimi-grade" or "sushi-grade" tuna. This type of fish is prepared and stored so it's safe to eat raw at home.
As for which part of the tuna to use, tekka don is typically made with the lean red part. While you can use other parts, akami is the most affordable, so I recommend using it for tekka don.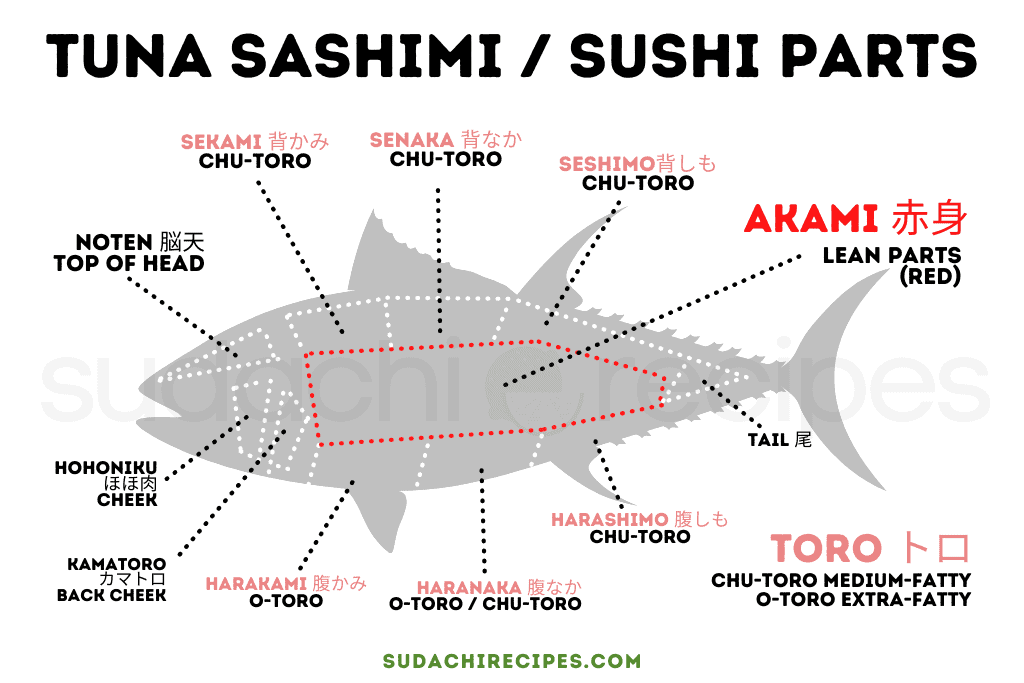 The lean and meaty red parts of the tuna are called "akami" (赤身). It's a popular cut due to its abundance and affordability compared to other parts.
The more decadent and fatty parts are called "toro," with a melt-in-the-mouth texture. "Chutoro" (中トロ) represents the medium-fatty part, while "o-toro" (大トロ) is the extra-fatty part found in the front of the belly. These parts have a pinker hue, are considered premium, and come with a higher price tag.
Ingredients and Substitutions
Vinegared "sushi" rice - It is different from regular white rice. If you want to know how to make sushi rice at home, check out my "How to Make Perfect Sushi Rice (in a pot or rice cooker)" article. I'll also include instructions in the recipe for a small batch.
Sashimi-grade tuna - Be sure to use "sashimi grade" products as they are going to be consumed raw. The red lean part (akami) is recommended for tekka-don.
Wasabi paste - I recommend S&B's wasabi paste, which is easy to get online. Also, if you want to make your own wasabi, check out my "Wasabi 101" article.
Dark soy sauce - Use dark soy sauce. Kikkoman soy sauce is recommended as a soy sauce that is easily available worldwide.
Sake - If you want to know more about the importance of sake and how to choose it, check out my "20 Most Useful Condiments and Seasonings for Japanese Cooking" article.
Mirin - The use of mirin (sweet cooking rice wine) gives the marinade sweetness and flavor. For mirin that is easily available in the world, I recommend Kikkoman's mirin.
Sushi ginger "gari" (optional) - It is used to achieve a more sushi-like flavor and for decorative purposes. It can be omitted if it is not readily available in your area.
Olive oil (optional) - It is not a traditionally used condiment, but in my recipe I drizzle a little at the end as a secret touch. It goes surprisingly well with tekkadon!
Shiso leaves (optional) - Also called "Ooba leaves". Not only does it add a beautiful green color to the bowl, but the unique taste of shiso leaves are a perfect match for the marinated tuna! The toppings are optional, so feel free to omit or substitute according to your preference.
Finely chopped green onions (optional) - This also add a beautiful green color to the bowl. If you have extra scallions in your refrigerator, please try using them.
I have listed my recommended Japanese condiments, tools, and ingredients in the Sudachi Recipes Amazon shop. If you want to keep making various Japanese foods at home, please check it out!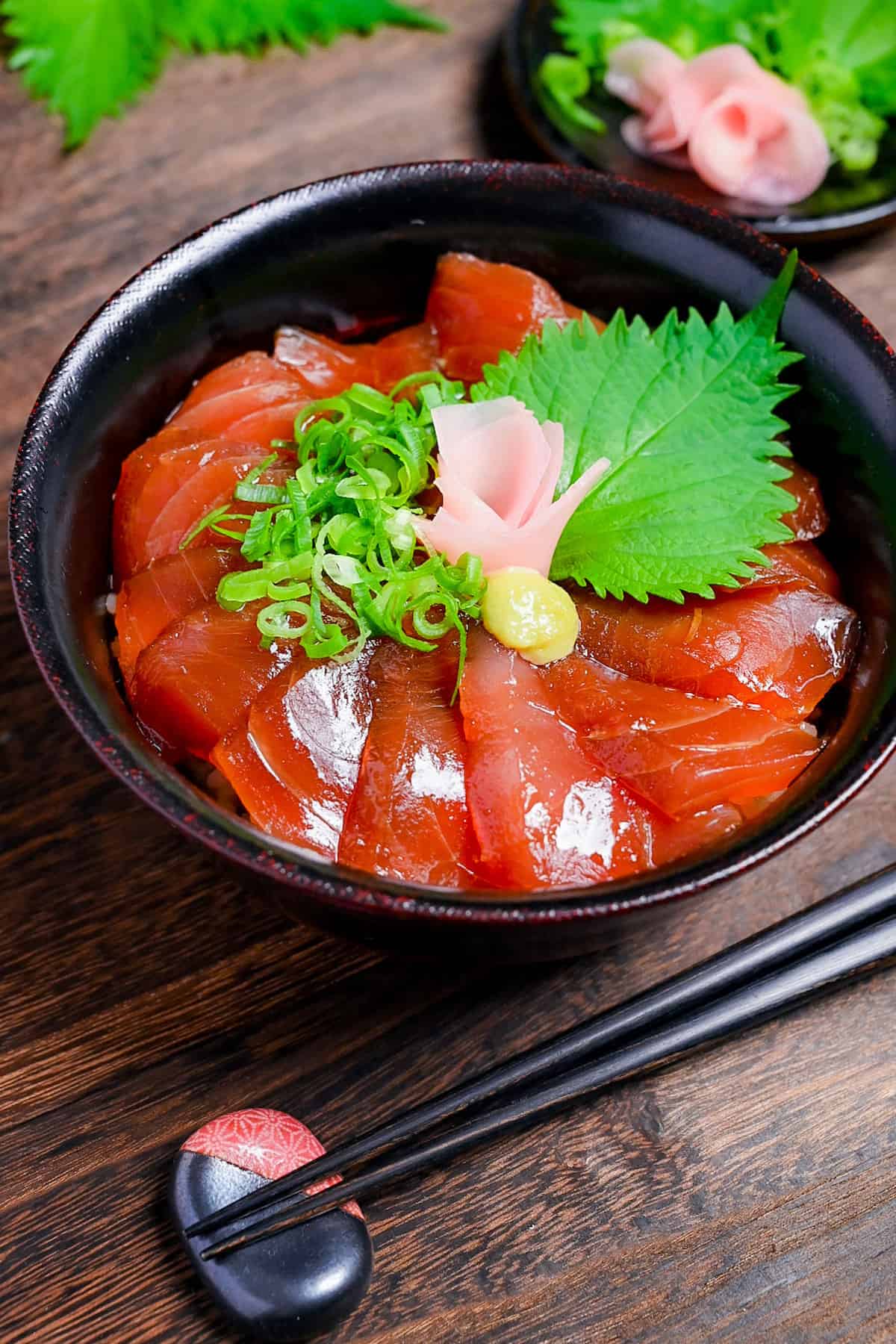 Step-by-Step Process
Tekkadon is made up of two main elements, the sushi rice and the tuna sashimi. In this section, I will teach you step by step how to make a small batch of sushi rice, marinate the tuna and assemble the dish in the most beautiful way. Let's get started!
How to make a small batch of sushi rice
Start by measuring the rice and placing it in a sieve over a mixing bowl. Fill with water, swish and drain. Repeat this 3 times in total to wash the rice.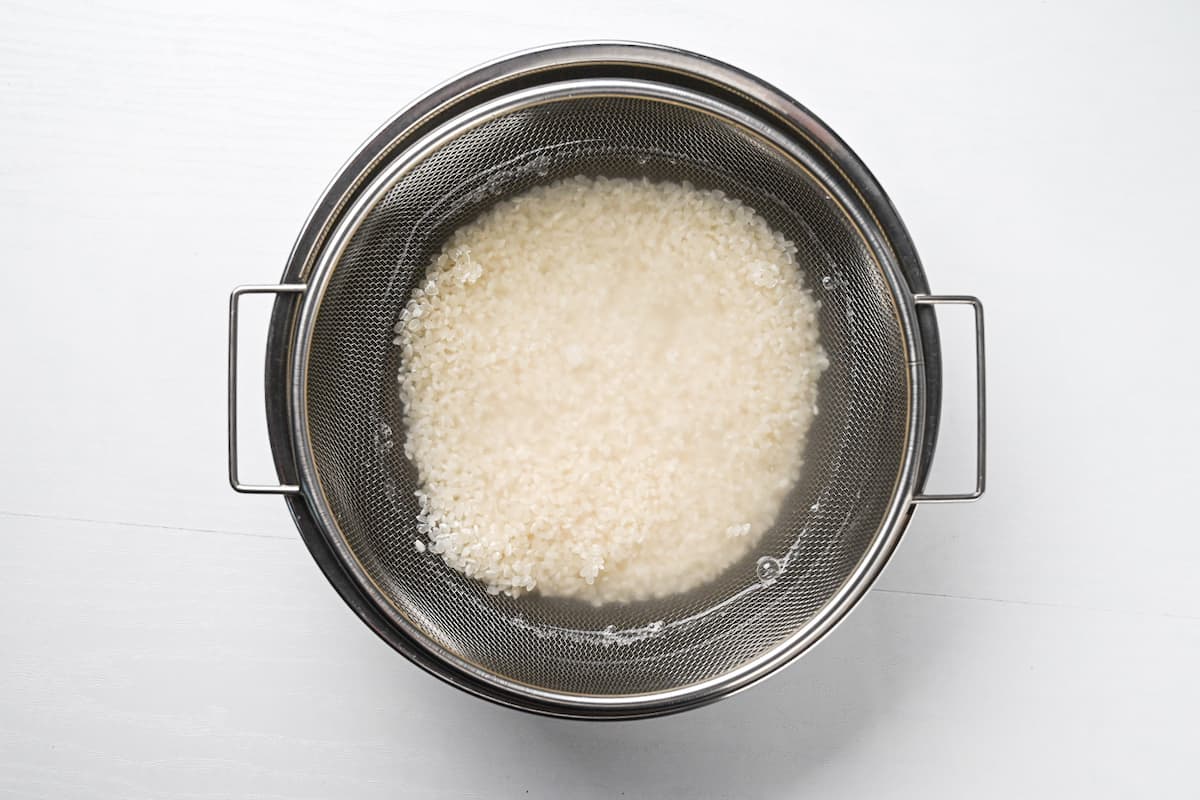 Transfer the rice to your cooking pot (or rice cooker) with a small piece of kombu and add an equal amount of cold water (1 cup of cold water for each cup of rice). The kombu will add depth of flavour to the sushi rice. Soak them together with a lid on for 30 minutes (1 hour if the environment is cold).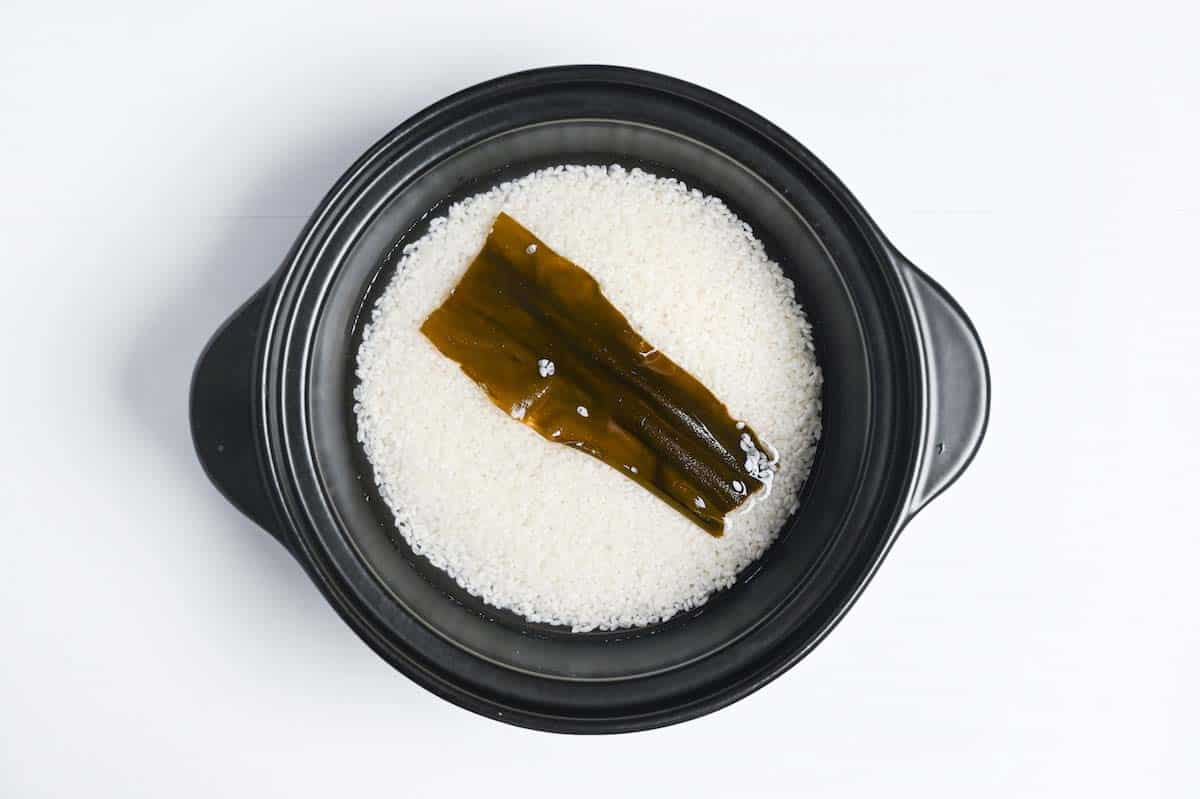 This step is optional, but adding a small amount of sake to the cooking water will improve the flavour and give the rice a shiny quality. I usually add the sake right before cooking.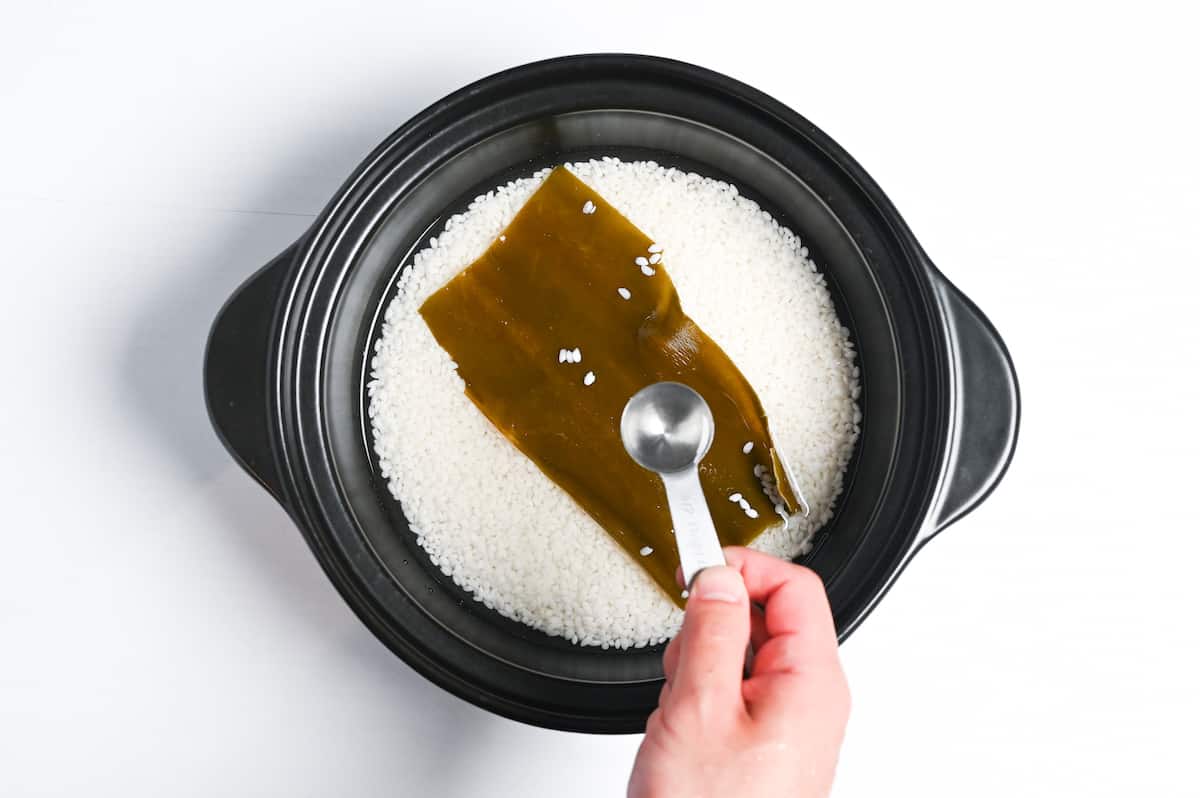 Once the rice and kombu has finished soaking, place the pot on the stove and bring it to a boil over a medium heat. Make sure to stay close to the stove and listen for when it starts to boil (do not remove the lid).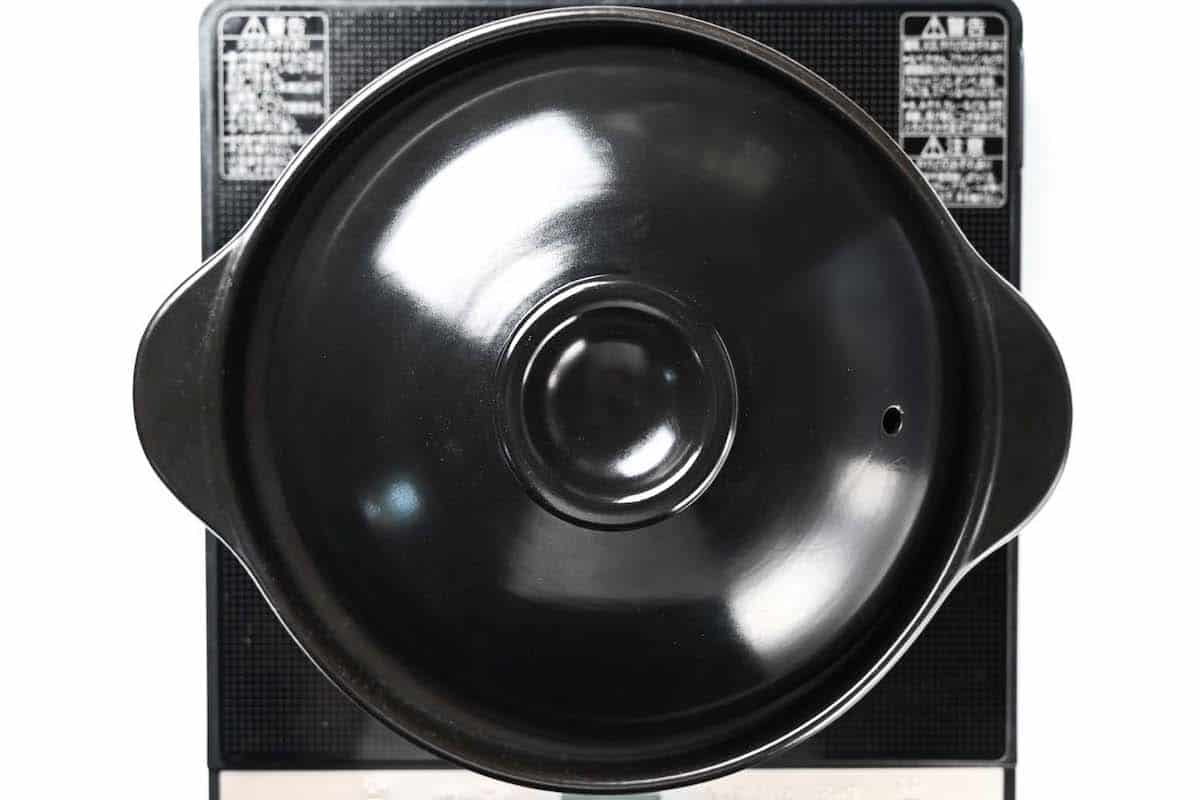 Cook the rice on the following heat settings and set a timer accordiningly:
Boiling on medium - 30 seconds
Simmering on medium-low - 2 minutes
Simmering on low - 5 minutes
Highest heat - 10 seconds
Turn off the heat and leave the pot on the stove with the lid on - 10 minutes
The final 10 minutes allows the rice to continue cooking in the steam, so it's important not to remove the lid or interfere with the rice.
How to marinate the tuna
Burn off the alcohol in the sake and mirin
Pour the mirin and sake into a small saucepan and boil for 1 minute.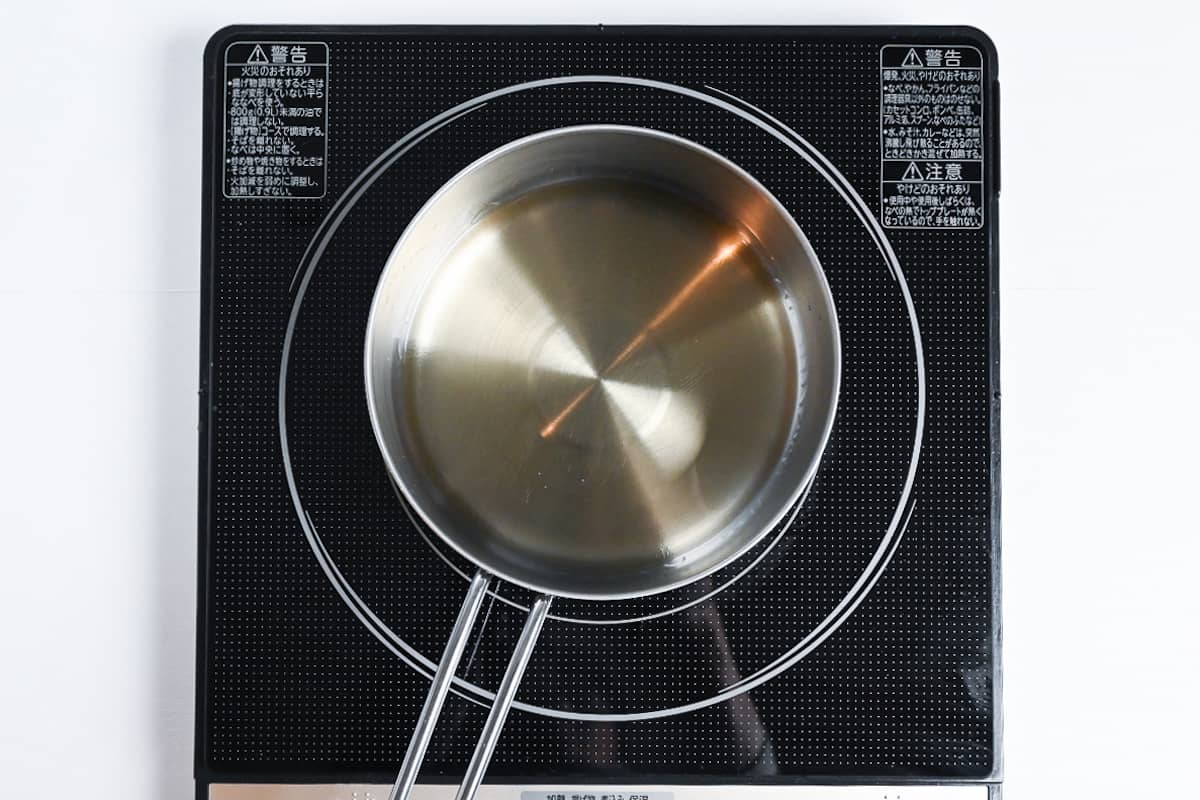 Turn off the heat and add the soy sauce to the pan.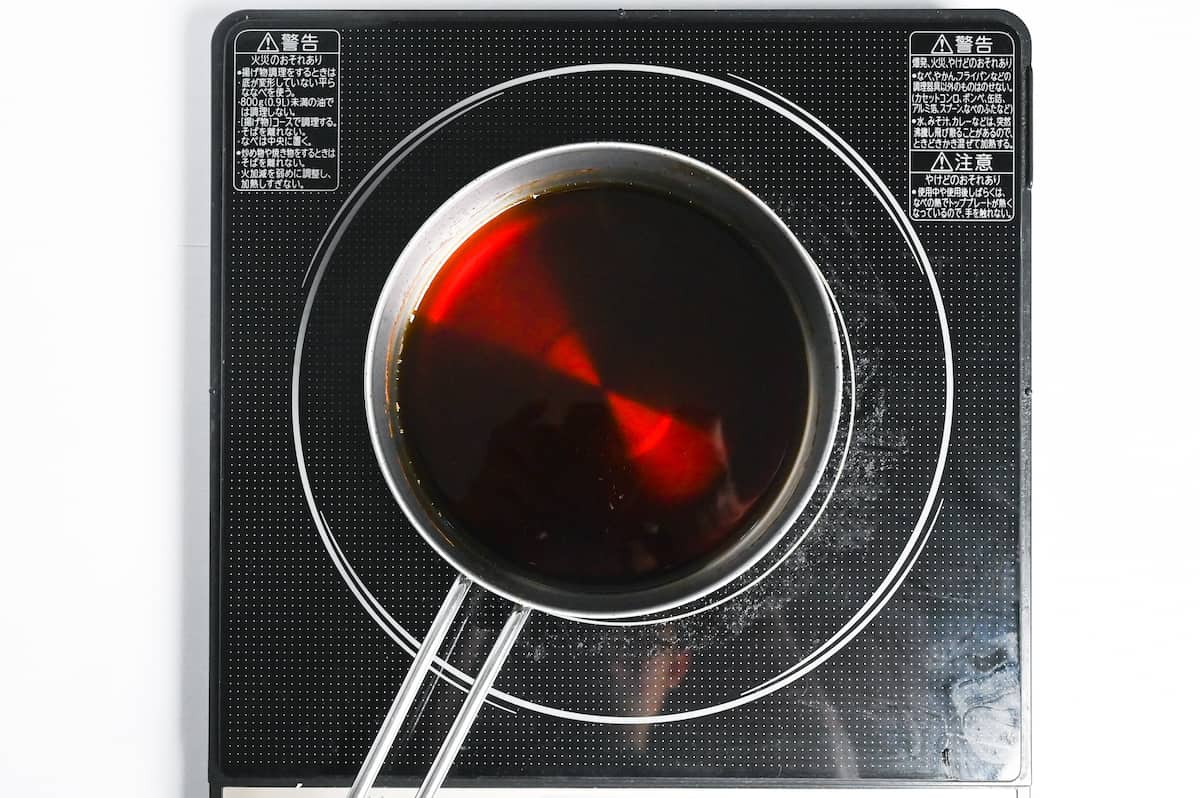 Transfer to a wide container
Pour the sauce into a wide container big enough to lay out the tuna in one layer. Allow the sauce to cool down, it should be cool enough to touch before adding the tuna. (You can speed up the cooling process by placing the container in an ice bath.)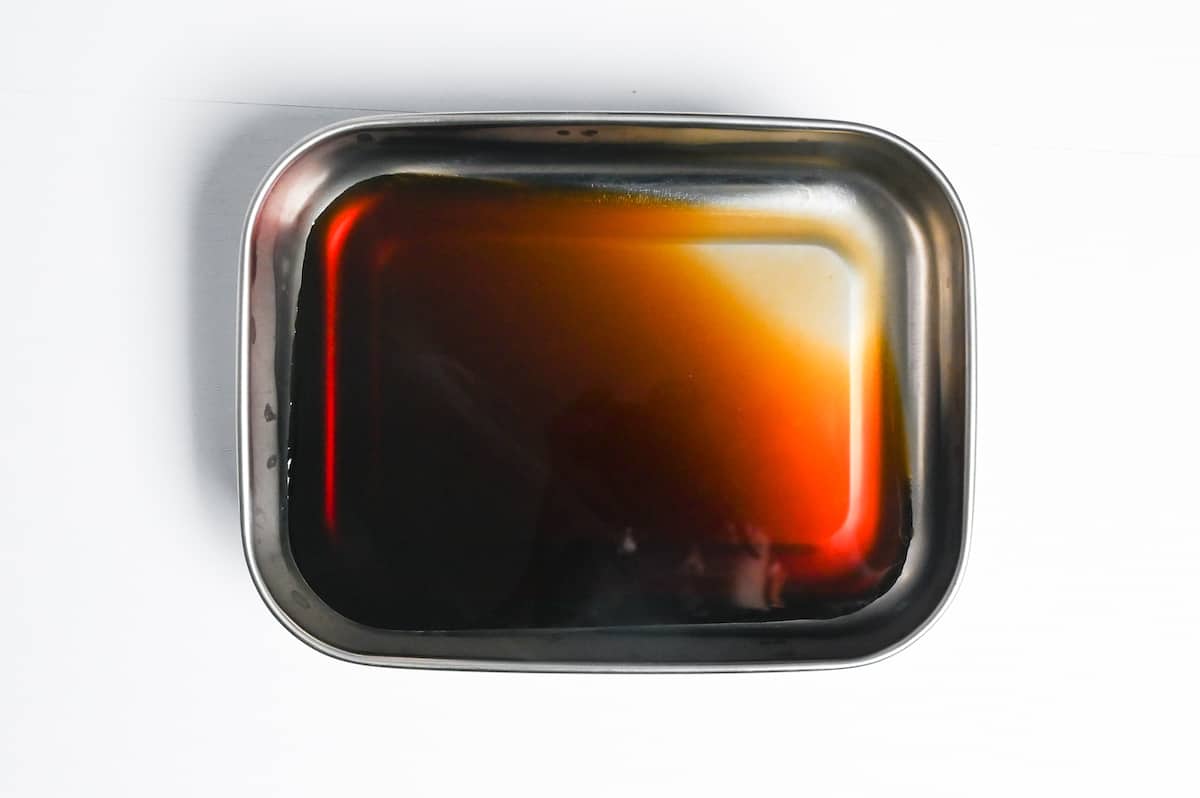 Place a small piece of kombu in the sauce.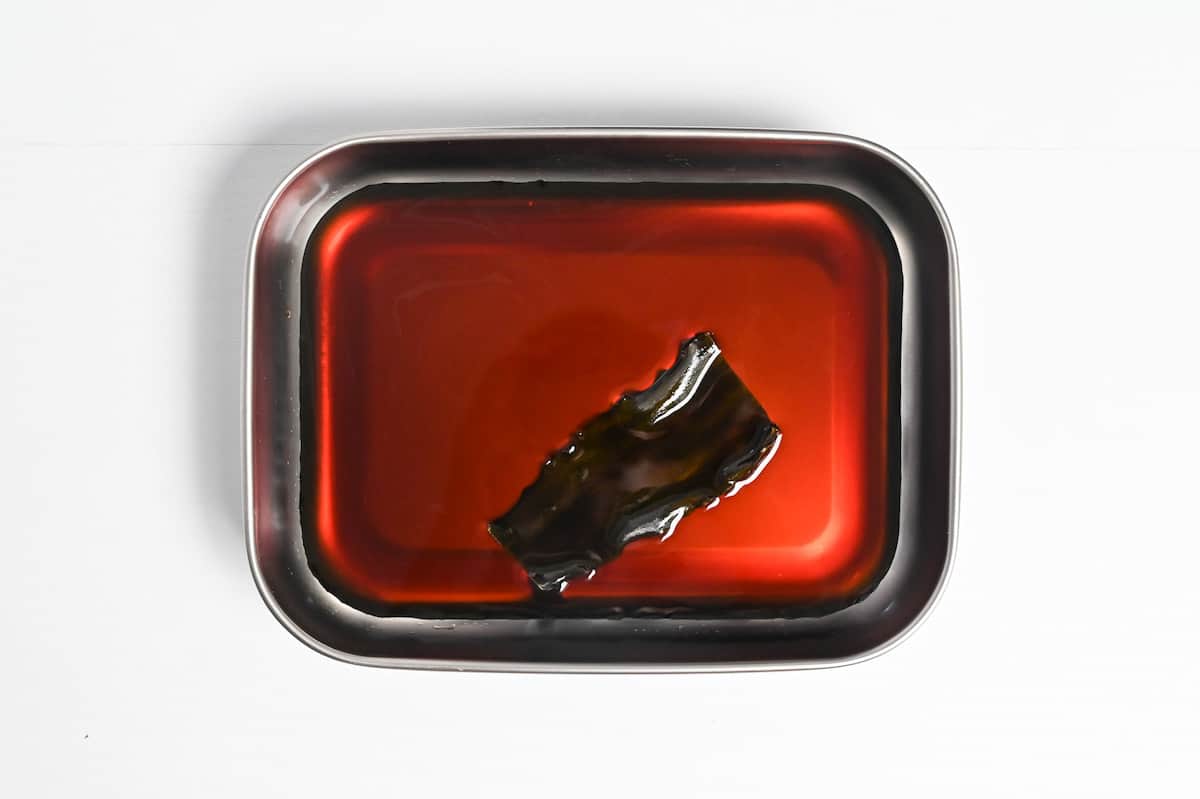 Once cool to the touch, dip each piece of tuna in the marinade so that both sides are coated.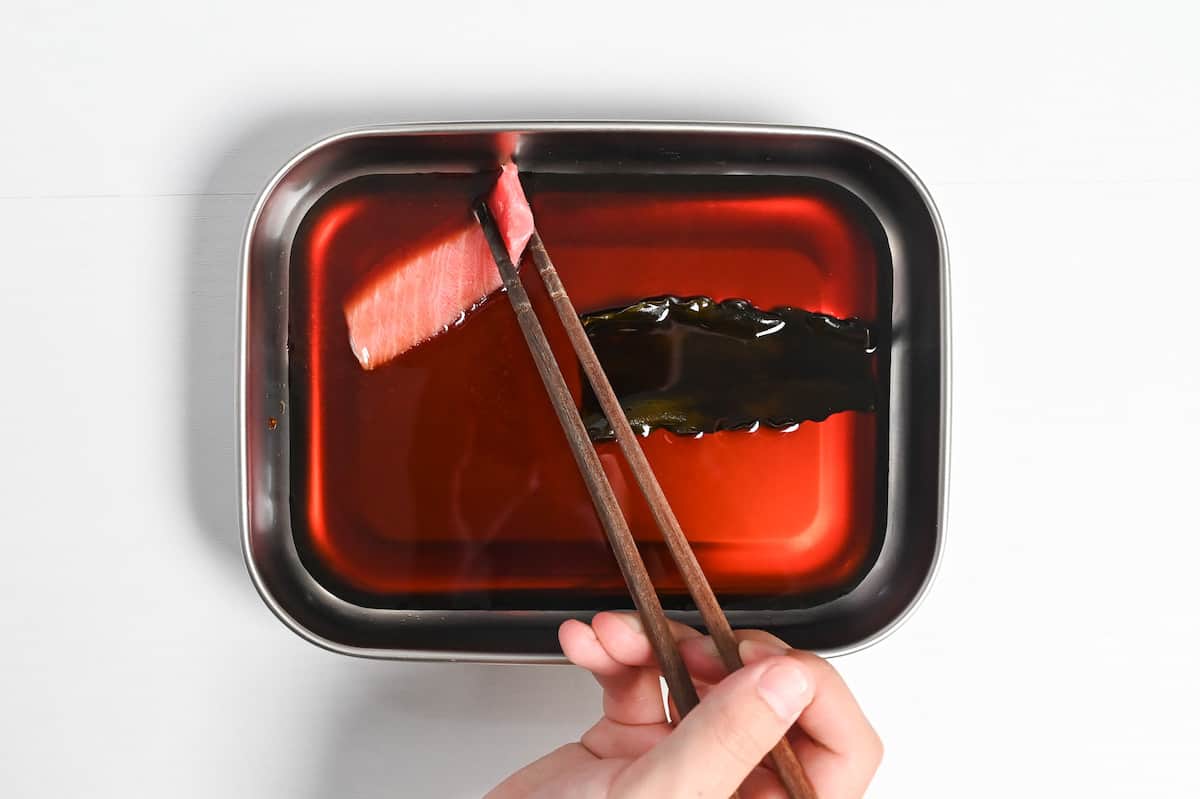 Lay out the tuna slices in the container so that every piece is in contact with the marinade, then cover with plastic wrap touching the surface of the tuna.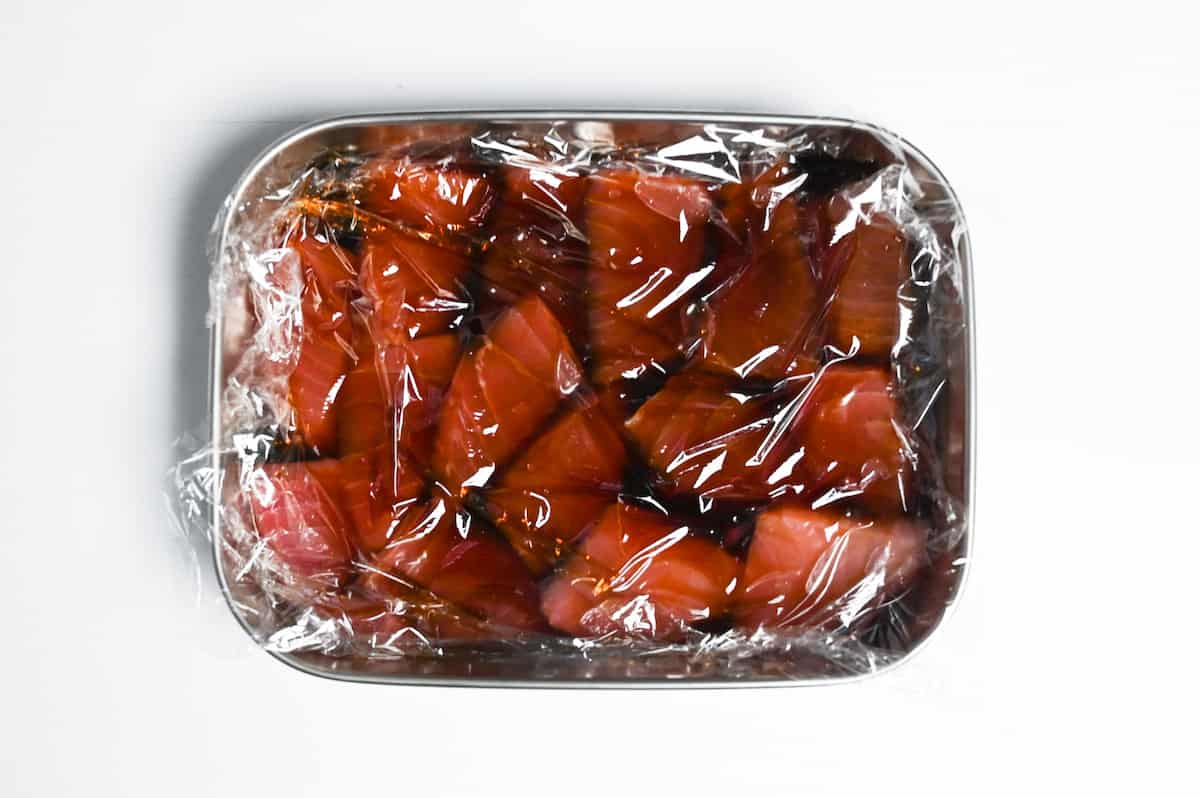 Marinate in the refrigerator for 30 minutes.
Assembling
Once the rice has finished steaming, remove the kombu and mix it gently.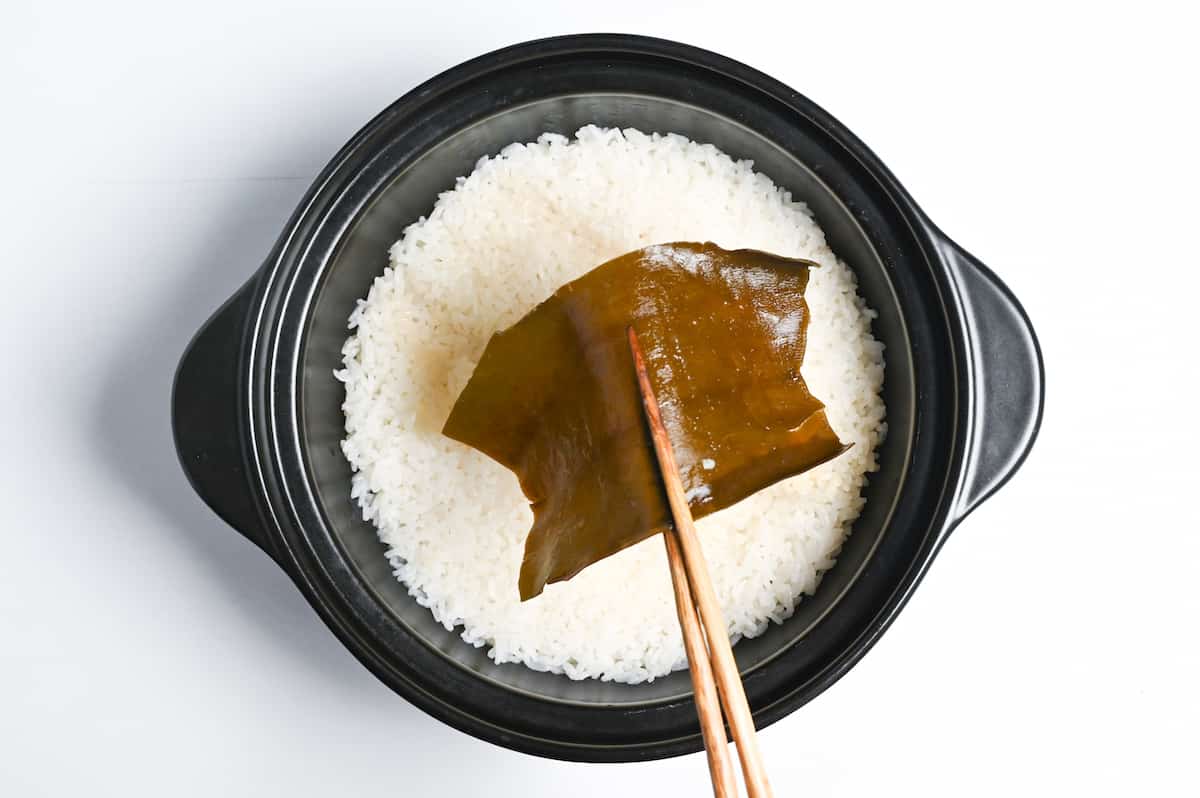 Mix rice vinegar, sugar, and salt in a small bowl until dissolved.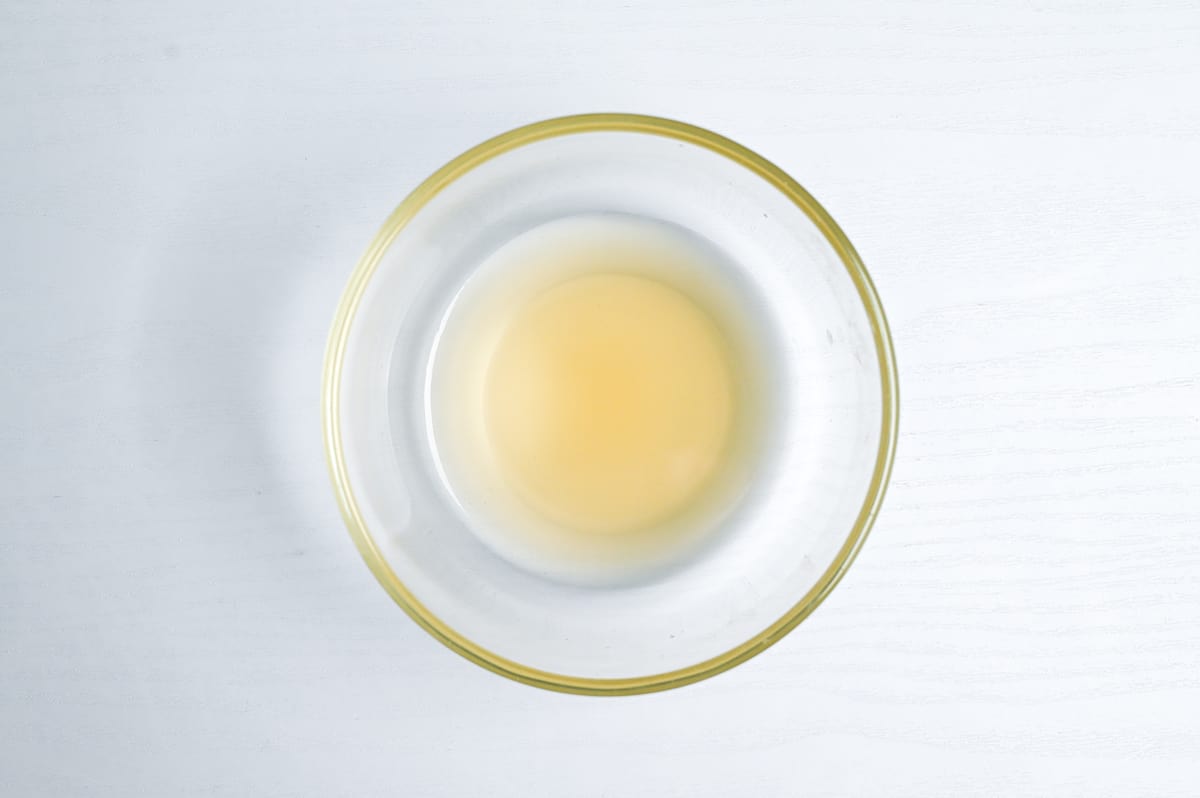 Pour the sushi vinegar into the warm rice and mix until well distributed.
Divide the rice into bowls and arrange the marinated tuna on top. Garnish with pickled ginger (gari), chopped spring onion, wasabi and a shiso leaf.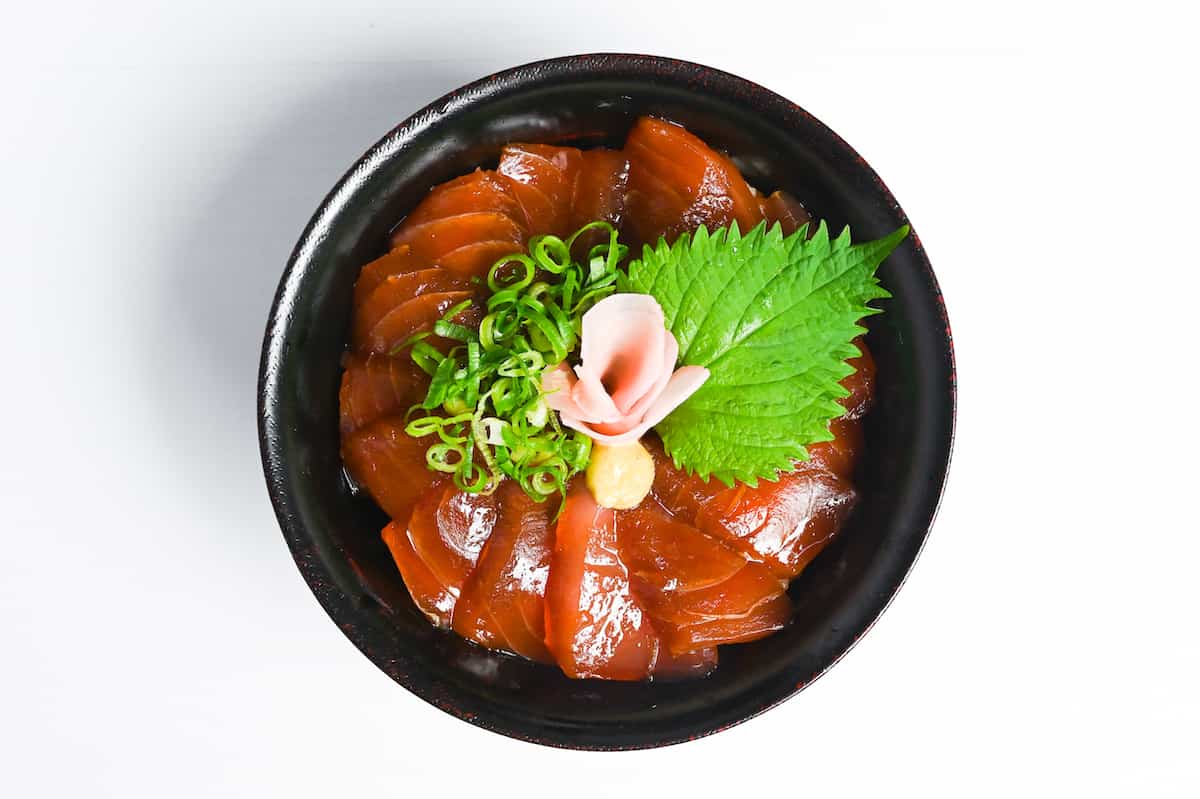 Pour ½ tbsp of leftover marinade over each bowl and enjoy!
Pairing/Serving Suggestions For Tekkadon
"Looking for a perfect side dish for your tekka-don?" You're not alone! Finding the right accompaniment for donburi dishes can be tricky.
In this section, I'll share five tasty dishes that pair beautifully with tekkadon!
Miso soup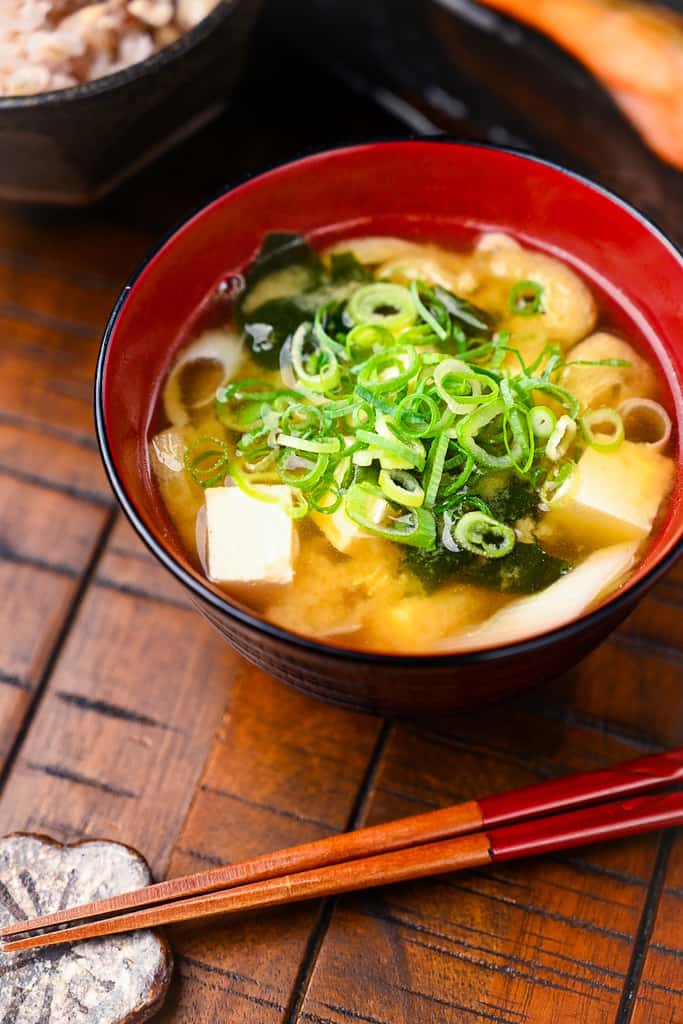 Miso soup is a top choice for those who crave something soupy! It pairs well with all Japanese dishes, not just tuna bowls. The best part? You can customize it to your liking.
We even have a vegan miso soup recipe!
Another great soup option would be Japanese style egg drop soup or kenchin jiru (traditional Japanese vegetable soup).
Pickled cucumber
For a smaller side dish, try Japanese-style pickled cucumbers! This versatile option complements any Japanese meal. Pair miso soup and pickled cucumber with tekka-don for a complete teishoku meal!
My recipe includes ginger and chili peppers. Don't forget to explore my other pickle recipes, like wasabi pickled cucumber.
Spinach ohitashi
Need a vegetable side dish besides pickled cucumbers? Try spinach ohitashi! Ohitashi is a dish where vegetables like spinach are blanched and soaked in a tasty blend of bonito stock or other dashi and soy sauce.
Also, sesame spinach salad makes another fantastic choice as well!
Kinpira gobo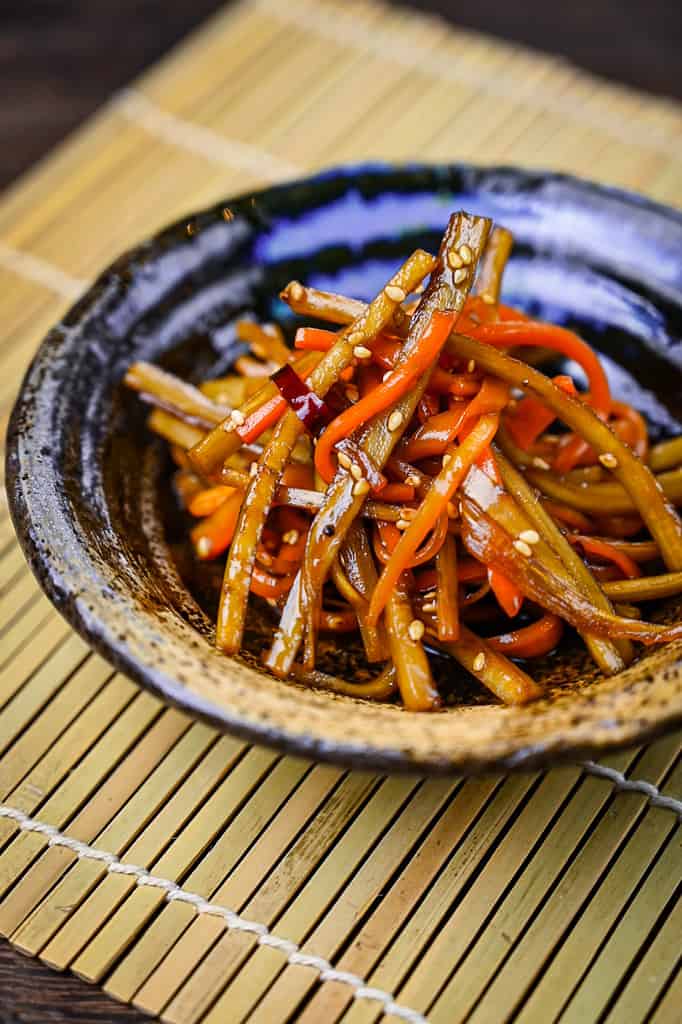 If you want a filling side dish, try kinpira gobo! This dish features finely chopped burdock root stir-fried with sugar and soy sauce in a sweet and spicy sauce.
If burdock root is easy to find where you live, give this dish a go!
Yamitsuki cabbage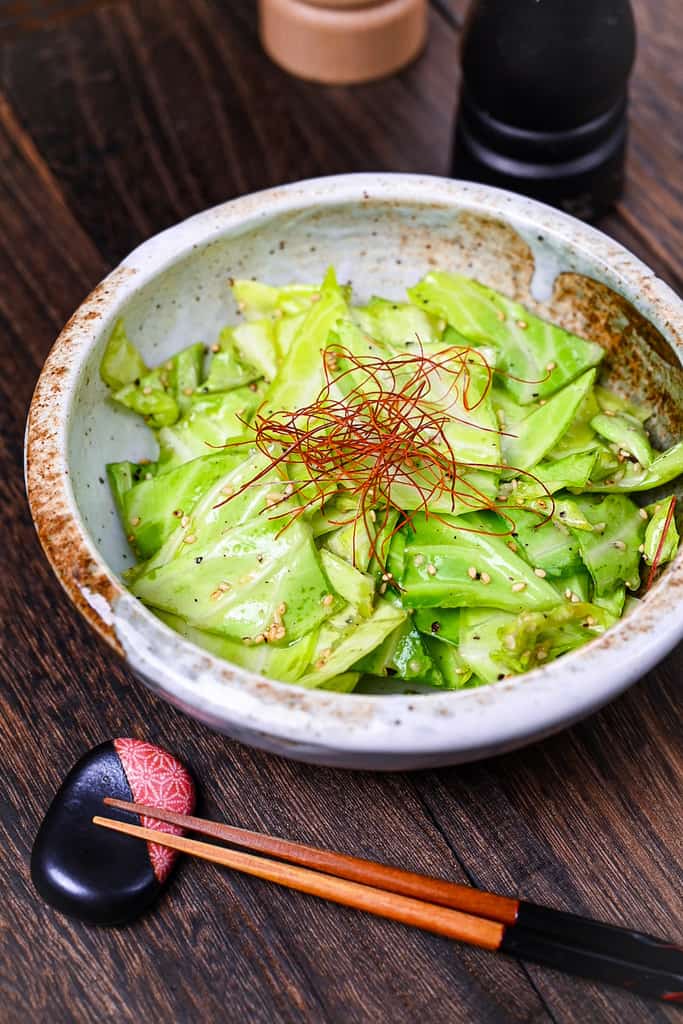 Looking for a light izakaya-style side dish? Yakitsuki cabbage is a perfect option! All you need is cabbage, and it's easy to make.
Plus, its "yamitsuki (addictive)" taste means you can't help but enjoy it bite after bite!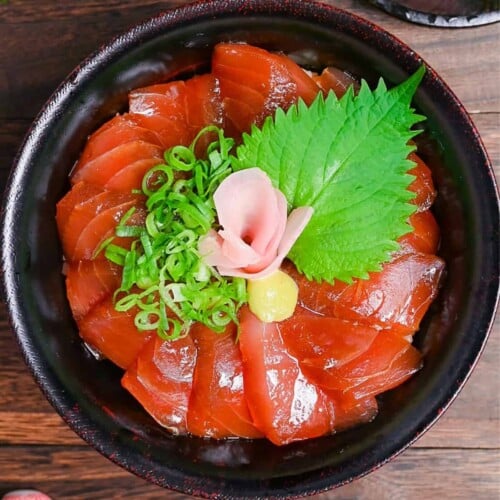 Tekka Don (Japanese Tuna Sashimi Bowl)
How to make Japanese tuna sashimi rice bowl "Tekka Don" with vibrant slices of sashimi grade tuna served upon vinegared rice and topped with wasabi, pickled ginger, shiso leaves and chopped spring onion.
Ingredients
Sushi Rice (small batch)
150

g

uncooked Japanese short-grain rice

150

ml

cold water

3

g

dried kelp(s) -

kombu

½

tbsp

sake

1

tbsp

rice vinegar

¼

tsp

sugar

½

tsp

salt
Tuna and Marinade
200

g

sashimi grade tuna sliced

50

ml

soy sauce

50

ml

mirin

50

ml

sake

2-3

g

dried kelp(s) -

kombu

1

tsp

wasabi paste

1

tbsp

pickled ginger

-

gari

2-4

perilla leaves

-

shiso/ooba
Instructions
Sushi Rice (small batch)
Measure out the rice and pour it into a sieve. Place the sieve over a mixing bowl, fill it with cold water and swish the rice around. Pour the cloudy water out and repeat two more times to wash the rice.

Transfer

150 g uncooked Japanese short-grain rice

to a rice cooker (or pot with lid) and add

150 ml cold water

and

3 g dried kelp(s)

. Leave to soak for 30 minutes.

After 30 minutes, add

½ tbsp sake

and mix. Set the rice cooker to cook the rice. (If cooking on the stove, follow my instructions in the post or check out my sushi rice post.

Mix

1 tbsp rice vinegar

,

¼ tsp sugar

and

½ tsp salt

in a small bowl until the granules have dissolved. Set aside for later.
Marinating
Pour

50 ml mirin

and

50 ml sake

into a small pan and boil on a medium-high heat for 1 minute to burn off the alcohol.

Turn off the heat and add

50 ml soy sauce

, then leave to cool. (You can speed up the cooling process by transferring the sauce to a heatproof bowl and placing over a bowl of ice.) It must be fully cooled before adding the tuna.

Pour the cooled marinade into a wide container and add

2-3 g dried kelp(s)

.

Coat

200 g sashimi grade tuna sliced

in the marinade and then lay them flat in the container. Try to keep it to one layer.

Cover the tuna with plastic wrap so that its in direct contact with the surface of the tuna.

If the container has a lid, place it on top. If not, add another piece of plastic wrap over the top. Marinate in the refrigerator for 30 minutes.
Assembling
Once the rice has cooked, remove the kombu and break it up using a rice paddle.

Add the rice vinegar mixture to the rice and mix until evenly distributed.

Divide it into serving bowls and then arrange the slices of marinated tuna on top.

Pour about ½ tbsp of the leftover marinade over each bowl and top with

1 tsp wasabi paste

,

2-4 perilla leaves

,

1 tbsp pickled ginger

and

2 tbsp finely chopped green onion(s)

.

Enjoy!
Nutrition
Serving:
355
g
Calories:
395
kcal
Carbohydrates:
46.3
g
Protein:
29.1
g
Fat:
8.1
g
Saturated Fat:
1.81
g
Polyunsaturated Fat:
2.2
g
Cholesterol:
53
mg
Sodium:
2438
mg
Fiber:
1.5
g
FAQ
What is in a tekka don?
Tekkadon is a Japanese dish of vinegared rice in a bowl topped with tuna sashimi, wasabi and garnishes such as nori seaweed or sushi ginger.
What's the difference between chirashi and tekka don?
Both chirashizushi and tekkadon are sushi and rice bowl dishes, but they have unique characteristics:
Chirashizushi: Vinegared rice topped with a colorful mix of ingredients such as sashimi, seafood (often boiled shrimp, squid, octopus), vegetables (red ginger, cucumber, shiitake mushrooms) and egg. It's often served at celebrations and made at home.
Tekkadon: A simple dish of warm vinegared rice topped with tuna sashimi (usually red), served with soy sauce and wasabi.
What are the main ingredients of tekkadon?
Tekkadon's main ingredients include
Sushi rice: Warm white rice, typically Japanese short-grain rice.
Tuna sashimi: Lean red part is ideal.
Soy sauce or other sauce suitable for kaisen don (seafood rice bowl).
Wasabi: Adds flavor to the whole tekka don along with the soy sauce.
What does "tekka" mean in Japanese?
Tekka refers to the reddish appearance of heated iron in blacksmithing and the sparks produced during forging. It also describes the red flesh of tuna.