Today, I'm going to teach you about a traditional Japanese cooking tool called an "otoshibuta" or "drop lid." Learn all about how to use it, why we use it and how to make one using materials you likely already have in your kitchen!
Disclaimer: This post contains Amazon affiliate links. Sudachi Recipes earn a small percentage from qualifying purchases at no extra cost to you. See disclaimer for more info.
What is A Japanese Drop Lid?
A Japanese drop lid, known as "Otoshibuta" (落し蓋), is a traditional cooking tool commonly used for simmered dishes.
The word "Otoshi" (落し) means "drop," while "Buta" (蓋) means "lid." Typically, the round lid is slightly smaller than the pan or pot and placed directly on top of the simmering liquid.
We use a drop lid for several reasons and below are the main functions.
Even Distribution of Broths and Sauces
The first purpose of an otoshibuta is to help evenly distribute the simmering liquid around the ingredients. Because the lid directly touches the broth, it is pushed around the ingredients without the need to keep stirring.
Not only does it mean that all of your ingredients can absorb an equal amount of flavor, but it also promotes a constant temperature across the pan so your dish is evenly cooked through too!
Prevent Broken Ingredients
When simmering a broth, the liquid tends to bubble and move the ingredients around the pan, which can cause them to break.
If you use a drop lid, the lid's weight stops the ingredients from moving around. In addition, the fact that the drop lid is making direct contact with the liquid means that the bubbles are popped before they can get too big, preventing the ingredients from moving too much.
Because of this, delicate ingredients such as tender meat, flakey fish, or soft vegetables are far less likely to break when using a drop lid.
Prevent Evaporation
The final reason to use a drop lid is to prevent the broth or sauce from evaporating.
This is especially useful for dishes that don't have a lot of broth. You won't need to add extra liquid and water down your broth.
Because using an otoshibuta means you can use less broth, it also means you can get away with using fewer ingredients. It's a money saver too!
You can even use otoshibuta in addition to a regular lid to prevent the liquid from evaporating!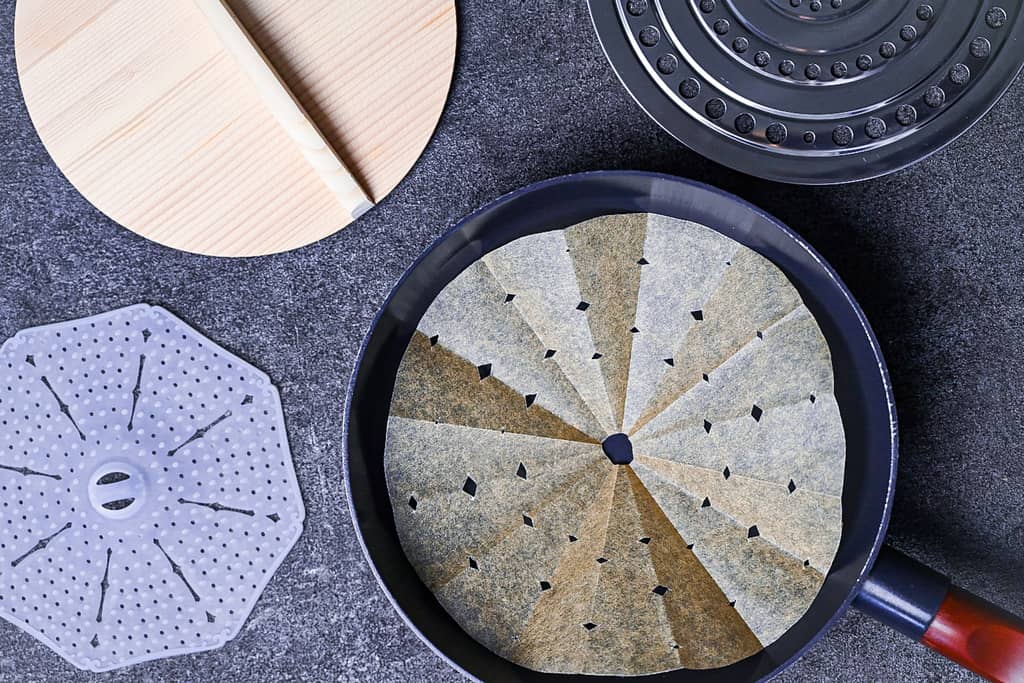 Different Types of Otoshibuta
Drop lids can be made from pretty much any food-safe material that can withstand the heat of cooking.
Let's look at the most common materials used to make Japanese drop lids in more detail.
Wooden
Wooden Otoshibuta are the most traditional and have a classic look. They are flat with no holes and have a handle running through the middle.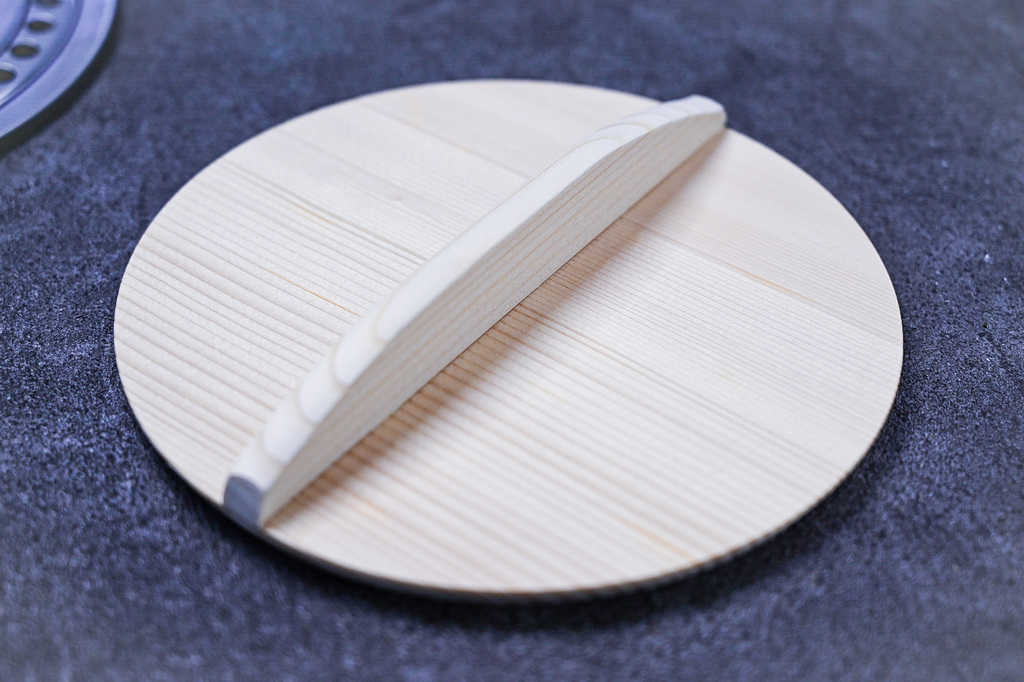 They are sturdy and long-lasting and can also be used to make pickles by placing them on top of the vegetables and then putting weights on each side.
Stainless Steel
Stainless steel otoshibuta are common these days.
It is hygienic, easy to clean, and sometimes comes in adjustable sizes, so you can use a single otoshibuta for multiple pans from small to large. It is also flat and easy to store.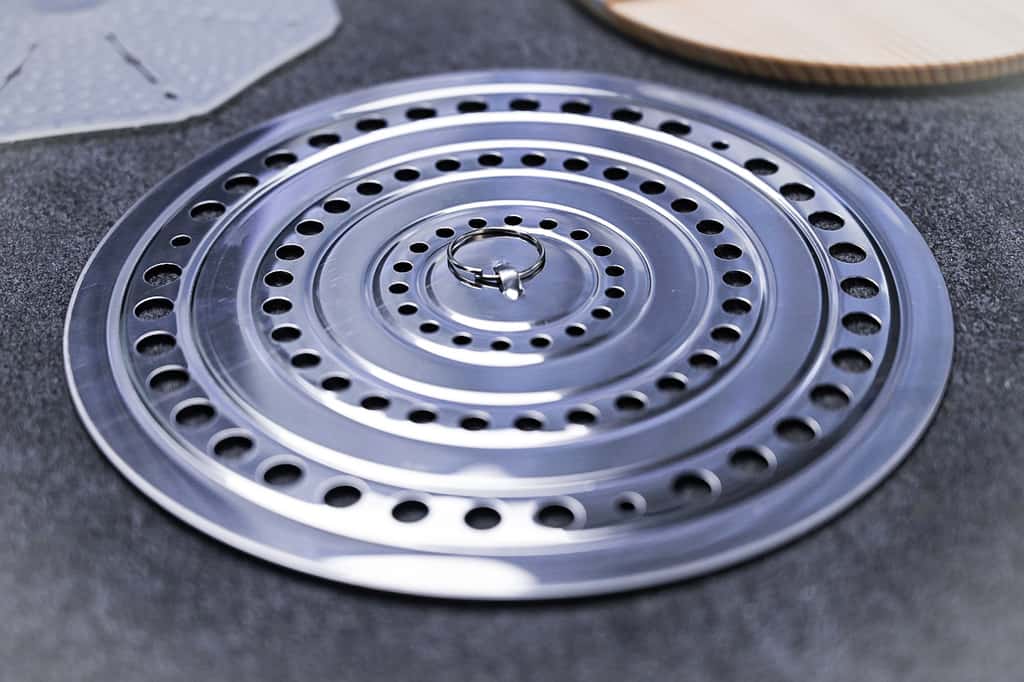 I bought my stainless steel otoshibuta in Daiso for 100 yen (about $1), but the adjustable types are a bit more expensive.
Silicone
Silicone Otoshibuta is probably the newest kind of drop lid. If you like stylish kitchen tools, they often come in different colors and designs.
Silicone is easy to clean and flexible, so you can push it down into your pan even if it's a bit big.
They can also be used in the microwave for steaming, and the ones with fewer holes can be used as a lid to cover foods in the fridge or microwave.
Makeshift
Otoshibuta can also be easily made at home using one of the two following materials:
Baking paper
Aluminum foil
They might not have the weight of the other materials, but makeshift otoshibuta is an excellent option for people who don't use it that often or want to try it out. You can cut it to fit any pan, so it's very convenient.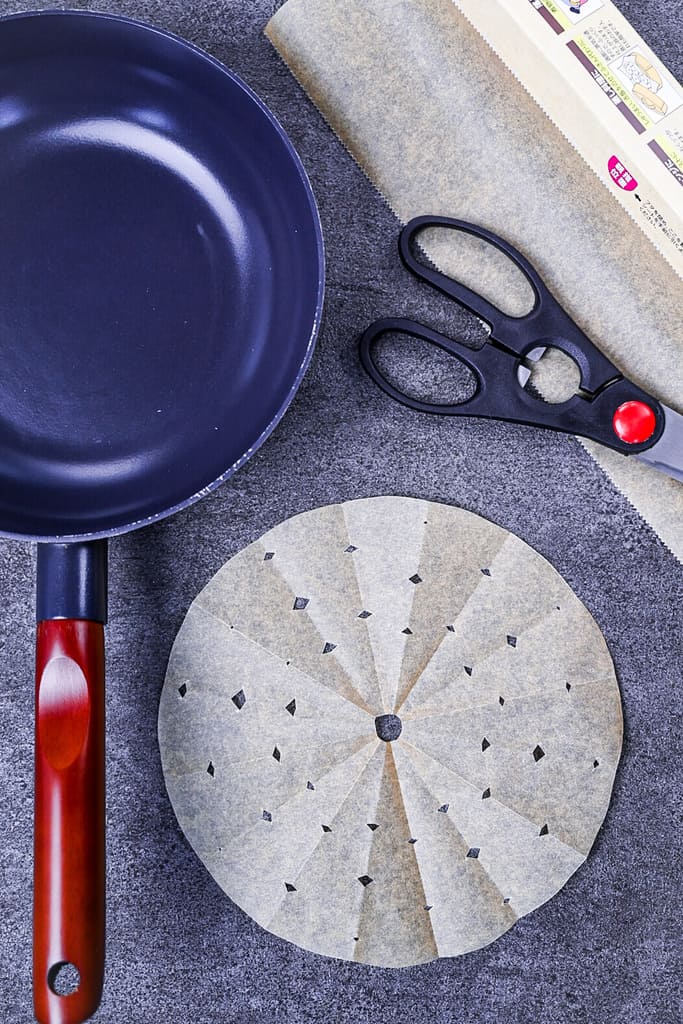 How to Make Your Own Otoshibuta
If you don't use otoshibuta often, make your single-use drop lid using baking paper or aluminum foil! It's quick and easy; I'll show you how.
All you need is scissors, a pot/pan, and aluminum foil or baking paper!
Break off a square piece of baking paper or aluminum foil a little bigger than your pan.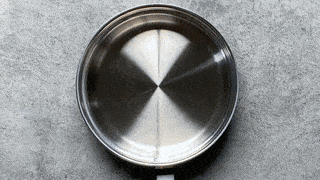 Fold it in half diagonally to make a triangle, then in half again, and again (three times in total).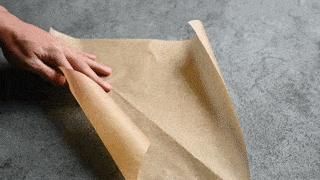 Fold again so that the closed shorter edge meets the longer edge.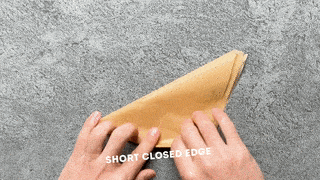 Hold the point in the middle of the pan and use the edge as a guide to cut a curve around the top.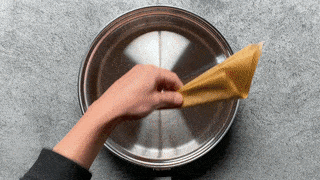 Cut off the point to create a hole in the middle.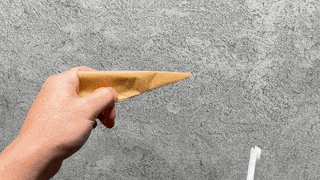 Make small triangle incisions along the edges to make ventilation holes. But don't cut too many!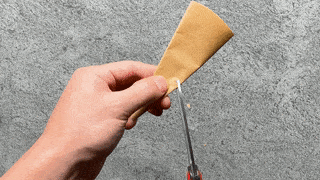 Open it out and it's complete!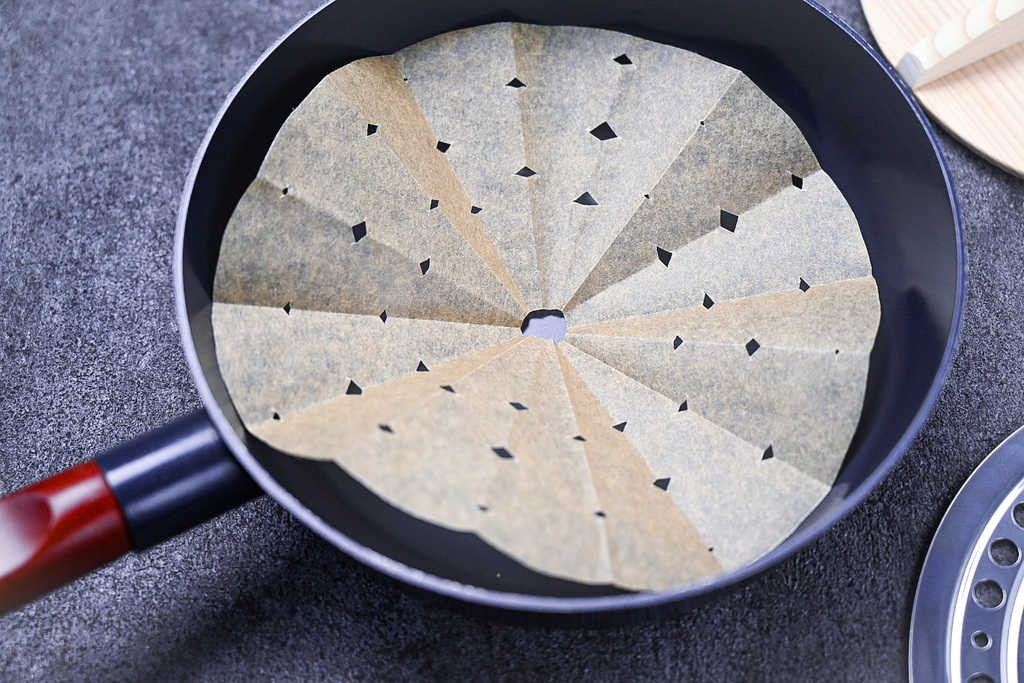 Watch My Step-by-Step Video
Recipes That Use Otoshibuta
Now that you've learned everything you need about otoshibuta, why not put your knowledge into action and try out some of my delicious simmered dishes?
How to Make Otoshibuta (Japanese Drop Lid)
Learn everything you need to know about Japanese drop lids, from how they're used and why, to how to make your very own using common kitchen items!
Materials
1

piece

baking paper

or aluminium foil
Instructions
Break off

1 piece baking paper

big enough to cover your pan.

Fold it half diagonally to make a triangle, then in half twice more until you have a small right angled triangle.

Fold in half again so that the shorter edge meets the longer edge.

Take the pan and hold the point in the middle. Cut an arc using the edge of the pan as a guide.

Cut off the point to make a hole in the middle.

Make ventilation holes by cutting small triangles along the edges. Don't cut too many and don't make them too big.

Open it out and use to make Japanese simmered dishes!