Disclaimer: This post contains Amazon affiliate links. Sudachi earns a small percentage from qualifying purchases at no extra cost to you. See disclaimer for more info.
What is Onsen Tamago (Hot Spring Eggs)?
"Onsen tamago (温泉卵)," also referred to as "ontama (温玉)," is a style of boiled egg characterized by a semi-set yolk and a firming egg white. This unique condition is different from any other type of boiled egg.
The preparation involves boiling the eggs in water just above 65 degrees Celsius (149 degrees Fahrenheit). This method capitalizes on the knowledge that the yolk starts to set around 65 degrees Celsius, while the white does so at approximately 75 degrees Celsius.
The term "onsen tamago" is believed to have originated from cooking eggs by immersing them in hot spring water, which typically falls within this temperature range.
As a result, these eggs are commonly served at accommodations in hot spring resorts.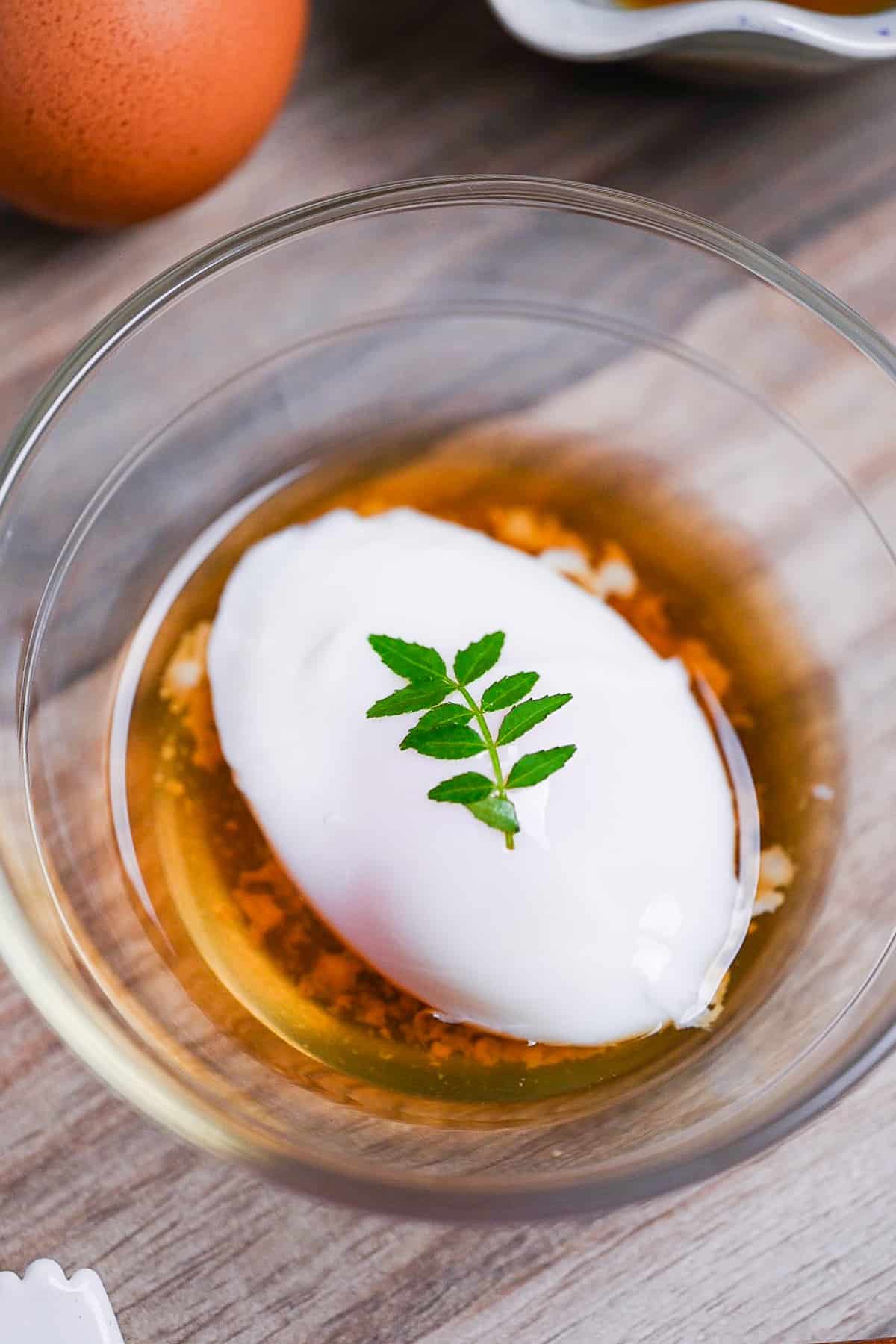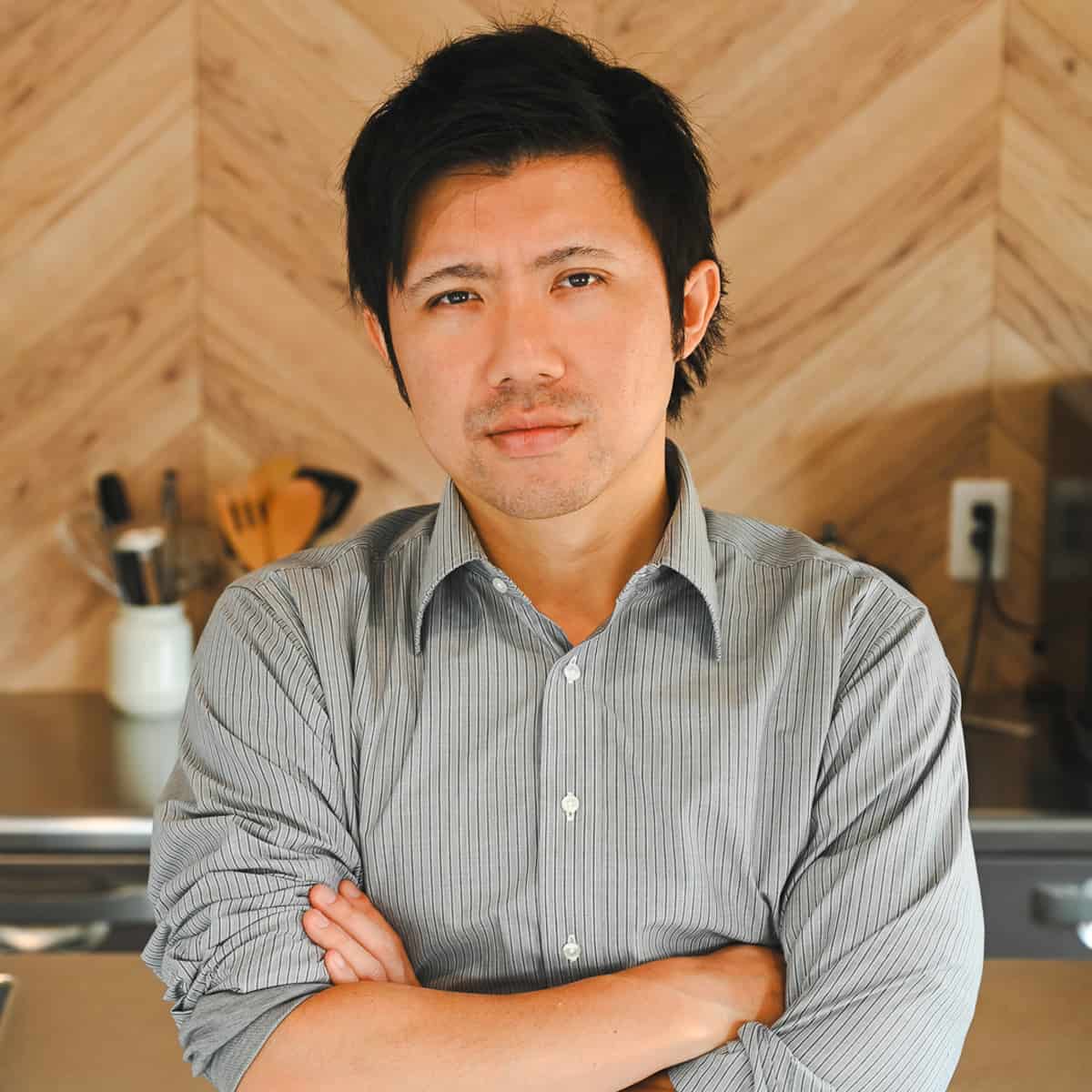 How I Developed This Recipe
---
In Japan, there are specialized gadgets designed for making Onsen Tamago. However, such tools aren't readily available in other countries.
This prompted me to tweak the recipe, adjust the cooking time, and experiment with temperatures to perfect the Onsen Tamago technique.
Ultimately, I created an Onsen Tamago that even outshines those found in Japanese supermarkets and convenience stores! Give it a try!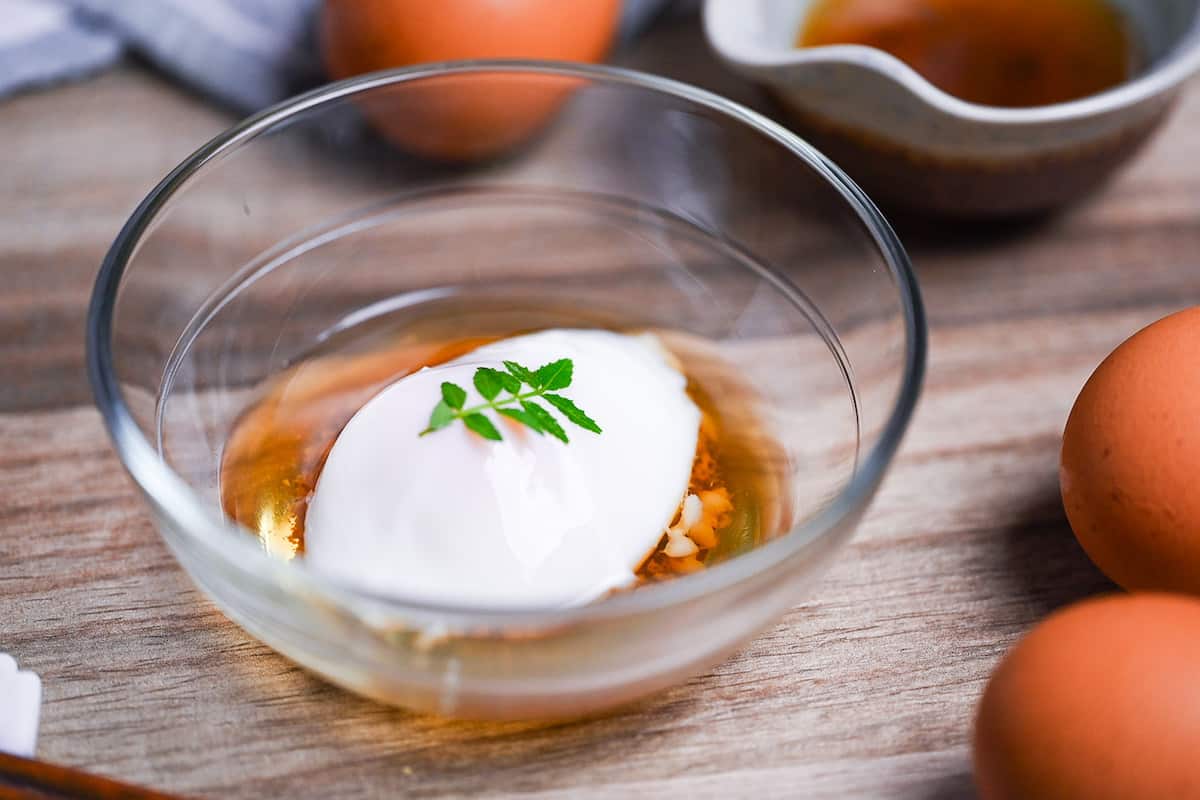 Ingredients and Substitution Ideas
Pasteurized eggs: Opt for pasteurized eggs, as they have been heat treated to kill bacteria making them safe to consume raw or semi-cooked. I specifically use medium-sized eggs for this recipe. Be aware that using small or large eggs will require different cooking times and might require trial and error to achieve the same result.
Boiled water: Ensure the water is at a rolling boil before use.
Cold water: This is introduced to the boiling water to help control the temperature.
Onsen tamago sauce: This homemade sauce is made by combining dashi, light soy sauce, mirin and water. Since this produces a sauce similar to tsuyu sauce, feel free to use store-bought or homemade tsuyu sauce as a substitute.
Wasabi paste: For an extra kick, consider adding wasabi. It pairs wonderfully with onsen tamago and tsuyu sauce.
Curious about the exact brands and products that bring my recipes to life? Discover the brands and ingredients behind my recipes at the Sudachi Amazon Storefront. Explore my handpicked pantry essentials and find your next kitchen favorites!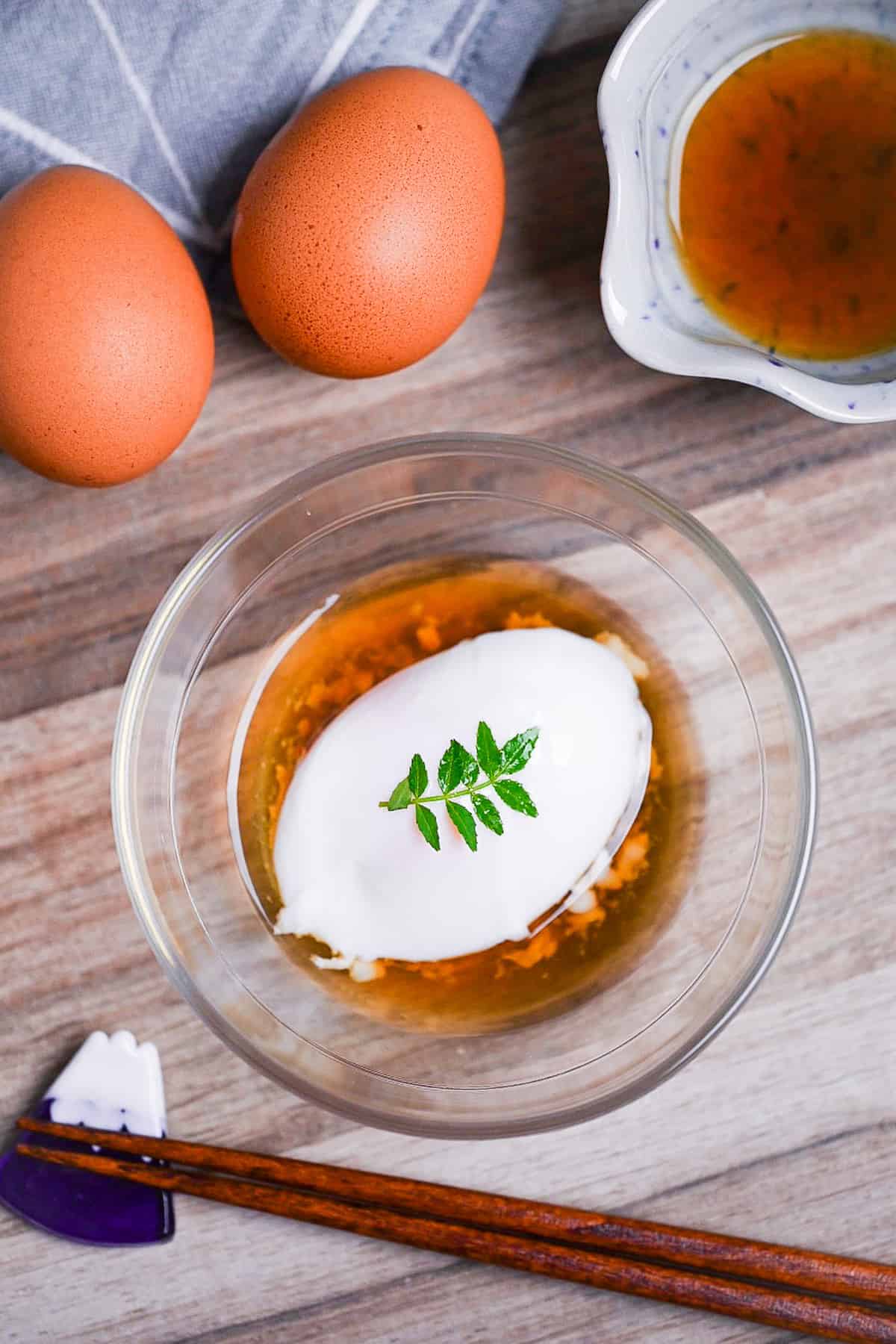 Step-by-Step Process
Measure out 300ml cold water and place it in the fridge. Fill a pot with 1500ml of water and bring to a rolling boil. Make sure to use a pot that has a lid, as we'll be using the lid later. Placing a lid on will also help it boil faster.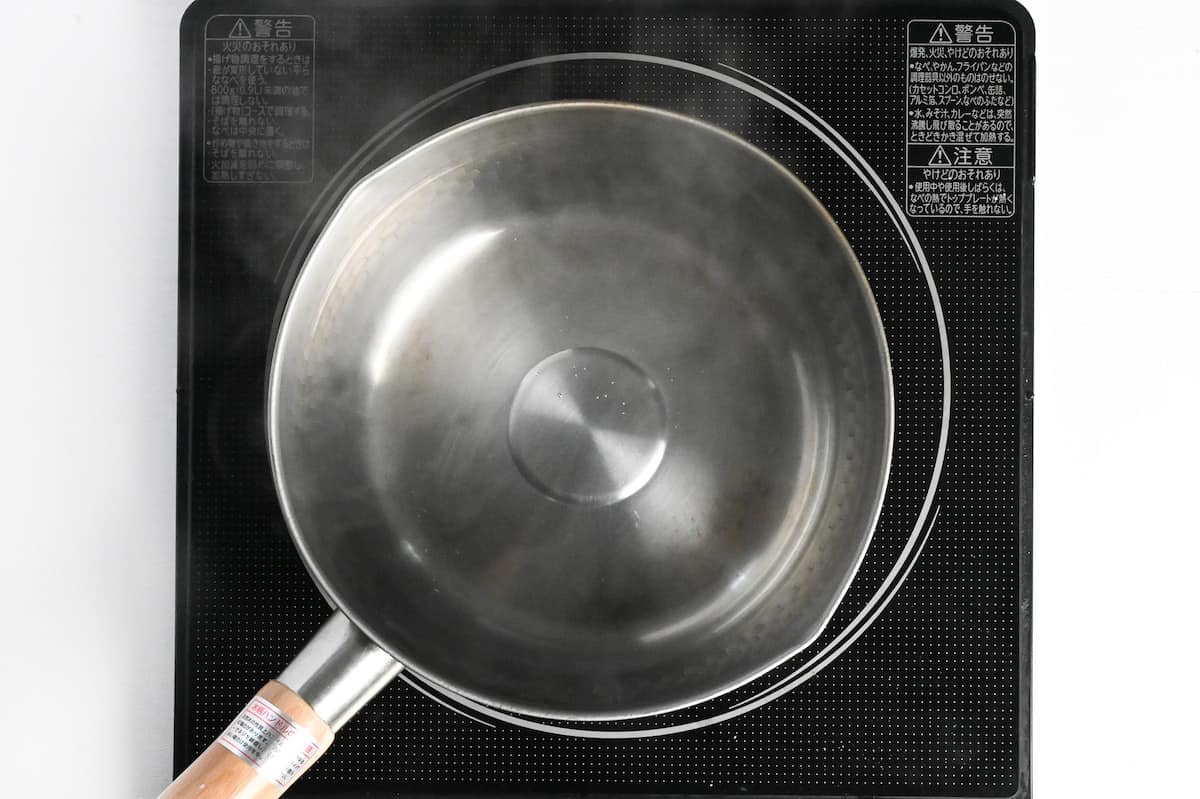 Once the water is rapidly boiling, turn off the heat and add the cold water from the fridge. Leave the pot on the stove to keep it warm.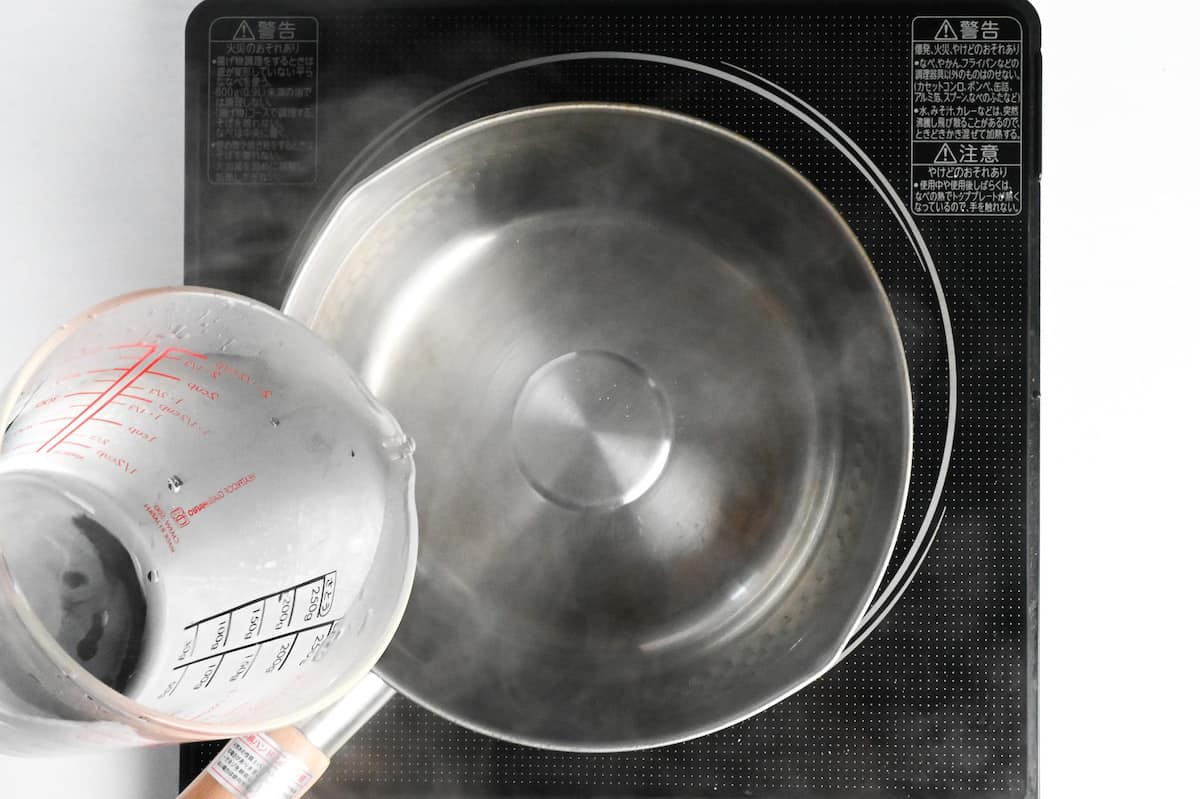 Immediately add the eggs straight from the refrigerator. It is important to use thoroughly chilled eggs for this recipe to work. If you use room temperature eggs, the end result will be overcooked.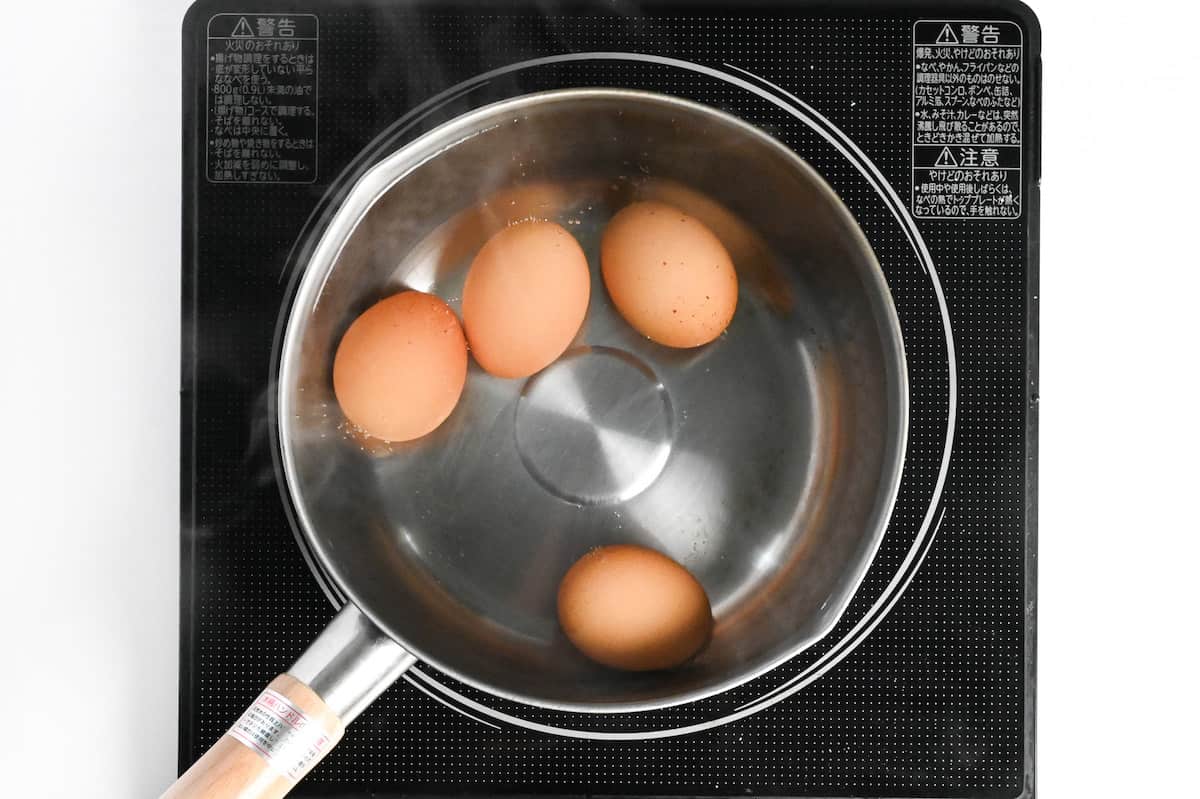 Place a lid on top and set a timer for 15 minutes.
Take the eggs out of the water and transfer to a bowl. Let them rest at room temperature for exactly 5 minutes (set a timer so you don't forget about them). They will continue to gently cook in the residual heat.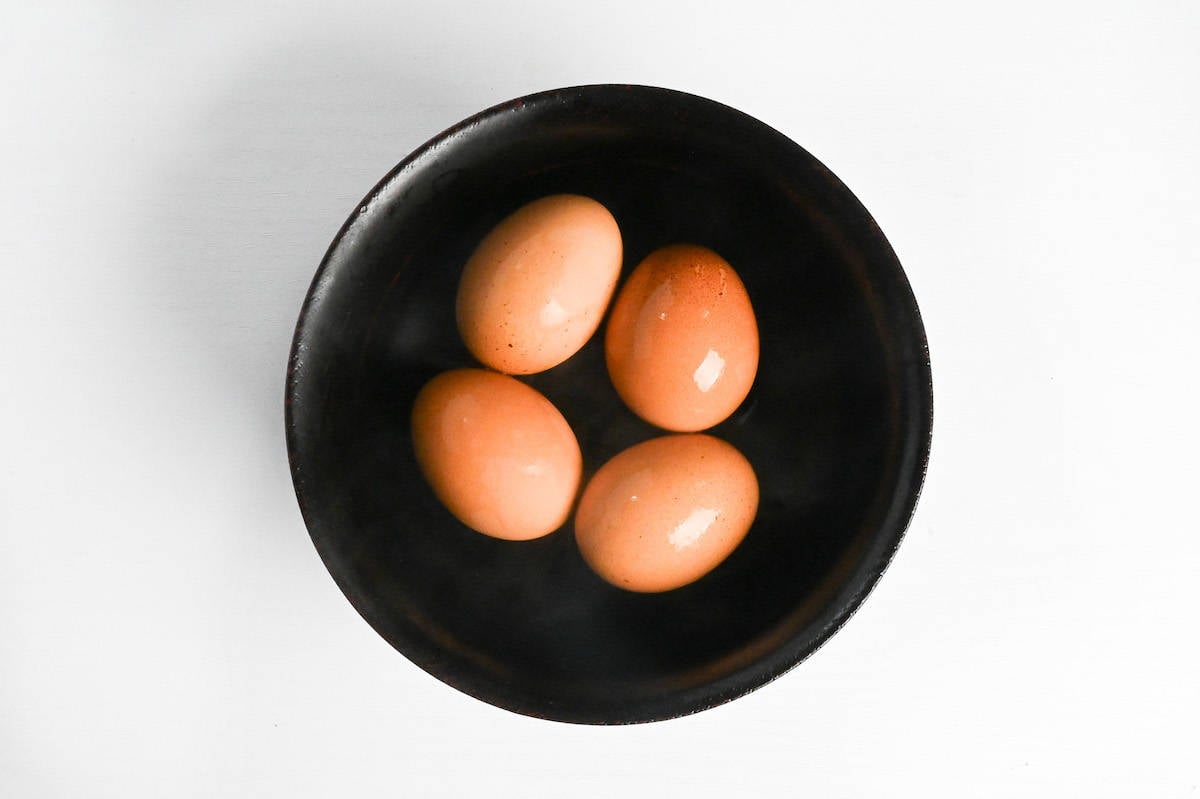 While you wait, prepare ice cold water.
Once 5 minutes are up, submerge the eggs in the ice cold water to stop the cooking process. Chill for 5-10 minutes.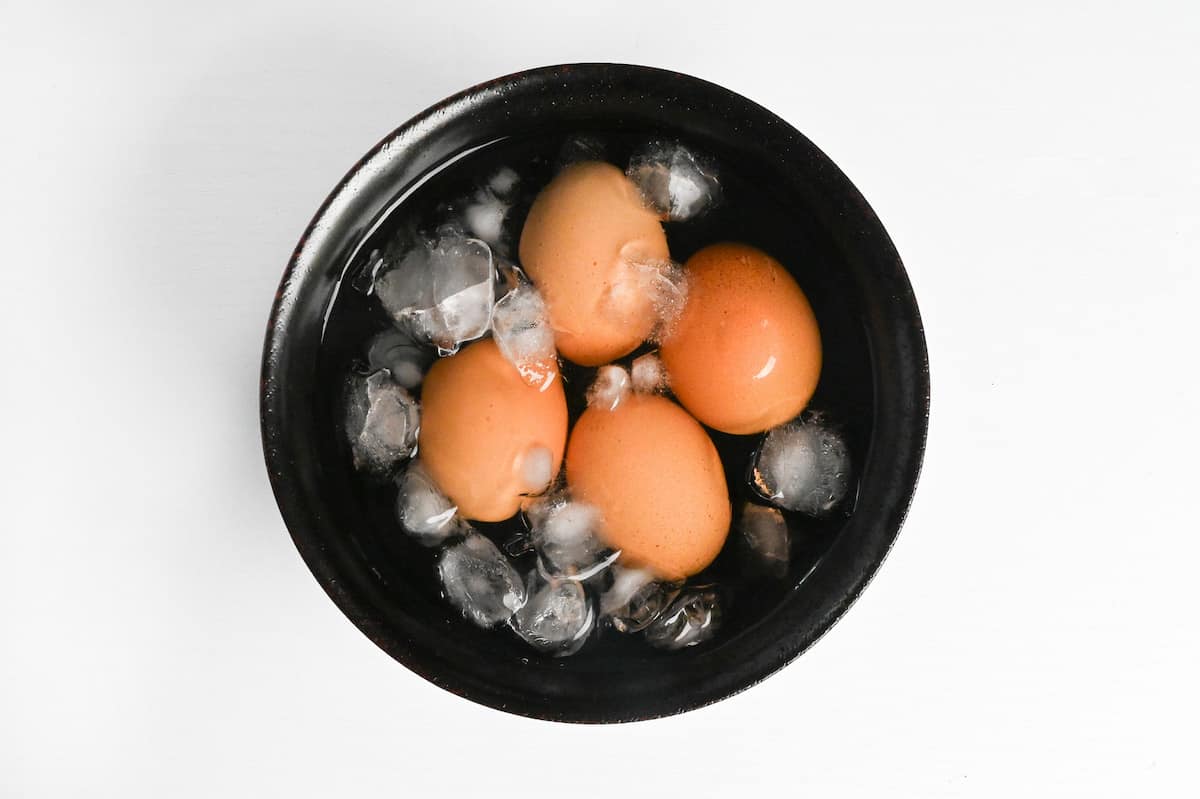 Combine dashi, light soy sauce, mirin and water in a microwavable bowl. Microwave for 1 minute uncovered at 600W. This step is to burn away the alcohol in the mirin.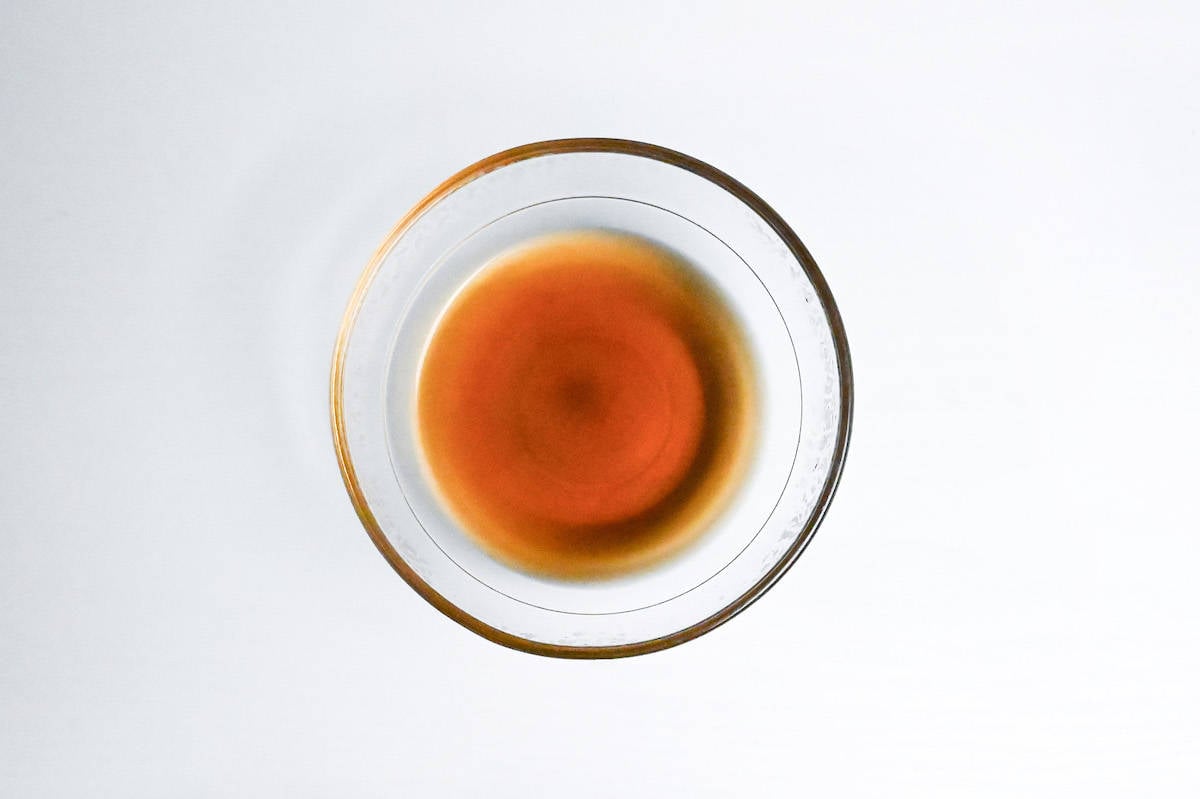 Crack the chilled onsen tamago into a bowl and add approximately 1 tbsp of sauce per serving.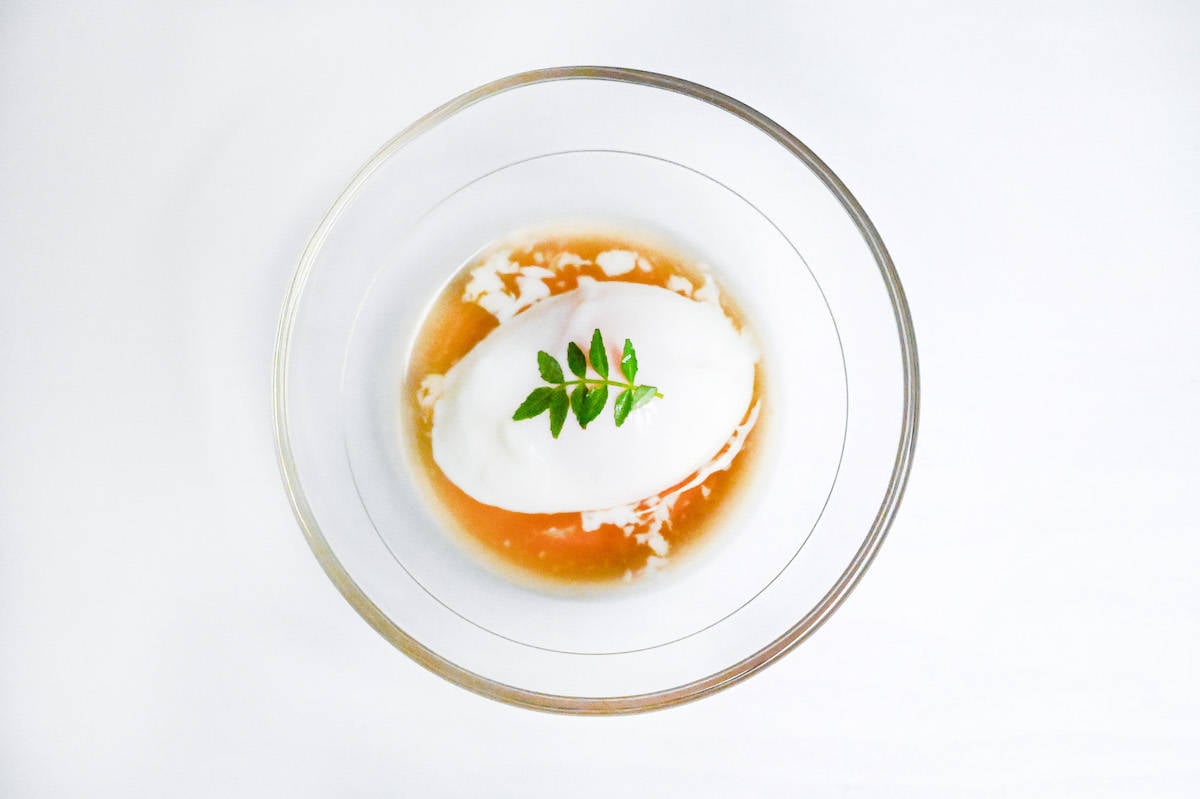 Enjoy as a side, snack or part of a Japanese-style breakfast!
Do's and Don'ts
Creating the perfect onsen tamago requires precision, as these eggs are delicate.
A minor misstep can lead to them being overcooked or, on the other hand, not set enough. To help you navigate this process, here are some essential dos and don'ts to ensure the best possible outcome.
Use refrigerated eggs: Ensure the eggs are cold and taken directly from the refrigerator. Do not let them sit out to reach room temperature.
Ensure water is fully boiling: Use a pot to bring the water to a rolling boil rather than using a kettle or microwave. Make sure the water reaches a vigorous, rolling boil before turning off the heat.
Adjust cold water based on the season: The tap water temperature can vary with the seasons. Be mindful of this, especially if you reside in regions with extreme temperatures. I usually measure out filtered tap water and place it in the fridge while bringing my hot water to a boil. The temperature of my water was 18 degrees Celcius in Autumn after 10 minutes of chilling.
Keep the pot covered: Ensure the pot's lid is securely in place to maintain a consistent water temperature.
Limit room temperature exposure to 5 minutes: After removing from boiling water, let the eggs sit at room temperature for only 5 minutes. Any longer can result in overcooking.
Cool with ice water: After the 5-minute room temperature rest, promptly cool the eggs in ice water. Merely using cold water won't achieve the desired rapid cooling.
Always think ahead: When preparing onsen tamago in a pot, timing is crucial for achieving the perfect texture. Being too slow can result in an undesirable outcome. Therefore, it is essential to follow the process and prepare in advance. For instance, ensure the lid and timer are ready before the water boils.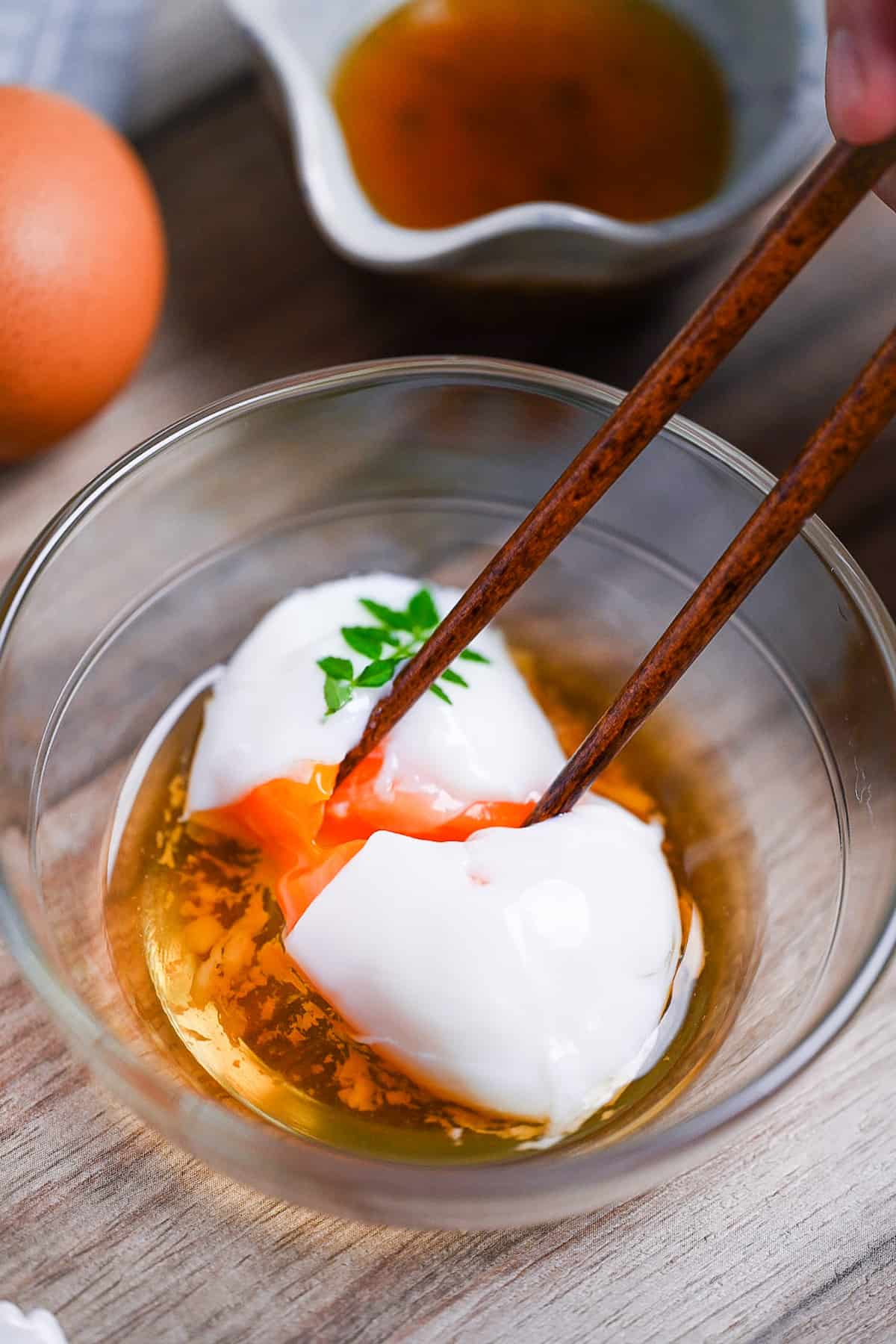 Storage
Homemade onsen tamago doesn't have the same shelf life as commercially produced ones. This is mainly due to the quick preparation time and lack of total sterilization.
As a result, even if you leave the onsen tamago with their shells intact, it's best to consume them by the following day. This is one of the reasons my recipe calls for just four eggs.
Additionally, if the shell cracks when removing the eggs from the pot, eating them right away is crucial to prevent any bacterial growth from the exposed cracks.
Room temperature – Not recommended.
Refrigerated – Up to 24 hours.
Frozen – Not recommended.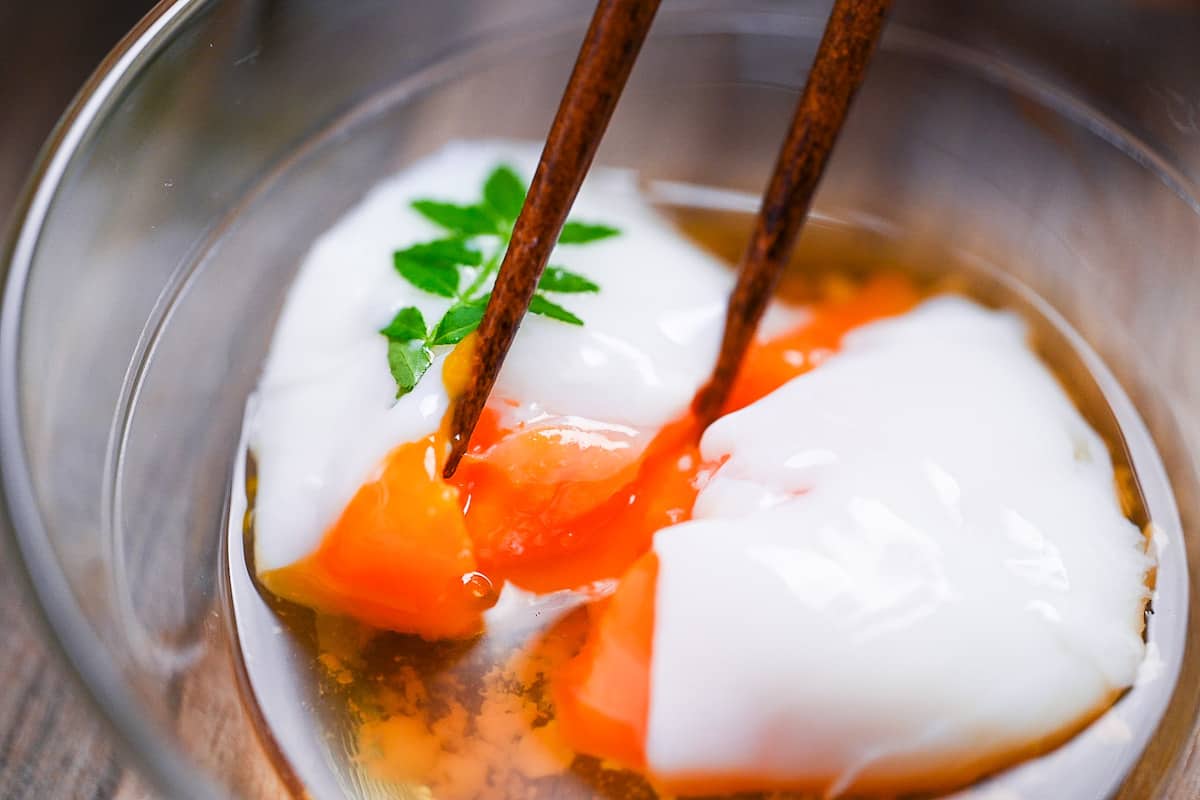 I hope you enjoy this onsen tamago recipe! If you try it out, I'd really appreciate it if you could spare a moment to let me know what you thought by giving a review and star rating in the comments below. It's also helpful to share any adjustments you made to the recipe with our other readers. Thank you!
More Japanese Breakfast Recipes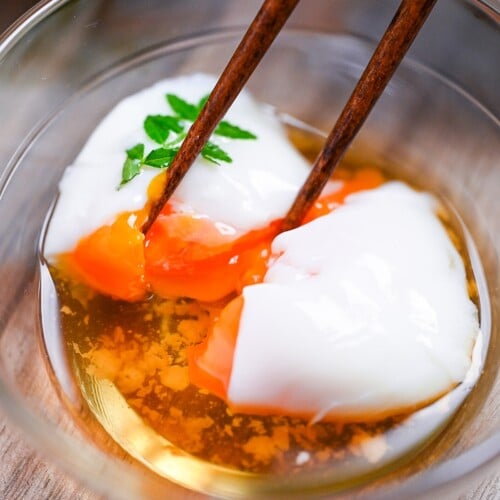 Onsen Tamago (Japanese Hot Spring Eggs)
---
Onsen Tamago is a boiled egg like no other! This unique cooking style produces beautifully set whites and silky semi-set yolks served in a light dashi-based sauce, perfect as part of a Japanese-inspired breakfast.
---
---
---
---
Ingredients
4

medium eggs

straight from the fridge

1500

ml

water

300

ml

cold water

ice cold water

2

tbsp

dashi stock

liquid not powder

½

tbsp

light soy sauce

1

tbsp

mirin

1

tbsp

water
Instructions
Measure out

300 ml cold water

and place it in the refrigerator. In the meantime, add

1500 ml water

to a pot and bring to a rolling boil. (Tip: Heating with a lid will speed up the process.)

Once the water is thoroughly boiling, turn off heat and add the cold water from the fridge.

Immediately add

4 medium eggs

straight from the fridge. At this point the water should be about

80

°C

(

176

°F

).

Place a lid on top and set a timer for .

Remove the eggs and rest at room temperature for exactly 5 minutes. Use a timer to ensure accuracy. While you wait, prepare a bowl of

ice cold water

.

After 5 mins, transfer the eggs to the ice cold water to halt the cooking process.

Combine

2 tbsp dashi stock

,

½ tbsp light soy sauce

,

1 tbsp mirin

and

1 tbsp water

in a small microwavable bowl. Microwave uncovered for 1 minute at 600W. The sauce can be served warm or cooled depending on preference

Crack the egg into a serving bowl and add about 1 tbsp of sauce for each serving.
Notes
For best results, use refrigerated eggs.
Leftover onsen tamago should be stored in the fridge in their shells and consumed within 24 hours. 
Not suitable for freezing.