Japanese-style tartar sauce is a delicious and versatile condiment that pairs perfectly with various seafood and deep-fried dishes. Made with mayonnaise, eggs, and pickles, this homemade version is the perfect balance of creamy and tangy, and can be whipped up in less than 30 minutes!
Disclaimer: This post contains Amazon affiliate links. Sudachi Recipes earn a small percentage from qualifying purchases at no extra cost to you. See disclaimer for more info.
What is Tartar Sauce?
Tartar sauce is a popular condiment made primarily of mayonnaise, pickles and seasonings. Its rich and tangy flavor pairs especially well with deep-fried foods, with it's sharpness cutting through the grease and giving it a lighter taste. Tartar sauce originated in France and has made its way all over the world, including Japan!
Tartar sauce made its debut in the Japanese market back in 1966 and gained popularity as Western cuisine (yoshoku) spread across the country. It is most commonly served with ebi fry (deep-fried breaded prawns), kaki-fry (deep-fried oysters) and chicken nanban (fried chicken cooked in a sour sauce), in addition to other fried dishes.
How is Japanese Tartar Sauce different?
Japanese tartar sauce contains many of the same or similar ingredients to its Western counterparts. However, in true Japanese fashion it has been adapted to use local ingredients and suit the palate of Japanese people.
Firstly, it is made with Japanese mayonnaise, which consists primary of egg yolks. This gives Japanese mayo a thicker, creamier texture and golden appearance which differs to the white mayonnaise in other countries that are made with whole eggs. Japanese mayo is also made with rice vinegar which adds a mild sweetness and subtle sourness.
In addition to the mayonnaise, Japanese tartar sauce also often contains boiled eggs that have been finely diced, and instead of using traditional pickles, it sometimes incorporates Japanese pickles like rakkyo (sweet pickled Japanese scallions) and shibazuke (pickles made with eggplant, shiso and ginger).
Ingredients to make Japanese style Tartar Sauce
To make Japanese-style tartar sauce, you will need the following ingredients:
Japanese mayonnaise – for an authentic Japanese taste, it's important to use Japanese mayonnaise. I always keep a bottle of Kewpie Mayonnaise in my refrigerator! Of course, if you can't get hold of it, it's also okay to use regular mayonnaise.
Hard-boiled eggs – Boil for 9-10 minutes to ensure the yolks are fully cooked. These will be finely chopped and create a chunky texture.
Sweet onion – are preferred for their mild flavor, but white onions work in a pinch. If using white onions, soak them after dicing to soften their harsh taste and dry them thoroughly before adding them to the tartar sauce.
Pickles – for the sake of accessibility, I stick to using gherkins (dill pickles). However, if you have access to them, try using Japanese pickles such as rakkyo or shibazuke!
Lemon Juice – freshly squeezed or bottled both work here.
Ketchup – adds depth and sweetness to the sauce.
Sugar – since this sauce isn't cooked, use a sugar that dissolves easily, such as caster or granulated.
Salt – I use regular cooking salt (sea salt/table salt).
Black pepper – I used freshly ground black pepper.
Dried parsley – You can use fresh if you want a more pronounced parsley flavor!
How to make Japanese-Style Tartar Sauce
Bring a pot of water to a rolling boil and add your eggs. Boil for 10 minutes to ensure the yolks are fully cooked.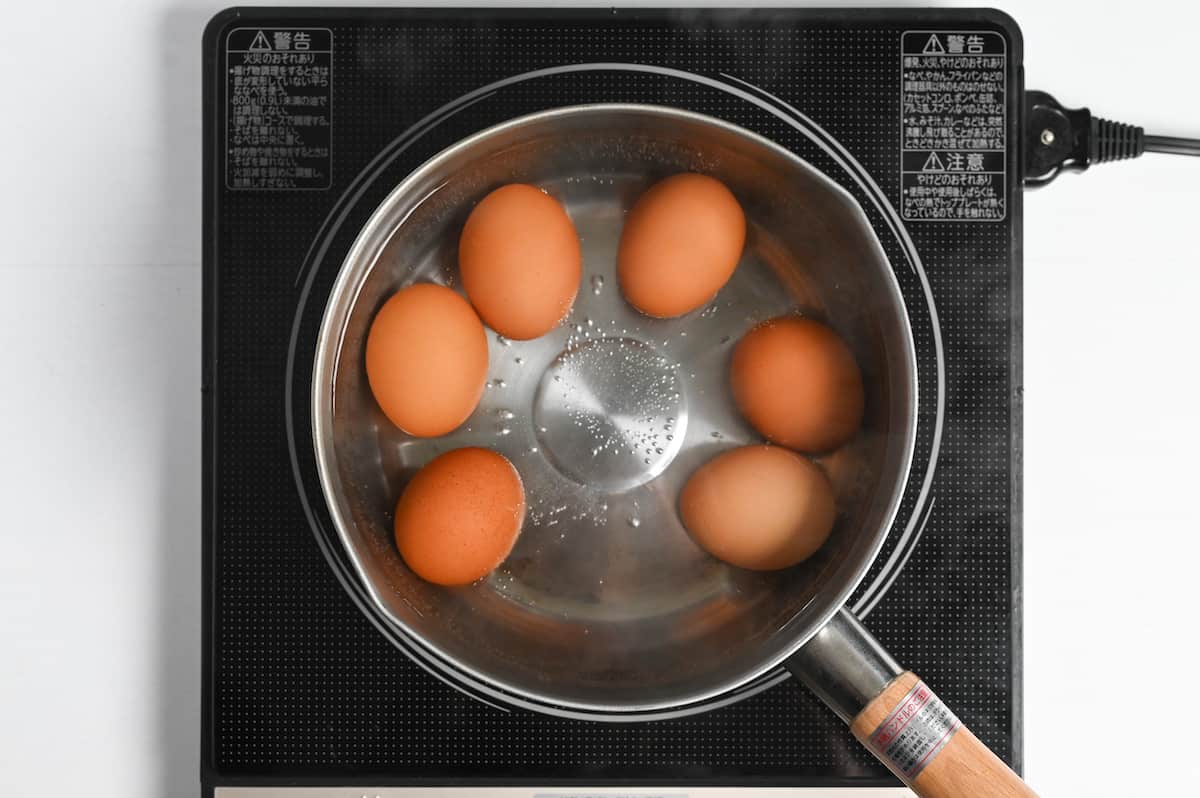 Transfer to ice water and peel
Once the timer is up, transfer the eggs to ice water. This will stop the cooking process and cool them faster. I recommend leaving them in the water for 10 minutes before attempting to peel them (cooled eggs peel more easily).
Once cooled, peel them while holding them in the water and then dry the surface with kitchen paper to prevent excess water mixing into the tartar sauce.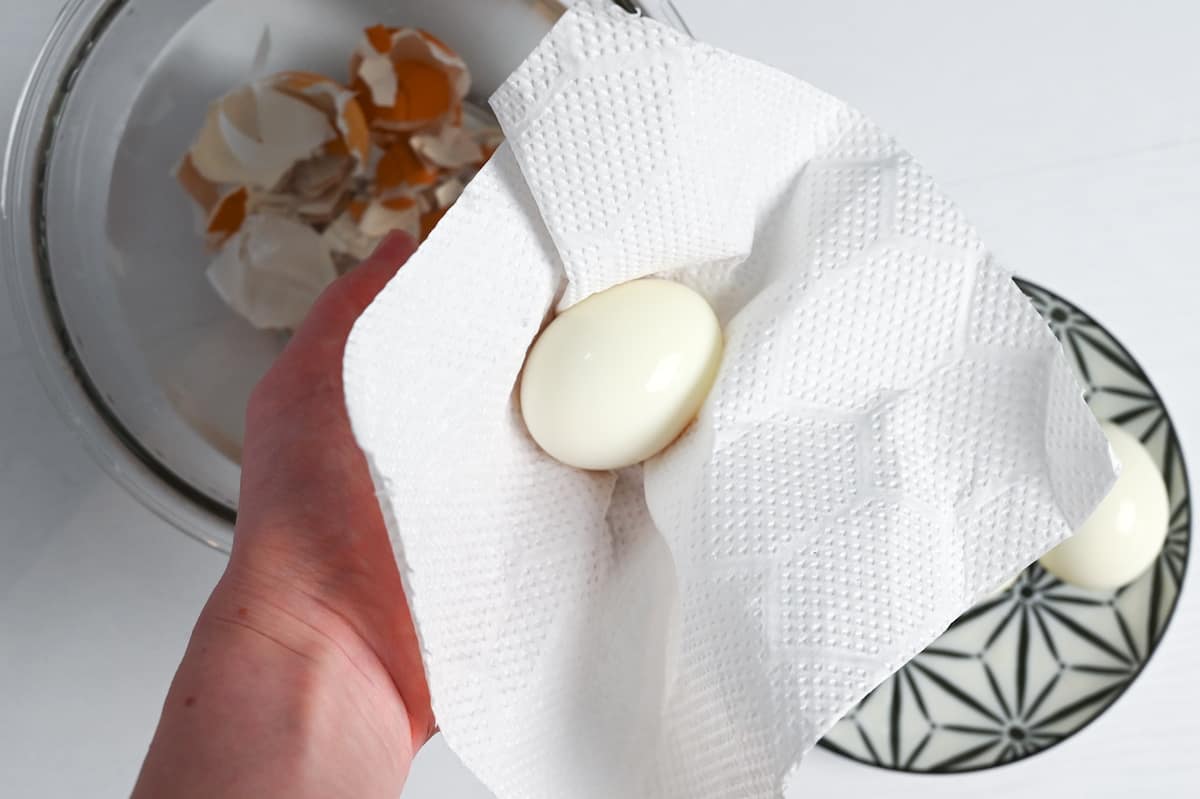 Finely chop the boiled eggs, onion and pickles.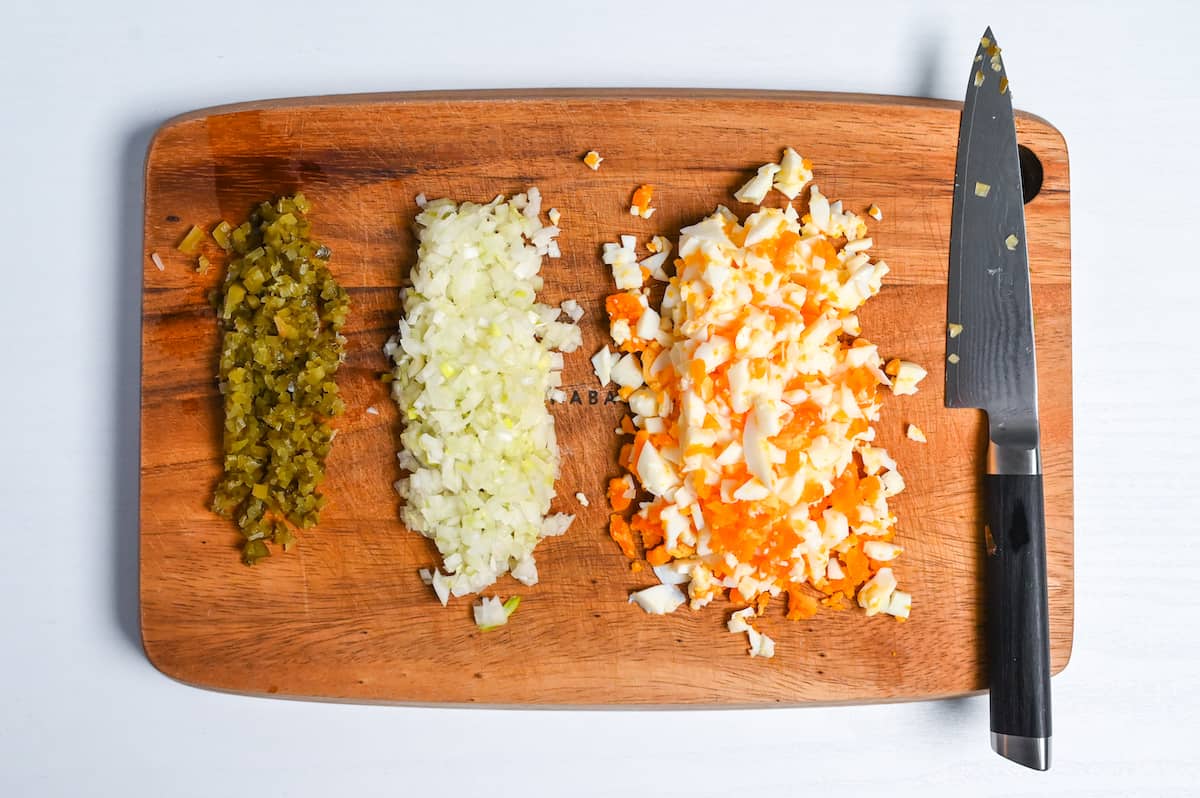 Transfer your finely chopped ingredients to a large mixing bowl and add the Japanese mayonnaise, lemon juice, sugar, ketchup, salt, pepper and dry parsley.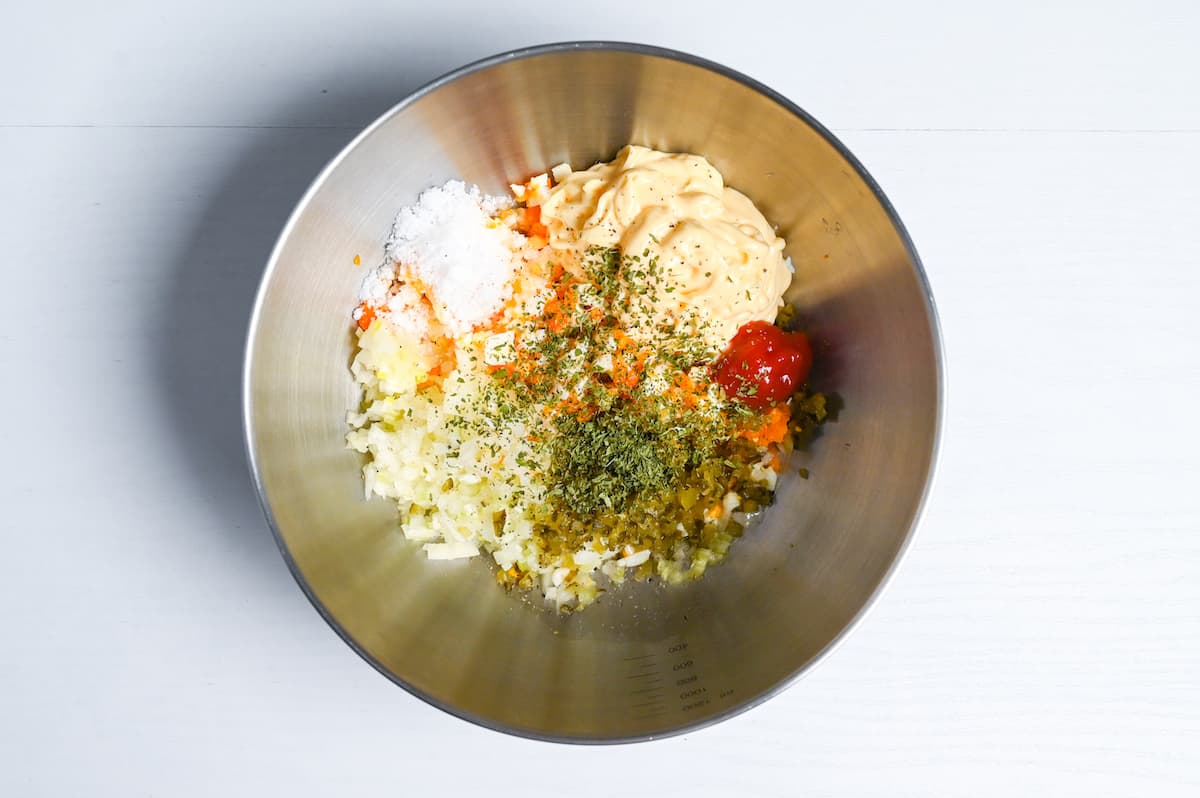 Mix thoroughly until all of the ingredients are evenly distributed.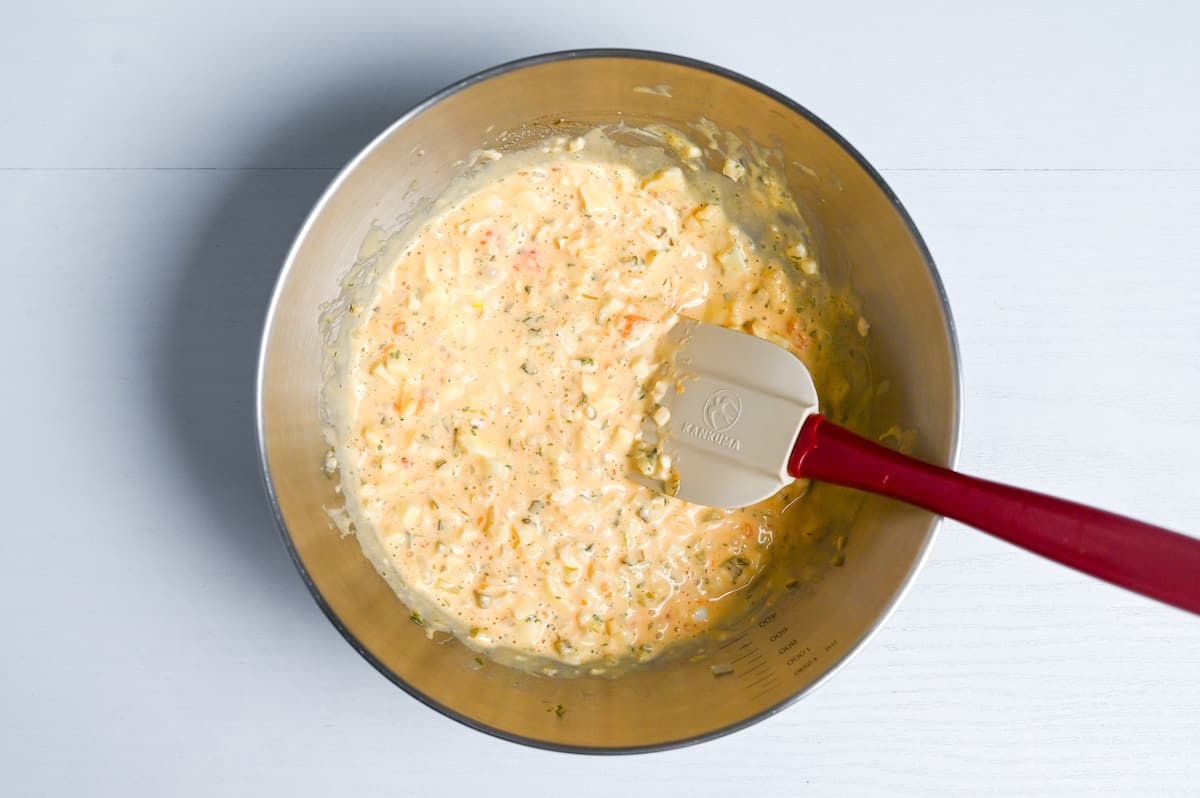 For best results, chill for at least 20 minutes before serving.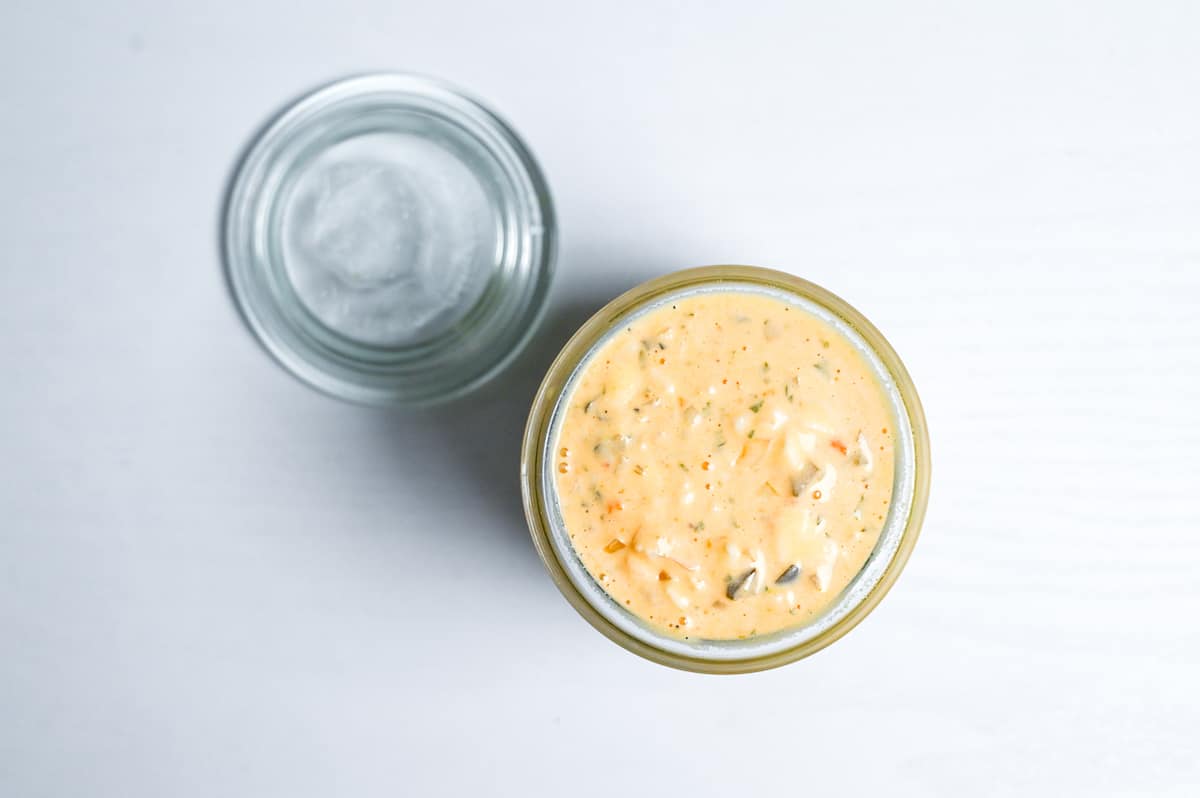 Enjoy!
Storage
Homemade Japanese style tartar sauce can be stored in an airtight container in the refrigerator for about 5 days depending on the freshness of your ingredients.
This recipe cannot be frozen.
Serving Suggestions: Enhance These Dishes with Homemade Tartar Sauce
Japanese-style tartar sauce is an excellent accompaniment to seafood and deep-fried dishes. Whether drizzling it over the top or serving it on the side for dipping, the creamy and tangy flavors of the tartar sauce create a delightful combination with the following dishes.
Ebi Fry (Japanese Fried Shrimp)
Ebi fry is a beloved dish made with juicy tiger prawns enveloped in a crunchy golden panko breadcrumb crust. It becomes even more delightful when paired with tartar sauce as it perfectly complements the crispy texture of the ebi fry, creating a harmonious fusion of tastes and textures.
Ebi Furai (Japanese Deep-fried Shrimp with Panko)
How to make Japanese Ebi Fry, juicy shrimp coated with a thick and crunchy panko batter served with a mild, creamy homemade tartar sauce.
Check out this recipe →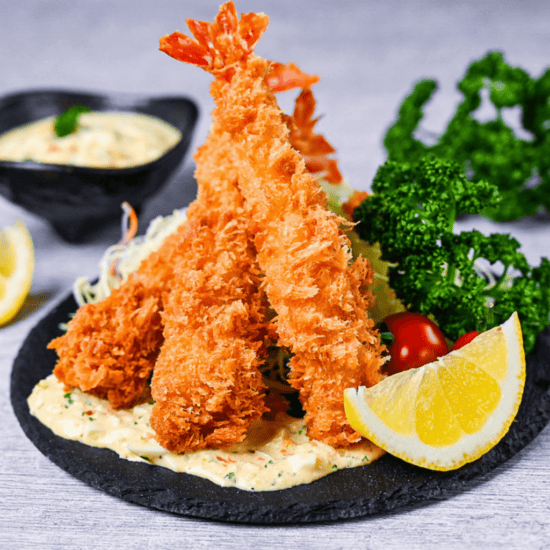 Chicken Nanban
Chicken nanban is a delightful Japanese dish consisting of crispy deep-fried chicken marinated in a sweet and sour sauce. This dish simply wouldn't be complete without a generous helping of tartar sauce.
Japanese Chicken Nanban (with Homemade Tartar Sauce)
How to make delicious Japanese Chicken Nanban made with juicy chicken thigh pieces coated in a fluffy egg batter, a tangy vinegar sauce and a rich and creamy, homemade tartar sauce.
Check out this recipe →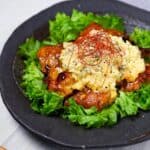 Chicken Katsu (Deep Fried Chicken Cutlet)
Japanese-style tartar sauce offers a fantastic alternative to traditional katsu sauce when it comes to enjoying chicken katsu. The zingy nature of tartar sauce brings a unique and refreshing twist to this beloved dish.
The Ultimate Crispy Chicken Katsu (チキンカツ)
How to make the ultimate crispy Japanese chicken katsu. Juicy, tender chicken thigh coated in a thick layer of panko breadcrumbs and deep fried until perfectly golden, then drizzled with a thick and delicious homemade katsu sauce.
Check out this recipe →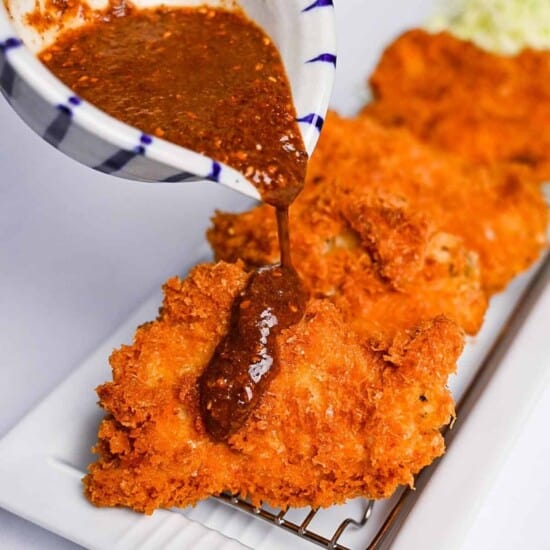 What is your favorite dish with Japanese tartar sauce? Let me know in the comments below! And if you try out the recipe, I'd really appreciate it if you could spare a moment to let me know what you thought by giving a review and star rating. Thank you!
Homemade Japanese Tartar Sauce (タルタルソース)
---
How to make creamy, rich and tangy Japanese Style Tartar Sauce from scratch.
---
---
---
---
Ingredients
2

medium egg(s)

25

g

yellow onion(s)

2

small gherkins

4

tbsp

Japanese mayonnaise

I recommend Kewpie

1

tsp

tomato ketchup

1

tbsp

lemon juice

2

tsp

sugar

1

pinch

salt

1

pinch

freshly ground black pepper

¼

tsp

dried parsley
Instructions
Bring a pot of water to a rolling boil (enough to cover the eggs). Add

2 medium egg(s)

and set a timer for 10 minutes. While they're boiling, prepare a bowl of ice water.

Once the timer is up, transfer the eggs to the ice water to halt the cooking process. Leave them to cool for 10 minutes, then peel and dry them with kitchen paper.

Finely dice the eggs,

25 g yellow onion(s)

and

2 small gherkins

.

Transfer them to a large mixing bowl and add

4 tbsp Japanese mayonnaise

,

1 tsp tomato ketchup

,

1 tbsp lemon juice

,

2 tsp sugar

,

1 pinch salt

,

1 pinch freshly ground black pepper

and

1/4 tsp dried parsley

.

Mix thoroughly until all of the ingredients are evenly distributed.

Transfer to a sterilized air-tight jar and store in the fridge for up to 5 days.
Notes
If you want to soften the onion taste you can soak the onion in water after dicing. Just make sure to dry it well before adding it to your sauce.
Keep in an airtight container in the fridge for about 5 days.